Let's talk about you and me, let's talk about Kenya, baby! If you're ready to break into song when you think about an East African safari, join the club! But did you know that not all safari seasons were created equal? Although they each have their own thrills, they differ in experiences and sights. To help you decide, we discuss the best time to visit Kenya to ensure you have the most fabulous time.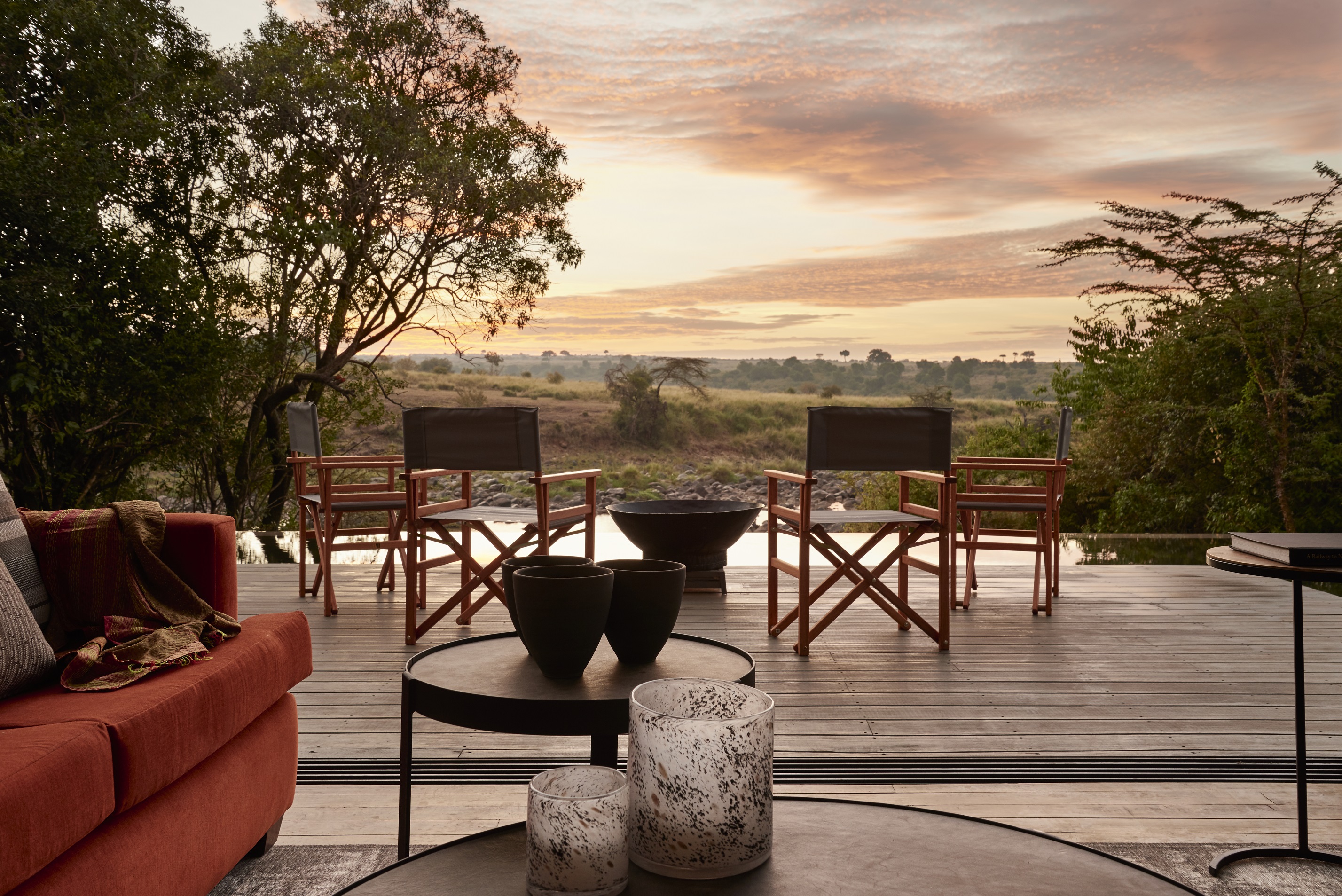 The best time to visit Kenya depends on what you want to do and see
Hello, Kenya
Kenya is a prime setting for your gay-friendly safari. With landscapes that look like they stretch out to infinity and beyond, wildlife that will leave you in awe, and sunsets that will bring a tear to your eye, this is a paradise for nature lovers. Plus, did you know that Kenya combines beautifully with a beach getaway?
As seasoned experts in LGBTQ+ travel with first-hand African adventure experiences, we've traversed the vast savannahs, bustling metropolises, and renowned coastlines Kenya has to offer during every season. After all, Kenya is so nice it's worth seeing twice – or thrice!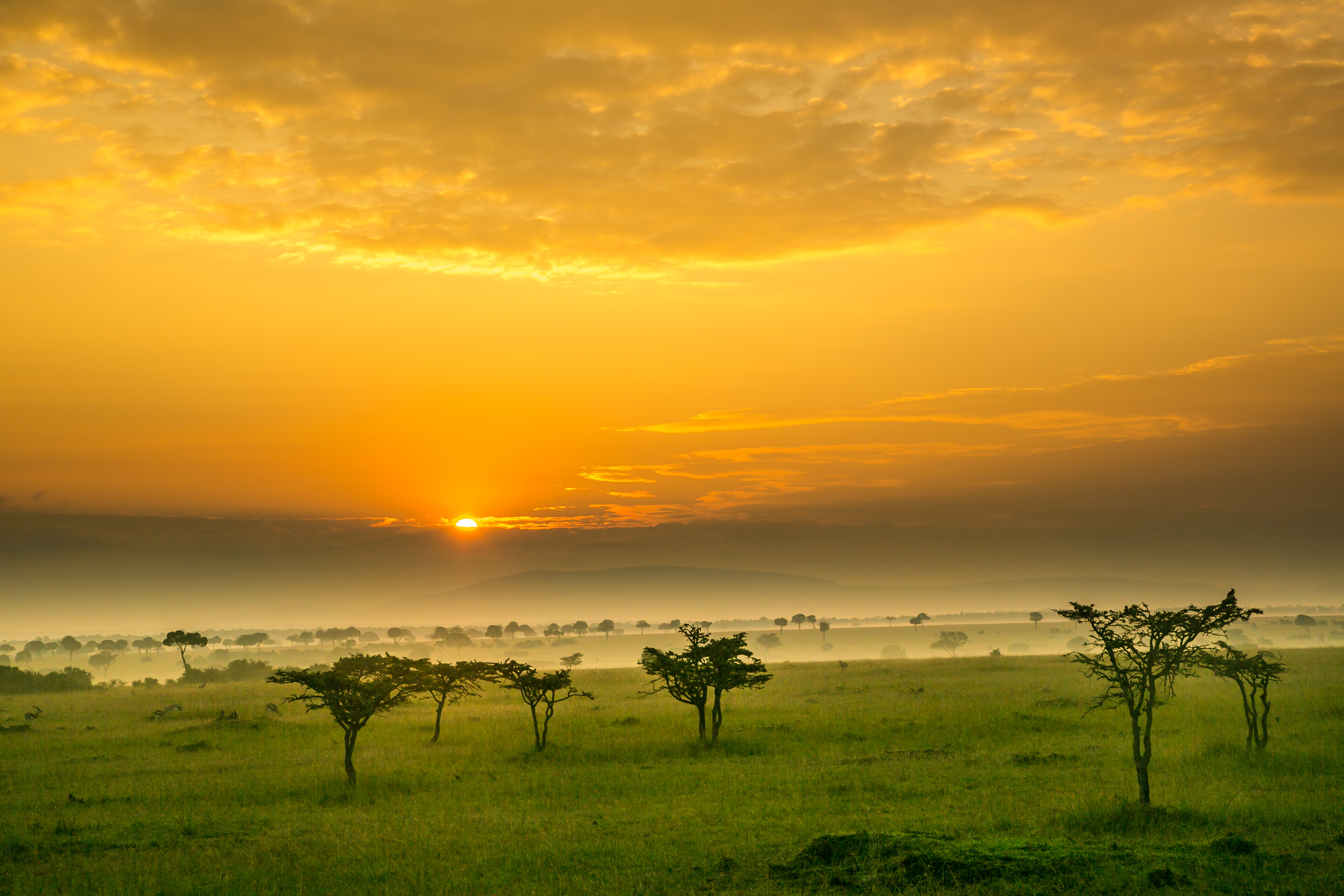 Safari sunsets in Kenya are out-of-this-world beautiful
When is The Best Time to Visit Kenya?
If you're planning a Kenyan escapade, you might wonder: when is the best time to visit Kenya? Lucky for you, our Travel Experts have you covered. While each season has its own unique charm, certain times of the year cater better to specific attractions and experiences.
So, buckle up, honey, as we journey through Kenya's exceptional seasons and attractions, suggesting the best times to bask in its various wonders!
The Prime Dry Season: Clear Skies and Safari Spectacles (July - October)
The dry season stretches from August to October and is arguably the most popular time to visit Kenya. With little rainfall and sunny days, wildlife sightings are frequent and magnificent.
This period also aligns with the Great Wildebeest Migration, when over two million wildebeest, zebras, and gazelles migrate in search of fresh grazing pastures.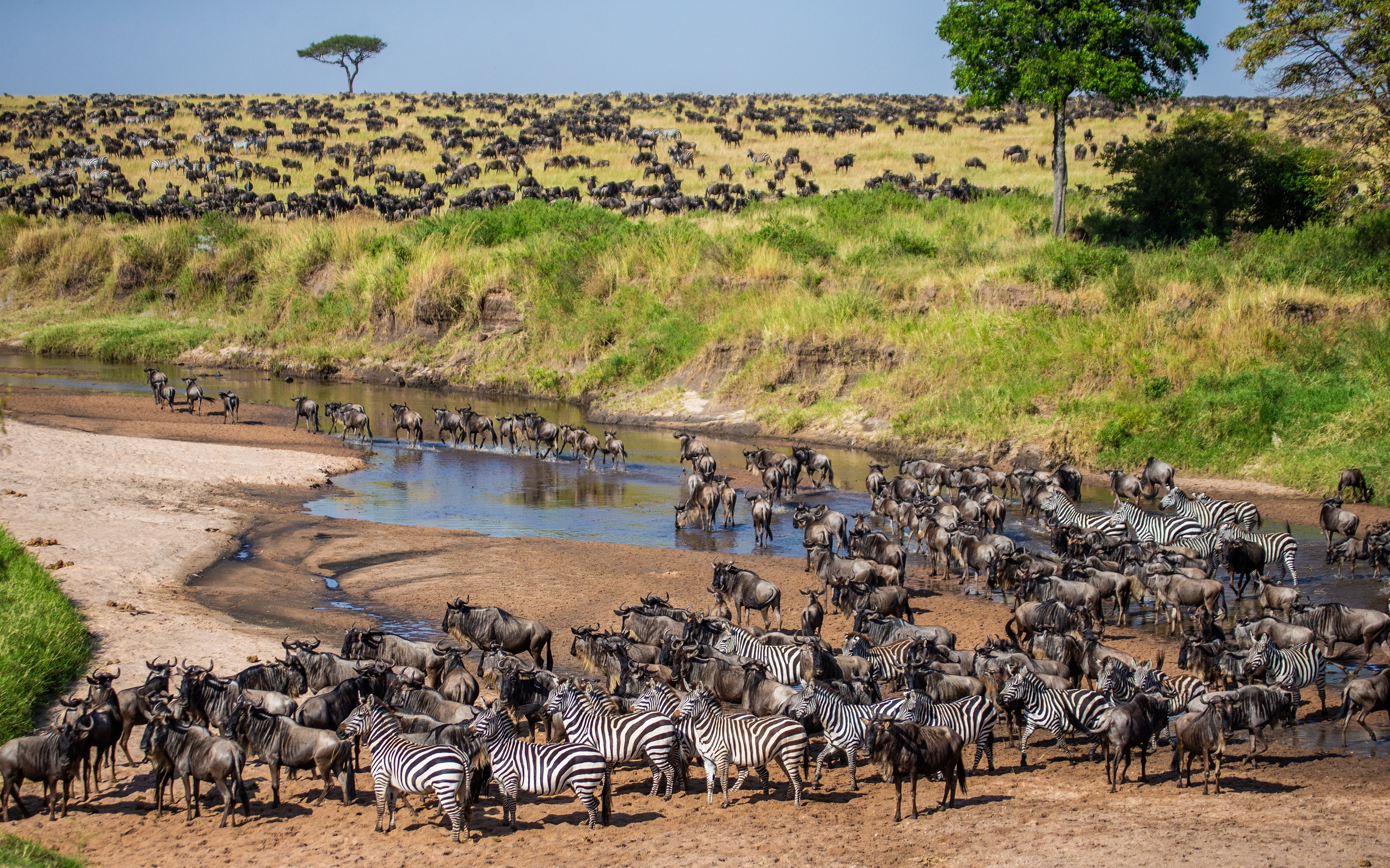 The Great Migration is one of Kenya's top highlights
What You Can Look Forward to
An abundance of wildlife congregating around scarce watering holes
Bucket-list-worthy wildlife sightings during the Great Migration
Clear views of landscapes and wildlife
Warm, sunny weather with little to no rain – perfect for outdoor adventures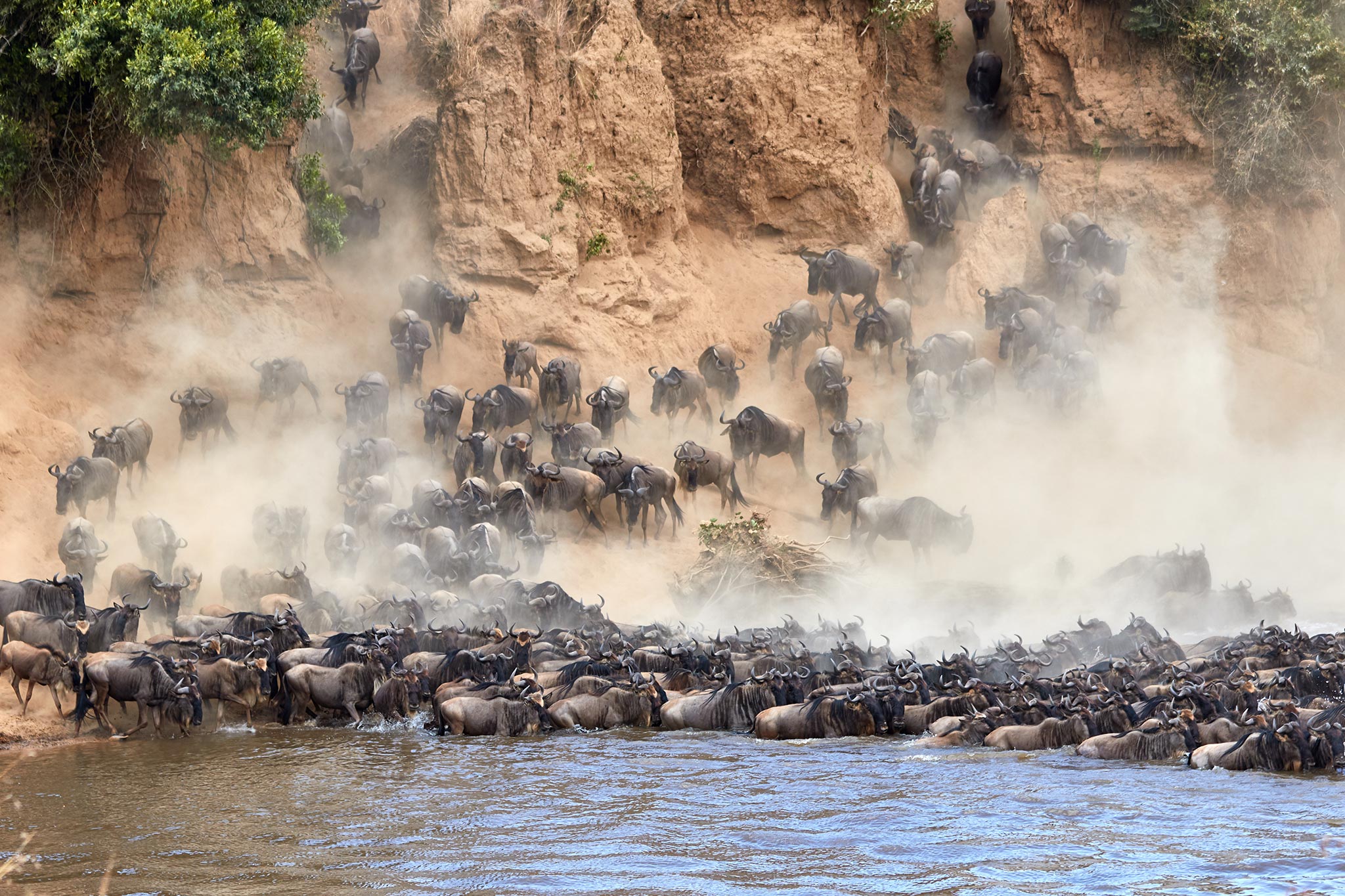 Watching wildlife crossing the croc-infested Mara River offers dramatic scenes!
Short Rains: Landscapes Burst into Life (November - December)
Although the short rainy season may not be your first pick for ideal travel weather, it offers a unique and mesmerising experience.
Showers are typically brief, followed by sunshine, allowing the stunning flora to flourish and enhance the landscape. Plus, the migratory birds are in town to show off their feathery fabulousness! Therefore, it's perfect for photographers keen to capture Kenya's vibrant hues and dramatic skies.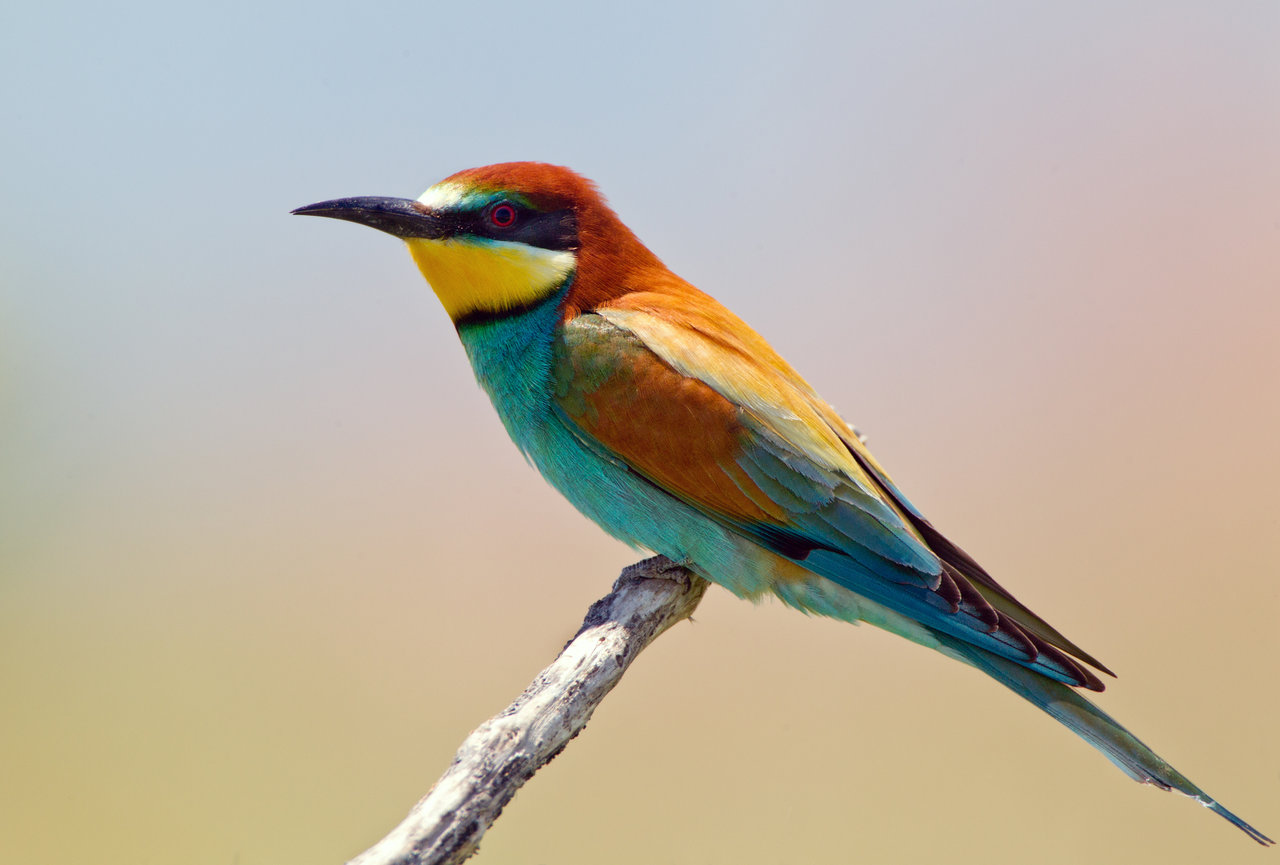 Simply stunning European bee-eater, Image Credit: Jamie MacArthur
What You Can Look Forward to
Lush landscapes filled with greenery
Migratory birds offer great birding experiences
Fewer tourists, providing a more intimate experience
Great deals on accommodations and safari packages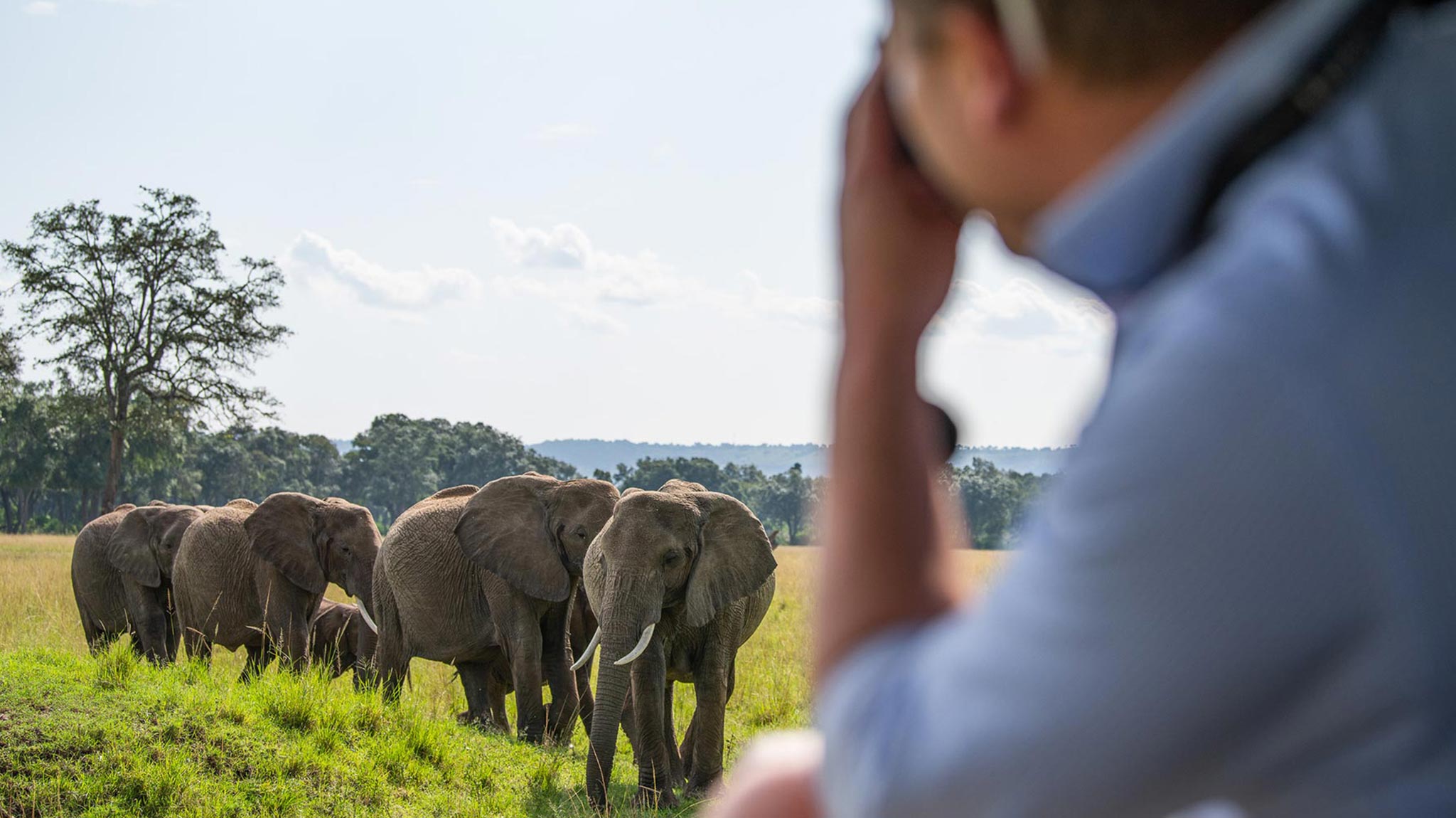 Safaris are different but always splendid regardless of season
Hot Season: Exploring Kenya's Coastline (January - March)
Feeling hot, hot, hot! Kenya's temperatures soar from January to February, making it an excellent time to savour its stunning coastline. Hello, best-of-both bush and beach holiday!
Sink your toes into the pristine white sands or set sail in the crystal-clear waters of the Indian Ocean. It's super easy to add a stay at Lamu Island, Zanzibar Archipelago, or Seychelles to your Kenya safari! Additionally, this period is the calving season for many animals, treating guests to the sights of playful newborns.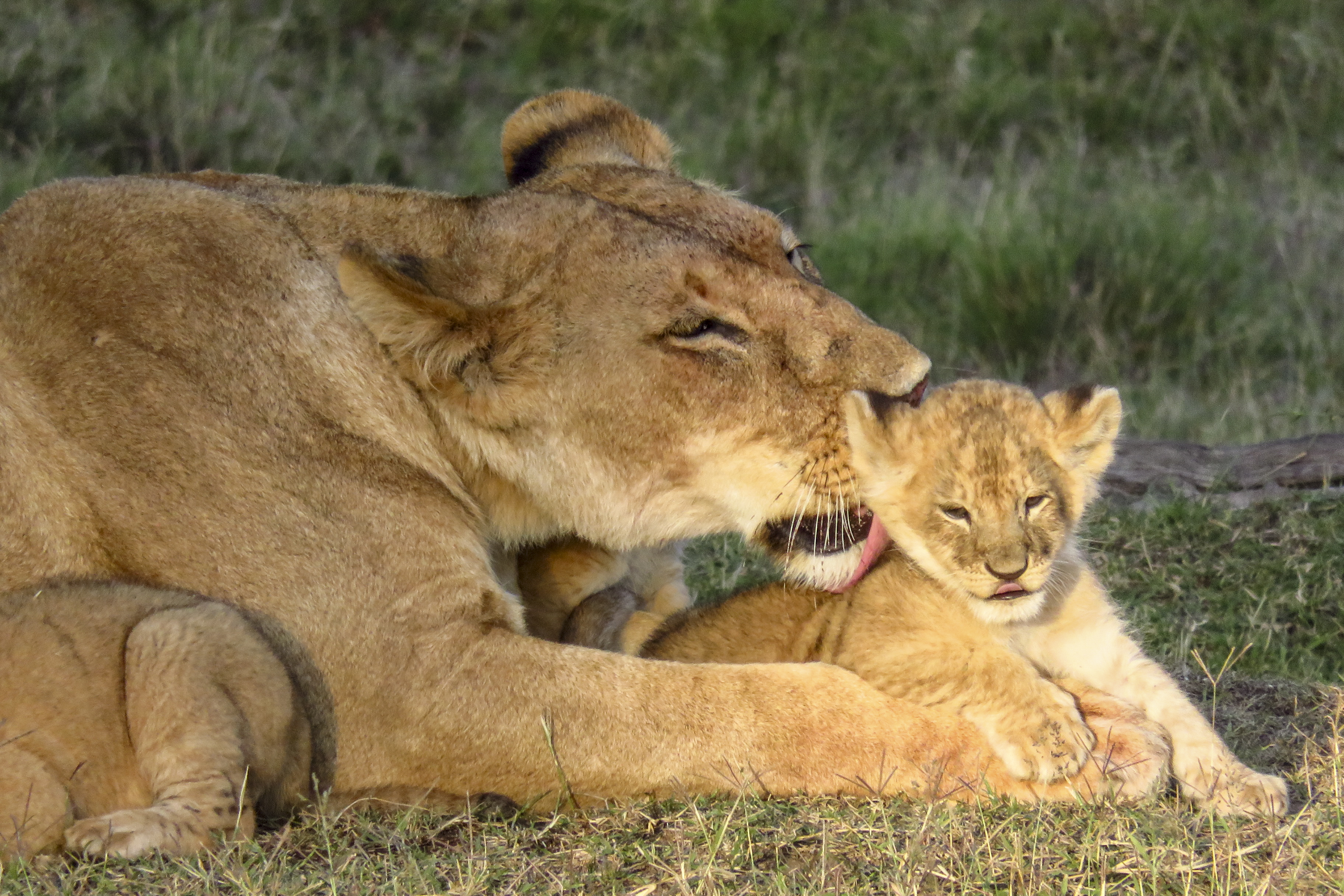 Adorable baby animals are all around
What You Can Look Forward to
Excellent time to see the pretty flamingos in the Rift Valley lakes
Hot weather perfect for those sun-worshippers
Postcard-worthy beaches to relax and soak up the sun
Plenty of baby animals are born during this period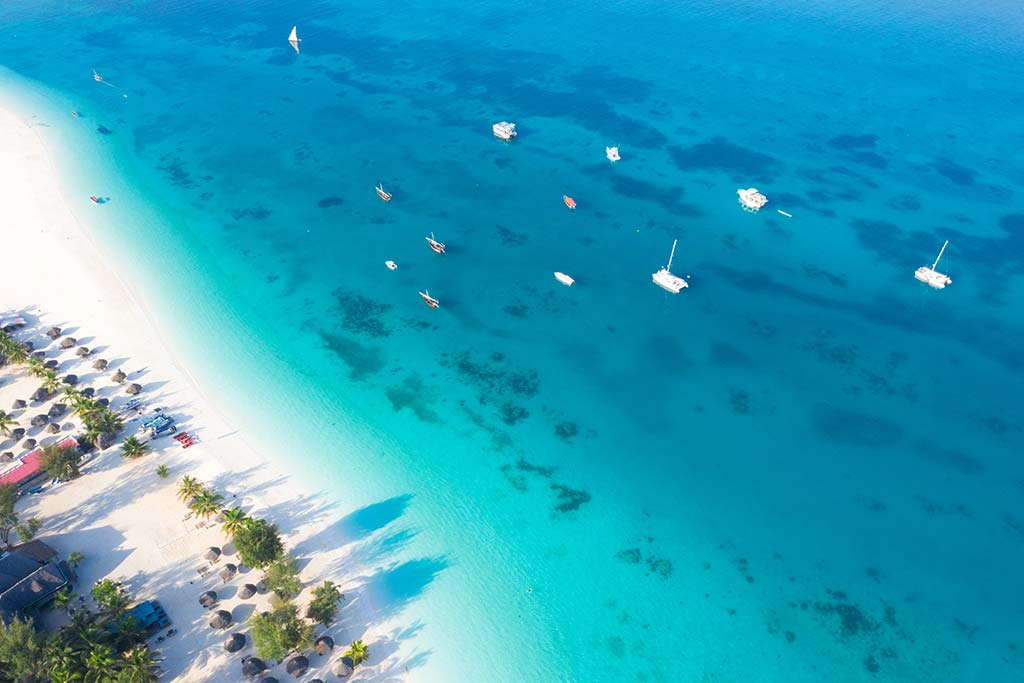 End your safari with a beach getaway in Zanzibar
Wet Season: The Magic of Rainy Days (April - June)
It's raining, it's pouring, yet nothing will keep us from exploring! Despite the wetter weather, visiting Kenya during this season has perks, as the rains transform landscapes into a verdant paradise.
Furthermore, visiting Kenya during the peak season means you can expect many other eager travellers. However, if you choose the wet season, you get to enjoy a quieter safari experience.
Please note that some safari camps in Kenya do close during this time for a bit of a breather.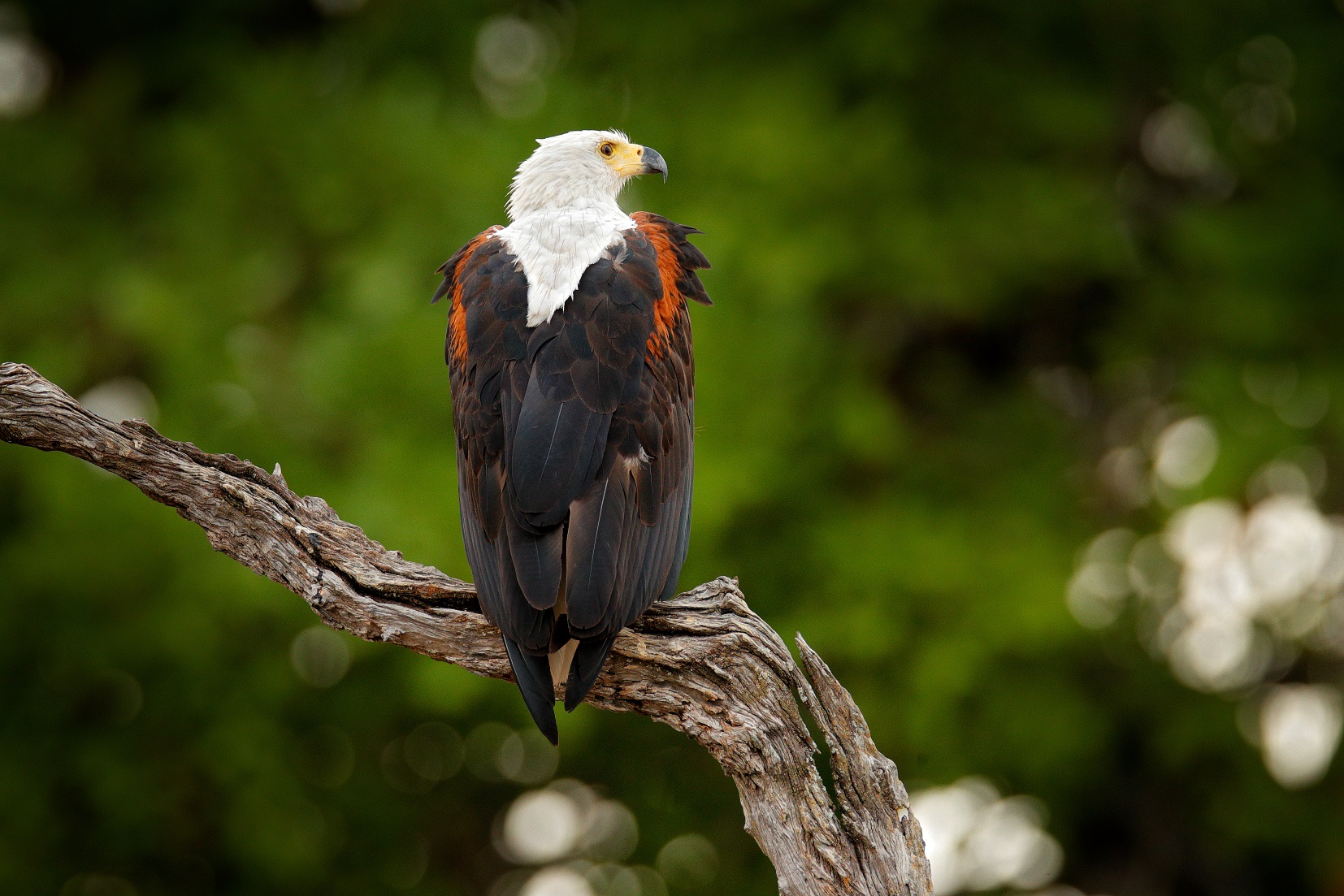 The African fish eagle can be seen in Kenya
What You Can Look Forward to
Green scenery all around
Excellent birding for photographers
Lowest number of visitors
More availability at better prices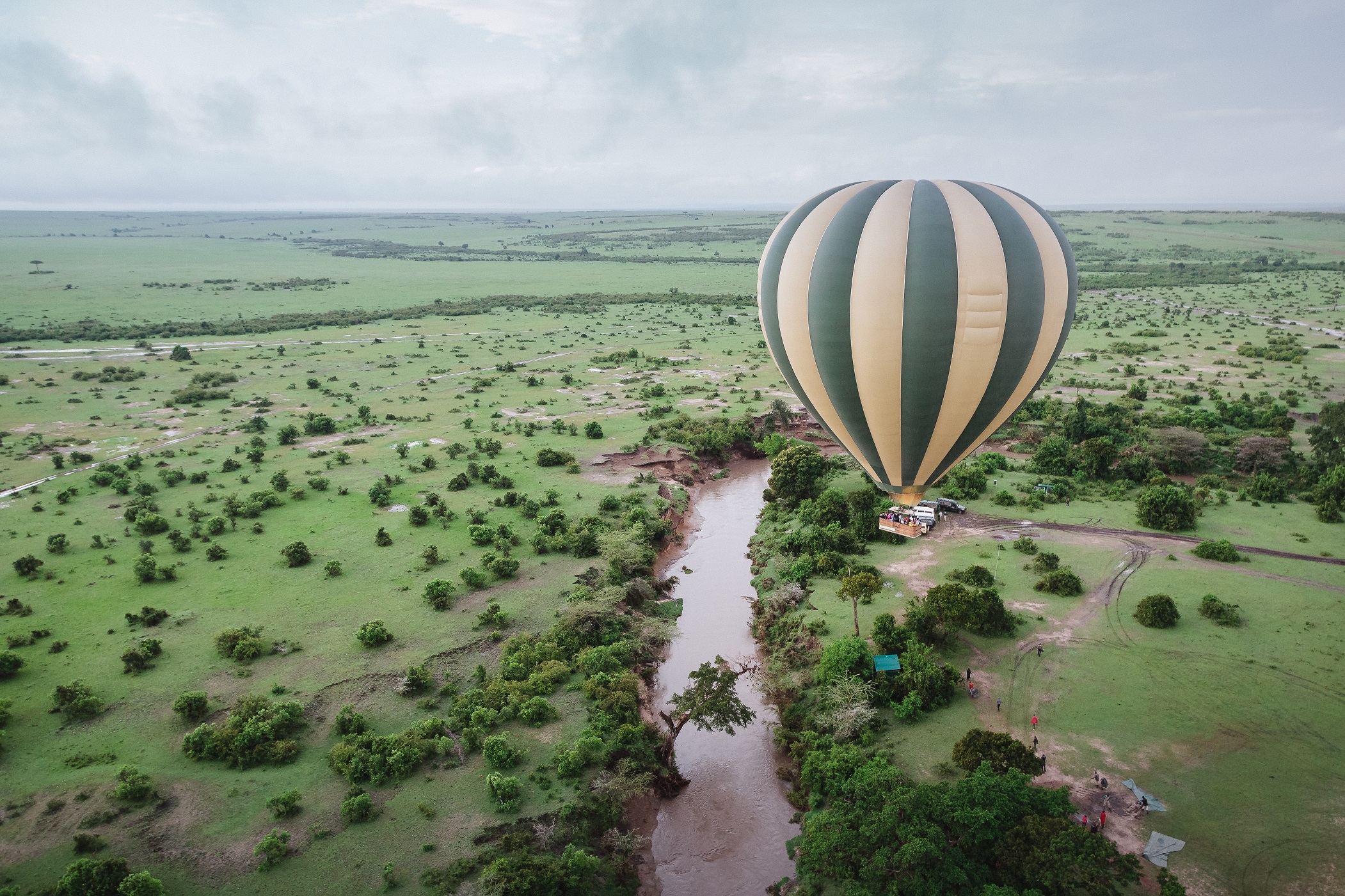 Go on a hot air balloon safari in Kenya to admire the landscapes and wildlife from above
So, When is The (Ultimate) Best Time to Visit Kenya?
Well, honey, what are you looking to do in Kenya? If you plan your luxury LGBTQ+ safari with our Out2Africa Travel Experts, we can help you find the very best time to visit Kenya – for you! Whether you love long sunny days, prefer to beat the heat, are an avid birder or adventurous spirit, or prefer lazy, slow travel, we can plan it for you!
Therefore, the best time to visit Kenya depends on the type of experiences you seek and the activities you plan on engaging in. If wildlife viewing is your primary focus, the dry season would be your ideal choice. However, if birdwatching or beach lounging is more up your alley, the wet or hot seasons would be your best bet.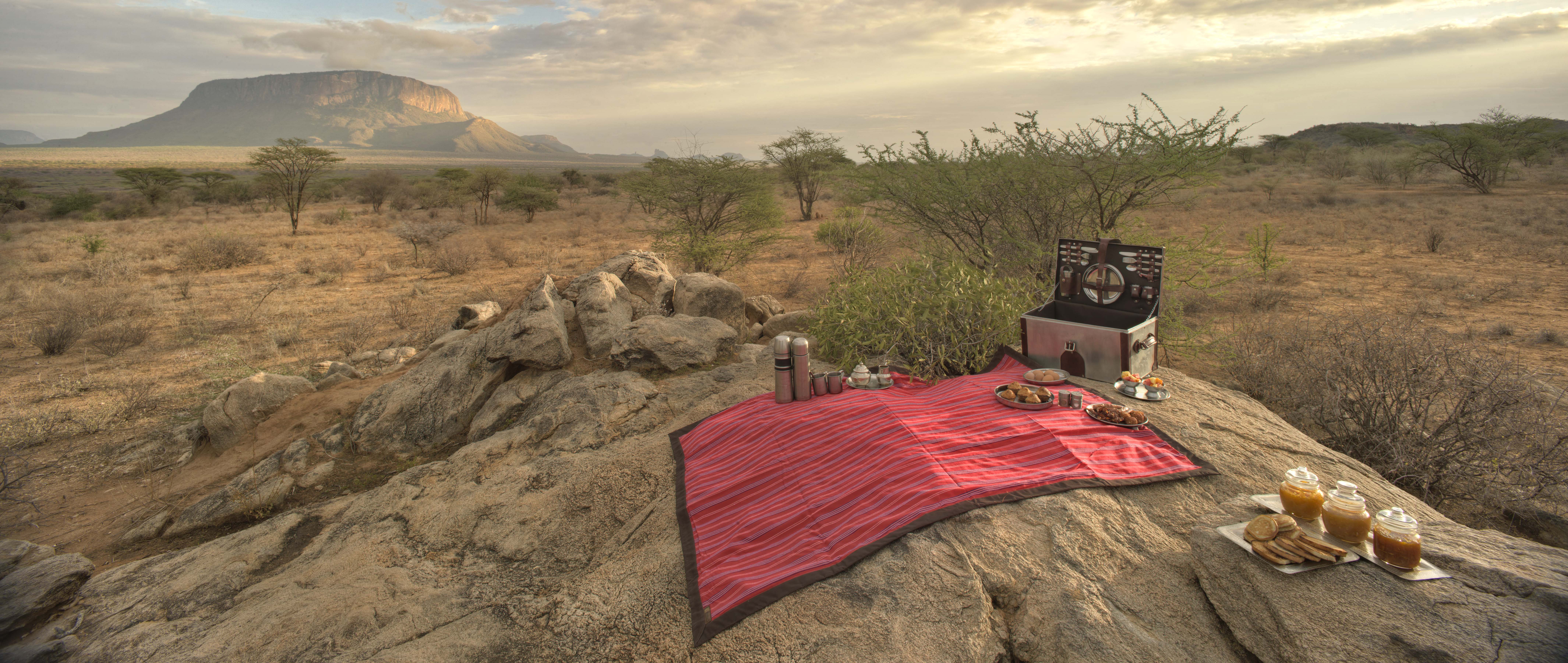 Romantic picnic for two, Image Credit: Saruni Samburu
Book Your Dream Kenya Safari Today
No matter which season you choose, Kenya will not disappoint. Our Travel Experts have years of experience navigating Africa's diverse landscapes and can help you create a once-in-a-lifetime itinerary.
So, contact us today. We'll be sure to make your Kenyan adventure extra special with a cherry on top!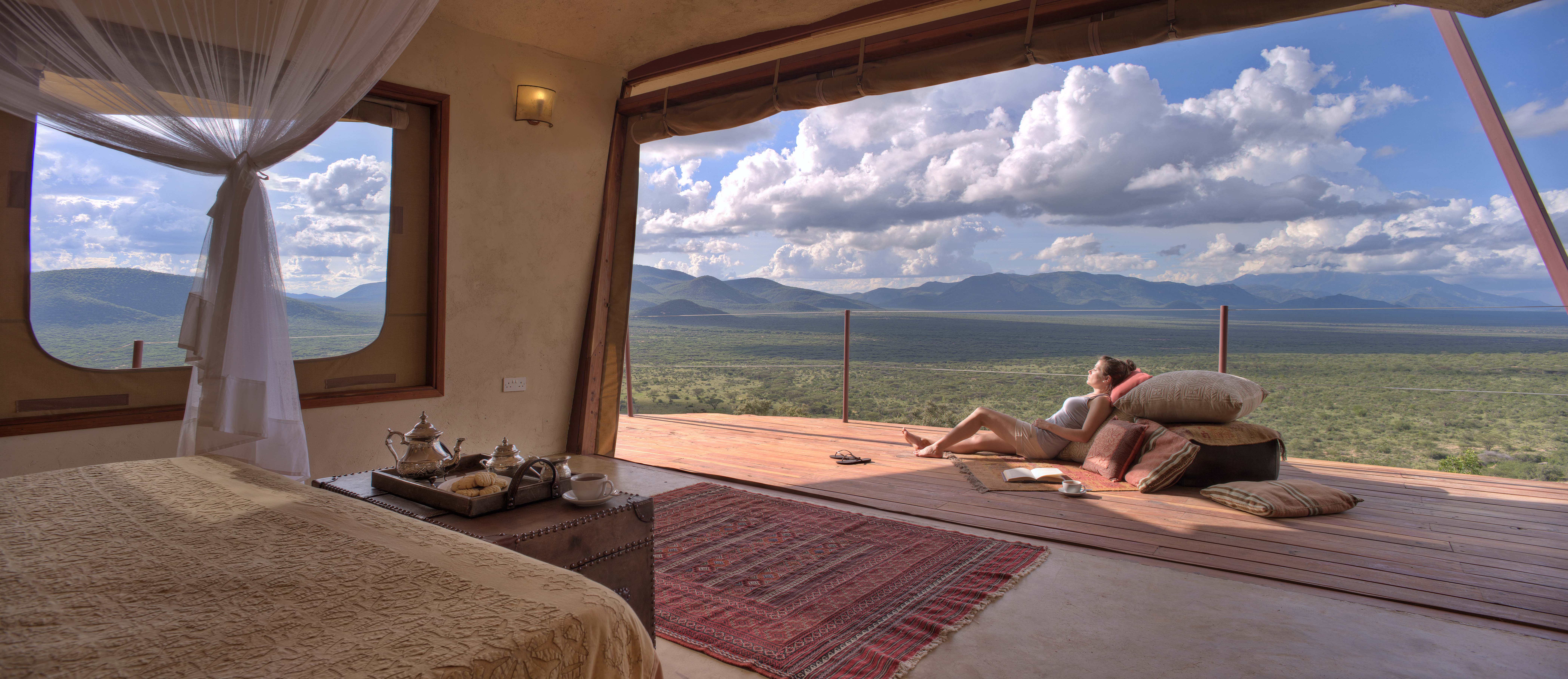 Whether you prefer fast and adventurous or slow and steady, Kenya's for you
Feaured Image Credit: Cottar's 1920s Camp