Just like each giraffe's spotted coat is unique, so are our African safari destinations. And although we don't like to play favourites (we love all our countries equally!), we're open to playing a little game to see whether East Africa or Southern Africa is more your cup of tea... So, let's paint you a picture!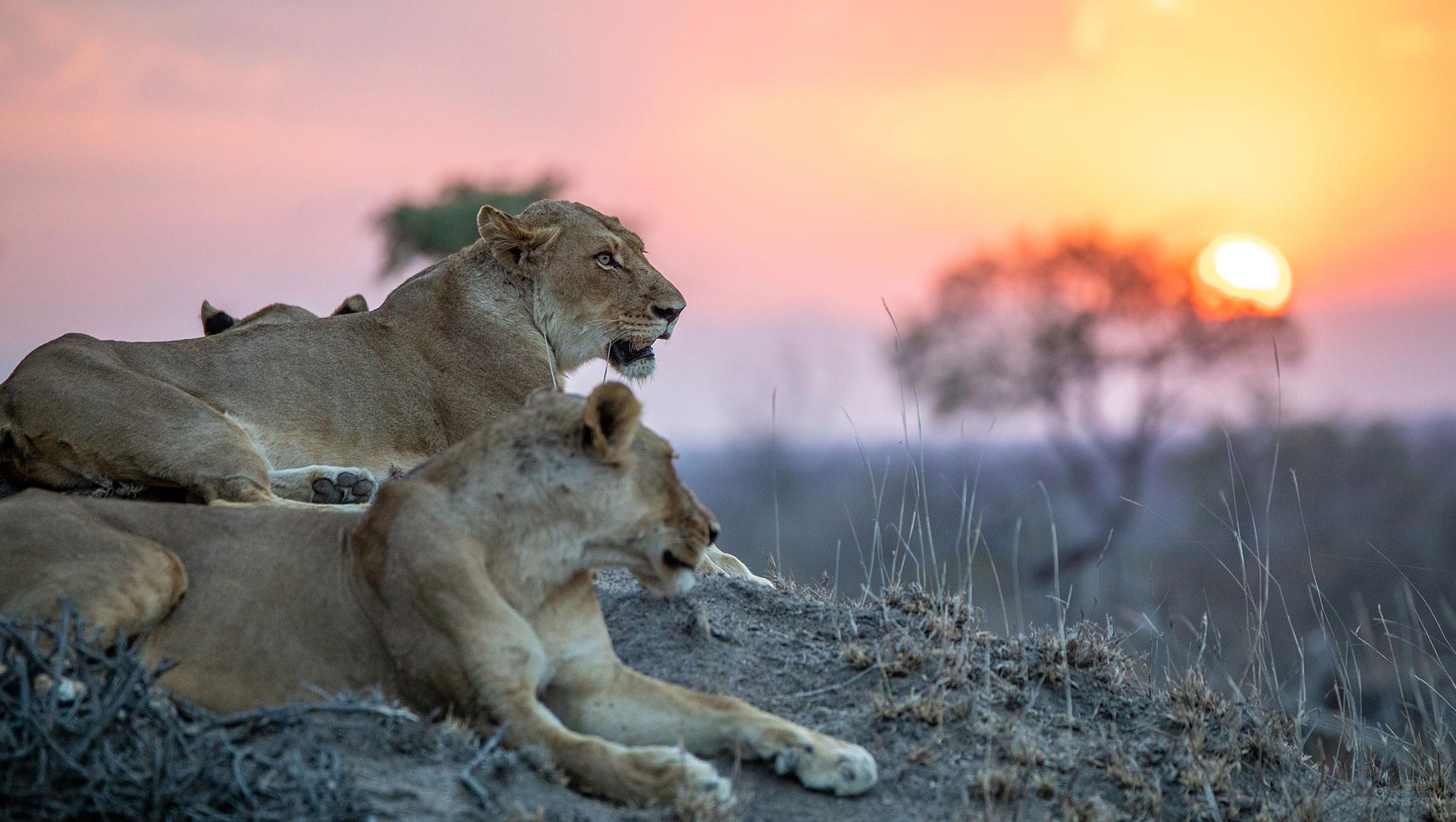 Find your dream safari destination in Africa
East Africa vs Southern Africa: Where Are They Located?
As the names indicate, East Africa is located in the eastern subregion of the African continent, whereas Southern Africa is in the southernmost region.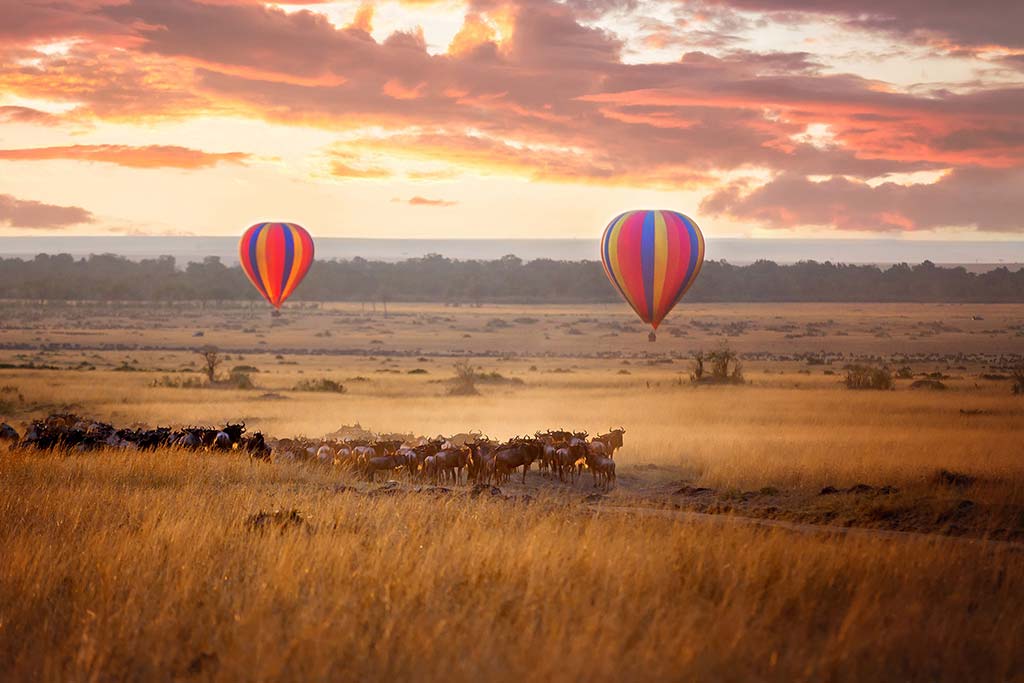 East Africa is where the Great Wildebeest Migration takes place
East Africa consists of several countries, but when it comes to luxury gay-friendly safaris, your top destinations include Tanzania and Kenya, whereas Rwanda is a dream for gorilla trekking expeditions. And let's not forget fabulous Zanzibar for adding some beach to your bush holiday!
On the other hand, Southern Africa includes popular hotspots like South Africa, Zimbabwe, Zambia, Botswana, and Namibia. These destinations all offer a marvellous medley of Big 5 safaris, beaches, mountains, adrenaline, culture, cuisine, wine, and more.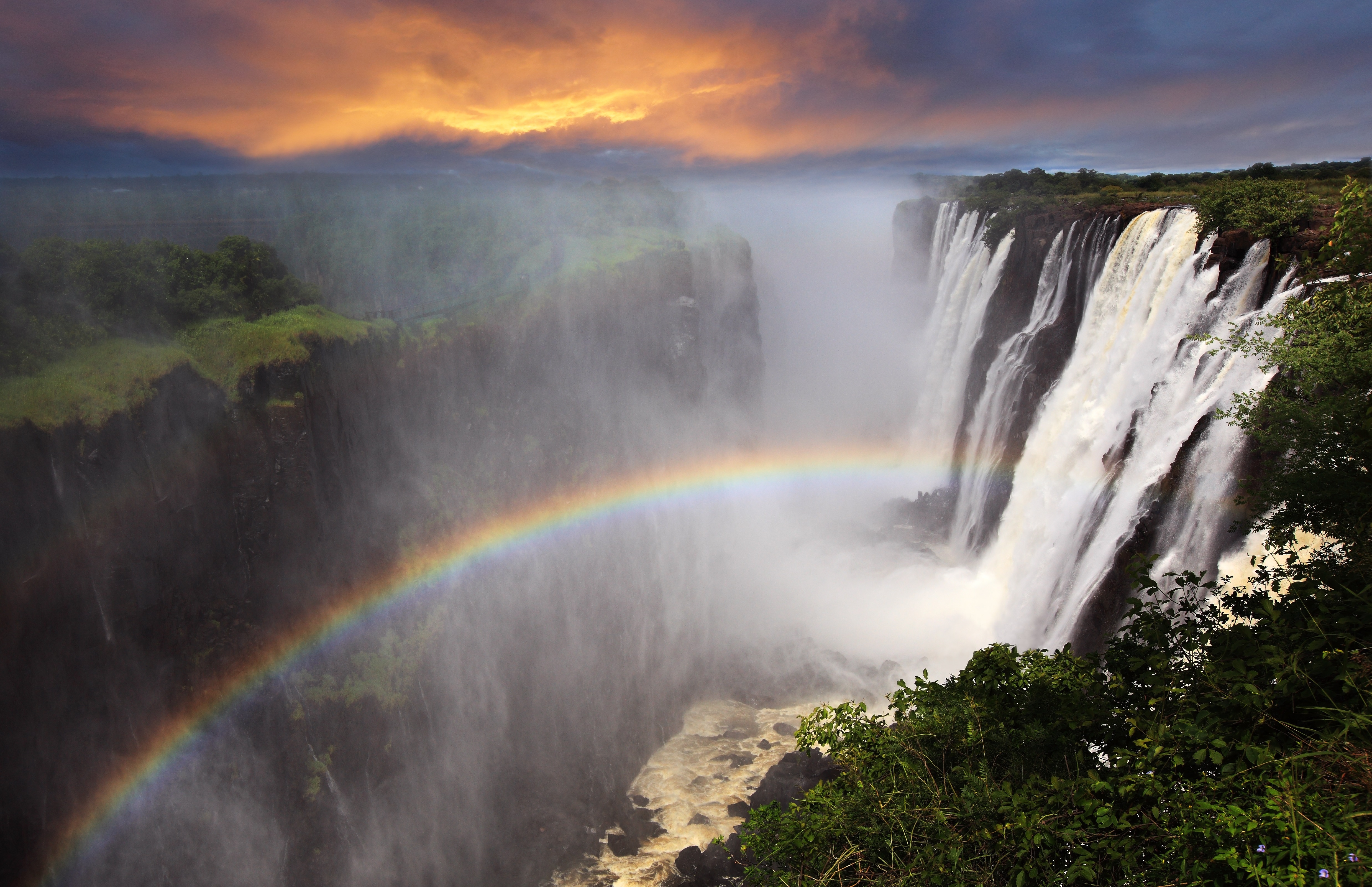 From vast savannah in East Africa to the world's largest waterfall in Southern Africa
Let's Put Southern Africa in the Spotlight
Southern Africa is arguably the most accessible of safari destinations as you can so easily jump between different locations. Go from seeing the world's largest sheet of falling water, Victoria Falls, to a Big 5 safari in Kruger National Park, to mokoro safaris in Botswana, explore deserts in Namibia, and so much more.
It's like a delicious cocktail when it comes to wide-ranging topography, wildlife, culture and activities. And you'll stay THIRSTY for more!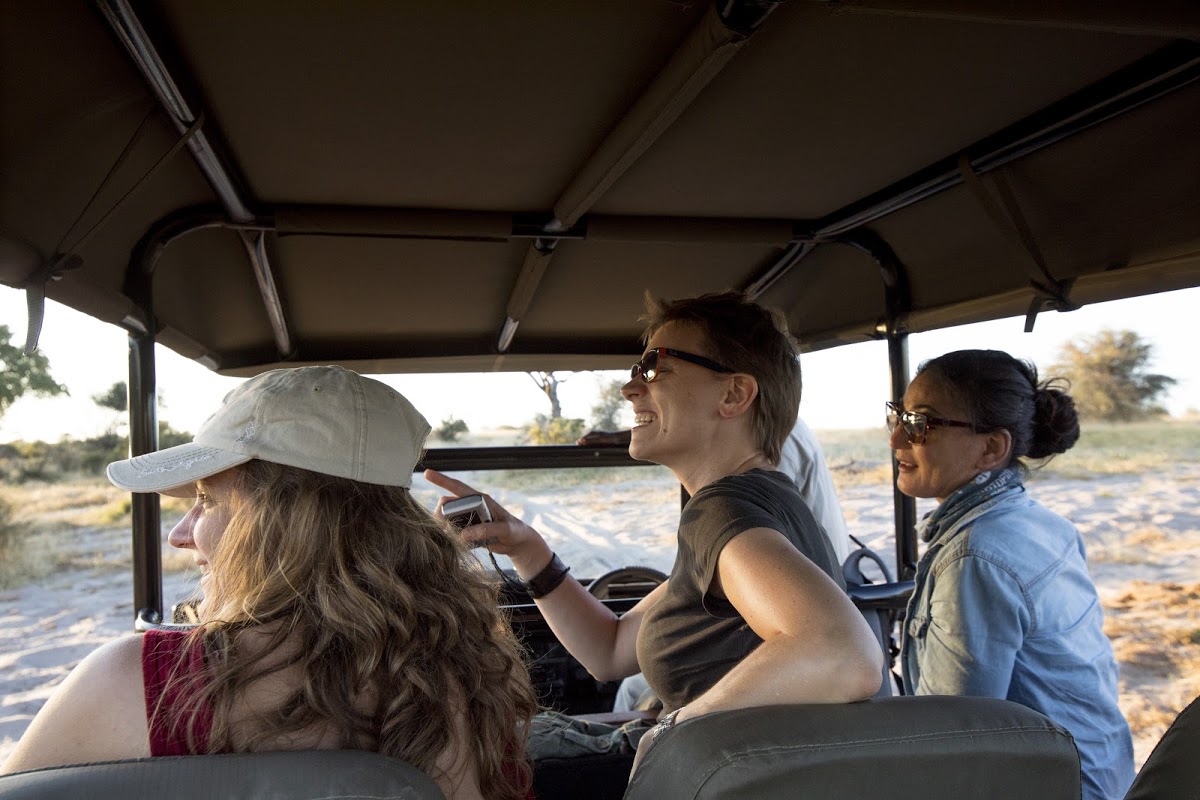 Our Travel Experts never tire of exploring glorious Southern Africa
Lay of The Land
It's baffling that one slice of planet Earth can vary so much, changing from dense bush to open veld, desertscapes, winding waterways, vast wetlands, meandering rivers, majestic waterfalls, curvy coastlines, and towering mountains… We could go on, but you'll have to come see what we mean.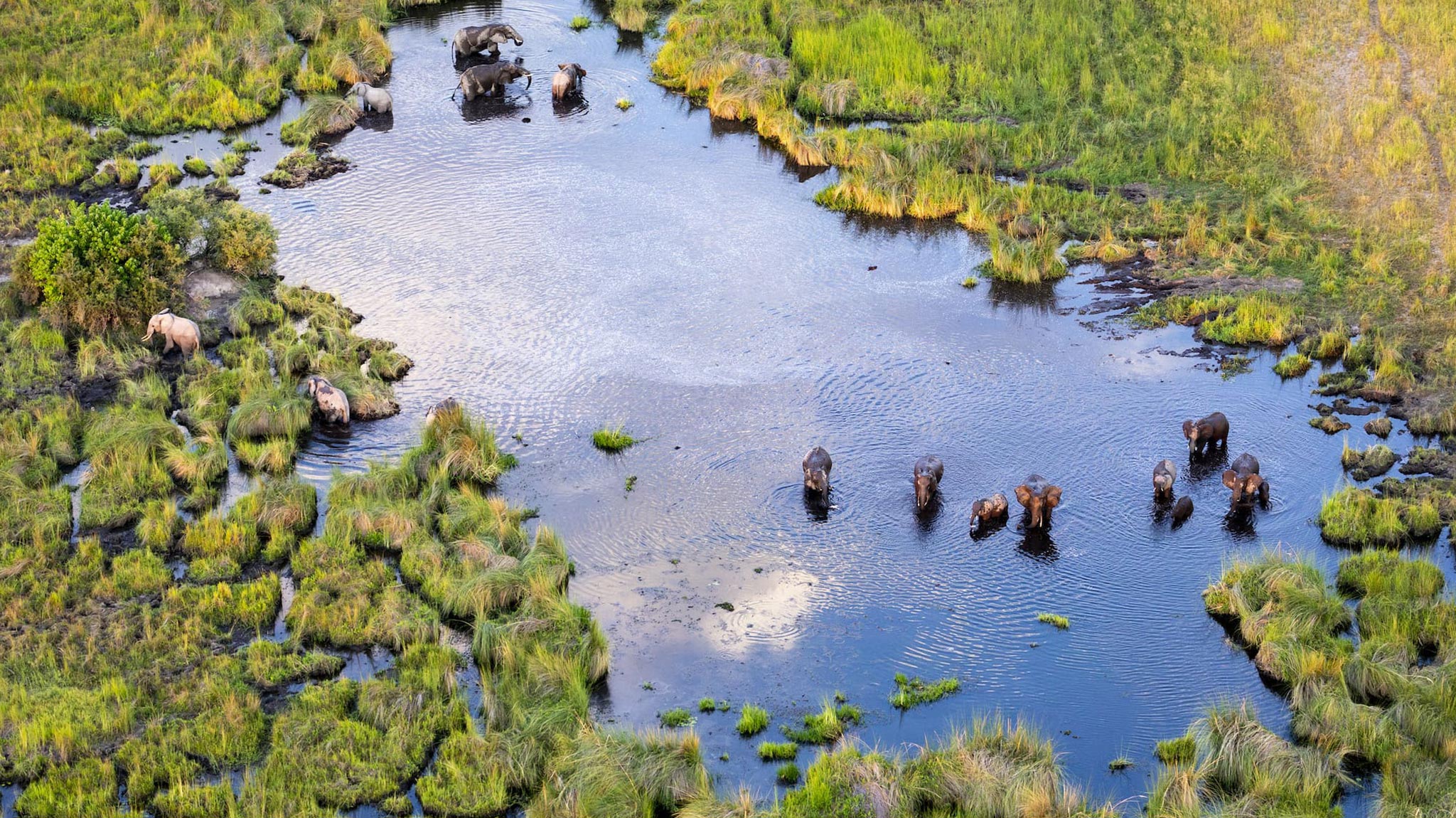 Botswana is a must on your Southern Africa safari itinerary
Wild About Wildlife
Want to see the Big 5? Head to South Africa's world-famous Kruger National Park, where you can easily spot elephants, buffalos, rhinos, lions and leopards – all on one game drive! Then there's watery wonderland Botswana, where the highest density of elephants will enchant you with their grandeur.
There are also incredible ocean creatures awaiting you on the South African coastlines, from dolphins to whales, sharks, penguins, and more!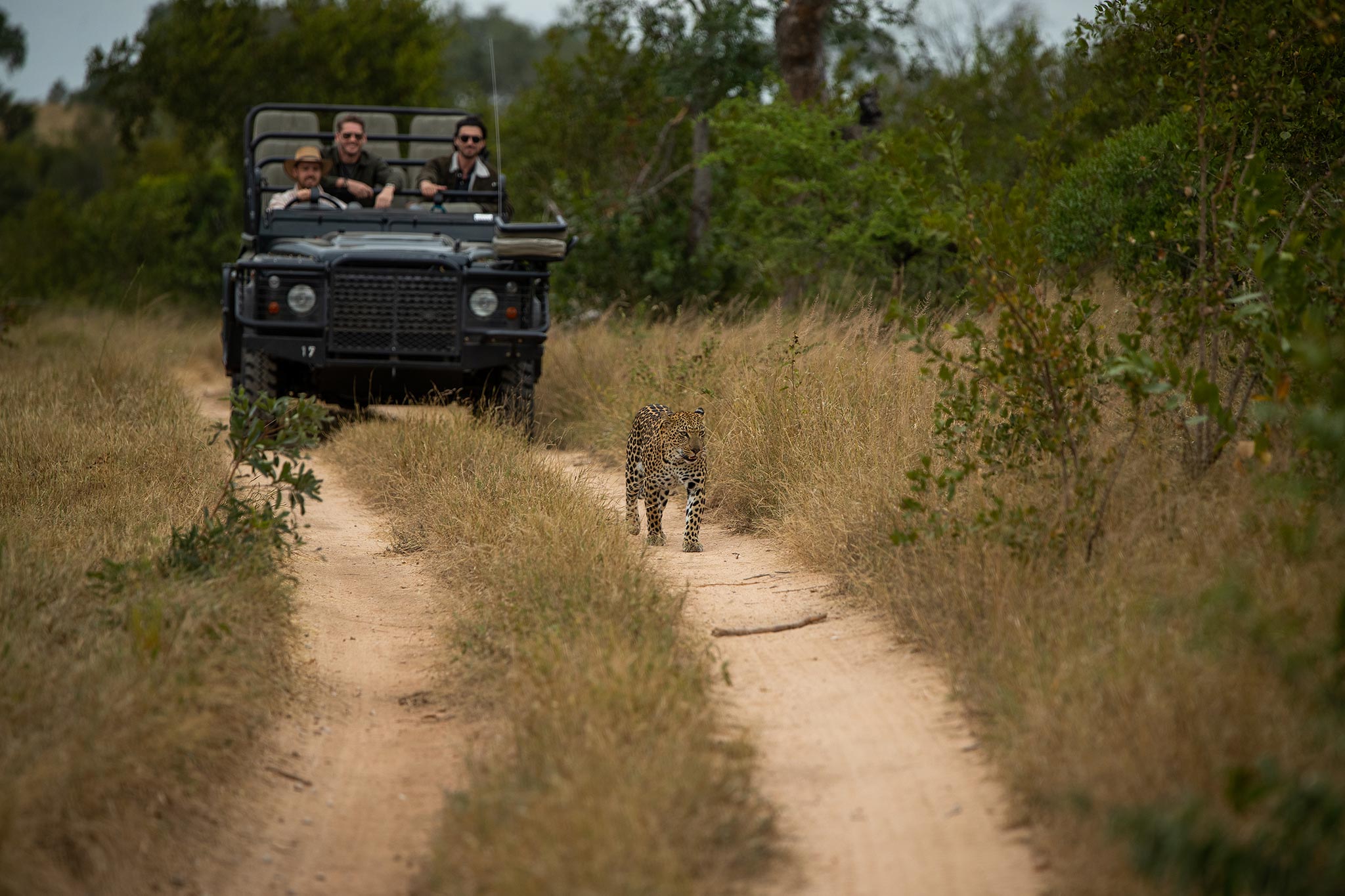 Leopards are elusive animals but there's such a high density of them in Kruger
Let's Get Physical
When it comes to exploring Southern Africa, it's not just all about game drives. Although you most certainly have to set aside enough time for those!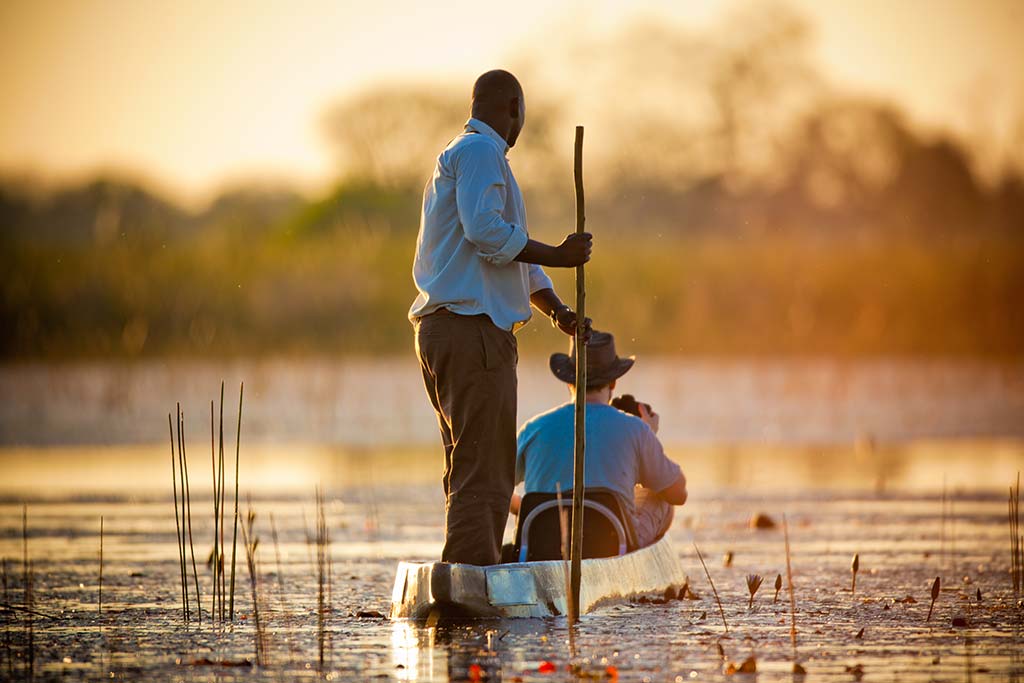 A mokoro (dugout canoe) safari is one of our favourite safari activities in Botswana
However, we also highly recommend you take things up a notch by heading out on foot on a walking safari to see Mother Nature's little nuances in action. But it does not stop there. Oh no, you can also rise high above the sky in a hot air balloon as you gaze down on the oldest desert in the world in Namibia and watch the sunset on the Zambezi River… your safari opportunities are endless.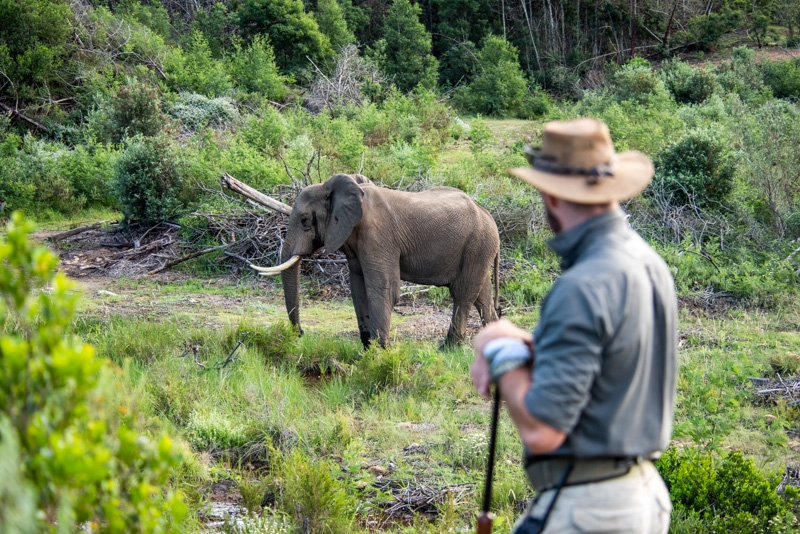 A walking safari is a great way to appreciate Mother Nature's smaller details
Find Your Best Nest
Look, we like to get pretty wild. But at the end of the day, we really want to retreat to our luxury abodes! So, if you travel with our fab Travel Experts, you can rest assured that you can expect only the most luxurious accommodation options Southern Africa has to offer.
Even our most well-travelled guests are blown away by the luxury you can find in the untamed African bush! We have all the top award-winning lodges on speed dial, and they'll ensure you feel entirely comfortable on your gay-friendly safari, no matter where you go.
Regardless of who your travel posse is and what you each like or dislike, if you book with our fabulous Travel Experts, they'll recommend luxury safari tents and uber-luxe, Instagram-worthy suites with sexy private pools and attentive personal butlers to make bubbly appear in a snap.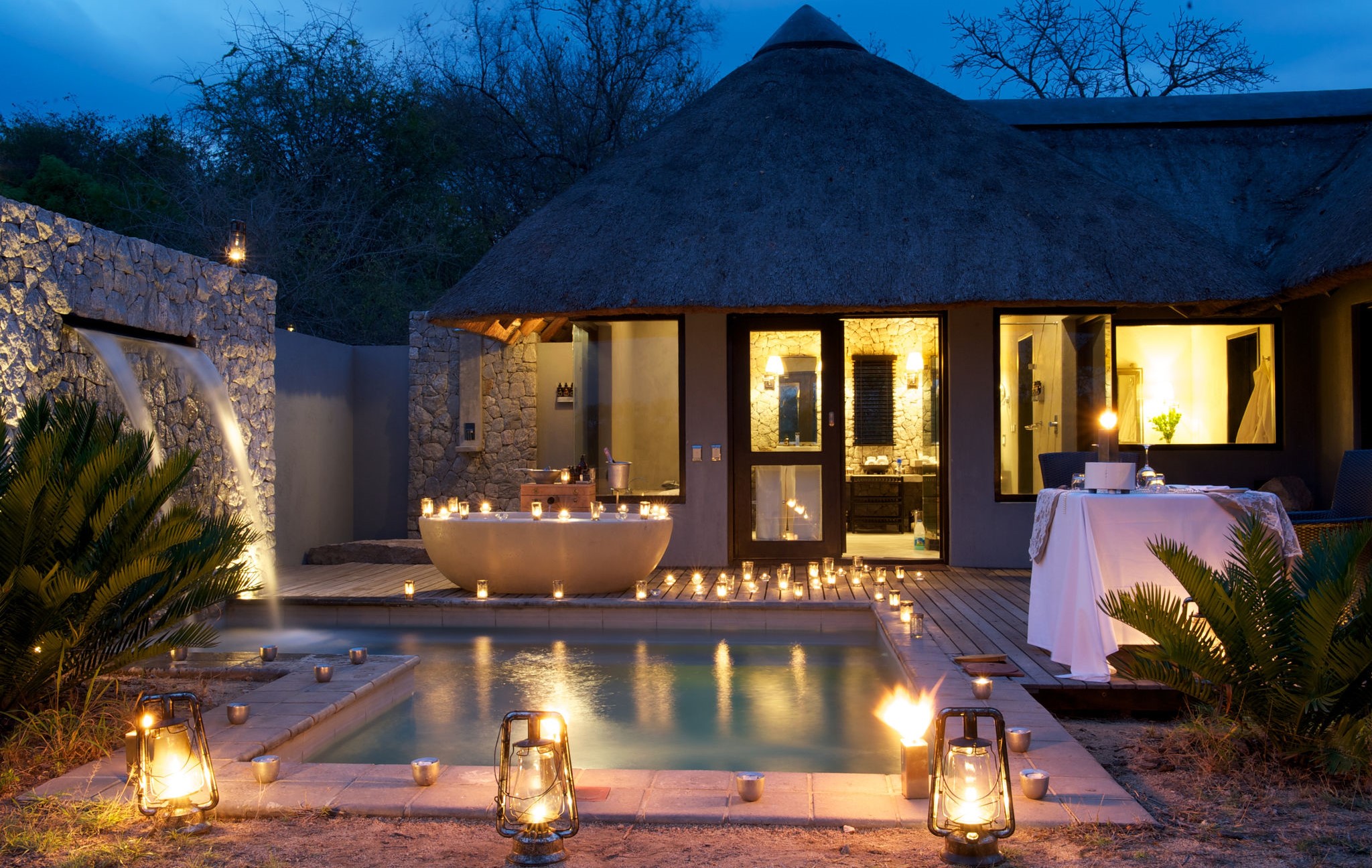 We're talking la-la-la-luxury on safari in Southern Africa!
Emphasising East Africa's Attractions
Picture fairytale-like forests and fascinating primates that'll take your breath away, the world's largest animal migration, and Africa's tallest mountain… East Africa is packed with so many gay-friendly wonders to explore!
Some are well-known, whereas other areas are on the path less travelled. But if you book with the right people who know the ins and outs of East Africa, you can really enjoy very unique experiences few are ever privy to. Now we're speaking your language, aren't we?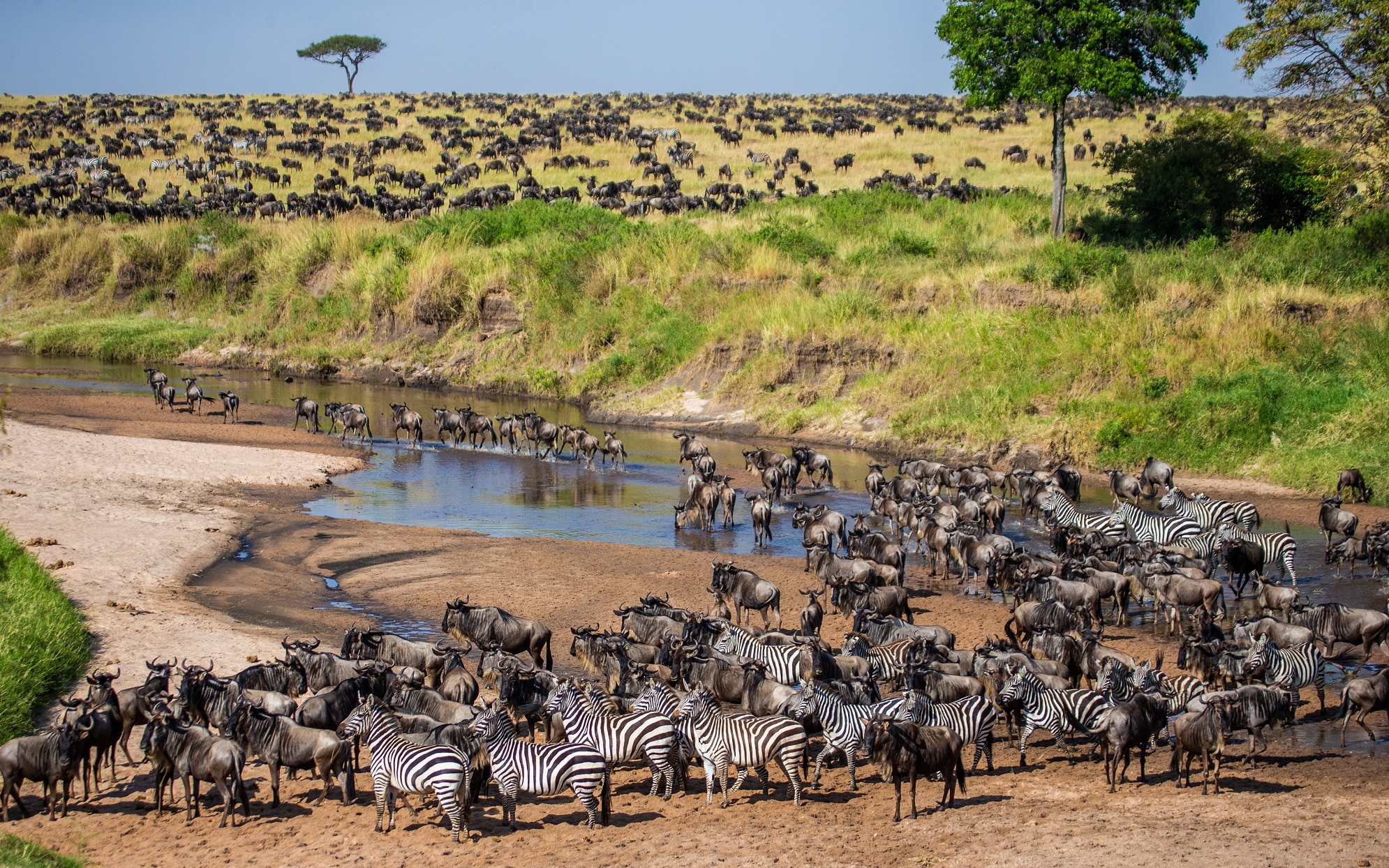 A dizzying density of wildlife during the Great Migration
From Forest to Savannah to Beach
Just like Southern Africa, East Africa features vastly different landscapes. From open savannah plains in the Serengeti National Park and Maasai Mara National Reserve to the snow-capped highest mountain in Africa, Mount Kilimanjaro, to the scenic Rift Valley.
It's not all land either, as East Africa is home to some of the biggest and deepest lakes, as well as the famous Zanzibar Archipelago where sandy beaches and bottomless cocktails await you.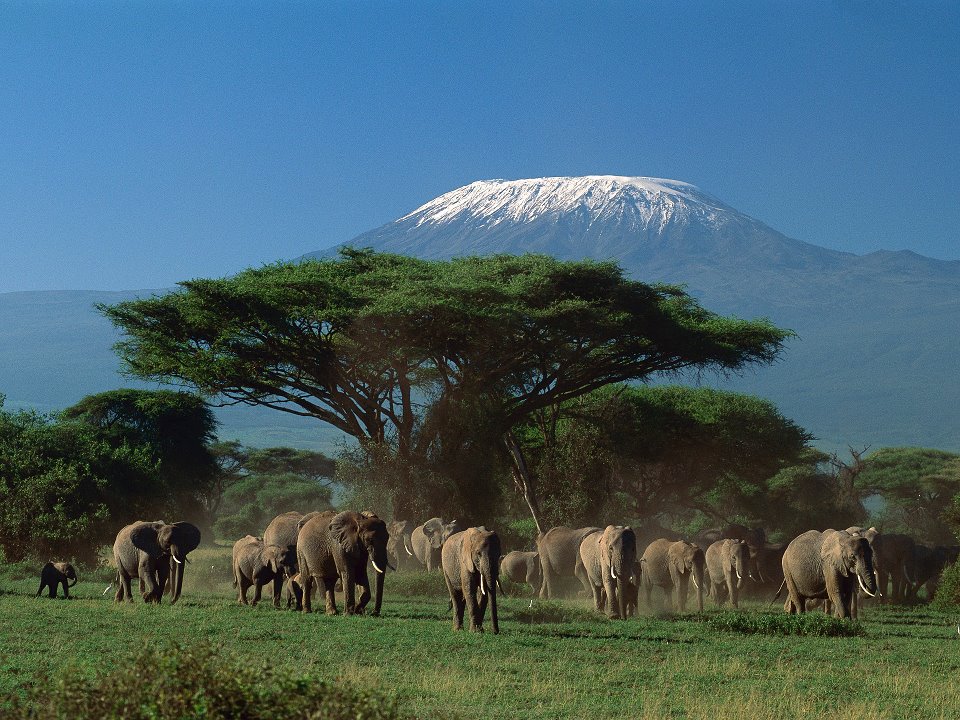 The famous view of Mount Kilimanjaro
Magical Creatures and Features
Many wildlife documentaries and other famous films like "Out of Africa" (Kenya) and "Gorillas in the Mist" (Rwanda) were filmed in East Africa.
Well, if it's good enough for National Geographic and Hollywood, we don't have to sell you on it, hey? But all we'll say is that we're besotted with this part of Africa.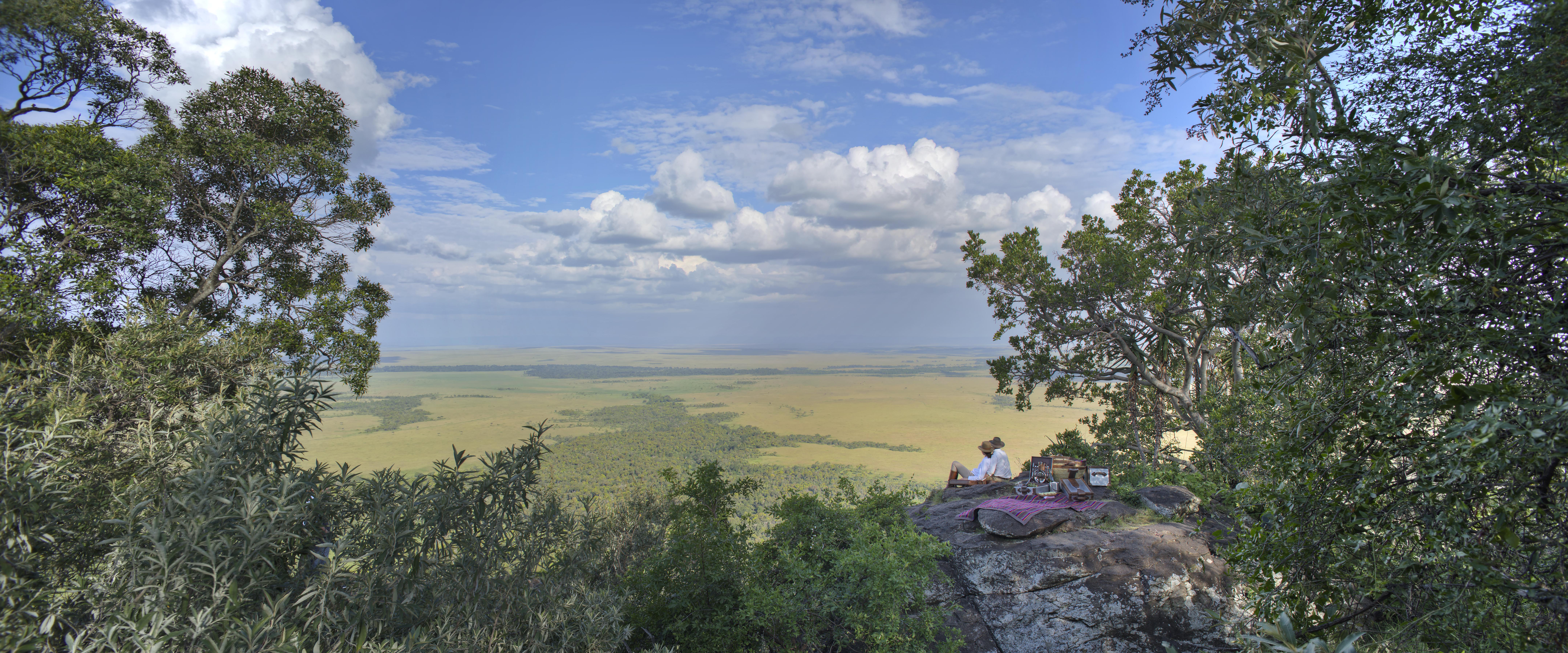 East African scenes that look like it's straight out of "Out of Africa"... because it's the same setting!
Let's Get It On
East Africa is so wild and untouched that it's truly like a safari heaven! From game drives to walking safaris and hot air balloon rides, you can expect the usual life-changing activities.
However, what really sets East Africa apart is that there's a certain mystery in the air, with special activities you can't experience anywhere else on Earth.
Most notably, this includes seeing the peculiar annual Great Wildebeest Migration moving through Tanzania and Kenya and seeing some of our closest relatives, like the gorilla and chimpanzee in their natural habitat in Rwanda.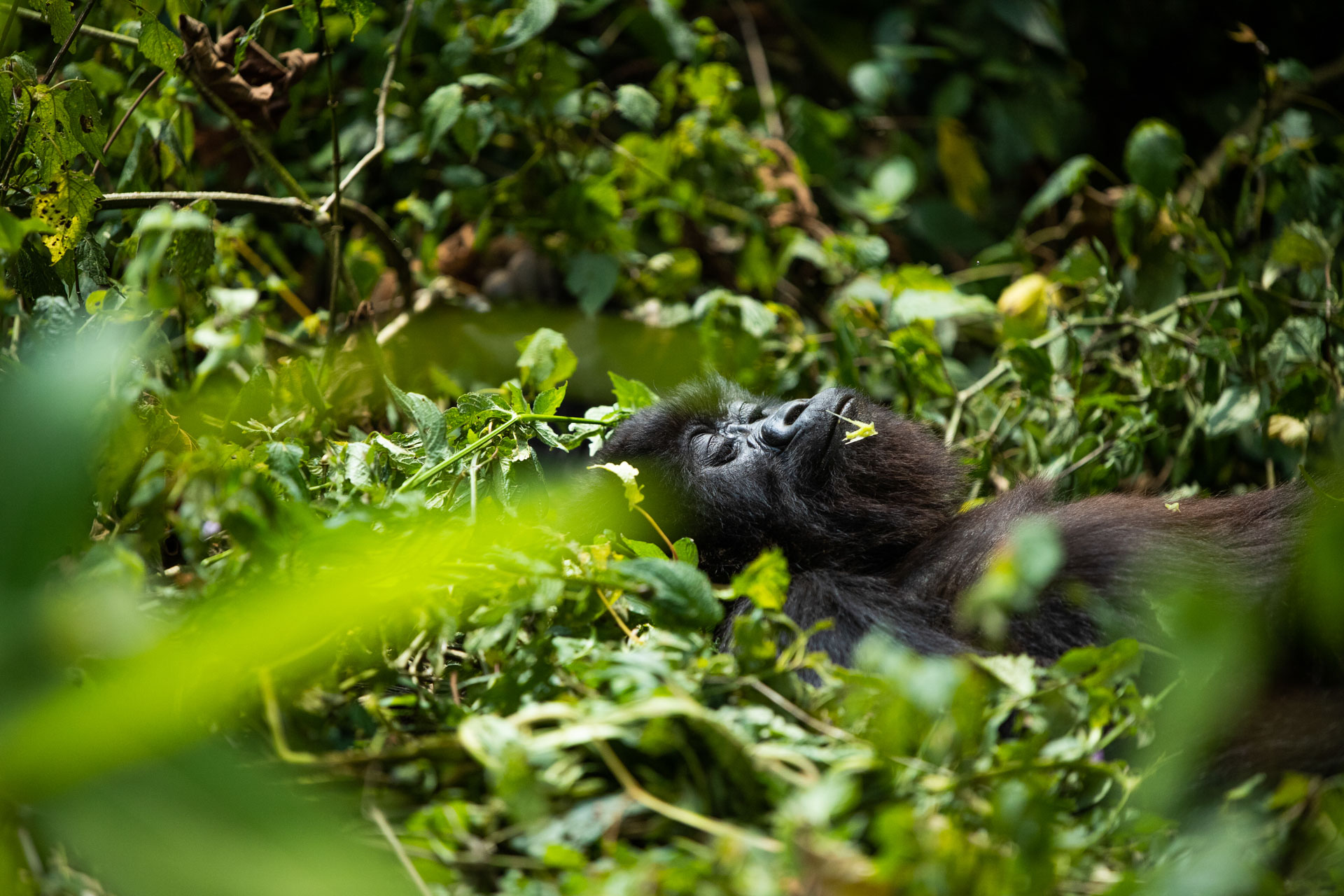 Find yourself mere metres from gorilla families going about their business
Your Own "Out of Africa" Escape
As much as we love a luxury hotel, there's nothing like a tented camp. But no need to sacrifice any of your cushy comforts, sweetie! These camps might be located in what seems like impossibly remote settings, but the staff will be at your beck and call, and you can expect only the finest finishing touches to your glam getaway.
When sleeping in a canvas tent, you have only a layer of fabric separating you from the wild, so you get to enjoy the sounds of the wildlife as you drift off to sleep.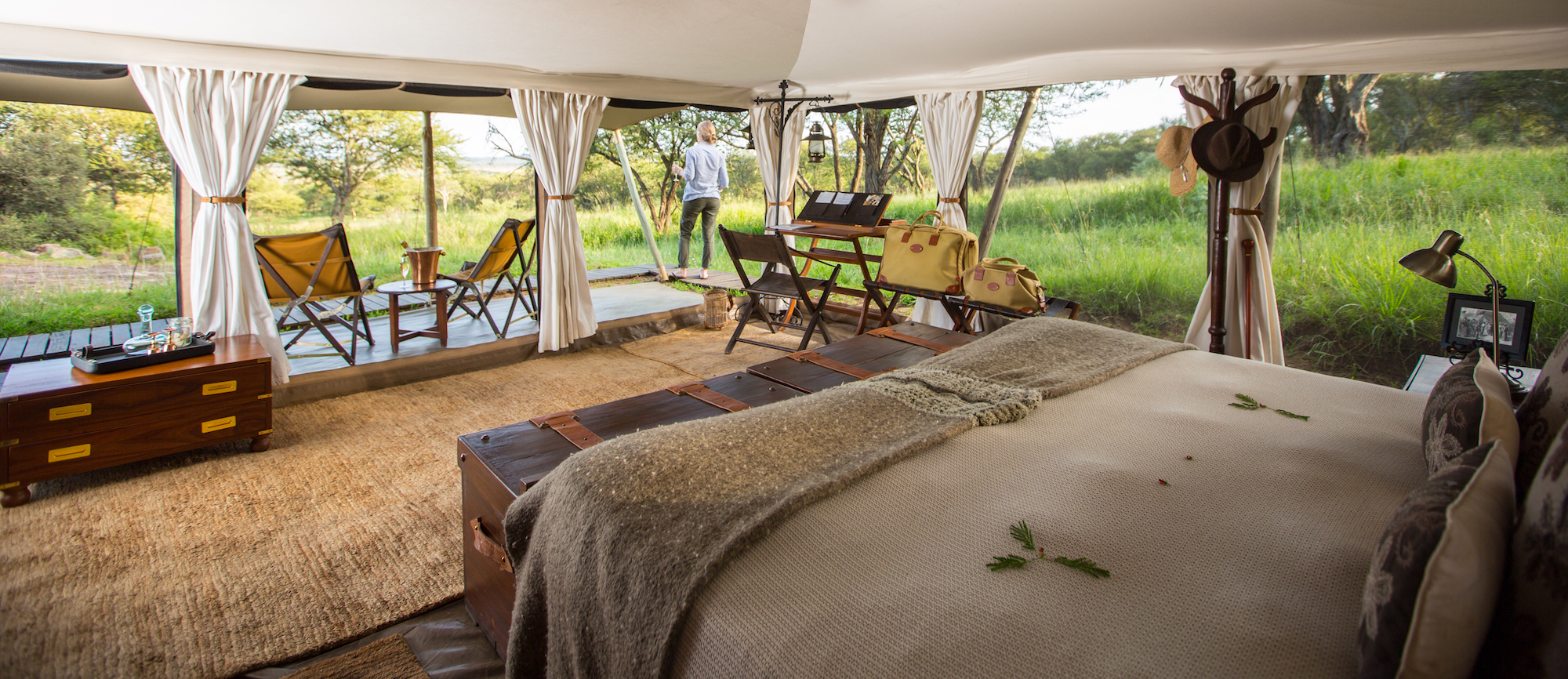 This could be your home in East Africa
So, Who Reigns Supreme?
Okay then, Southern Africa has vast, diverse landscapes populated by fascinating creatures... but so does East Africa. Southern Africa will keep you busy with her many, many activies... but so will East Africa! How on Earth can you choose between two incomparable yet entirely distinctive destinations?
We'll let you in on a little secret… You don't actually have to choose! Why bother picking if you can have your fair share of both? If you book with our Out2Africa Travel Experts, we can tailor-make a tasty tour featuring the best bits of many gay-friendly destinations!
Reach out today, and let's start planning your gay-friendly safari. Africa's so ready for your fabulous arrival!