There's no shortage of gay wellness retreats in Africa. And with vast open landscapes and world-famous wildlife around every corner, it's more often than not also located within a wildlife reserve.
Could there be a better setting to recalibrate and find your inner zen than in the African wild? We think not. And you don't have to rough it in some dingy backpackers either.
There are endless options of ultra-luxurious wellness retreats on our continent, and we've been lucky enough to test them out for you! It's a tough job, but hey, someone's gotta do it!
More Than a Spa: A Sustainable Mindset
Wellness entails so much more than just going to a spa. It has many elements to it, feeding your body, mind, and soul. And true wellness is when you orchestrate the ideal physical, environmental and mental aspects for holistic healing and revitalisation.
And at the forefront of wellness lies sustainability, a promise to preserve these wild spaces, which naturally instils so much peace in us for future generations.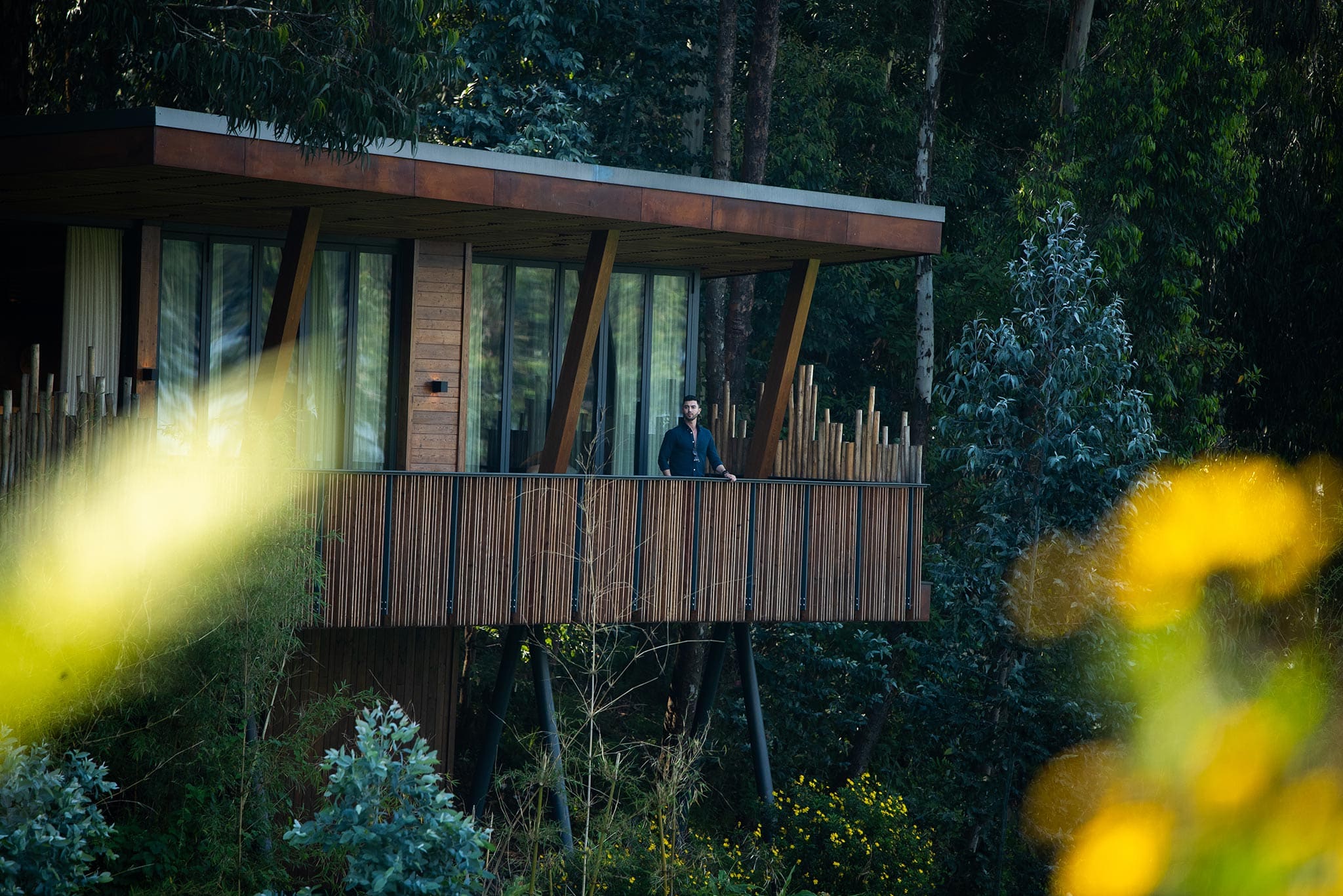 Gorilla's Nest in the Rwandan rainforest. Credit: Rhino Africa.
Our Top 8 Picks of Gay Wellness Retreats in Africa
We share some of our own tried-and-tested wellness offerings that you'll want to include in your next African itinerary.
First on our list for good reason, Londolozi's Healing House, located at their Varty Camp, sets the bar for wellness globally.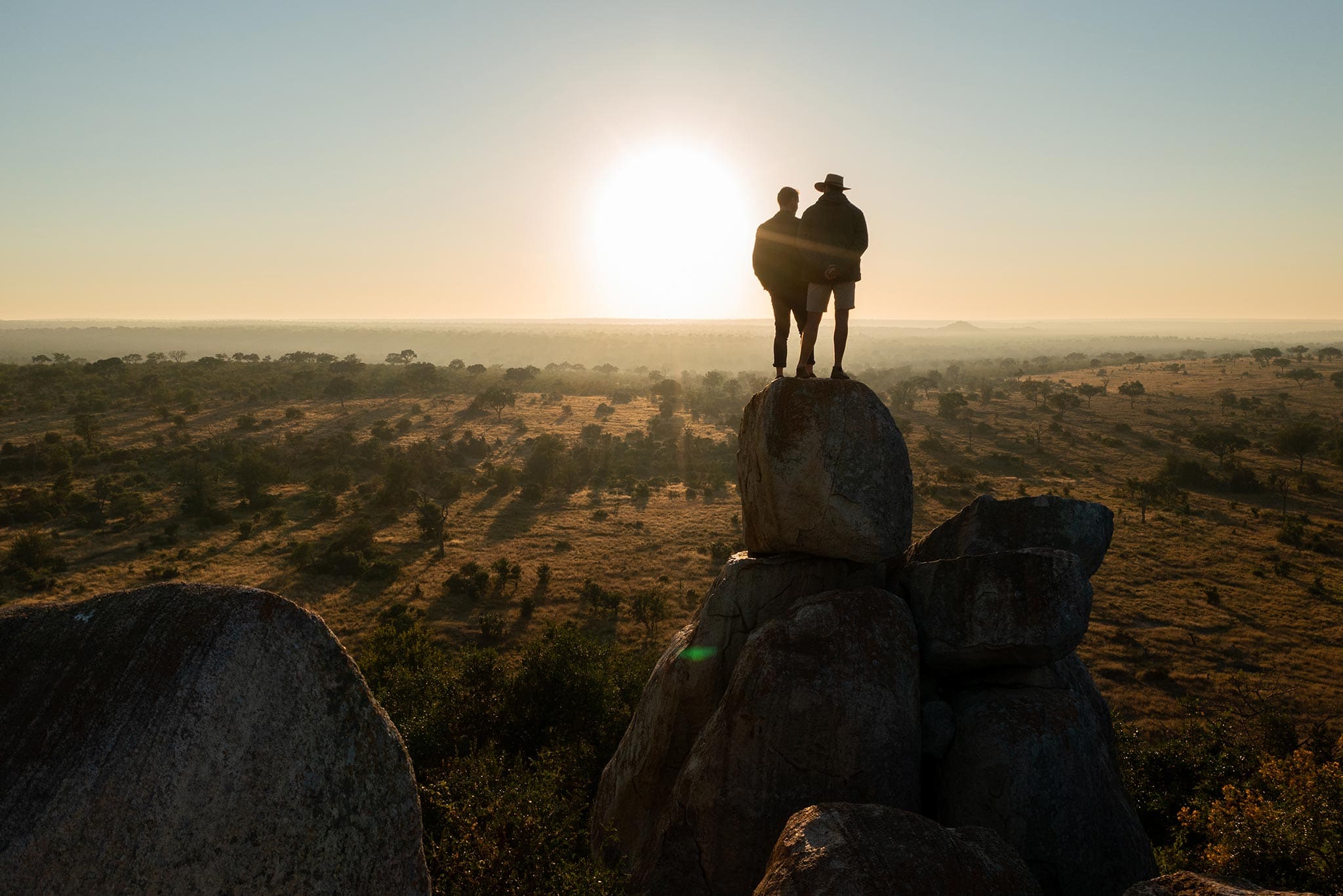 Feel like you're on top of the world at Londolozi. Credit: Rhino Africa
They are sustainable wellness pioneers, leading the way for all others with a forward-thinking approach in everything they do. They believe in leveraging Mother Nature's healing power combined with her wildlife residents' interconnectedness to promote holistic healing.
Some of their treatments are expected, such as heavenly massages melting away stress and sensational aromatherapy. At the same time, others are more specific, like daily yoga, breathwork classes, and reflexology. And then there are the truly fascinating like guided sound therapy, biophony treatment that stimulates a pre-sleep state, freeze pool, Reiki healing, and more.
If you want the crème de la crème of health and wellness, a stay at Londolozi's Healing House will give you that well-rested glow and peace that you can only find in Africa's embrace.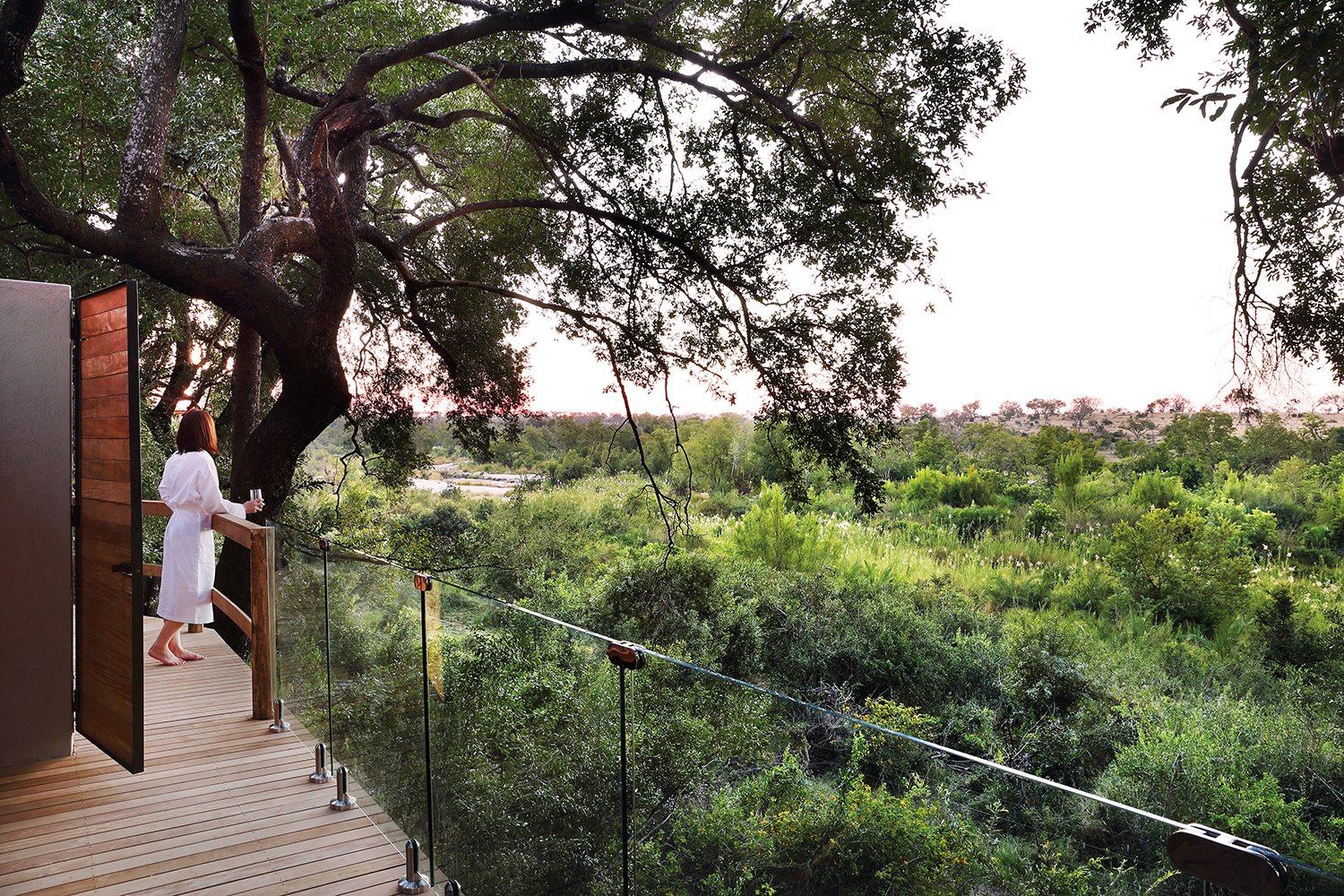 Relax in the heart of the African wild. Credit: Londolozi
Babylonstoren Farm, Cape Winelands
Feel like you've stepped into the Garden of Eden at Babylonstoren. Wildly popular among locals and tourists, these gardens will trigger tranquillity in anyone.
With a strong focus on farm-to-fork cuisine, their entire experience is centred around locally grown, sustainable, and seasonal produce. Located on one of the oldest and still operational Cape Dutch farms, here you'll find fine wine, nutritious fare, accommodation, and, most notably, the spa. Although to be fair, you simply have to peruse the manicured farmlands to feel a deep sense of peace.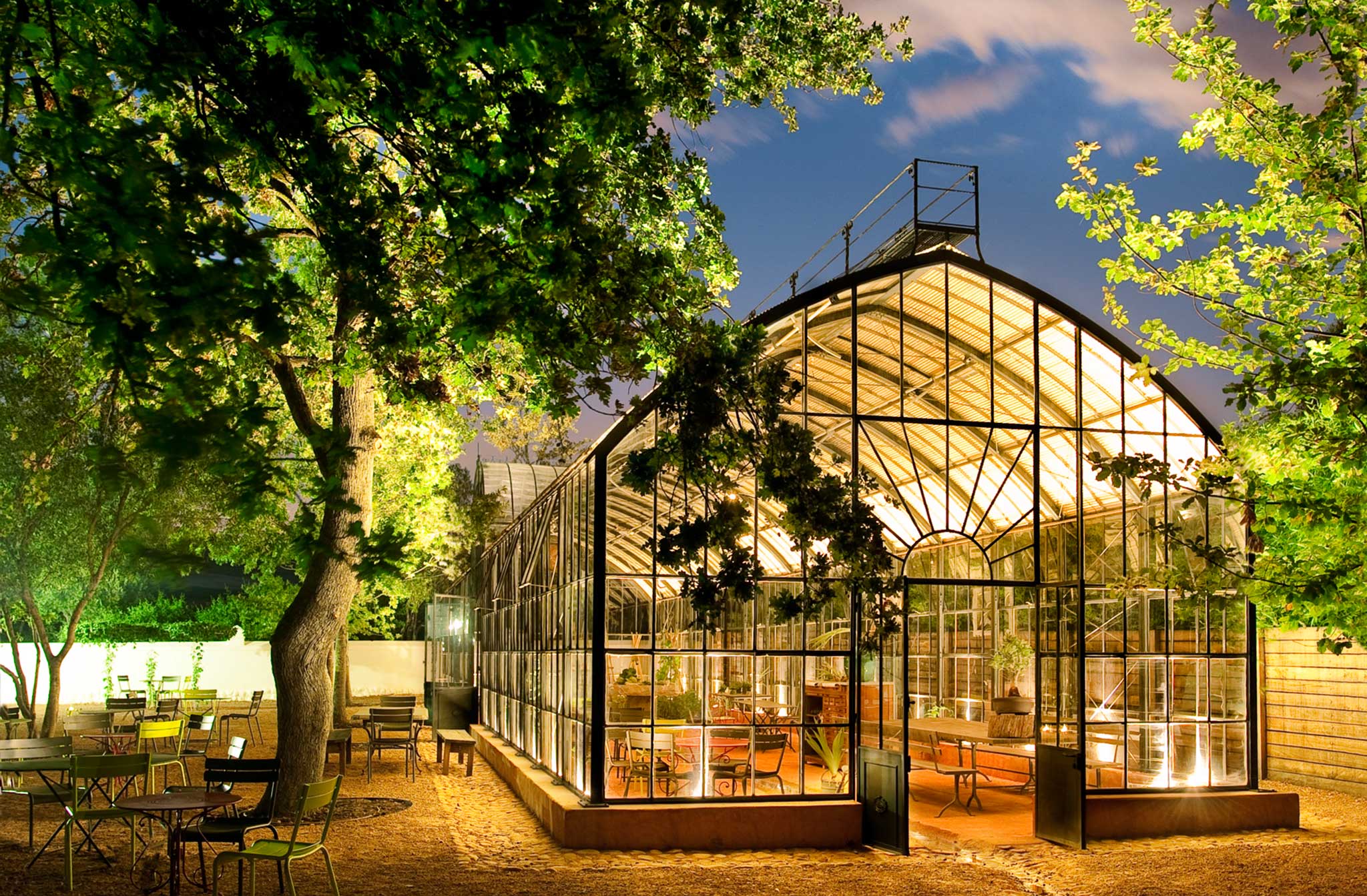 Greenhouse Restaurant. Credit: Babylonstoren
Babylonstoren's Garden Spa offers a range of treatments, from deep-tissue bamboo massage, Hammam ancient Turkish cleaning, body wraps, facials, hand and feet treatments, and there's a hot spa area.
And all of this is offered in the most spectacular setting, with the dramatic Cape Winelands mountains showing off in the distance. Welcome to heaven, honey!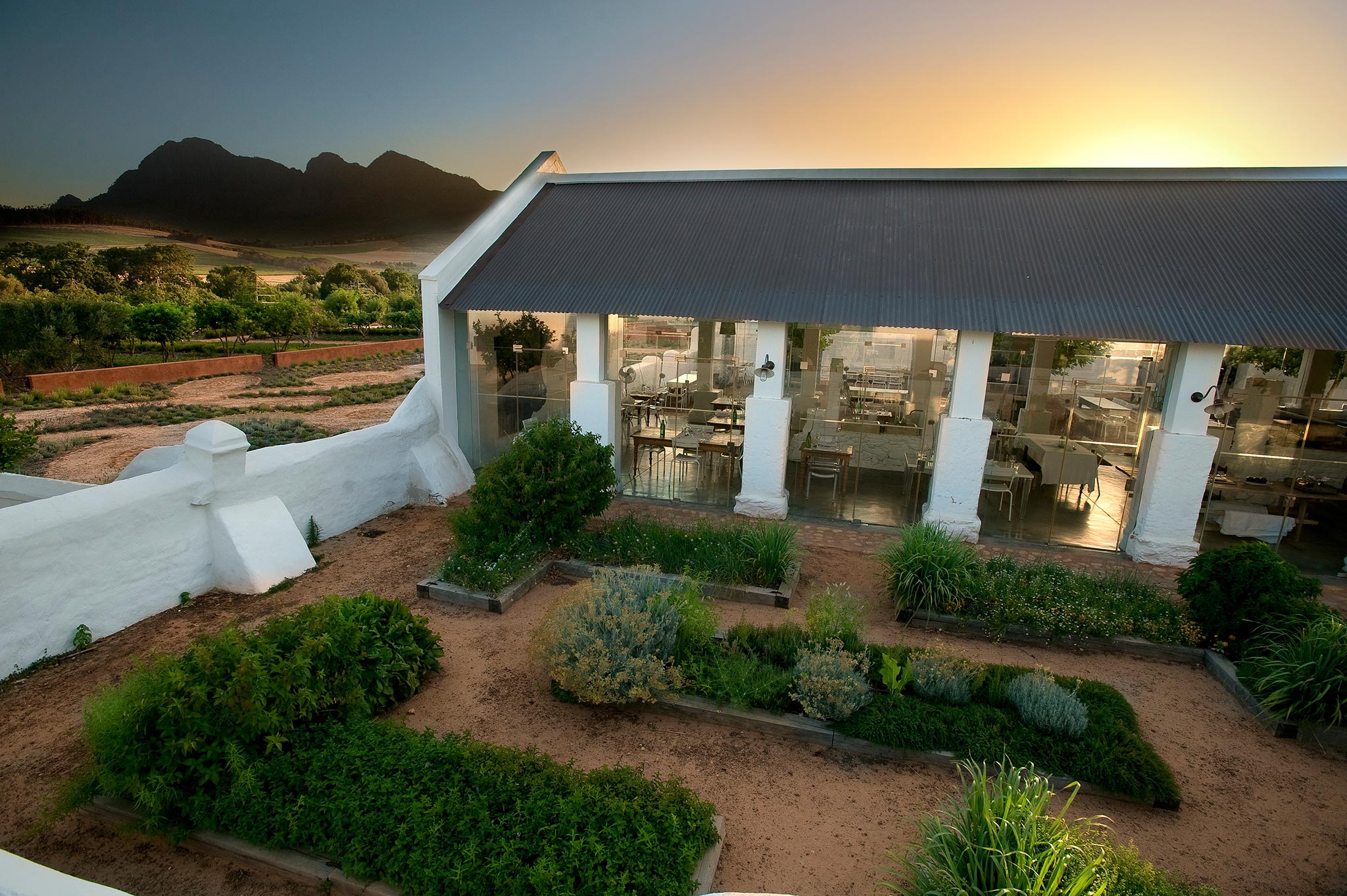 Flourishing gardens, Cape Dutch architecture, vineyards and mountain views. Credit: Babylonstoren.
Bushmanskloof Wilderness and Wellness Retreat, Cederberg
A mere three-hour drive from Cape Town city centre, you'll find yourself in an area that feels like it's in the middle of nowhere. Welcome to the Cederberg!
This area's rugged mountain ranges and stretches of nothingness make it the perfect place to unplug (time to switch that phone on airplane mode!). It's this setting that sets them apart, encouraging guests to venture outdoors to reconnect with nature.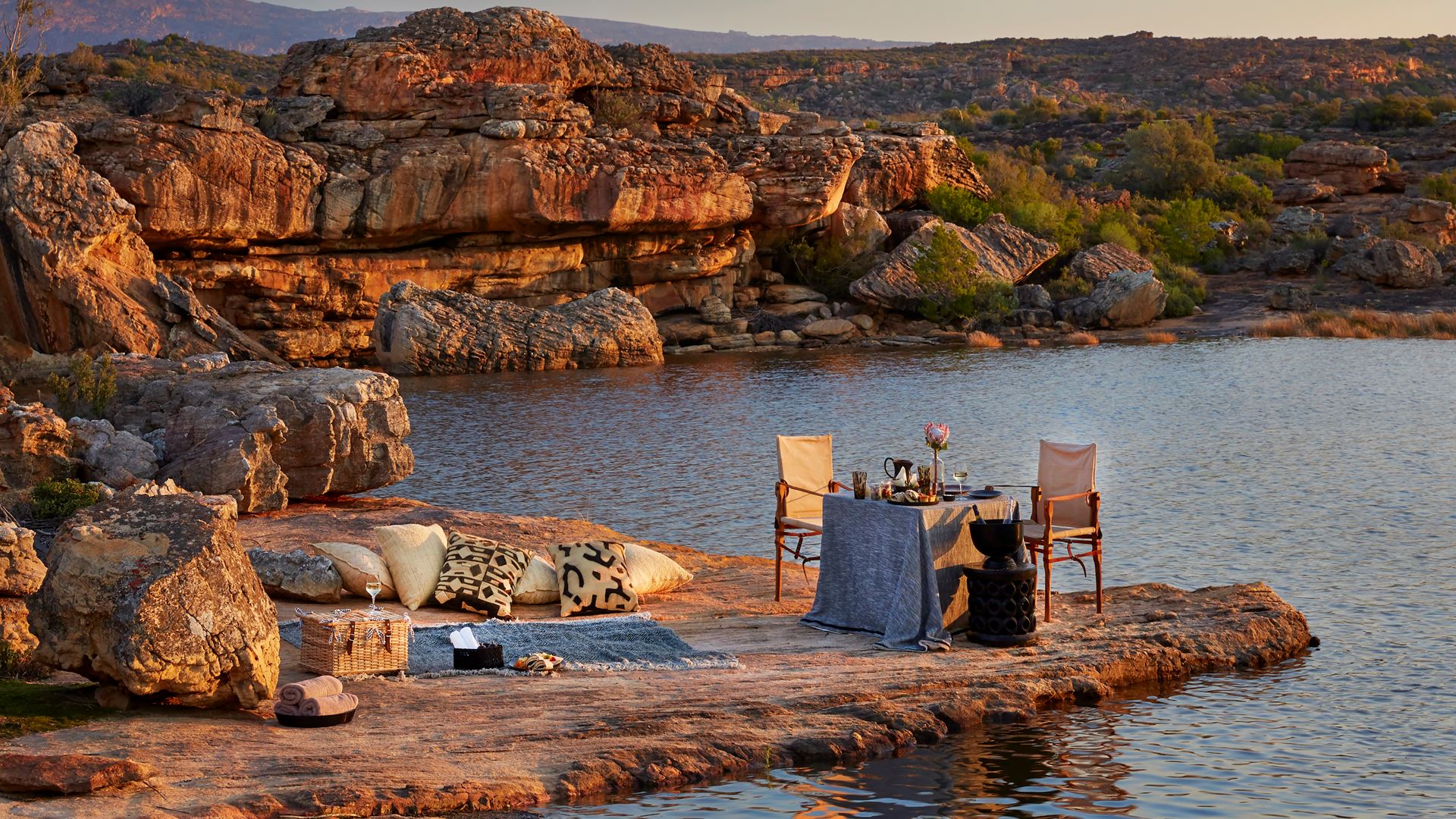 Dining outdoors. Credit: Bushmanskloof.
Bushmanskloof's spa and wellness offerings are inspired by ancient traditions, methods, and locally grown ingredients and recipes passed down by generations.
Activities include daily game drives, exploring the local rock art and heritage, picnics and private dining with a view, and sampling wine at the local vineyards. Or, if you want to indulge your inner artist, there are many creative pursuits on offer. Want to try your hand at painting or photography? This is the best location to do so. Or perhaps you want to page through the classic collection of books in the onsite library? There's nothing but time in this neck of the woods.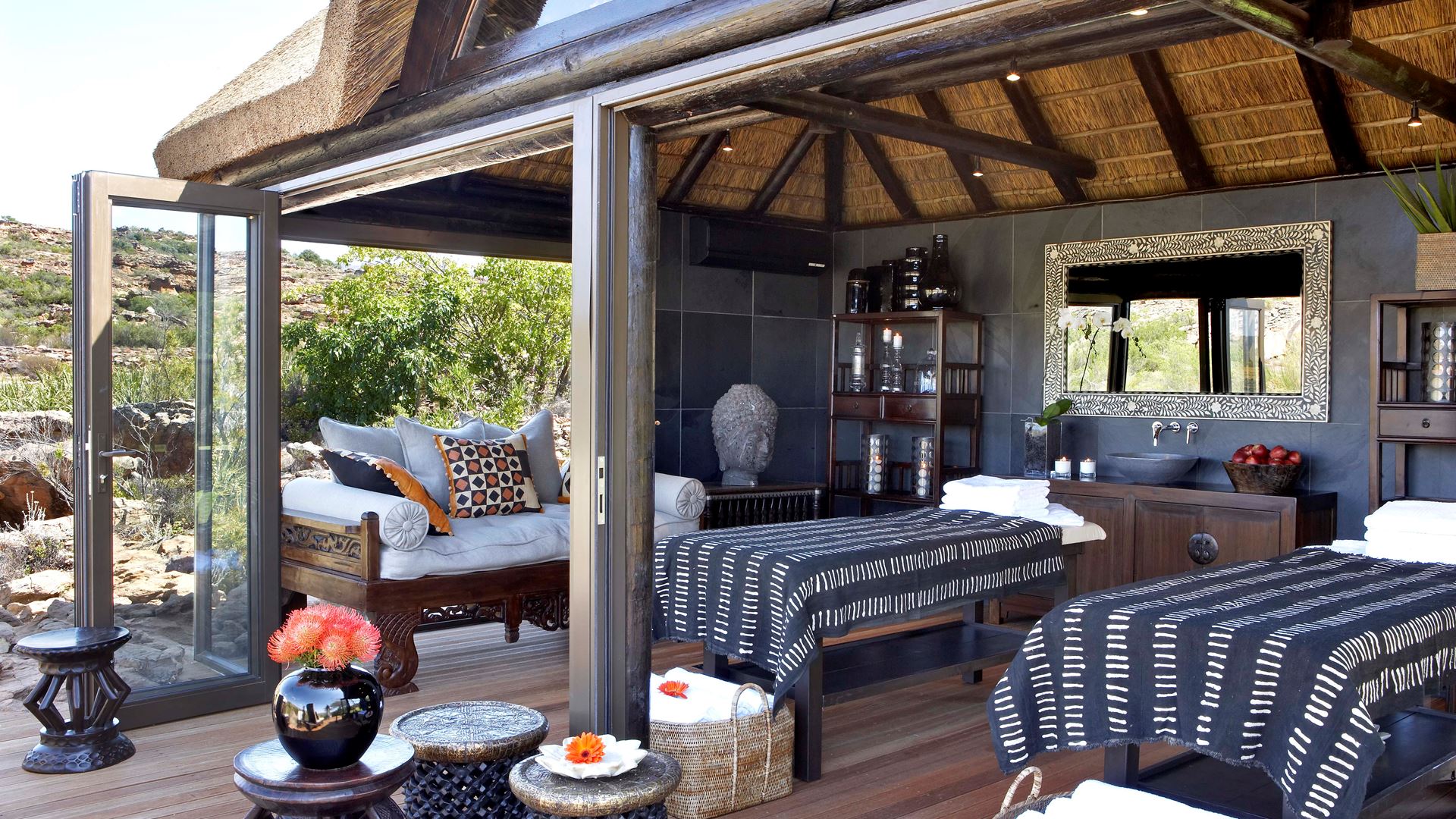 Enjoy an alfresco massage. Credit: Bushmanskloof.
Enjoy alfresco spa treatments in their riverside gazebo, or enjoy the onsite crystal steam room, health bar, tranquillity lounge and fitness centre to complete the experience.
'Mombo' means 'place of plenty', and this is apparent in this wildlife paradise. It's one of the best regions for game viewing and, although it's incredibly peaceful, it's equally as exhilarating.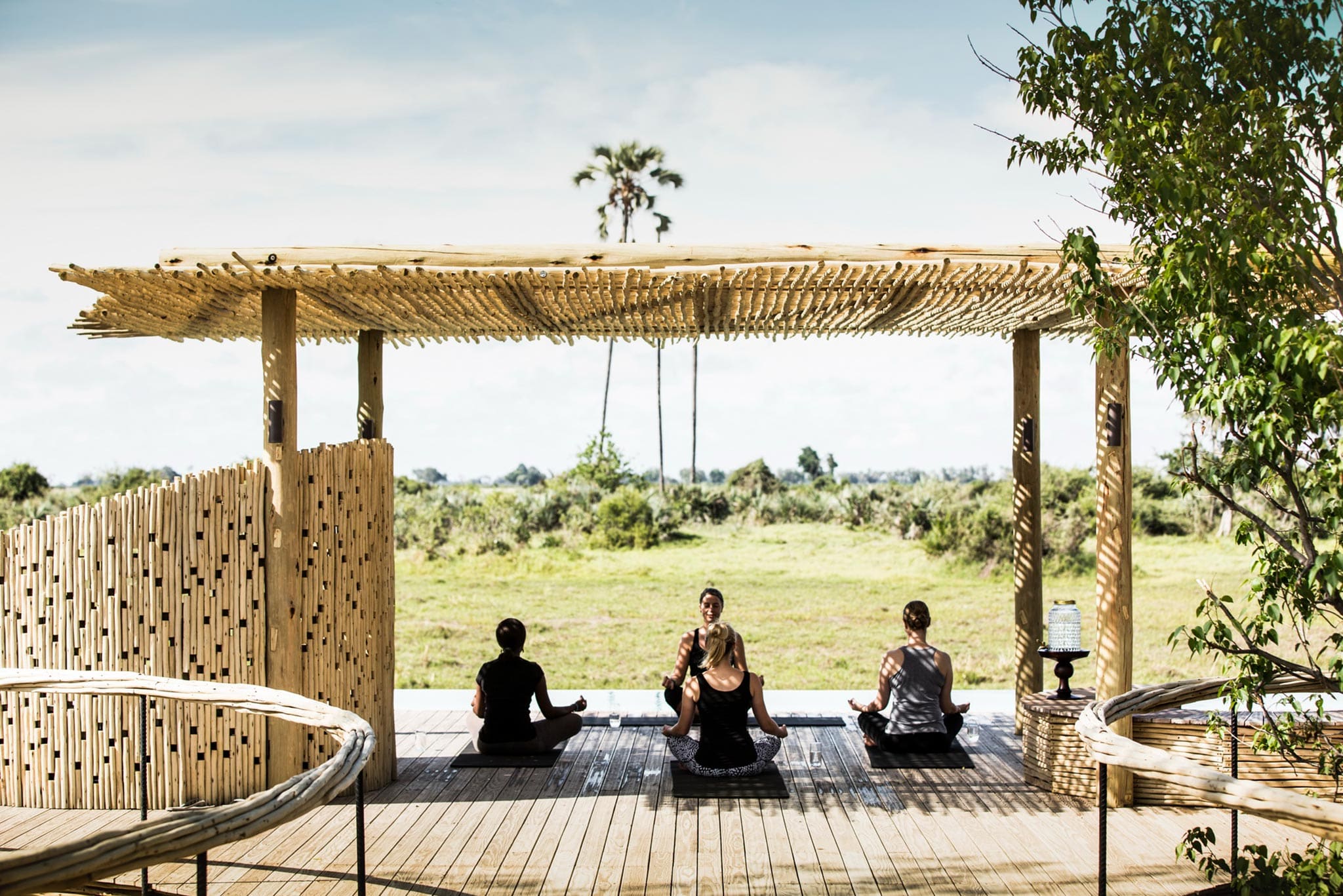 Yoga on the outdoor deck. Credit: Mombo
Start your day with a 'Namaste' with a full-time yoga instructor, clear your head in the 12,5-metre lap pool, sweat it out at the gym, or get pampered like the queen you are at the spa.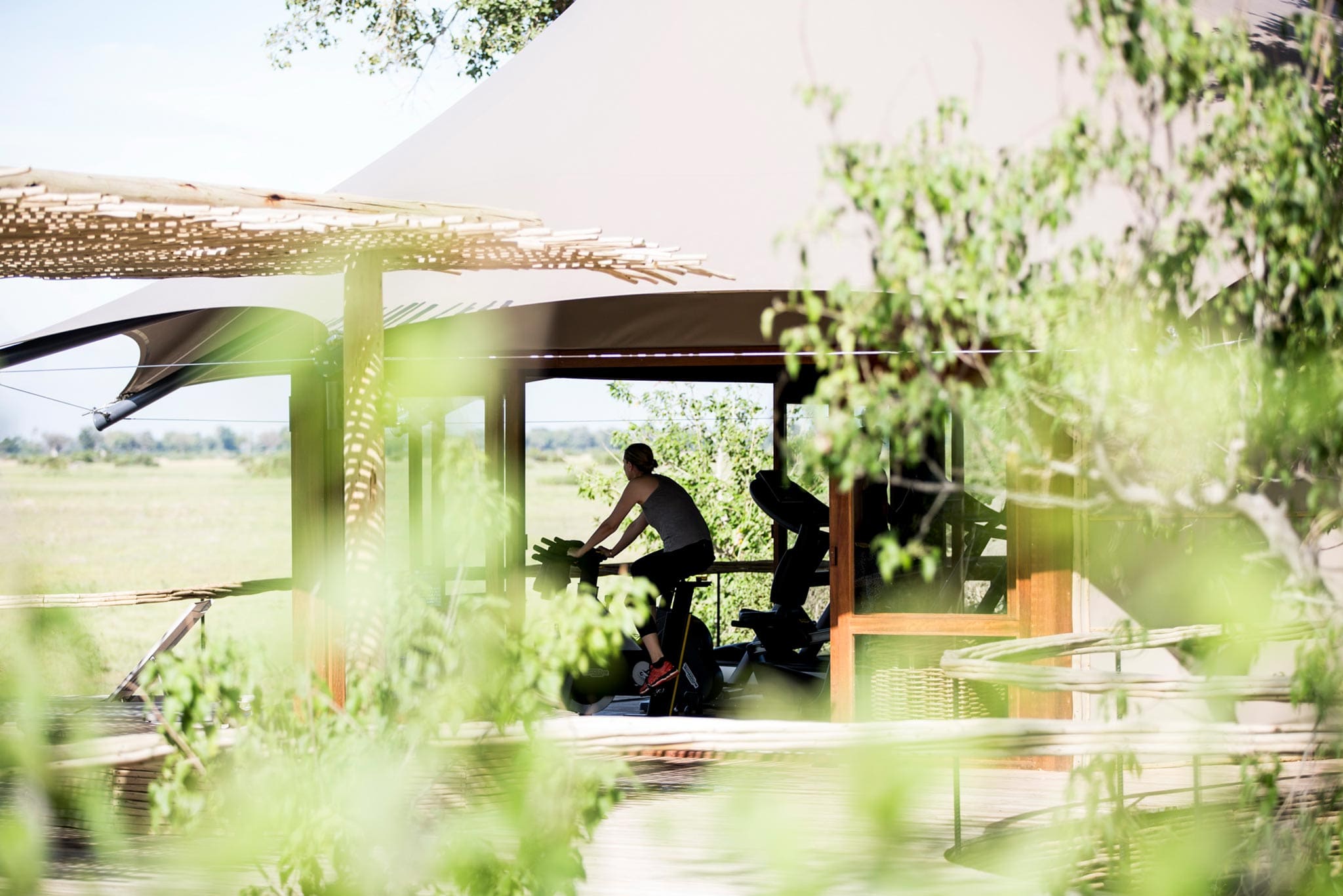 Best view for breaking a sweat. Credit: Mombo
But really, even without any of the above, this location is enough to lower anyone's blood pressure and trigger a smile from the moment you arrive. It's this unmatched seclusion that you won't believe still exists in our overpopulated world, and their commitment to keeping it this way makes them different.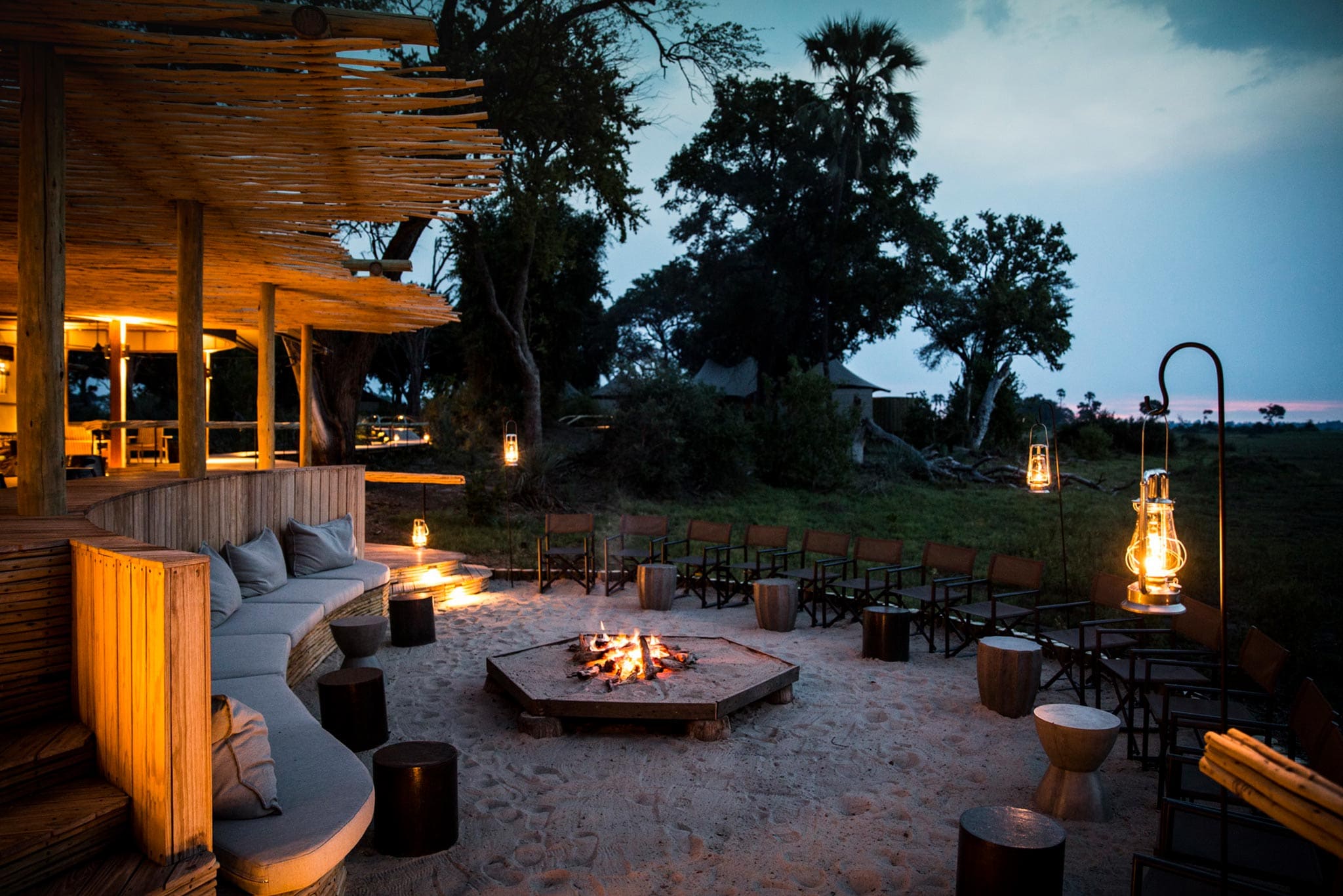 Share stories around the open fire. Credit: Mombo
A highlight at Mombo is the mokoro ride, a traditional means of transport that resembles a dug-out canoe. Glide along the water, into the belly of Africa's wild, and feel time slowing down, your heartbeat following suit.
Chem Chem
Chem Chem believes "it's more than just a safari... it's a lifestyle". And that encapsulates the experience they offer. But of course, that's not to say that the safari is anything less than life-altering. You're in East Africa, the classic safari location that has inspired many writers, poets, and artists.
With so many heart-quickening experiences offered in the lap of peace and luxury, you can do as little or much as you want. And each day can be different depending on how you feel.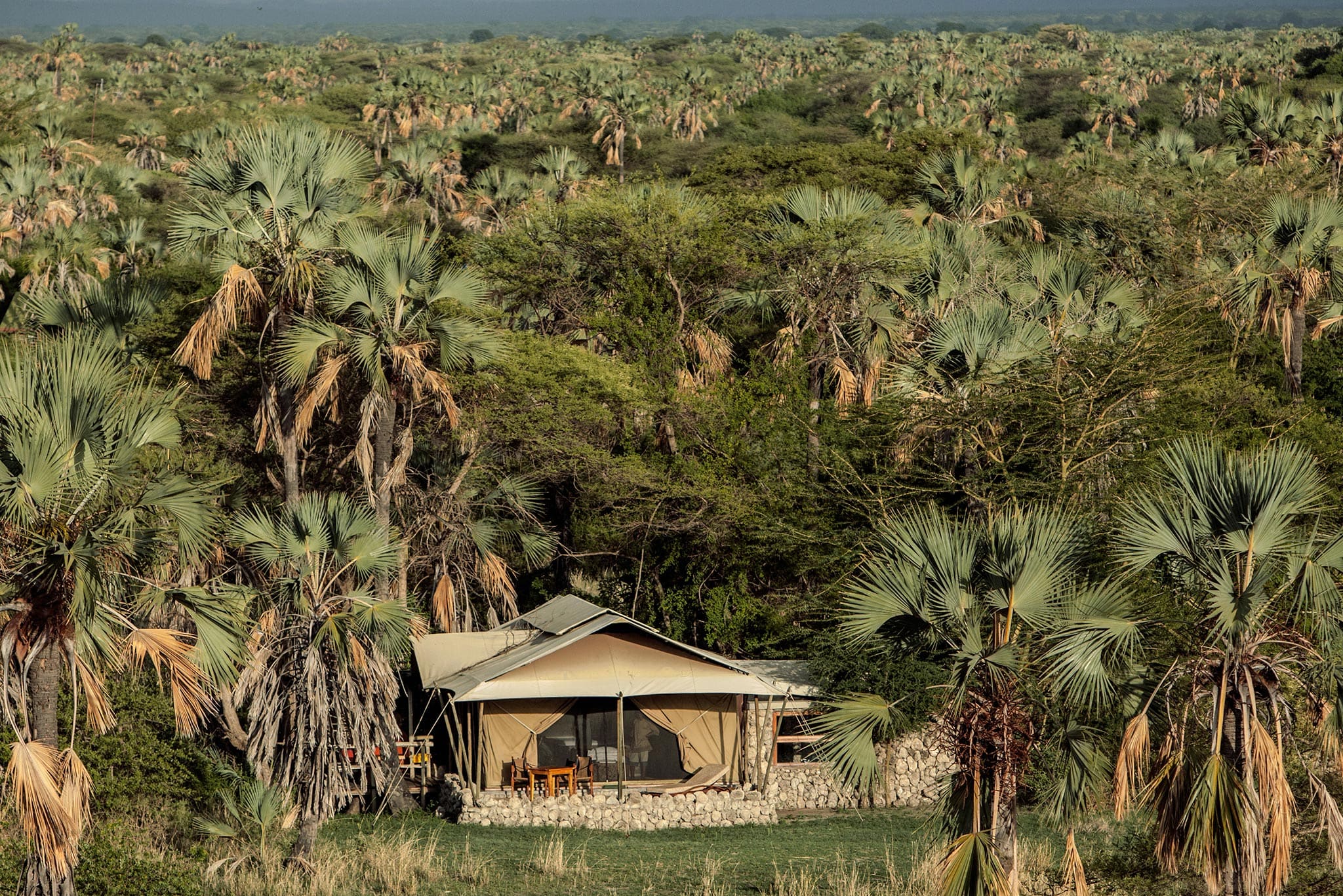 In the middle of the African wild. Credit: Chem Chem
They have a couple of unique experiences that act as a portal into the local Maasai culture, such as running or walking with the Maasai warriors through the bush. There's nothing like taking on the untouched wild on foot to give a renewed perspective on life and the trivial things we allow to stress us out daily in the 'real world'. Shake it all off as you delve deep into the unspoilt landscapes stretching as far as the eye can see.
From game drives, helicopter flips, animal tracking, photographic safaris, night game drives, cultural tours, hot air balloon rides, or cooking over the open flames - the list goes on. And, of course, no wellness retreat is complete without a spa experience that will make you feel like you're floating on a cloud.
Singita Sabora
Singita Sabora prides itself on being "the most bespoke safari under canvas." They believe in pushing the boundaries to be as close to nature as possible, literally and figuratively.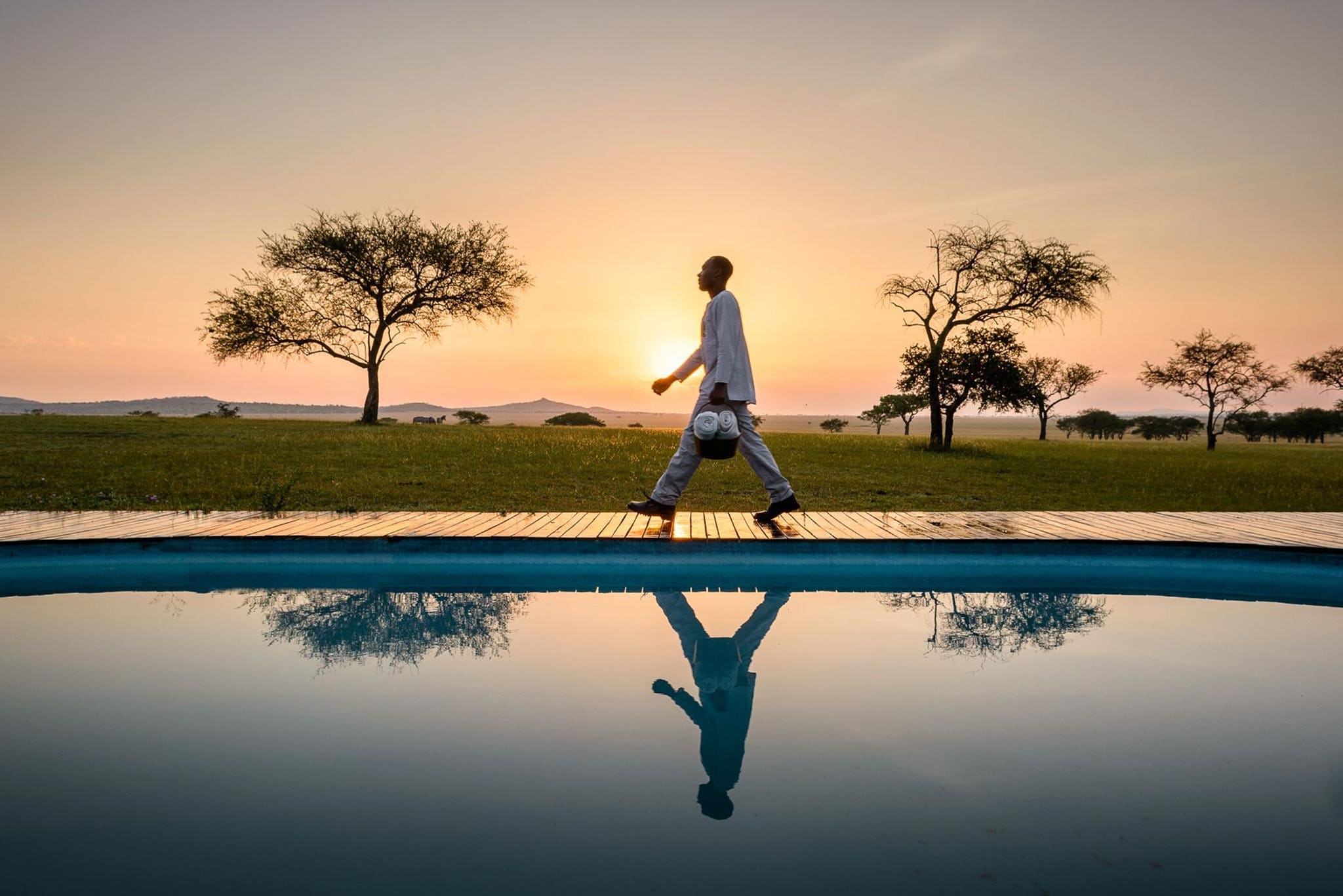 Find balance in this beautiful setting. Credit: Singita Sabora
They focus on finding balance in life, of stepping back in time. Offering a place to rest your head in a romantic chic luxury tented camp, you'll feel at one with the heartbeat of Mother Africa from the moment the sun makes its debut to when it sinks behind the horizon again.
Singita means 'place of miracles', and Singita Sabora certainly has miraculous healing powers in its location, people, and experiences. It's a place to linger a little longer, to slow down and savour the small moments, sights, tastes and smells. It's an indulgence on another level.
It's also located in one of the best locations to see the Great Migration (depending on when you visit, the Great Migration is always on the move! Always check with your fabulous Travel Expert first).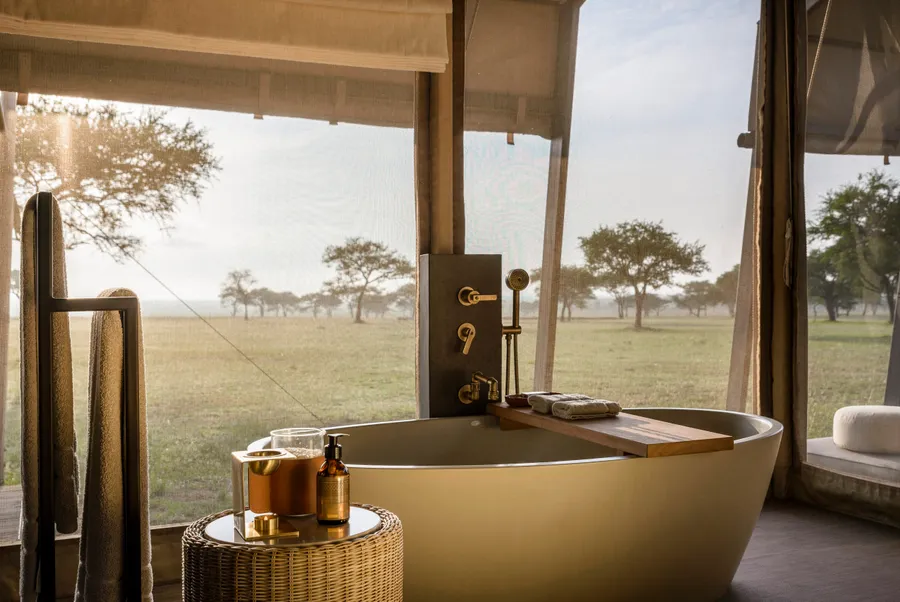 Bath with a view. Credit: Singita Sabora
There is plenty to do, from game drives, community visits, guided safari walks, wine experiences, and wellness treatments. Each Luxury Tent also has an outdoor deck, giving guests a private place to find a quiet moment to meditate or practice yoga outdoors. If you're new to these mindful practices, they go the extra mile to provide you with cards explaining the basics to get started.
Their dining completes the wellness circle, focusing on locally-grown, plant-focused food but packed with flavour to taste just as good as it is for your body!
Angama Mara
Angama Mara means 'suspended in mid-air', and here you'll certainly feel as if you're floating over the East African landscapes. It's this 'floating' location that makes them so popular, raised above the plains for a unique vantage point. You might find yourself staring out at this view, lost in time. It's all in the small moments of being present in a world so wonderful, wild and rich.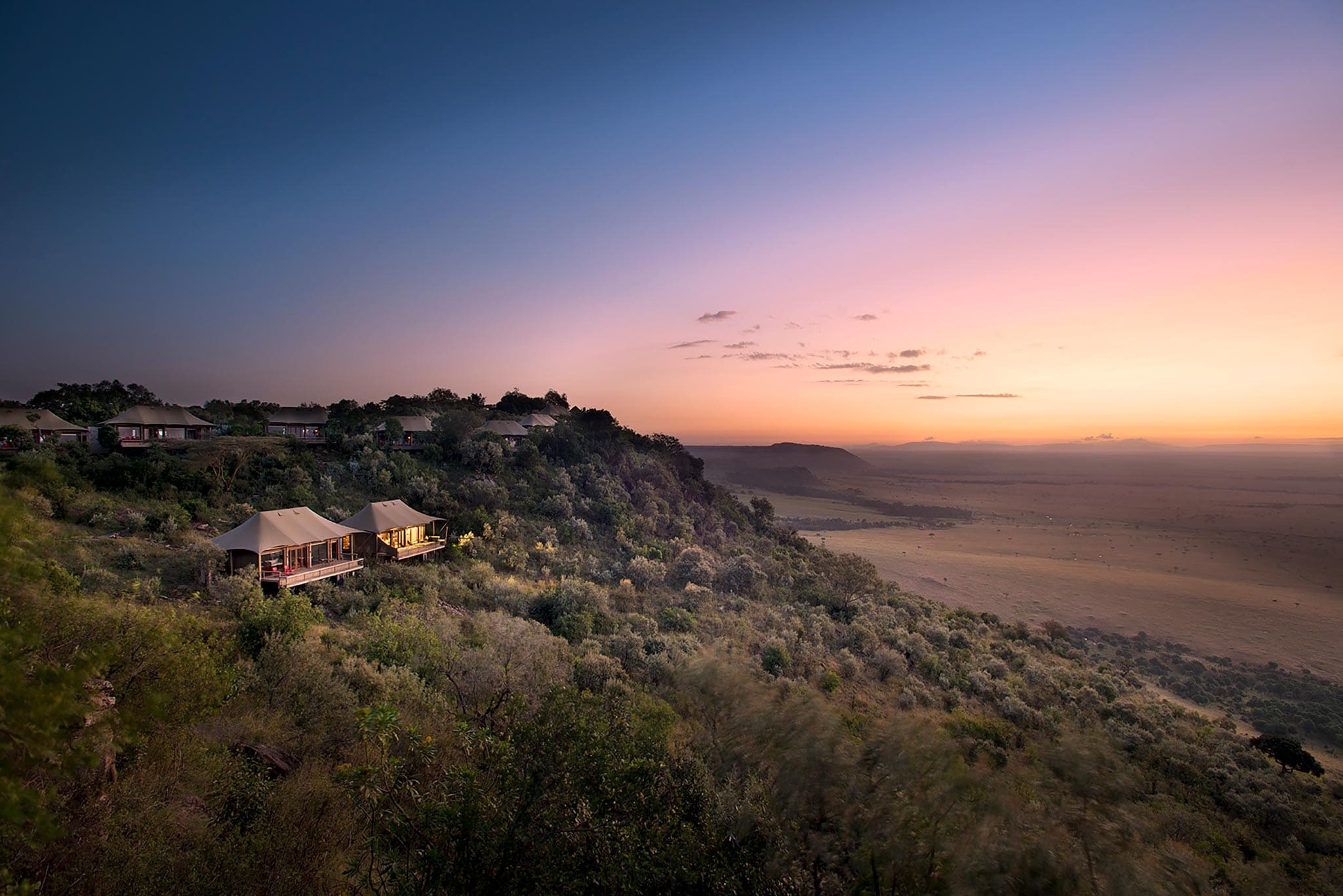 Suspended in mid-air, with the most incredible vantage point of the wild. Credit: Angama Mara
Enjoy game drives to meet Africa's most renowned species to hot air ballooning for a bird's eye view, yoga, watching local Maasai perform for you, taking on the bush on foot, or sipping sundowners on a boulder in the middle of nowhere. It's these moments that move you, reconnect you, and recalibrate you inside out.
One&Only Gorilla's Nest
Answer the call of the wild by venturing into verdant, ancient rainforests to meet the eyes of some of human's closest relatives. The mere memory of gorilla trekking brings a tear to our eyes here at Out2Africa! We can try all we want, but you can never really adequately describe the feeling. How your heart is in your throat, the emotion that it stirs in you.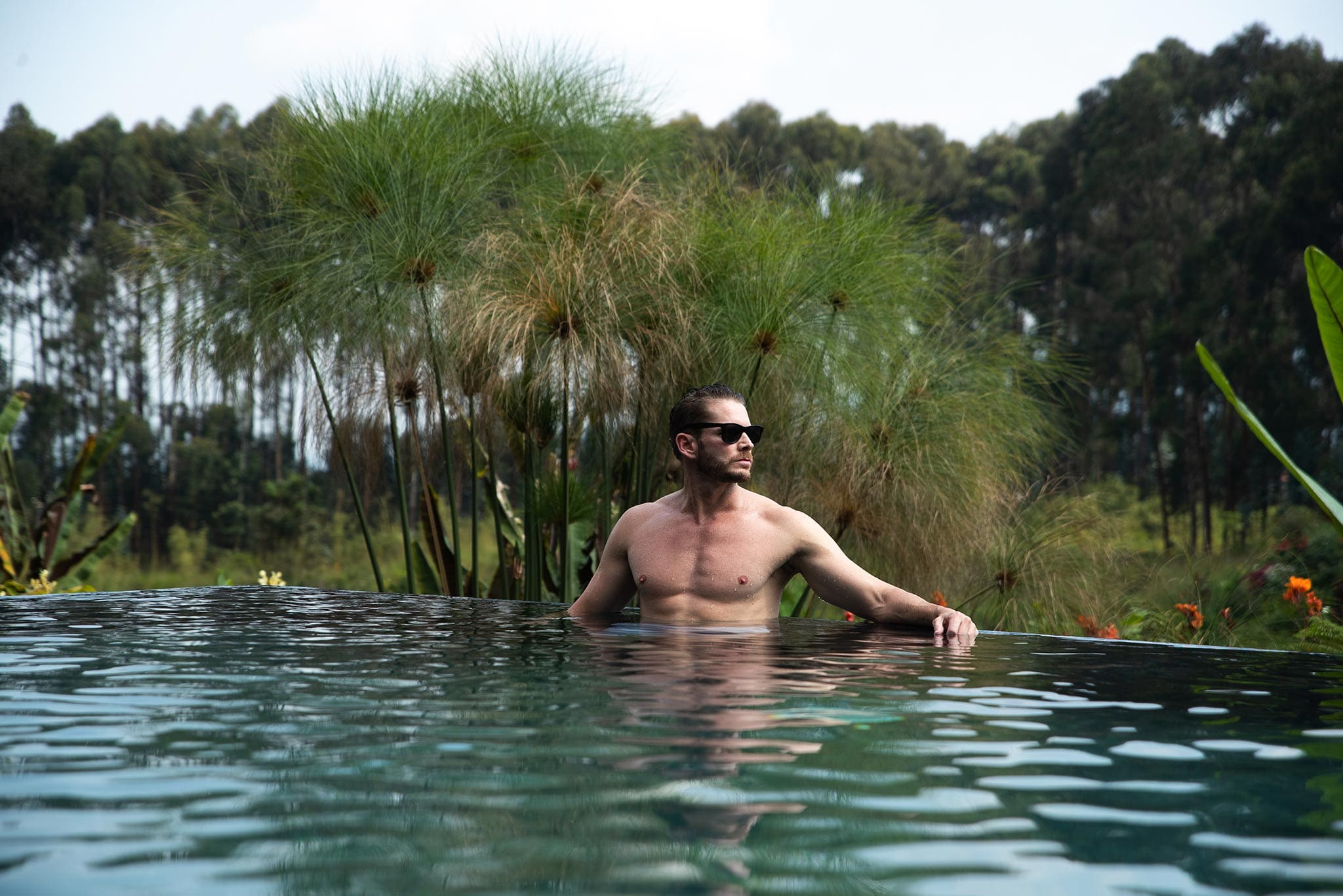 Wellness in the wilderness. Credit: Rhino Africa
And at One&Only Gorilla's Nest, you have the best home base to adventure and unwind all in one. Their entire resort is carefully designed around a wellness approach, including their stand-alone spa that's unique to high-end lodges in Volcanoes National Park. Here you can indulge with anything from massage treatments melting away any tension, coffee body scrubs, gentle facials, and simply soaking up the serenity of the forest sounds.
But it's about more than spa treatments. They also have a full fitness centre, sauna, cold plunge pool, open-air yoga deck, and offer activities such as bike riding, hiking - anything that encourages you to get outdoors. The entire resort is designed to soak up the serenity of the rainforest, so even just kicking back at the lodge is enough to feel the contagious calm of the Rwandan jungle.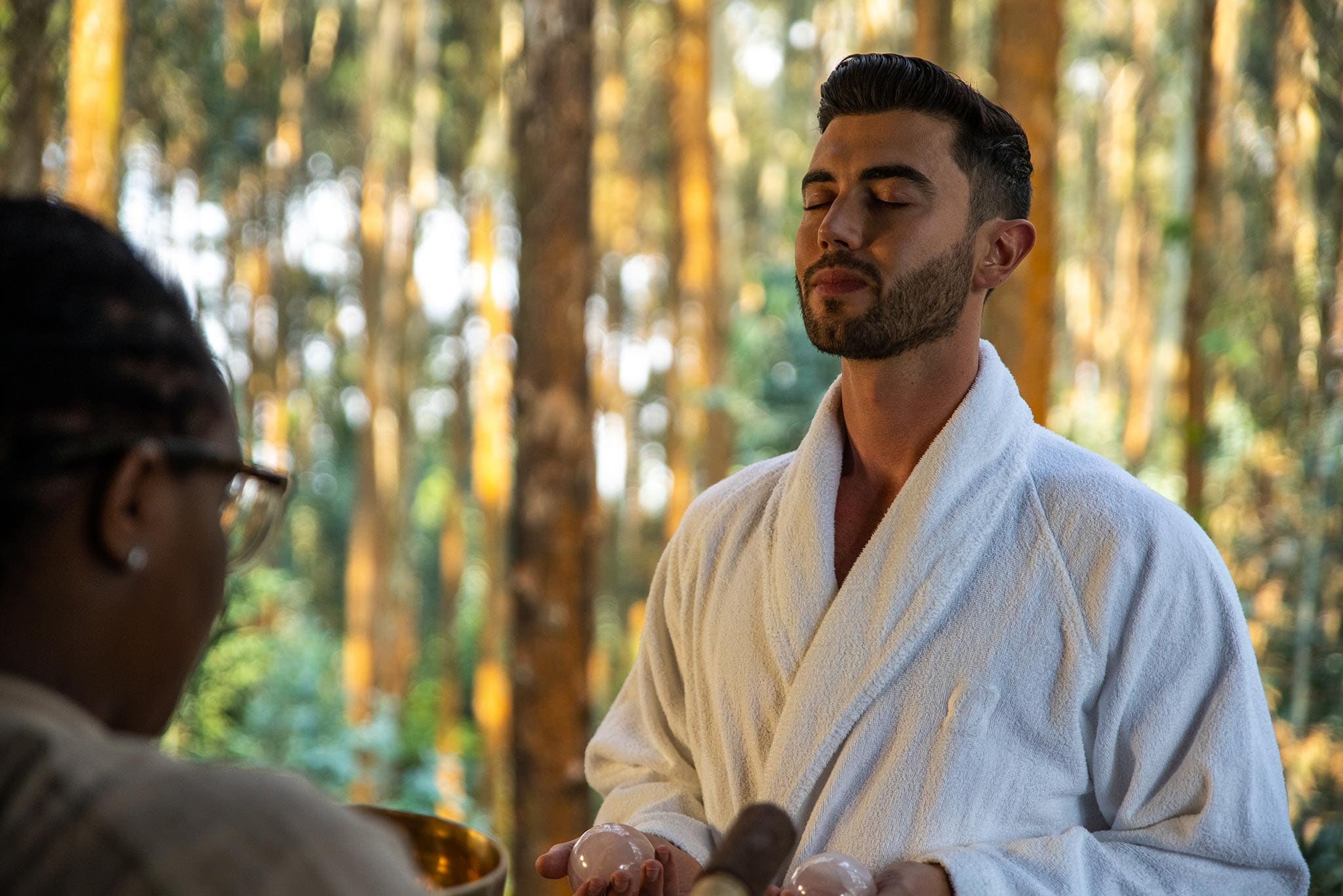 Calmness in the Rwandan wild. Credit: Rhino Africa
Ready for That Well-Deserved Escape?
Wellness exists outside of the four walls of your local spa. It's an operational belief that focuses on the body, mind, and soul. A way to slow down, reconnect to nature, and become more mindful of the here and now.
When choosing a wellness retreat, choose something that will give you the mental, physical, and spiritual enlightenment you so desire. From the food you nourish your body with, the activities you participate in, the setting you find yourself in. It's a journey to holistic wellbeing in the most wondrous place on earth - Africa.
We'll plan your dream gay-friendly wellness retreat for you! All you have to do is say when, where, and we'll do the rest. Contact our fabulous Travel Experts to start planning today!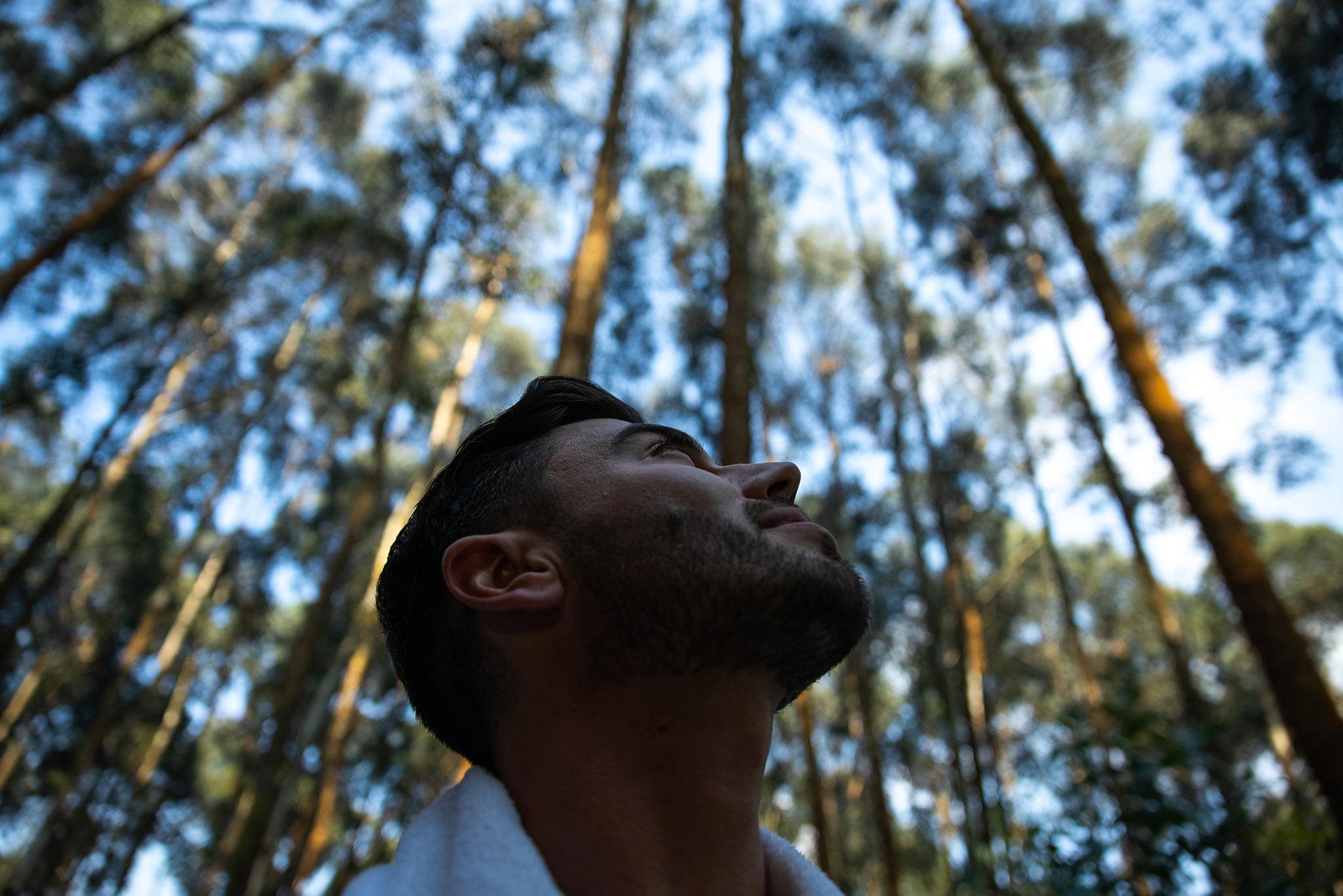 There's so much to see, do, experience, and feel in Africa. Credit: Rhino Africa