Renowned for its flat-topped mountain (one of the New7Wonders of Nature), white sandy beaches, abundant wineries, lively waterfront, and being dubbed as Africa's Gay Capital, it's easy to understand why Cape Town consistently ranks among the top cities in the world. Gay travel to Cape Town encompasses opulent residences, boutique hotels, chic sidewalk cafés, bars, and pulsating nightlife. Here are some of our favourite gay-friendly residing and vibing hot spots...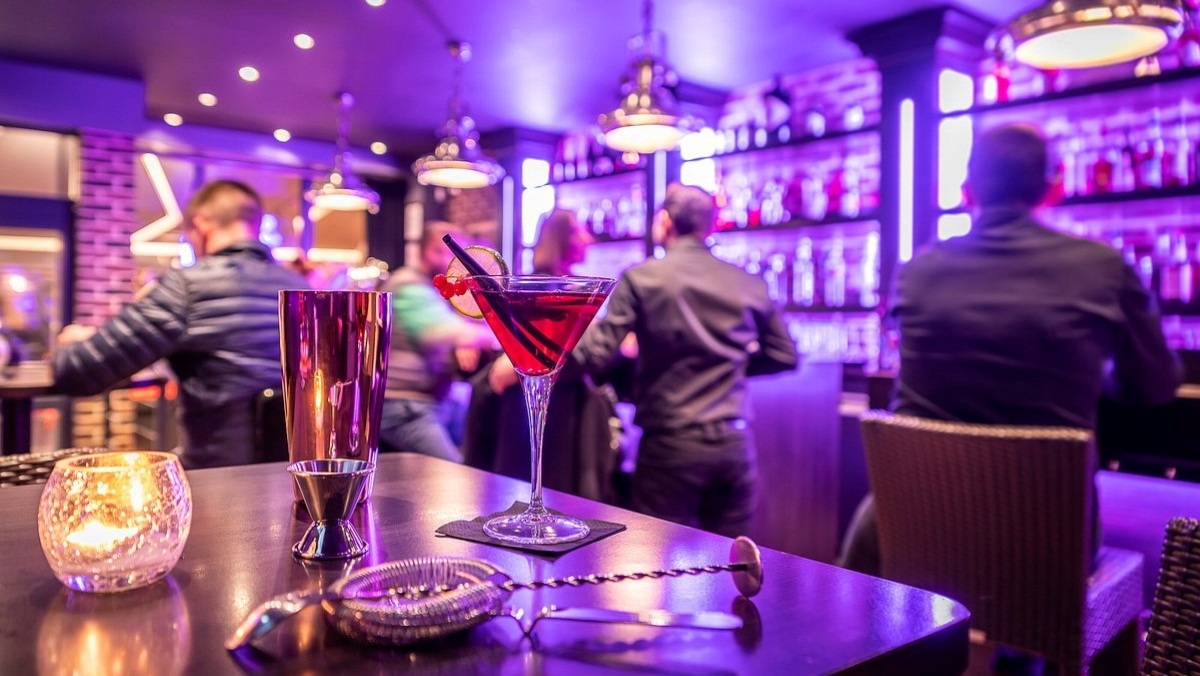 Gay travel to Cape Town top spots, Image Credit: Café Manhattan
Top 5 Hotels for Gay Travel to Cape Town
1. Camissa House
Set on the sultry on the slopes of Table Mountain, Camissa House is an exceptional gay-friendly luxury boutique hotel with some of the most mesmerizing views of Table Mountain, the Atlantic Ocean, and the city.
No detail was overlooked in the creation of this masterpiece. It's a boutique hotel that honours the genuine spirit of Cape Town and the distinctive floral diversity and natural beauty it holds. Camissa House has eight rooms and can accommodate up to 16 people so that you can be sure of a private, intimate affair.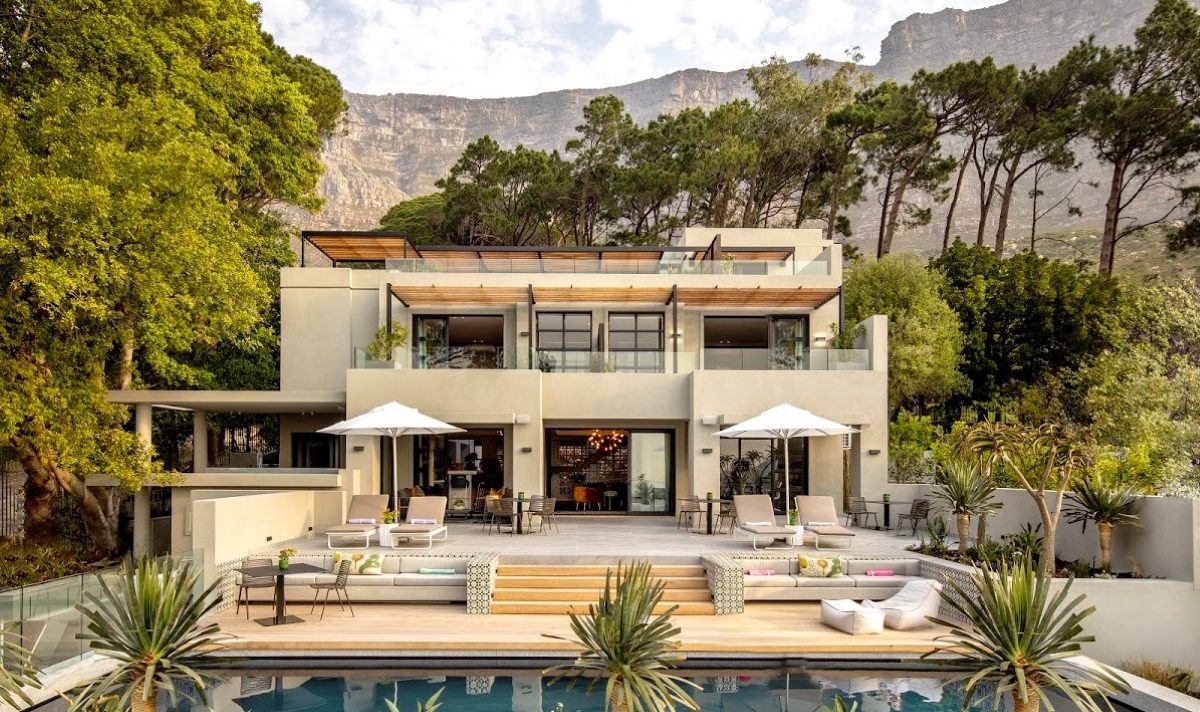 Luxury boutique hotel located on the slopes of Table Mountain, Image Credit: Camissa House
2. Kensington Place
Kensington Place has won numerous accolades, including recognition as one of Condé Nast Traveler's top 10 places to stay in Cape Town and Tatler's top 101 hotels in the world. It's easy to see why this hotel is so popular, given its expansive views of Cape Town, daring contemporary design, and cosy atmosphere.
Gay travel to Cape Town would be incomplete without a view of our famous mountain. On Table Mountain's foothills, Kensington Place has a private pool and lush vegetation. The interior design has a distinctly contemporary vibe with various African elements.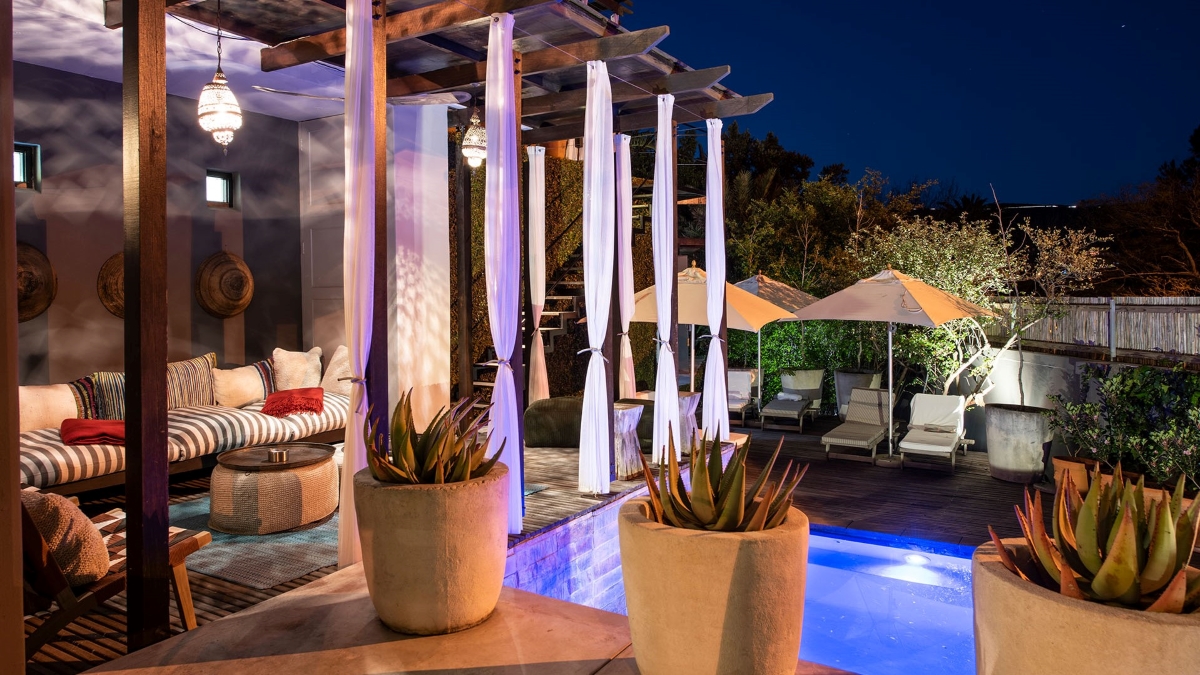 Bold contemporary design and intimate feel, Image Credit: Kensington Place
3. Ellerman House
Ellerman House is a towering structure on Kloof Road in the upscale Bantry Bay neighbourhood of Cape Town. Imagine waking up in the lap of luxury in a space boasting unrivalled views of the Atlantic Ocean and Robben Island. Thanks in part to its private cellar (with over 7,500 wines) and an equally outstanding art collection, this boutique hotel could rival the best in the world.
Ellerman House has many positive qualities, but its location stands out above the rest. It is close to Clifton Beach, only ten minutes from downtown Cape Town and the V&A Waterfront, and only 45 minutes from the Cape Winelands.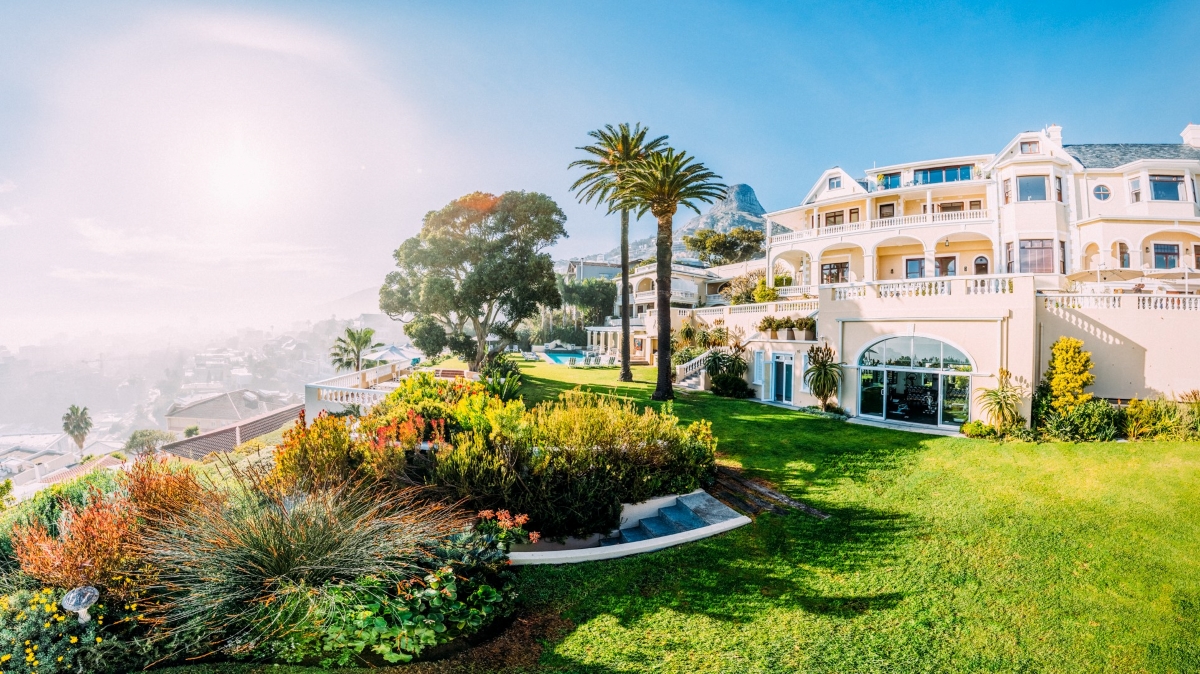 A property with unparalleled views of the Atlantic Ocean, Image Credit: Ellerman House
4. The Silo Hotel
The Silo Hotel, a prestigious member of The Royal Portfolio, soars above the V&A Waterfront and provides breathtaking views of Cape Town. With this hotel housed in the old grain silo complex above the Zeitz Museum of Contemporary Art Africa – a destination that can compete with the Tate Modern and the Museum of Modern Art – gay travel to Cape Town has never been this fabulous.
Given its setting, The Silo is an African art and culture-themed hotel, which is not surprising given its location. The edifice, designed by renowned architect Thomas Heatherwick, is a work of art in and of itself.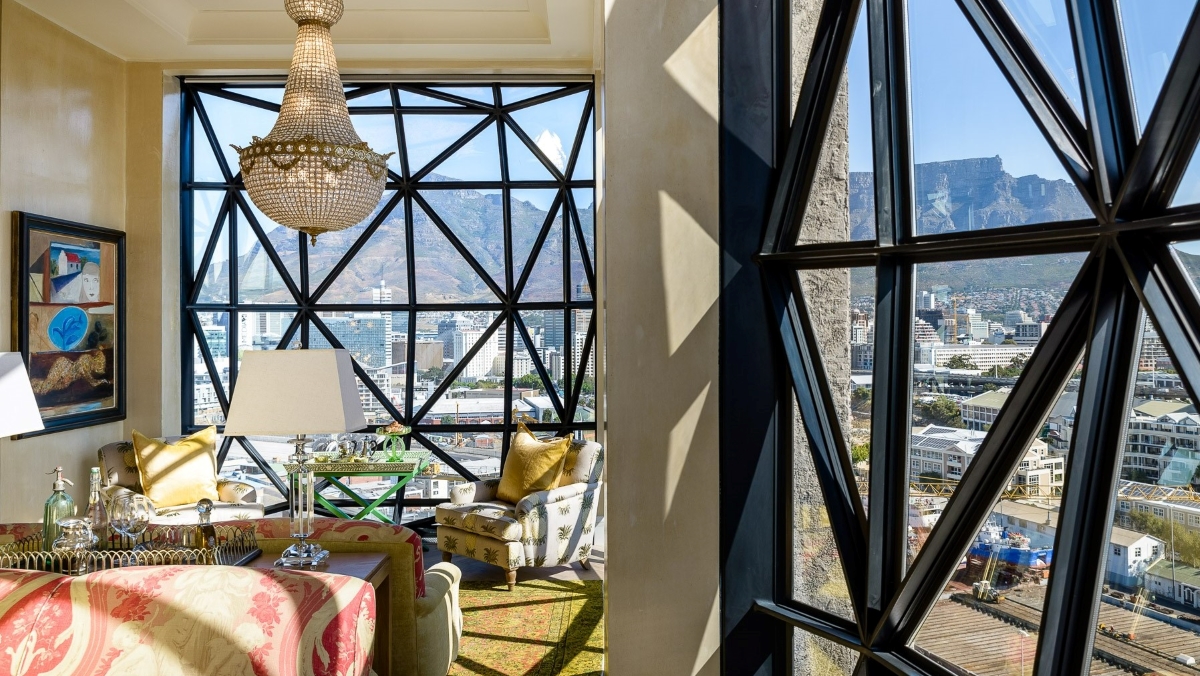 A phenomenal stay in a slice of history, Image Credit: The Silo Hotel
5. Cape Grace
Why Cape Grace is considered one of Cape Town's premier hotels is not a secret. Simply put, this hotel offers everything. It enjoys a prime location on a private dock within the V&A Waterfront and is home to the acclaimed Signal Restaurant, the Bascule Whiskey & Wine Bar.
Enjoy distinctive interior design as well as unhindered views of Table Mountain from the main spaces and select rooms. Unassuming, friendly hospitality skillfully holds all these components together. Each individually designed space is a treasure trove of modern and vintage furnishings, fusing the two to create a chic haven of comfort.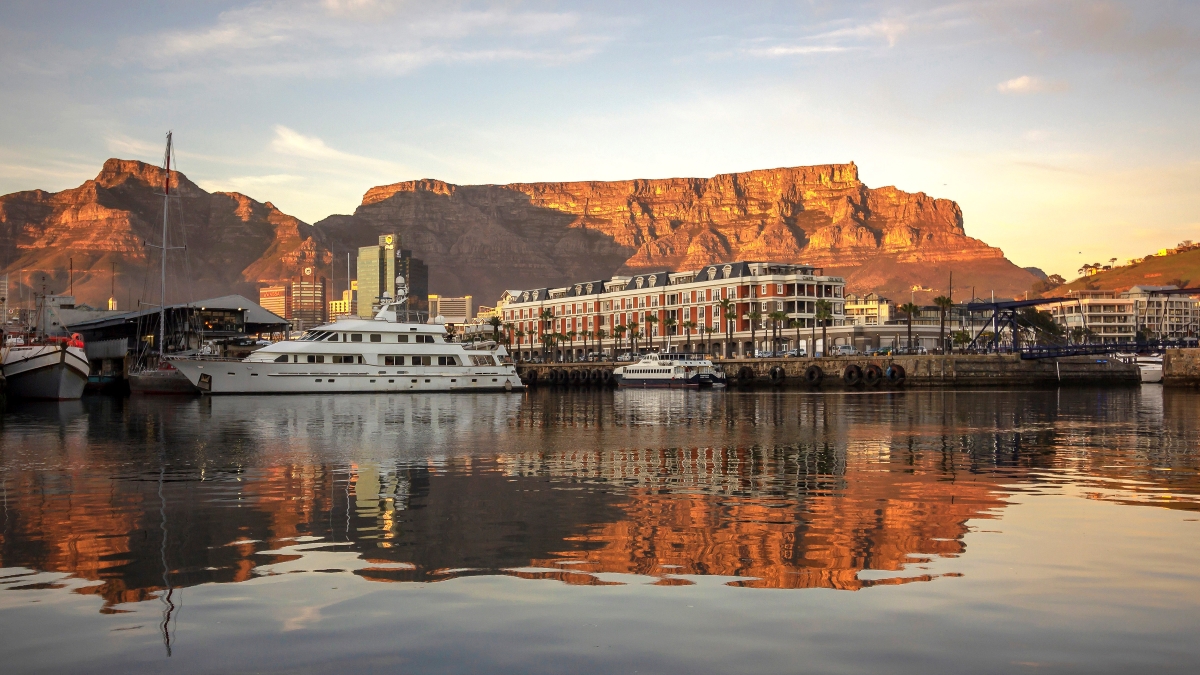 Favourably located on a private quay within the V&A Waterfront, Image Credit: Cape Grace
Top 5 Bars for Gay Travel to Cape Town
1. The Athletic Club & Social
Three storeys make up this elegant venue, each with a unique, eclectic character. It also features a balcony with an absolutely stunning view of Signal Hill in Cape Town. The interior is covered in old sports memorabilia and pays homage to the building's previous owner, a pharmacist and sports enthusiast who ran a speakeasy in the basement.
This three-storey bar offers plenty of cosy corners for people to gather, eat, drink and unwind. It expertly combines a relaxed atmosphere with indulgent design to create unique and cherished memories. Sip sundowners on the balcony, eat dinner by candlelight and then dance the night away in the secret subterranean bar.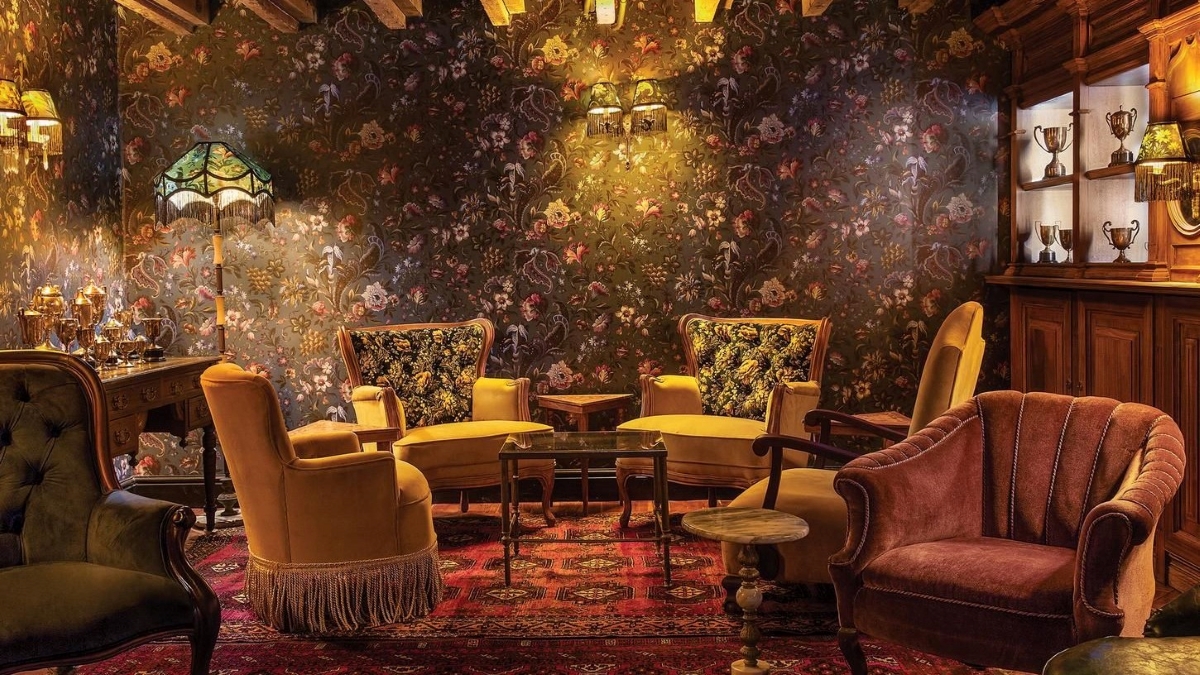 Cosy corners to eat, drink and relax, Image Credit: The Athletic Club & Social
2. Café Manhattan
The gay-owned Café Manhattan is an iconic eating, meeting and chilling spot and has been a mainstay in the De Waterkant town since 1994. Whether your goal is a quick bite to eat, a cheeky afternoon cocktail on the terrace, or a late-night encounter in the bar – the trendy establishment remains a firm favourite with locals and tourists alike.
It is a welcoming venue where anything could happen. An added bonus: on Thursdays and Sundays, Café Manhattan holds live performances and art exhibitions.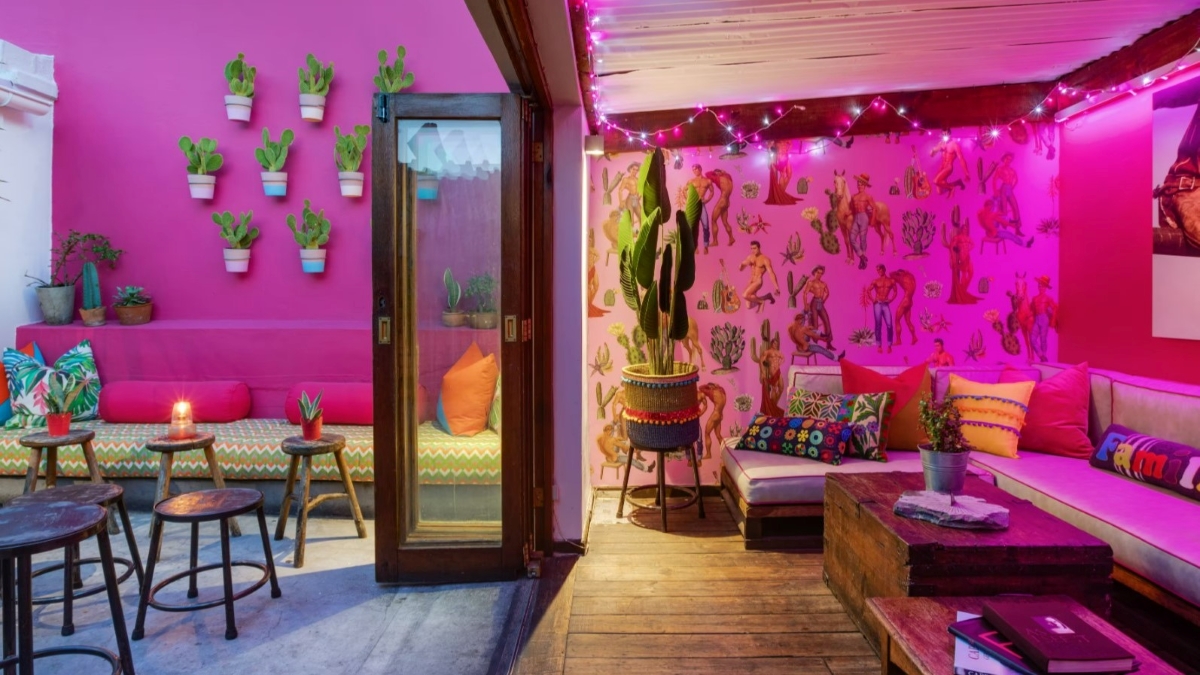 Iconic eating, meeting and chilling spot, Image Credit: Café Manhattan
3. The Gin Bar
"A gin that tastes like the wind through the trees. A gin that tastes like your best friend's laugh. A gin that tastes like the tears of joy running down your face." – The Gin Bar
Four old friends started The Secret Gin Bar in 2014 as a little side endeavour. One of the last authentic speakeasies in the nation, it was only accessible through Honest Chocolate Cafe and was hidden in a charming Mediterranean-style patio, where you needed a password to enter.
It's one of the city's most popular bars. The historical structure was previously a morgue, which is how our humorous cocktail menu of "quack" medical cures for various ailments came to be. However, in addition to serving an avalanche of gin, they also serve beer, wine and a Bubbly Bar that just opened. Whatever you desire – they've got you covered!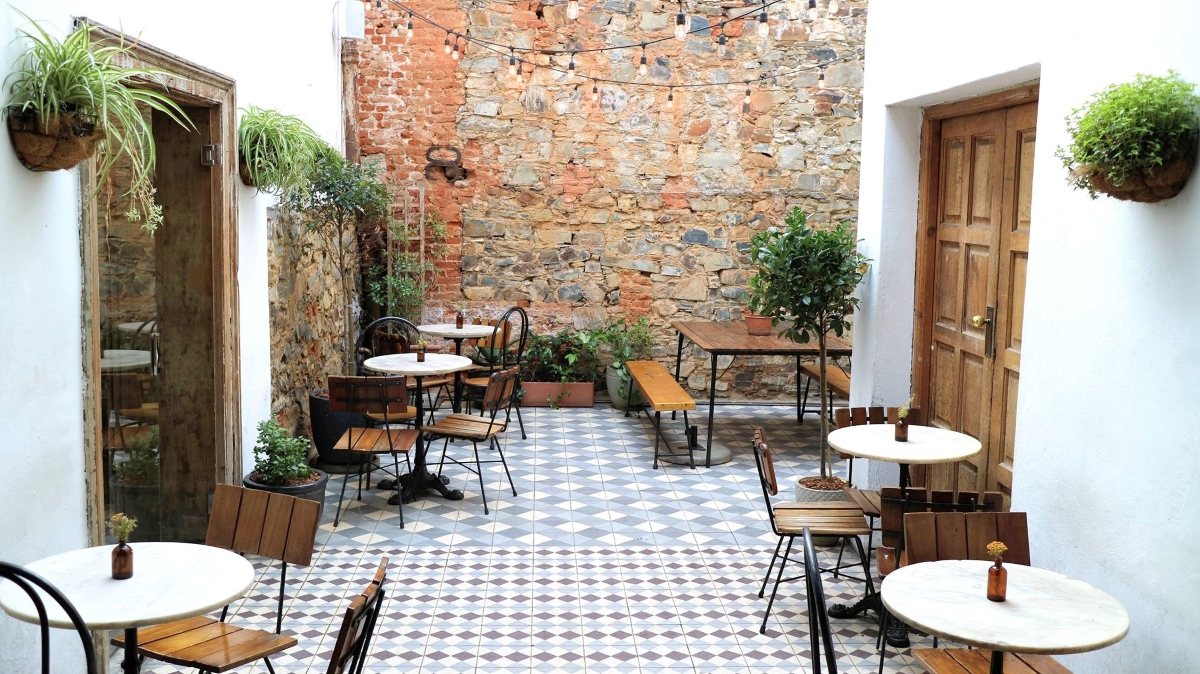 Boasting more gins than you can shake a stick at, Image Credit: The Gin Bar
4. Harry's Bar at Grand Pavilion
Harry's Bar is your very own urban vintage refuge, with a refined ambience and a playful vibe. After one of many drinks, such as the iconic Sassy South Side, which was Al Capone's preferred beverage, the fusion of traditional sophistication and seductive melodies will leave you thirsting for more.
Harry's Bar is the ideal spot for Instagrammable moments. Look forward to a luxuriously casual environment, turquoise fish scale tiles and iconic lights complete with legendary sunset views over the Atlantic Ocean that you'll remember long after your table has been cleared.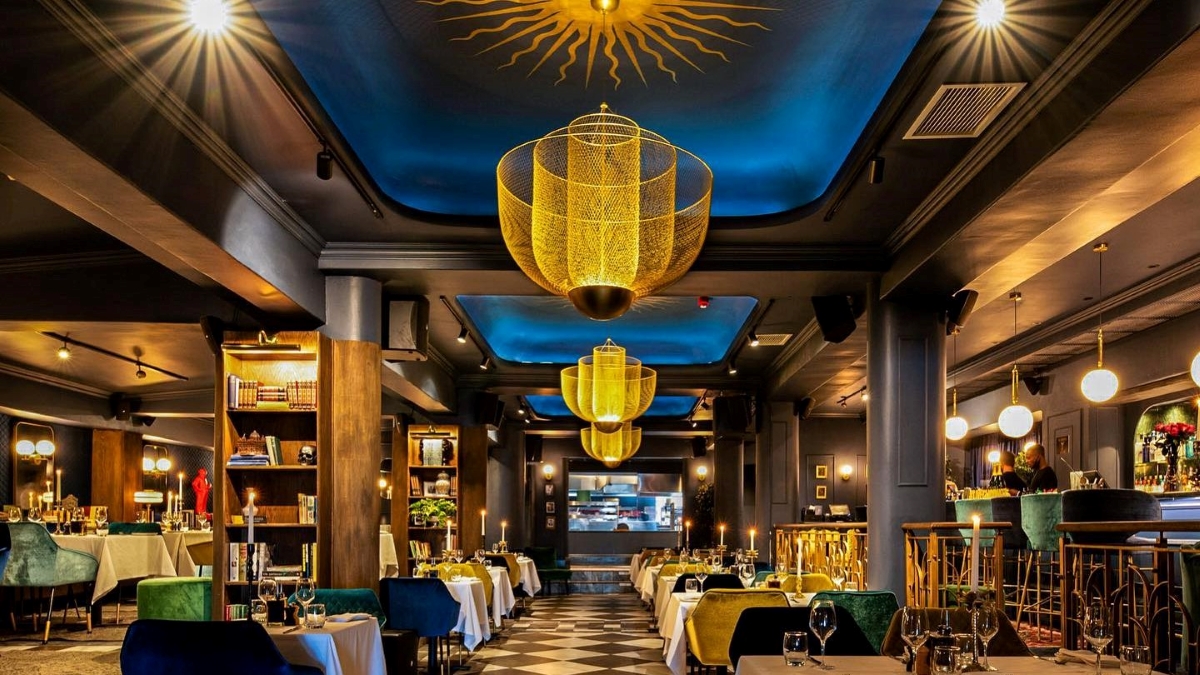 Your very own vintage haven in the city, Image Credit: Harry's Bar at Grand Pavilion
5. Café Caprice
You can experience the pinnacle of Cape Town's cosmopolitan social life at Café Caprice, which mixes artisanal cocktails, a café-style menu, comfortable lounges, and sidewalk seating. Many Capetonians call 37 Victoria Road home, which has been open seven days a week since 1999. It's also a must-visit location for vacationers.
The best place to watch a sunset is Camps Bay Beach, and Café Caprice provides the ideal setting. From Thursday to Sunday, DJs fill the venue with cool house music to set the mood. However, Café Caprice has a lot of other sides to it waiting to be discovered.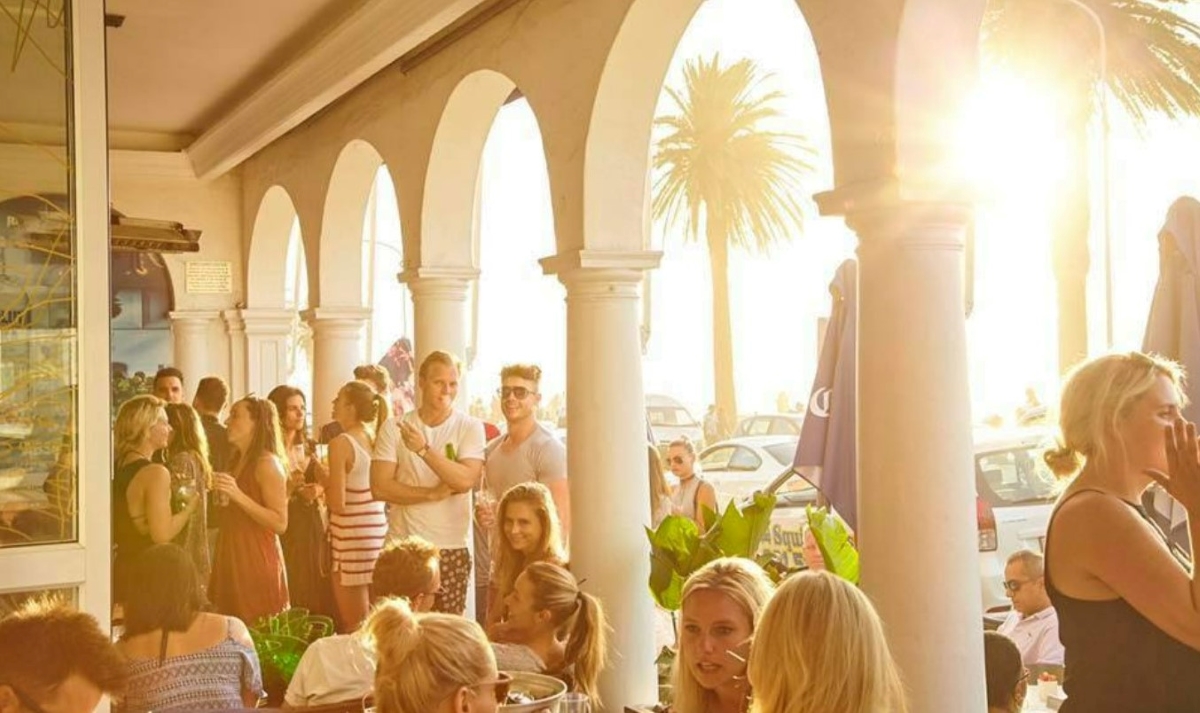 Relaxing lounges and sidewalk seating, Image Credit: Café Caprice
You're Safe in the Mother City
Cape Town is undoubtedly one of the safest bets for gay travel. When visiting Mother City, you may be confident that you will have access to the same rights as straight people. Same-sex marriage is lawful, and discrimination based on sexual orientation is illegal. Due to the abundance of LGBTQ+ venues and events on the calendar, Cape Town is teeming with gay locals and visitors looking for a good time.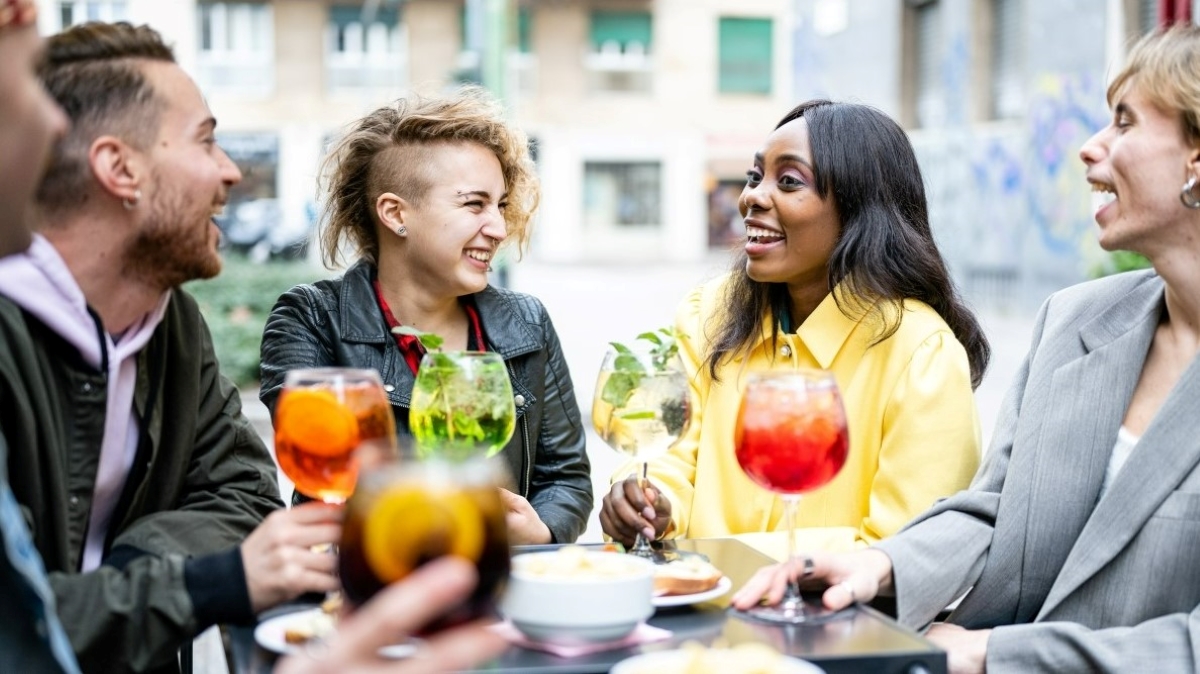 Have a good time in gay-friendly Cape Town
Gay Travel to Cape Town
Cape Town is consistently ranked the best city in Africa and one of the world's favourites. It's not surprising that it's the gay capital of Africa with a bustling gay community, gay-only businesses, and plenty of pleasure around. So what are you waiting for? Contact our LGBTQ+ Travel Experts and start planning your trip of a lifetime to the Rainbow Nation.