In celebration of Pride Month, we asked our diverse team of Out2Africa Africa Experts what LGBTQ+ travel tips they can share from their first-hand experience of travelling through our beautiful continent. So, honey, let's spill the tea on what you need to know before you bring your fabulous self to our home soil…And who better to hear it from than your fellow members of the LGBTQ+ community!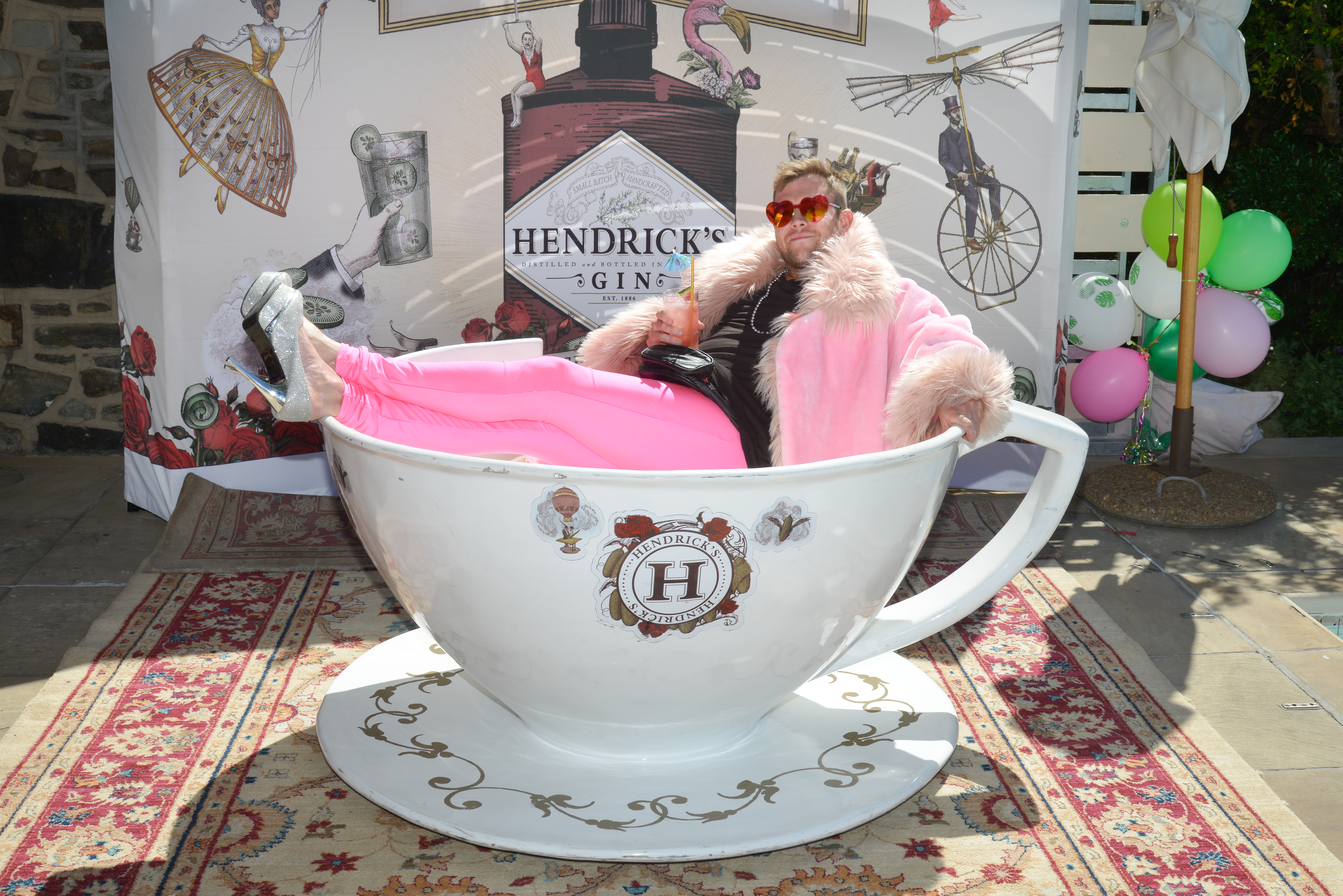 Let's spill the tea on the best LGBTQ+ Travel Tips
Hey, Good Lookin', Africa's Calling!
We have so many guests with stars in their eyes who've been fantasising wildly about leaving on a jet plane to see Africa's majesty with their own eyes. However, often the underlying fear of whether it's really safe to visit as an LGBTQ+ traveller makes them hesitant. It's sad that this is the case!
So, we asked our very own Out2Africa staff who live here what they wished all the fab folk across the globe would know about travelling to our Africa…
What's the Most Gay-Friendly Country in Africa?
Out2Africa's HQ is located in the most gay-friendly country of all, South Africa! It made history after being the very first country in the world to outlaw discrimination based on sexual orientation. Plus, it was fifth globally to legalise gay marriage. Our Rainbow Nation is rich in so many different cultures and has a huge LGBTQ+ community, so you'll feel right at home!
And then there's Cape Town. Even if you prefer to err on the side of caution, this city should be a no-brainer.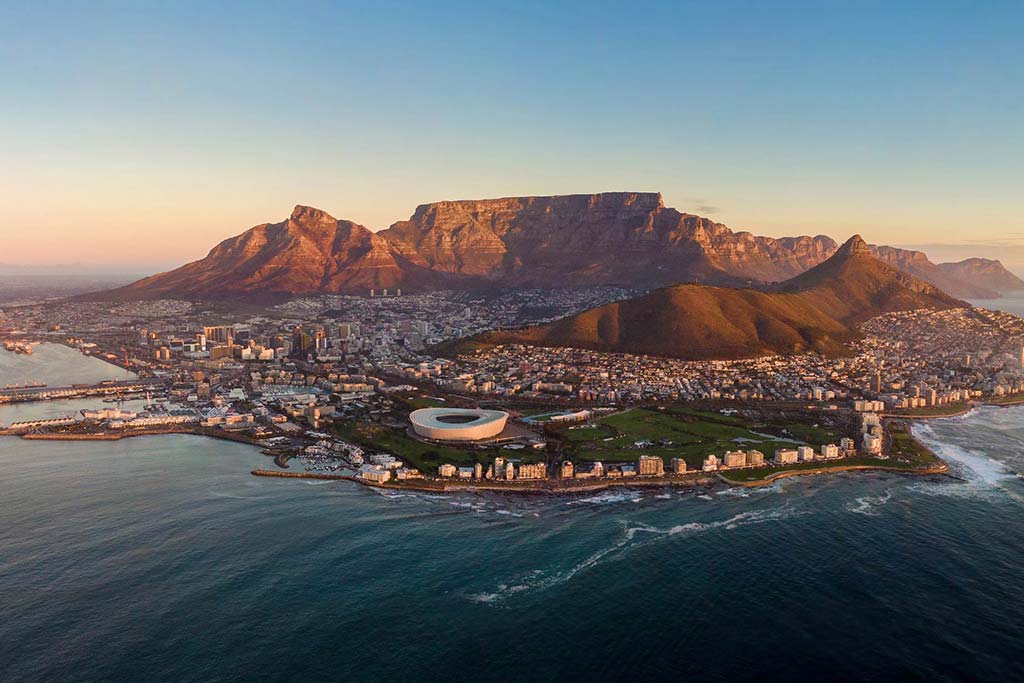 Cape Town is one of the most gay-friendly cities in the world
"Cape Town is the most beautiful and accepting city, and as a member of the LGBTQ+ community, I'm proud to call it my home," says our Africa Expert Marlin. It's no wonder that our Mother City is famed for being Africa's gay capital!
And if you visit this gay-friendly home city, you should ensure you experience only the best! Imagine having a local's expertise to guide you, who knows precisely who's who and what's what.
"At Out2Africa, we're a library of information when it comes to gay travel. We've visited these destinations and are well-informed. This in itself should give LGBTQ+ travellers the assurance that, yes, you can come to Africa, and it is safe! It might still be underrepresented, which is why it's so important for us to show more people that it's possible. So, come to Africa, you shouldn't be fearful. We'll tell you everything you need to know and guide you to ensure it's safe and nothing bad will happen," says Marlin.
"As a luxury LGBTQ+ brand, you'll be in good hands with Out2Africa – from start to finish." – Marlin.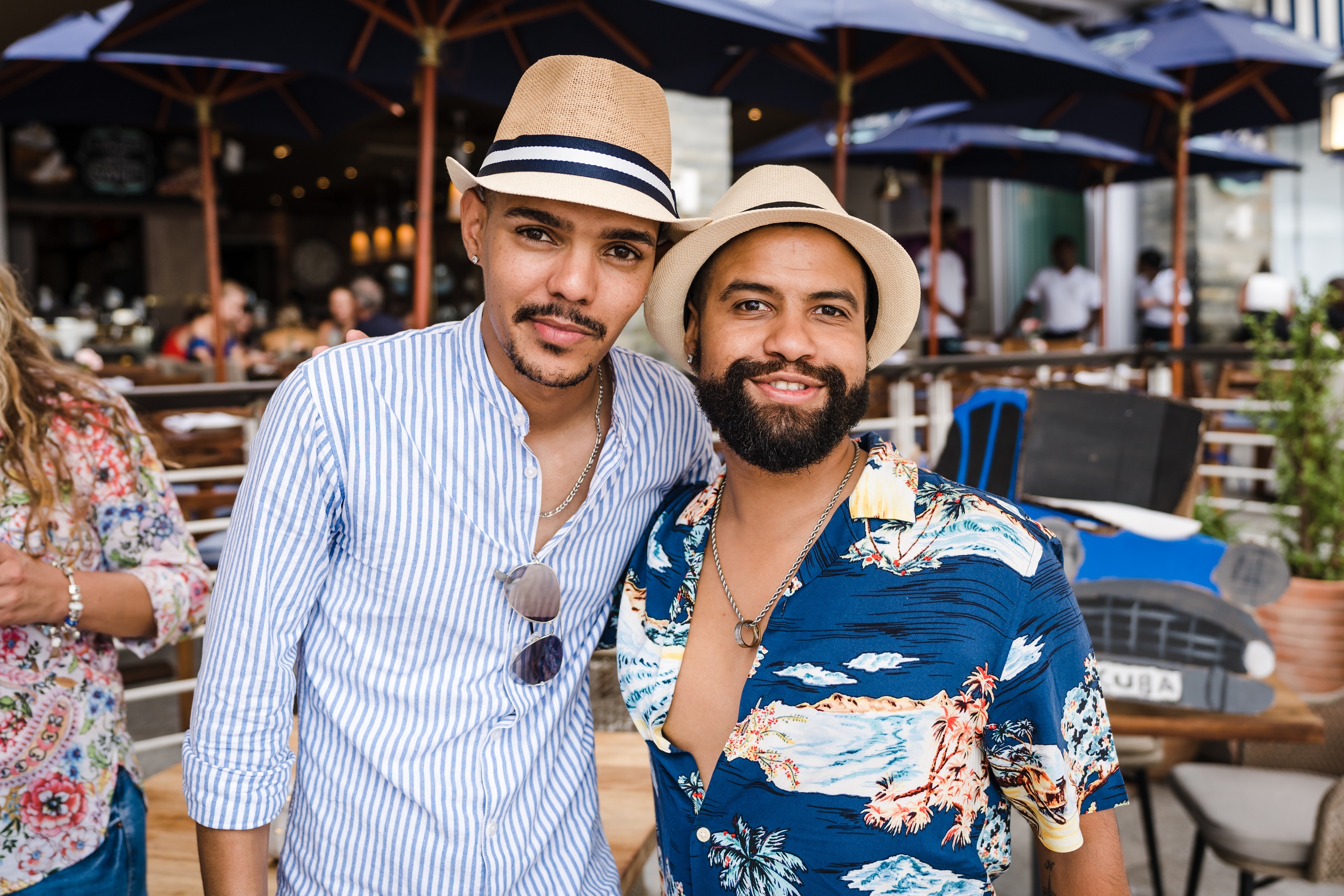 Africa Experts Waathiq (left) and Marlin (right) love a good party in Cape Town
But What About Countries Where Being Gay is Illegal?
But, okay, seriously? Is it really easy to travel through Africa if you're part of the LGBTQ+ community? Let's hear what Luke has to say (and let's just tell you, he's travelled a LOT!)
"The reality is that you can travel to Africa easily. We bring so many LGBTQ+ travellers to our continent every year. It's a misconception that it's a difficult place to travel to. However, travelling with a brand that understands you as an LGBTQ+ person is key. And just by common sense, it makes sense to be guided by someone like Out2Africa who specialises in this," Luke explains.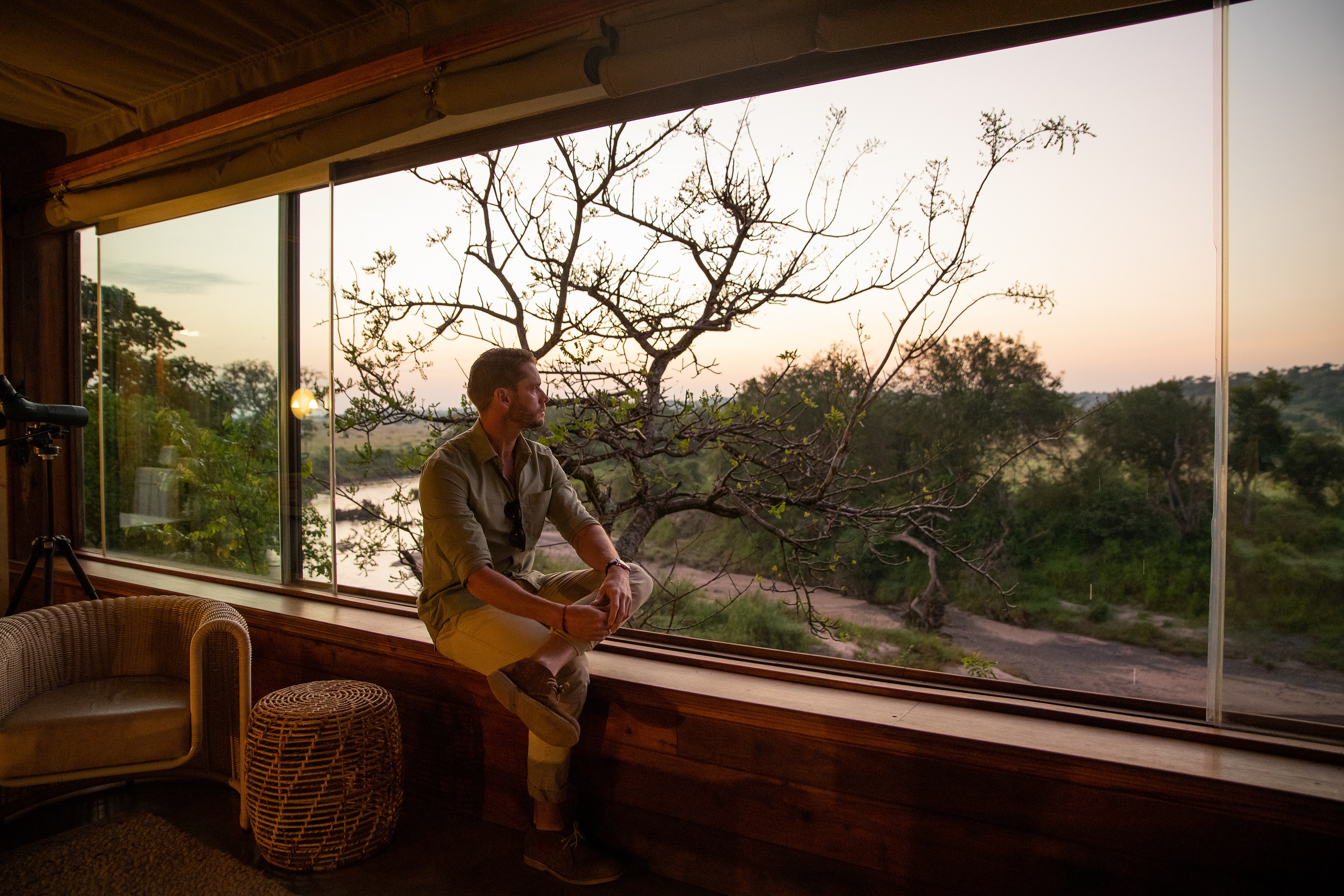 Let's give you a front-row seat to the wonders of Africa
How Do I Know Which Lodges or Hotels Are Gay-Friendly?
Even though it's important that you're aware of certain nuances that come with African travel, tourist areas are often safe zones.
"Our guests' safety is always our top priority. We know where you can go where you'll be absolutely fine. Some tourist hotspots are generally open to guests of any kind and don't apply the same principles as the destination they're found in. Plus, when you stay at our recommended hotels, the lodges and people are very accommodating to who you are and would love you as an individual. As a traveller, it doesn't matter that the broader context for individuals from the country is legally defined in certain ways," says Luke.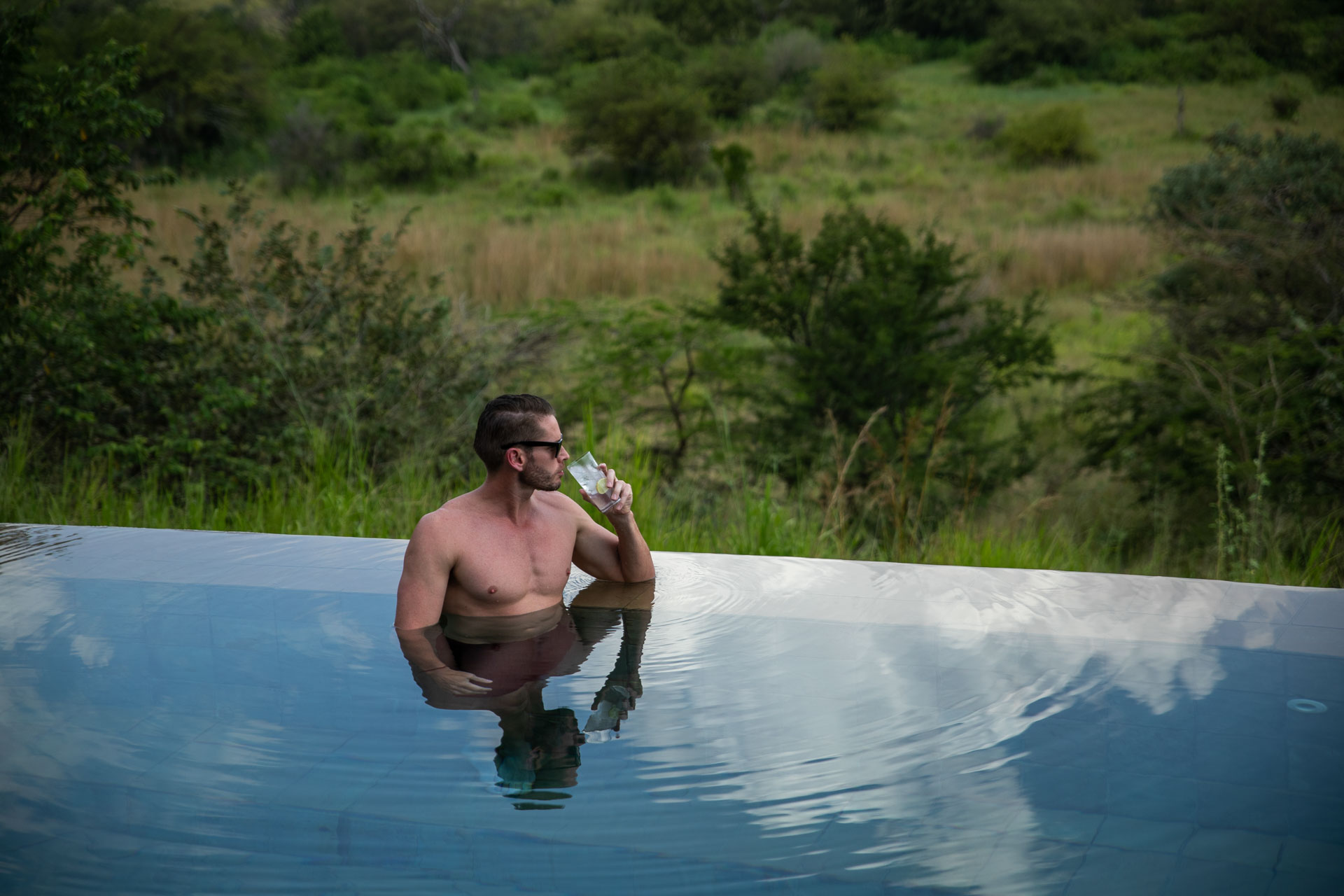 If there's a pool, that's usually where you'll find Luke
Your Secret Weapon is Knowing The Right People
Tracey is proof of this. In fact, before she started working for Out2Africa, she booked her own LGBTQ+ holiday with us!
"It was a campsite up in Limpopo somewhere. I booked it for my partner, and I was like, well, this is fun. I was also looking for LGBTQ+-friendly places, and I wasn't sure which places were good to go or not. I was like, oh, oh yes, okay, there we go. Click, click, click. And it was so good!" Tracey says.
Unathi seconds that. "To travel safely and have a great time in Africa, it's important to listen to the voices of that country and not just the assumptions that your own country has. Out2Africa isn't simply for the LGBTQ+ community. It's owned by a Travel Expert born in Africa and who's of that community, and we're all here to showcase Africa's magic to you."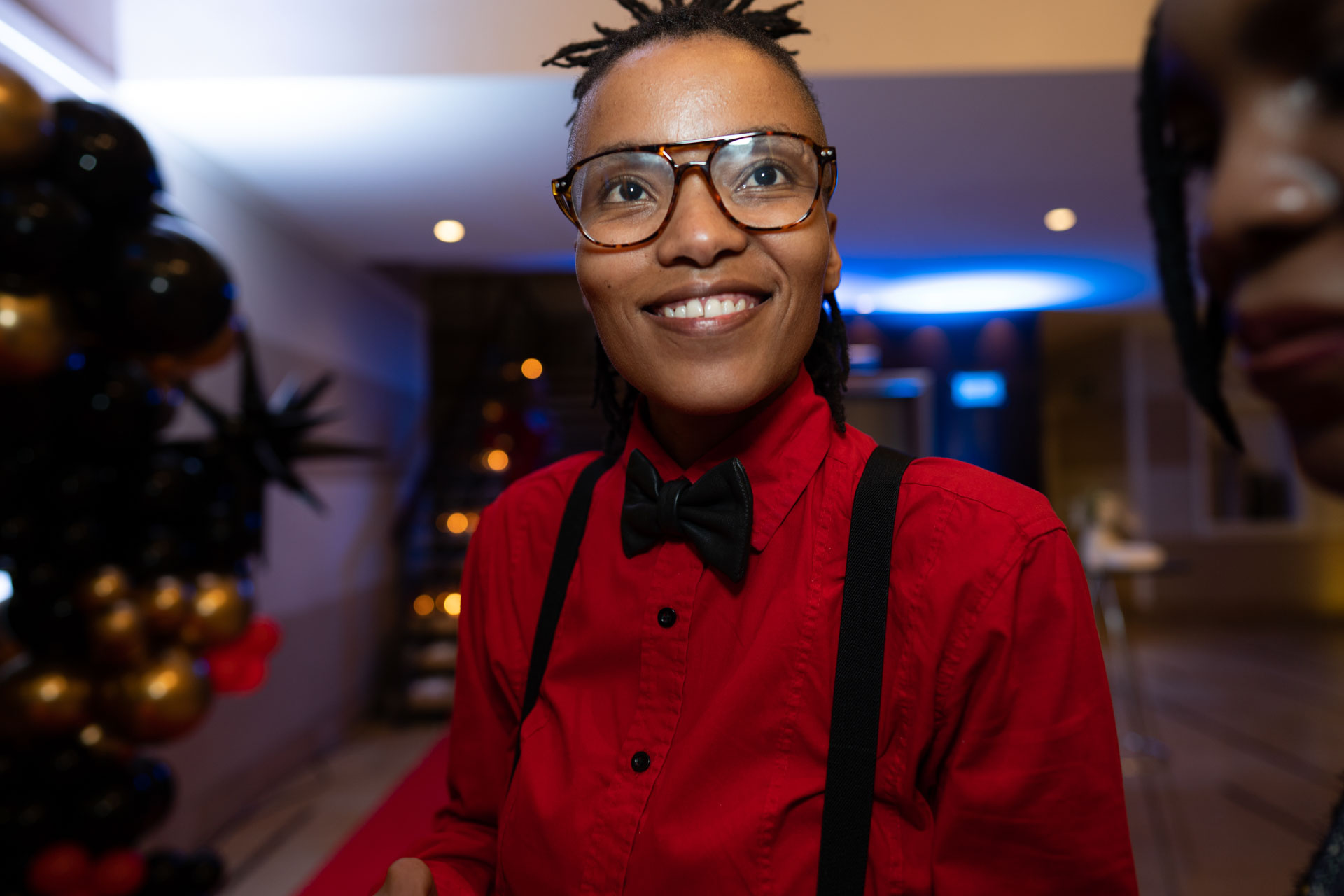 Tracey always shows up as her fabulous self, no matter where she travels
Show Your Sweet, Sweet Self
The reality is that all travellers deserve to relax on holiday and not worry about facing discrimination or legal consequences just for being who they are.
"It's so important to provide this safe space for our guests, where they can escape their worries and not worry about new ones. And Out2Africa is such a great concept to help people from across the world to experience Africa without fear." – Africa Expert Bongi.
Waathiq, who's a very experienced traveller, not just in Africa but across the world, agrees. "As a very experienced traveller myself, I can highly recommend you go to an expert. Even if you've travelled a lot, sometimes we think we know everything. But then we come to find that there are small things that, because we're in vacation mode and we want to explore beautiful countries, there are legal requirements that we might not be aware of," he says.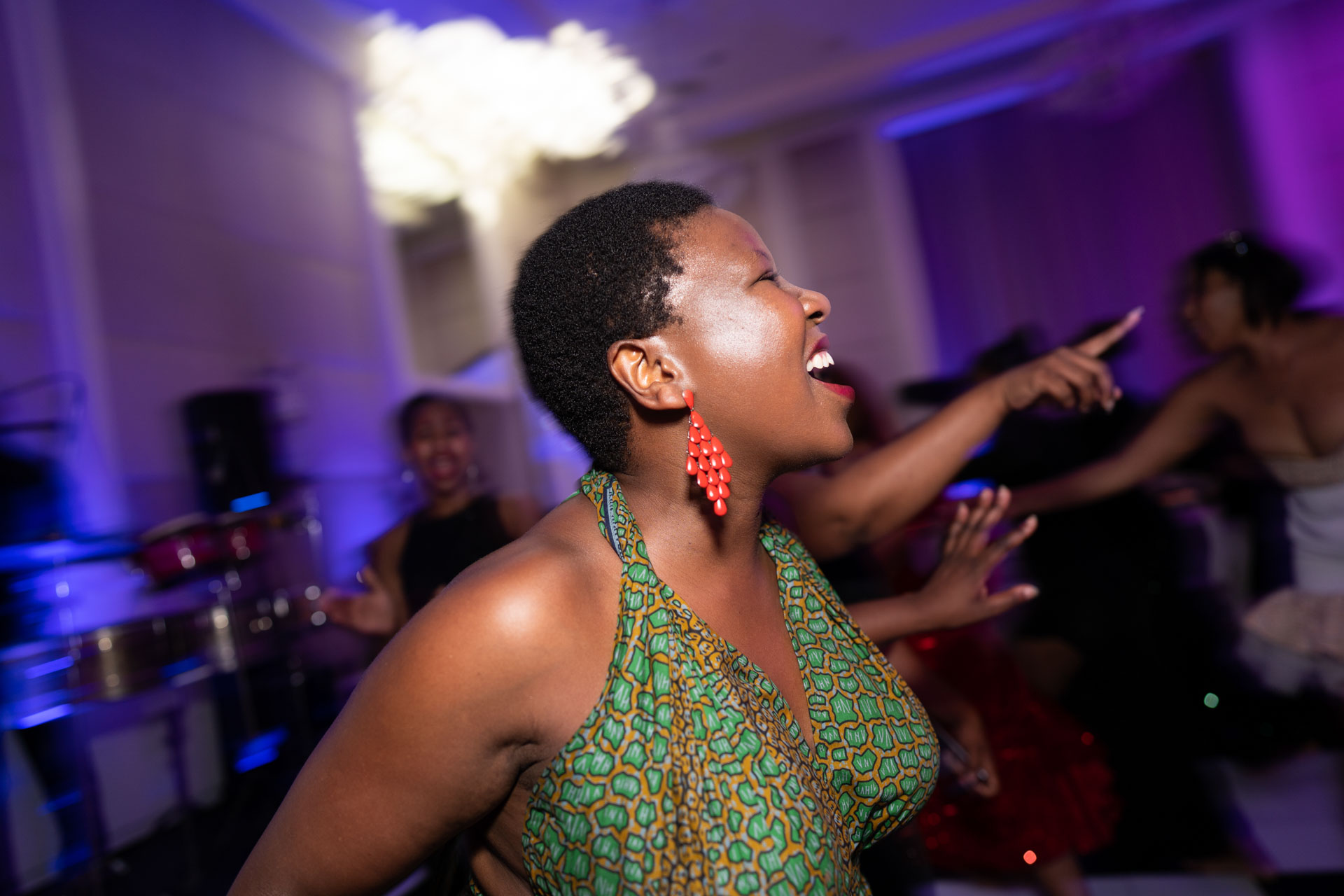 "We travel because we want to spend time with our family, friends, and partners. My advice will always be that, if you're visiting a country for the first time, you should use an expert to book your holiday. They can guide you through the process so that you end up enjoying the holiday you've planned out." – Waathiq.
Let's Welcome You with Open Arms to Africa
So, there you have it. Africa's ready for you, and everyone deserves to experience her magic. Let's make it happen by tailoring a tour just for you! Reach out to our fab Travel Experts, and let's start planning!