It's the bold, it's the beautiful, it's the most fabulous bush and beach escapes on our African continent! We're besotted with safaris (of course!), but we also can't get enough of sultry sunny days on the beach! So, we have some excellent news for you, dear fabulous traveller… In Africa, you can have both bush and beach in one go! Here's where to go to get the best of both worlds.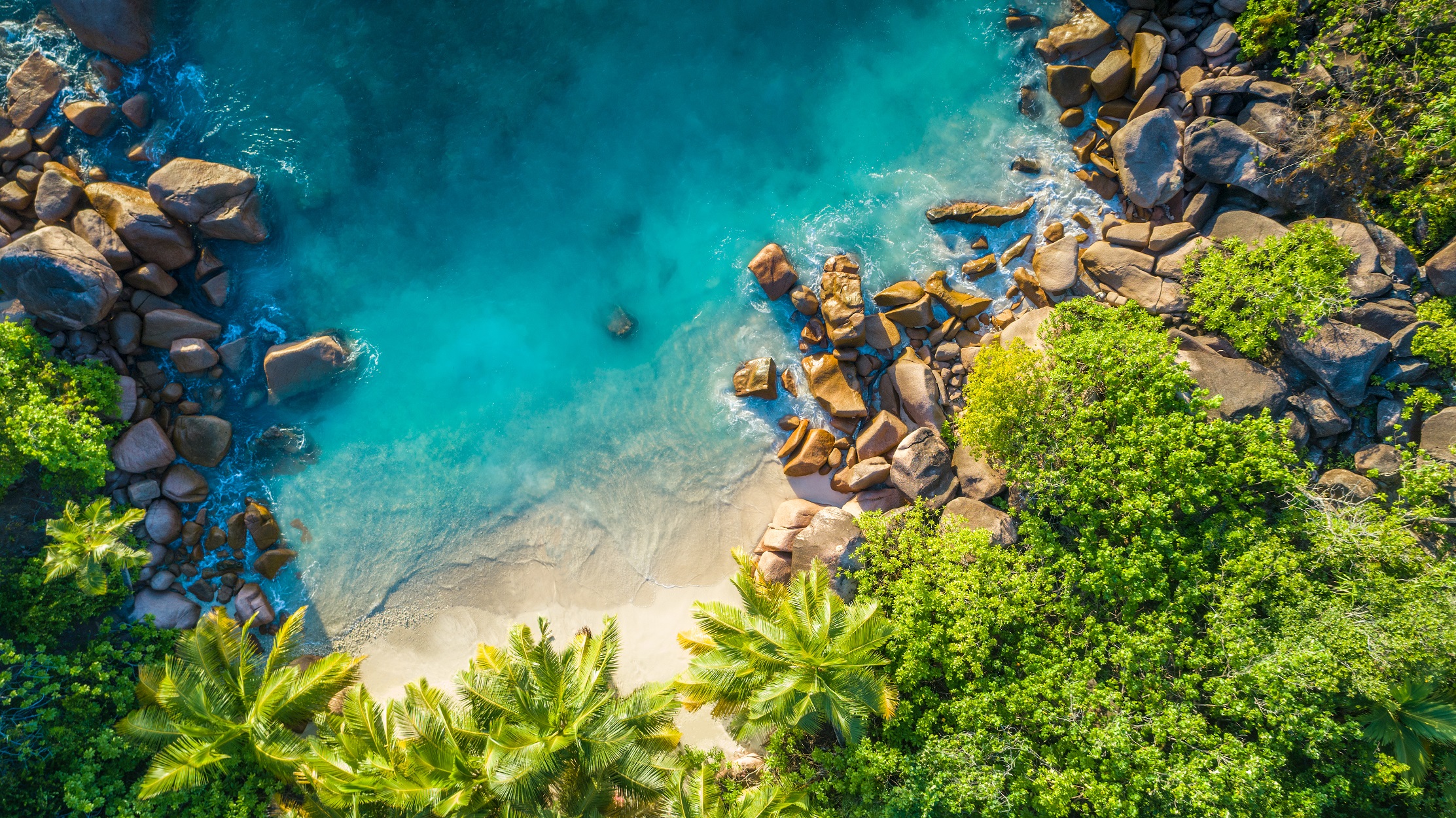 Africa's not just about safaris – we also have some of the best beaches!
Let's Get a Little Wild and Beachy
So, how can you combine the best bush and beach escapes in Africa? We personally love going from safari to snorkelling in one trip. So, here are our favourite combos.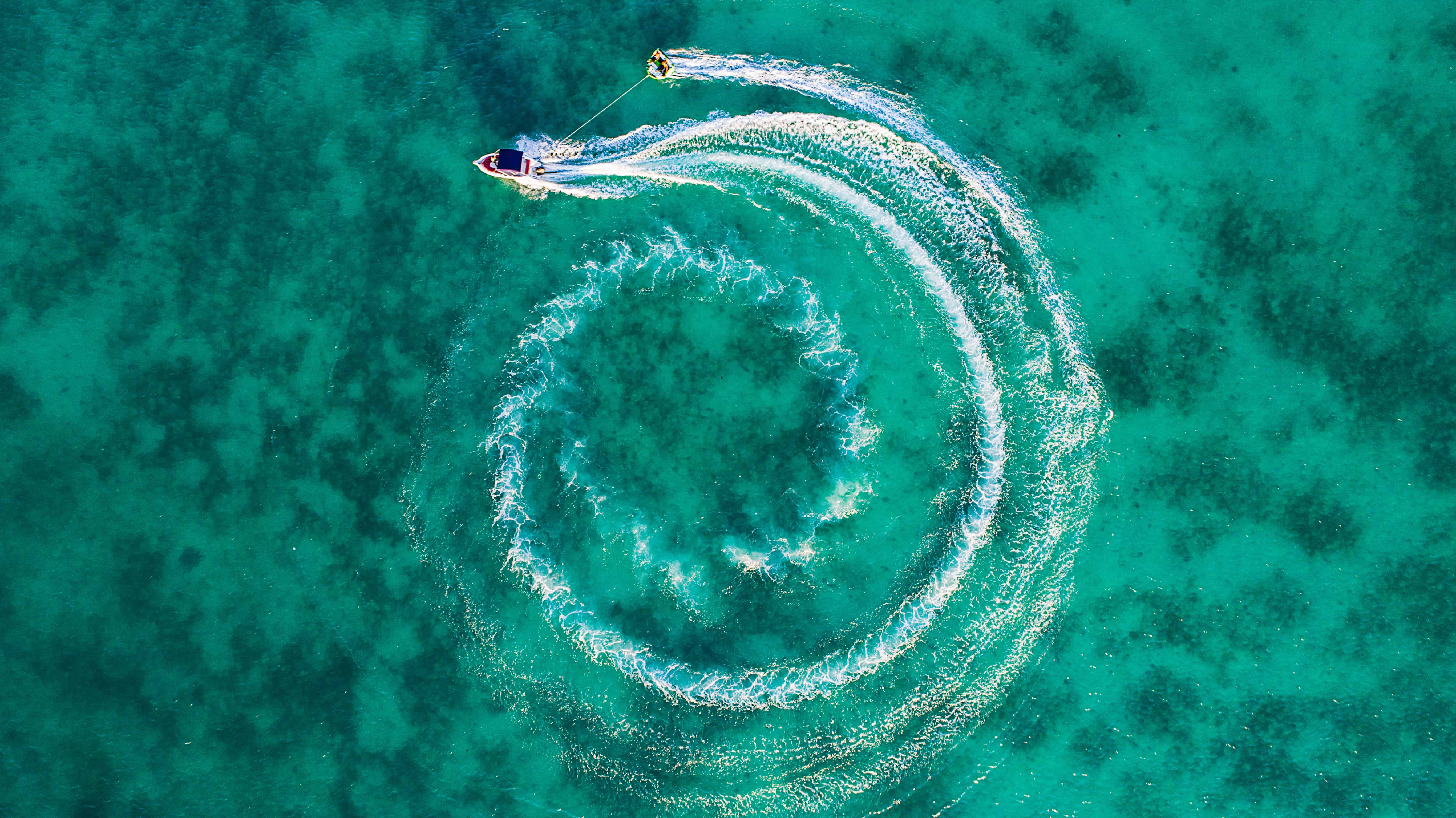 A whirlwind of fun awaits, Image Credit: Cyrus Pellet
1. Safari in Sabi Sand Meets Mermaid Moments in Mauritius
Forget the Mona Lisa… Nothing is more picture-perfect and mesmerising than Mauritius! Pair this with sensational Sabi Sand in Greater Kruger National Park, where leopards are as prominent as their own spots are on their fur, and you've got a winning holiday!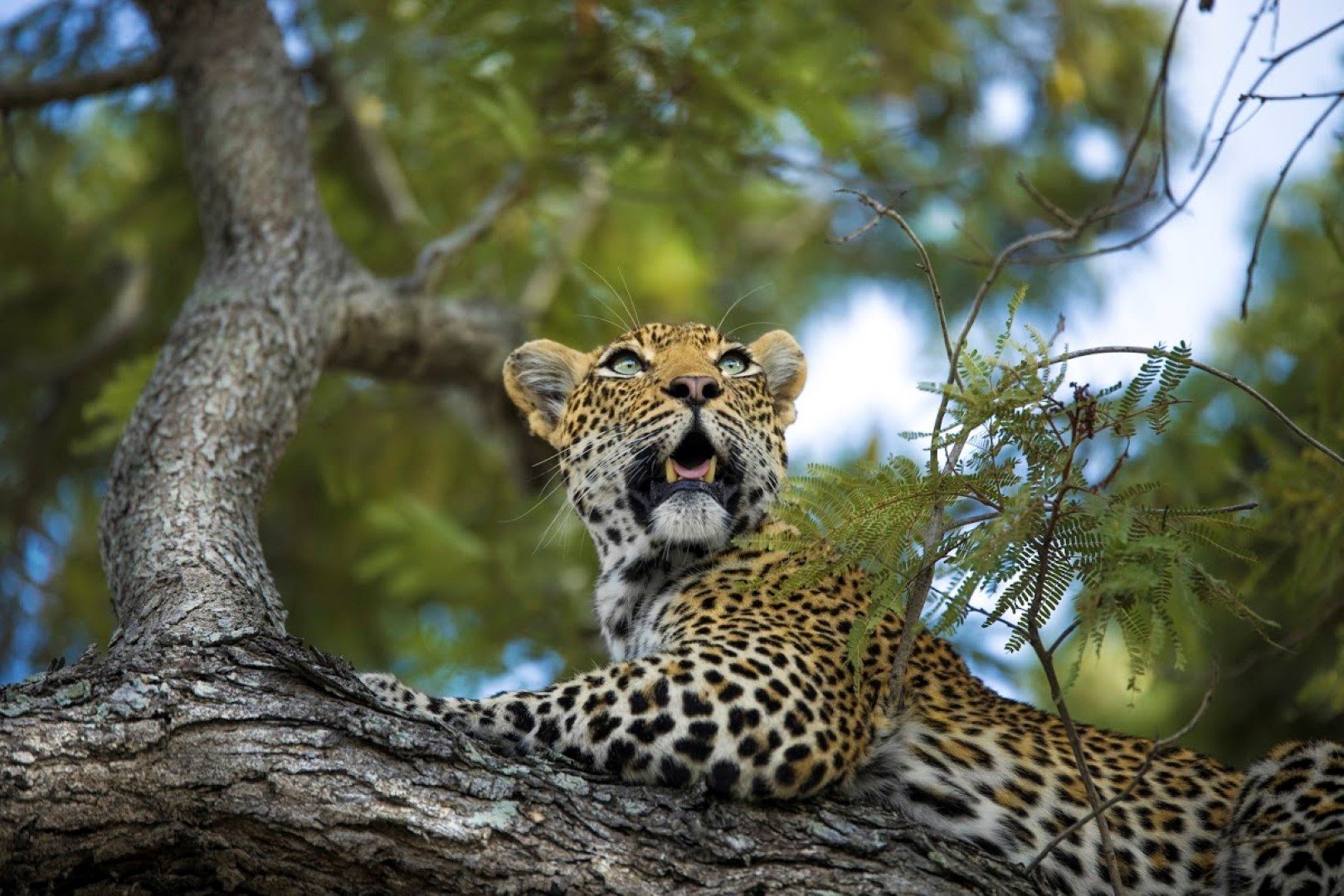 We love meeting these famously elusive big cats in Sabi Sand
Setting Your Sights on Sabi Sand
Sabi Sand shares an unfenced border with Kruger National Park. However, it stands out from this famous Big 5 mecca because it's more exclusive. When staying here, lodges are generally uber-luxurious and only allow a limited number of safari vehicles out in one area. Plus, they can drive off-road to get a closer look! Many lodges also offer activities like night safaris and bush walks.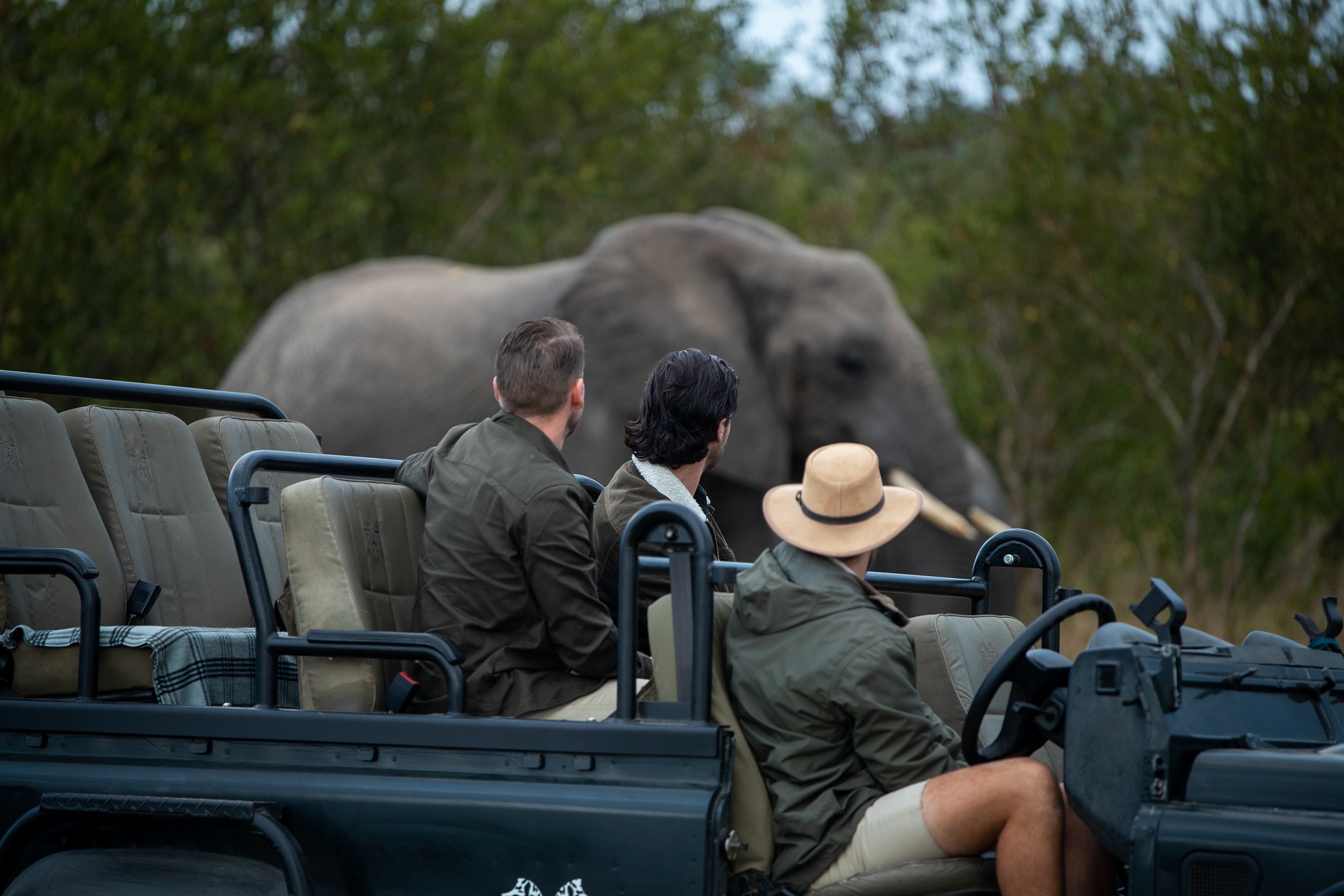 Oh, the exhilaration of being so close to an elephant!
Making Memories in Mauritius
Then, off to Mauritius we go! Picture long, lazy days on the beach, getting that fab golden glow and sipping on bottomless cocktails. And then, when the sun sets in a spectacular display, you party the night away! If you have little ones in tow, there's also something for every age to keep the whole family smiling from ear to ear.
The best part? It will only take you about four and a half hours to travel between these destinations! So, you could go for a morning game drive in Sabi Sand and be in Mauritius on time for a beach picnic lunch! Oh, what a sweet, sweet life.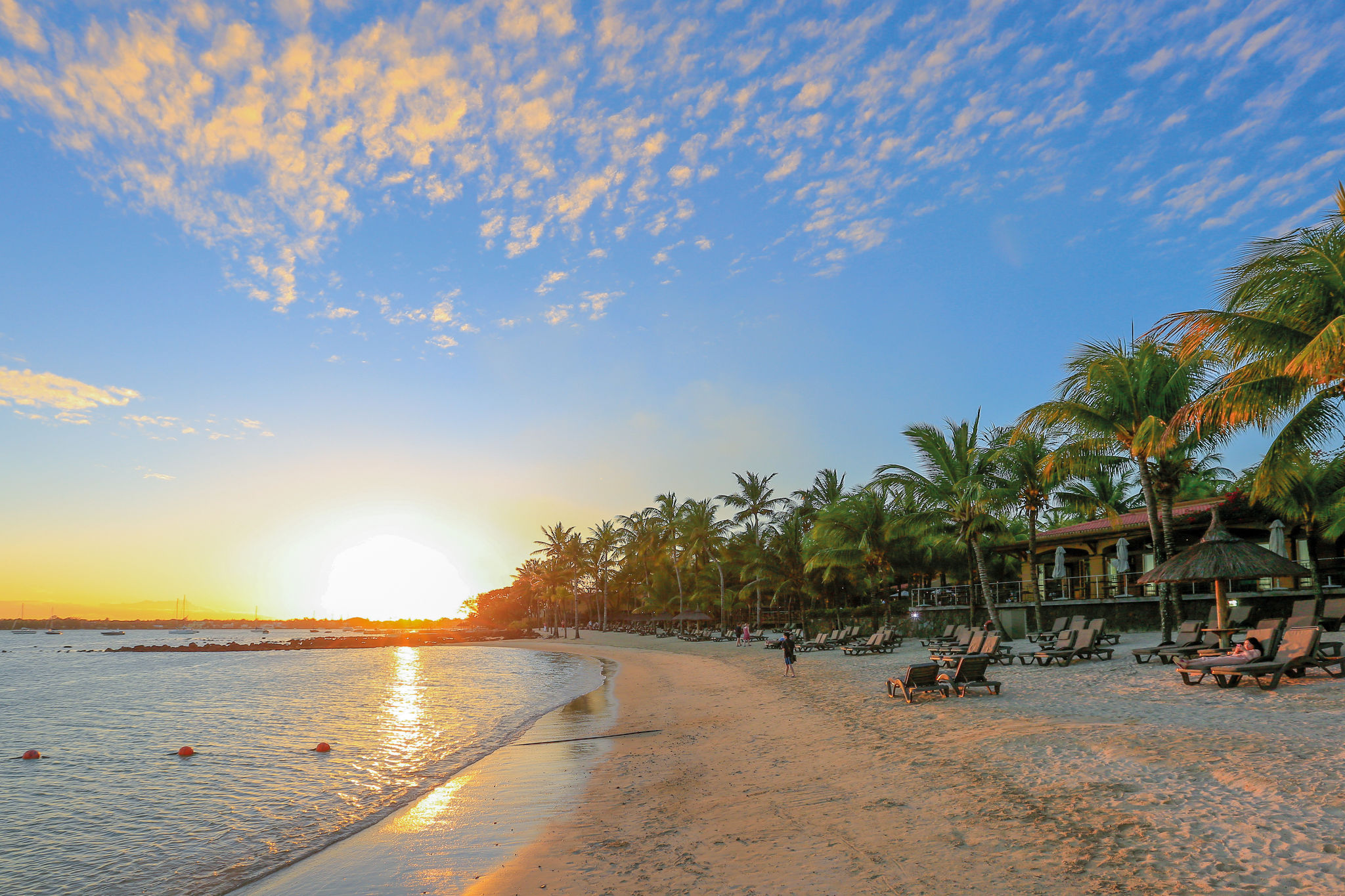 Simply stunning settings abound in Mauritius, Image Credit: Beachcomber
Perfect for
Couples on honeymoon, as well as group vacations, whether with friends or family. Although this might sound a bit contradictory, certain parts of the island are very kid-friendly, whereas others are more secluded for those ooh-la-la privacy moments together.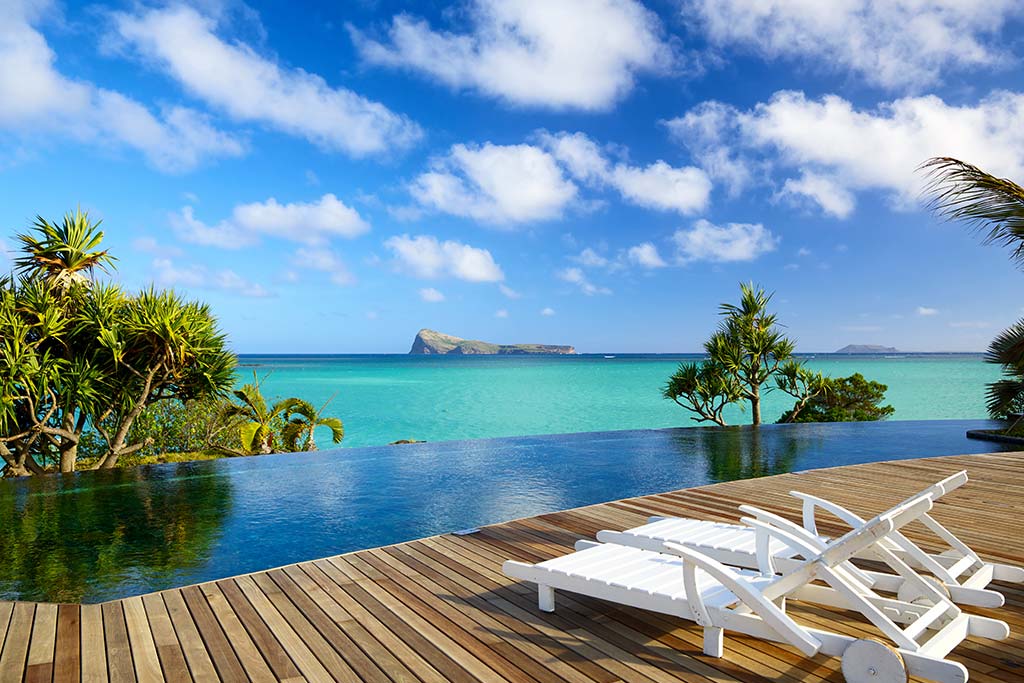 Your private oasis awaits, love birds
2. Old-World East Africa Meets Spicy Zanzibar
If you've ever fantasised about going on a safari, you've probably envisioned a vast savannah dotted with flat-topped acacia trees and hordes of wildlife meandering past. Or perhaps floating in a hot air balloon as the sun sets? Well then, you've been visualising exciting East Africa! And add to this spice island Zanzibar, and you've got a delightful mix to shake things up!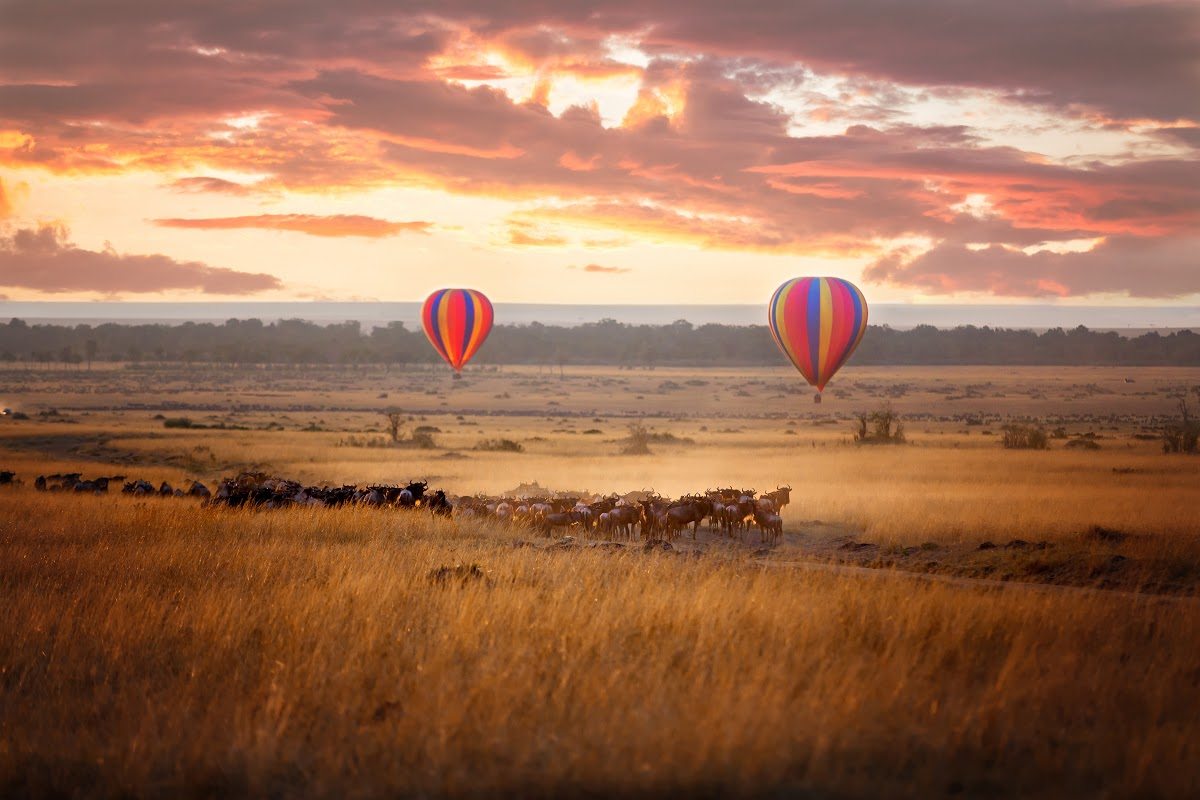 To see East Africa from a bird's-eye view is the stuff safari dreams are made of
Mother Nature's Greatest Show
Whether you decide to go to Kenya or Tanzania, you can expect safari action to the max! But if seeing the Great Wildebeest Migration is on your bucket list, just make sure you book with our LGBTQ+Travel Experts, who can tell you exactly when you need to be where. Remember, it's a journey, so the wildebeest won't be standing around waiting for you! After all, they've got places to be, food to follow, and hurdles to get over! So, make sure you don't miss out on all the drama.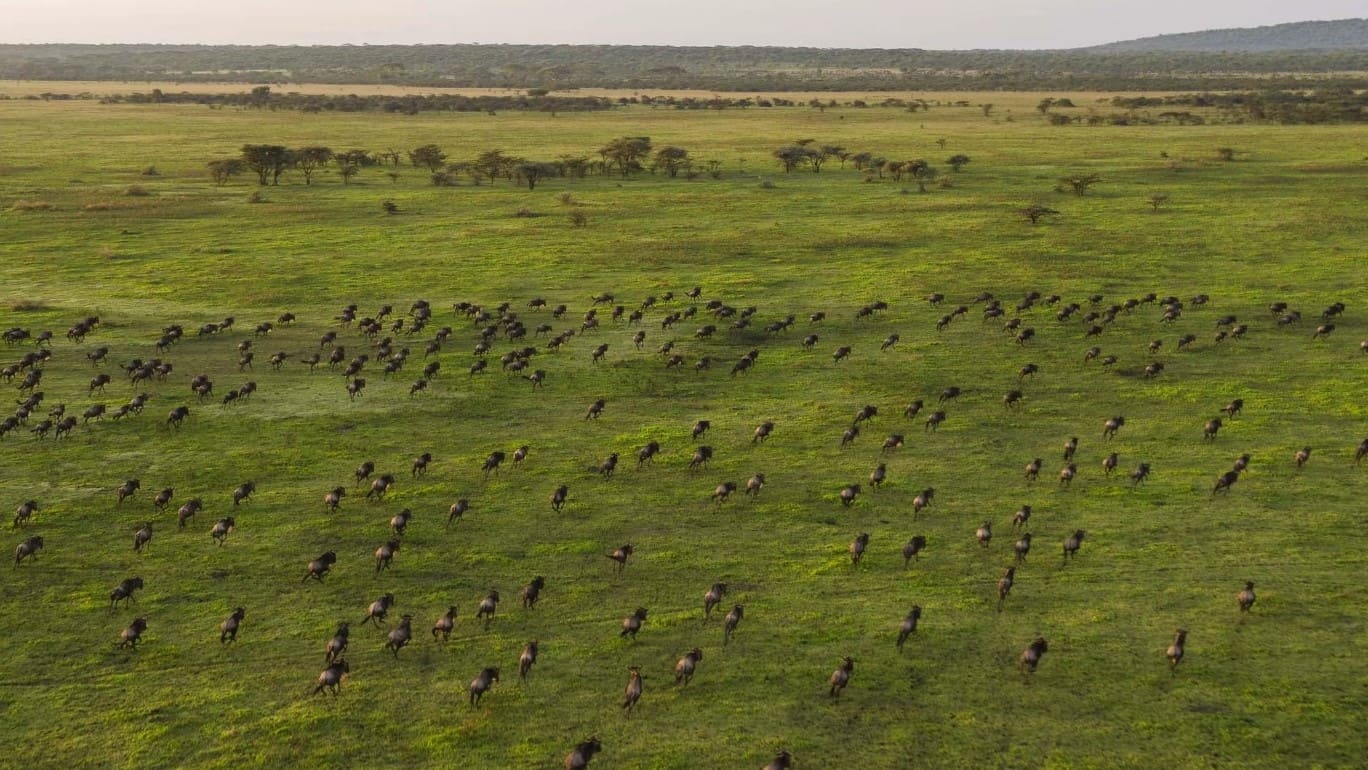 The Great Migration should be on everyone's bucket list, Image Credit: Legendary Serengeti Camp
Feeling Hot, Hot, Hot
After your action-packed safari, it's time to treat your senses to a whole lotta fun in the sun for everyone! And you don't have to waste time travelling to get there either! Simply hop on a plane in Tanzania's mainland and within 90 minutes, you'll be soaking up the sun and sipping on mojitos in Zanzibar!
And you won't get bored either, as this cultural hub is rich in historical and food gems you'll want to explore. We also highly recommend a dhow boat cruise and taking a look at the magical underwater world with some scuba diving. Always secretly fantasised about being a castaway but don't actually want to fight for survival? Get that castaway magic in luxury with a private picnic on the beach!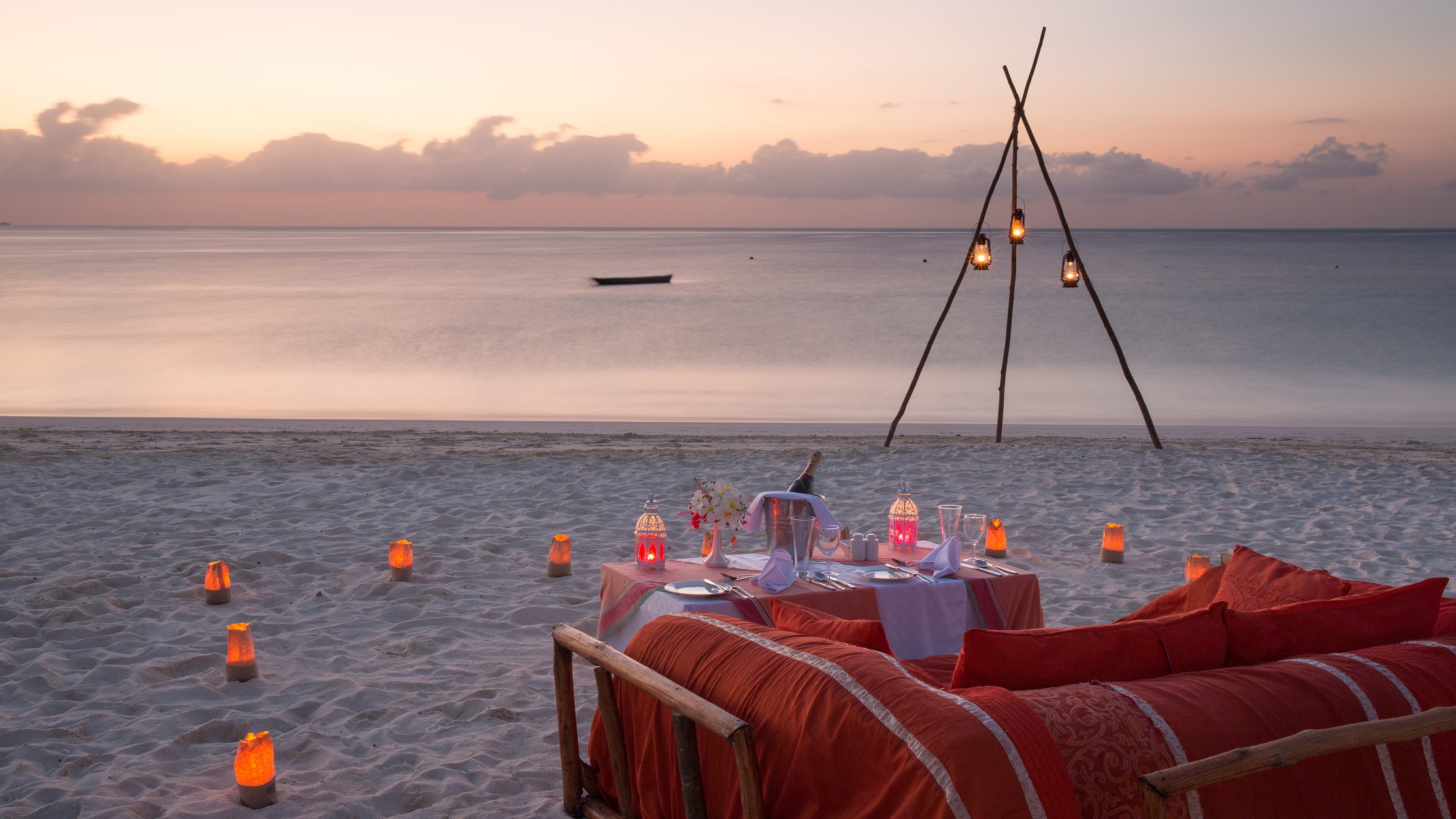 Get lost in each other's eyes on a secluded beach in Zanzibar, Image Credit: Royal Zanzibar Beach Resort
Perfect for
If you love exploring and want to fill your days with as many activities as possible, then you'll love this combo. Of course, this is also for you if you've watched the Great Wildebeest Migration on National Geographic and have been dying to see it in real life!
And did you know that Freddie Mercury hails from Zanzibar? That's reason enough for it to be the queen of our hearts.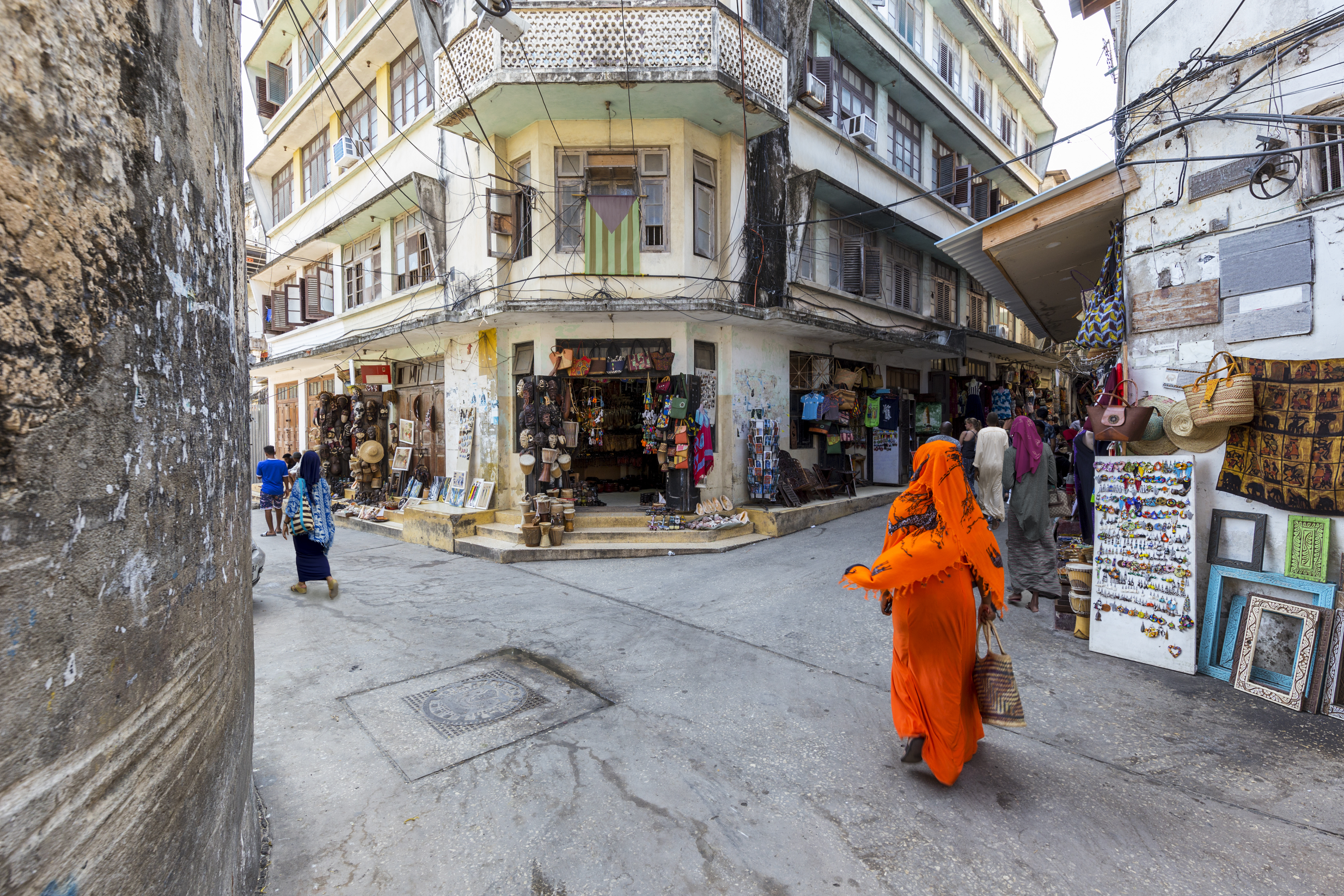 Stone Town is a hub of culture and also where legendary crooner Freddie Mercury was born
3. Wild Zambia Meets Barefoot Luxury in Mozambique
Is this not your first African rodeo? Well, honey, we'll let you in on our favourite combo for those looking for something a little bit off the beaten track.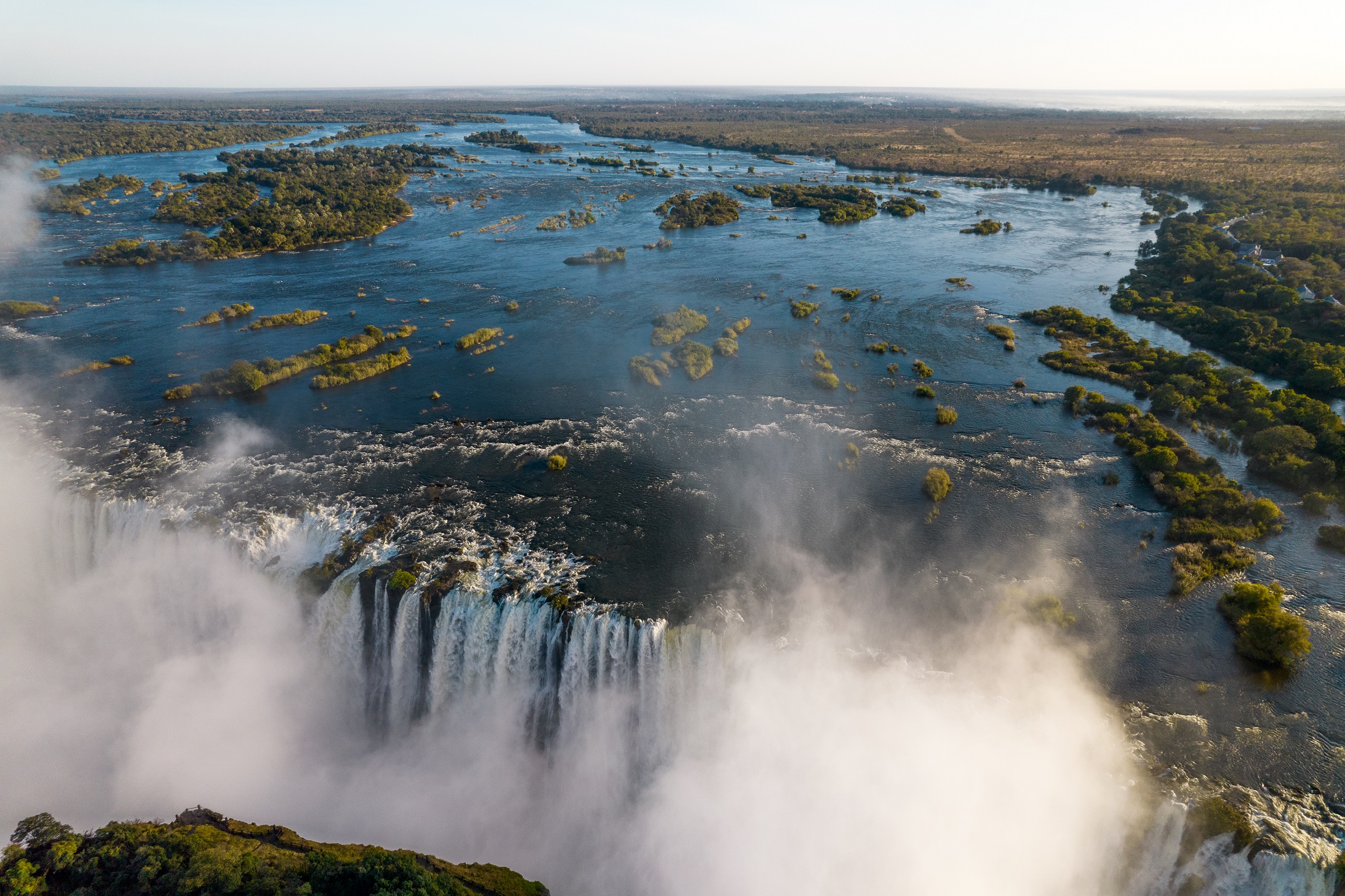 You'll fall head over heels for these Falls
You might've heard of Victoria Falls. However, many people only know about visiting this largest sheet of falling water in the world from Zimbabwe's side. And although we absolutely love this side too, its neighbour Zambia should not be overlooked.
Sharing access to Victoria Falls it also gives you the chance to swim in nature's very own infinity pool, Devil's Pool. It's not for the faint of heart but oh-so-exciting! Safaris, both on land and water, are also incredible here.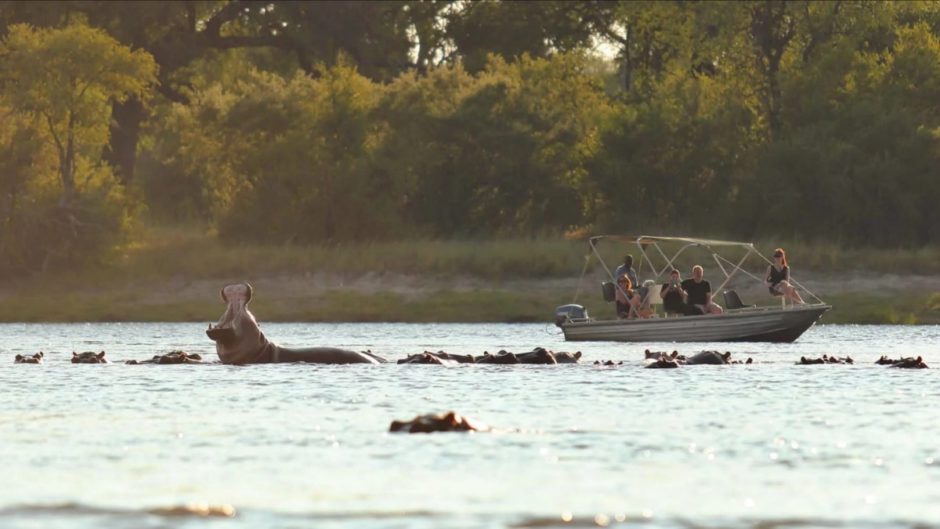 We like big (and small) boats, and we cannot lie
Then, from here, we suggest you head off to Mozambique! It's a short flight to go from bush to beach in two ticks (or, in this case, two hours!).
Mozambique is a sight to behold, with stretches of silky sand, and you'll love seeing the sea turtles nest (seasonal). But you're going to want to get a little wet, too, with amazing snorkelling and diving spots to explore within the protected marine reserves.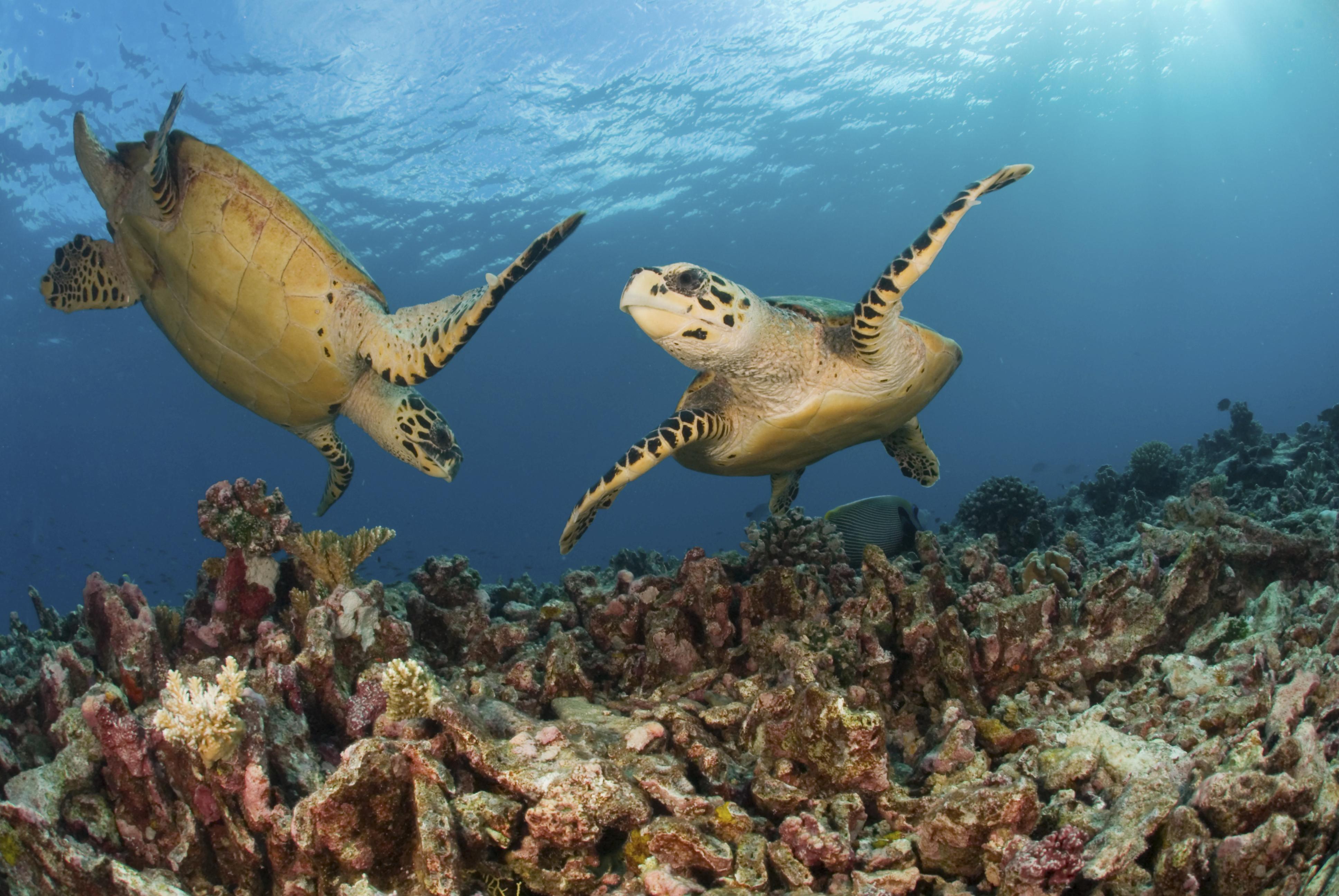 Learn more about the threatened turtles and how Mozambique strives to protect them
Perfect for
If you're wild about the wild, and don't particularly love sharing the experience with huge crowds, then Zambia and Mozambique is for you as it's not as popular albeit just as fantastic as other big bush and beach safari destinations in Africa.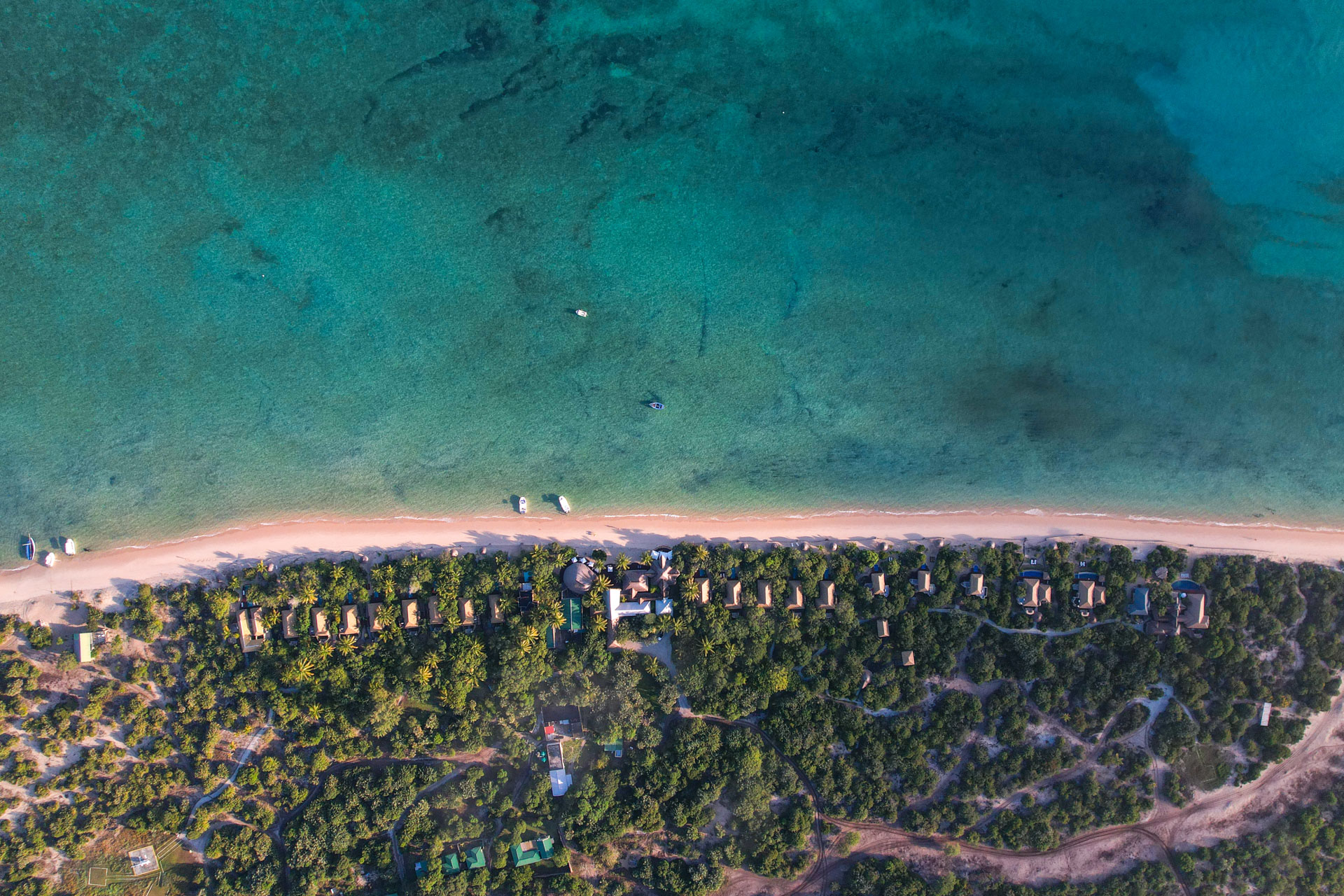 Mozambique is a highly underrated beach destination in Africa
4. Remote Botswana Meets Sunny Seychelles
Are you a bit of a waterbaby? Say hello to Botswana and Seychelles. We love this beach and bush combo because it gives you excellent water-based safaris paired with some of the best beaches in the world!
Our fabulous Travel Experts will ensure you have the best connecting flights to combine these delightful destinations.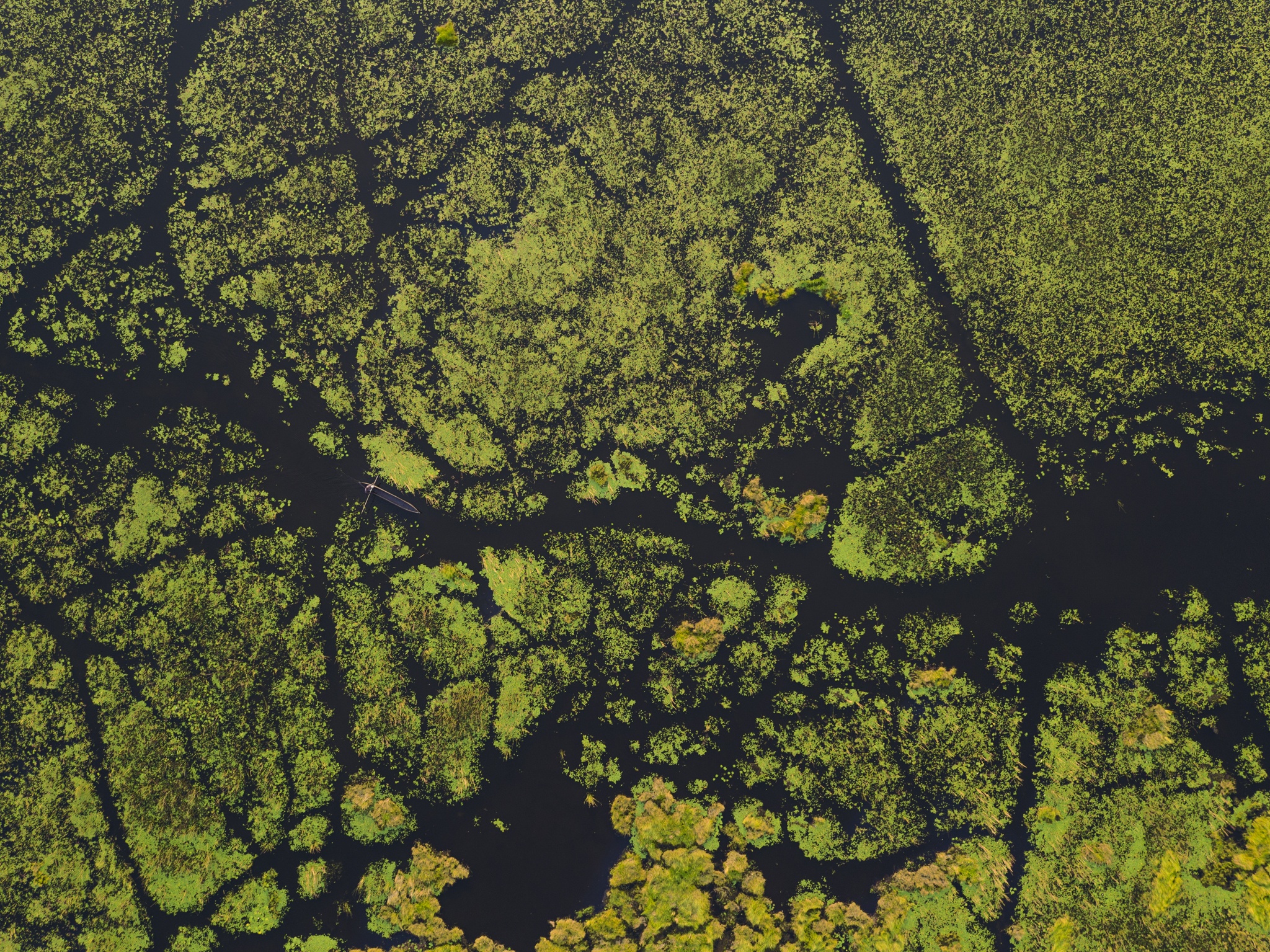 The Okavango Delta in Botswana is a mysterious wildlife wonderland
One Digital Detox, Please
Need a break from your life? And we're not talking about putting your phone on silent mode. Nope, we're talking about escaping to a remote lodge overlooking the Okavango Delta. So far-flung, you have to fly in to get there, it's the ultimate excuse to switch off and soak in the serenity of nature.
Fill your days with as little or as much as you'd like to do, but we definitely recommend as many mokoro (traditional dugout canoe) safaris as possible!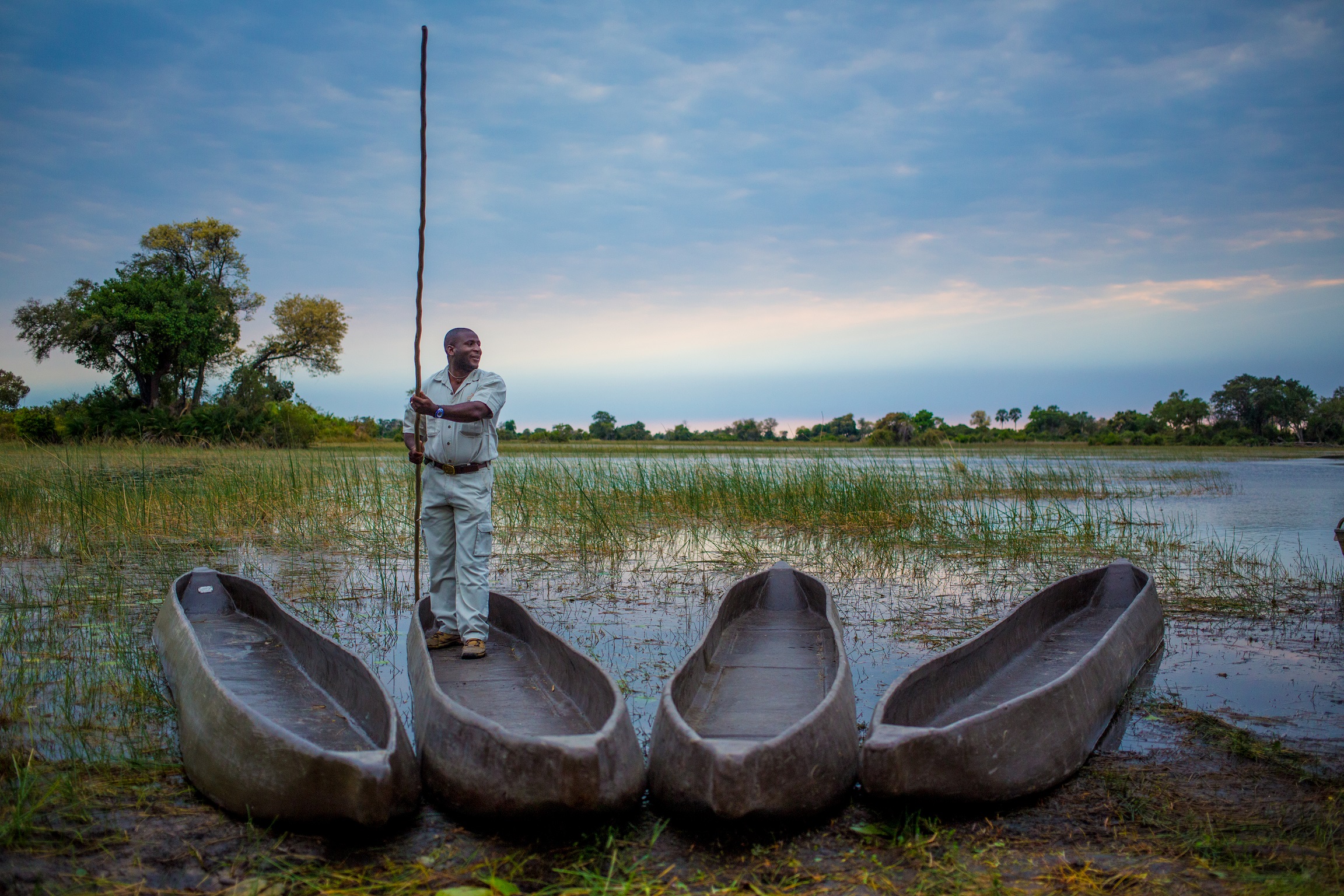 A mokoro safari is the best way to soak in your surroundings
Let's Go to The Beach, Beach
Some of the best beaches in the world? Check. 360 days of summer? Check. Ultra-luxurious resorts to cater to your every whim? Check, check, check, honey!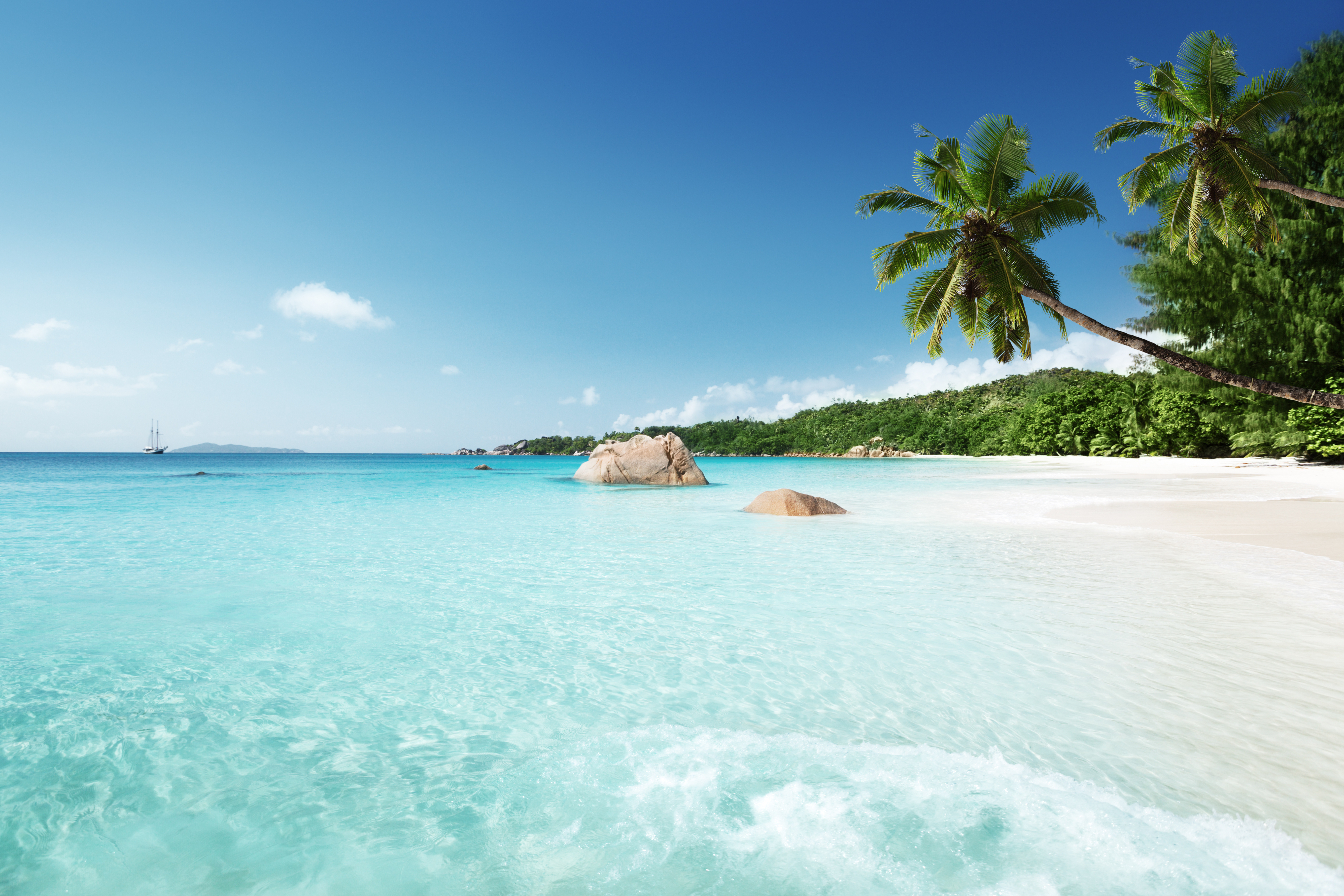 The Seychelles will get you out of your shell and strutting your stuff along its shores
We're besotted with sexy Seychelles and will answer its call as often as we can. The best way to describe it is with a cliché: "postcard-perfect". But, oh, it really is! It looks like that classic inspiring poster in your HR department's office. Or, that desktop wallpaper your computer came with. And as stunning as Seychelles is on these pictures, it will still exceed your expectations in real life!
But it's not all about the beaches either. The shimmering ocean will beckon you, and we especially love heading out on glass-bottomed boats to admire the marine life on those days we don't feel like getting our hair wet. But, on those wet days, you'll love the many watersports you can enjoy here!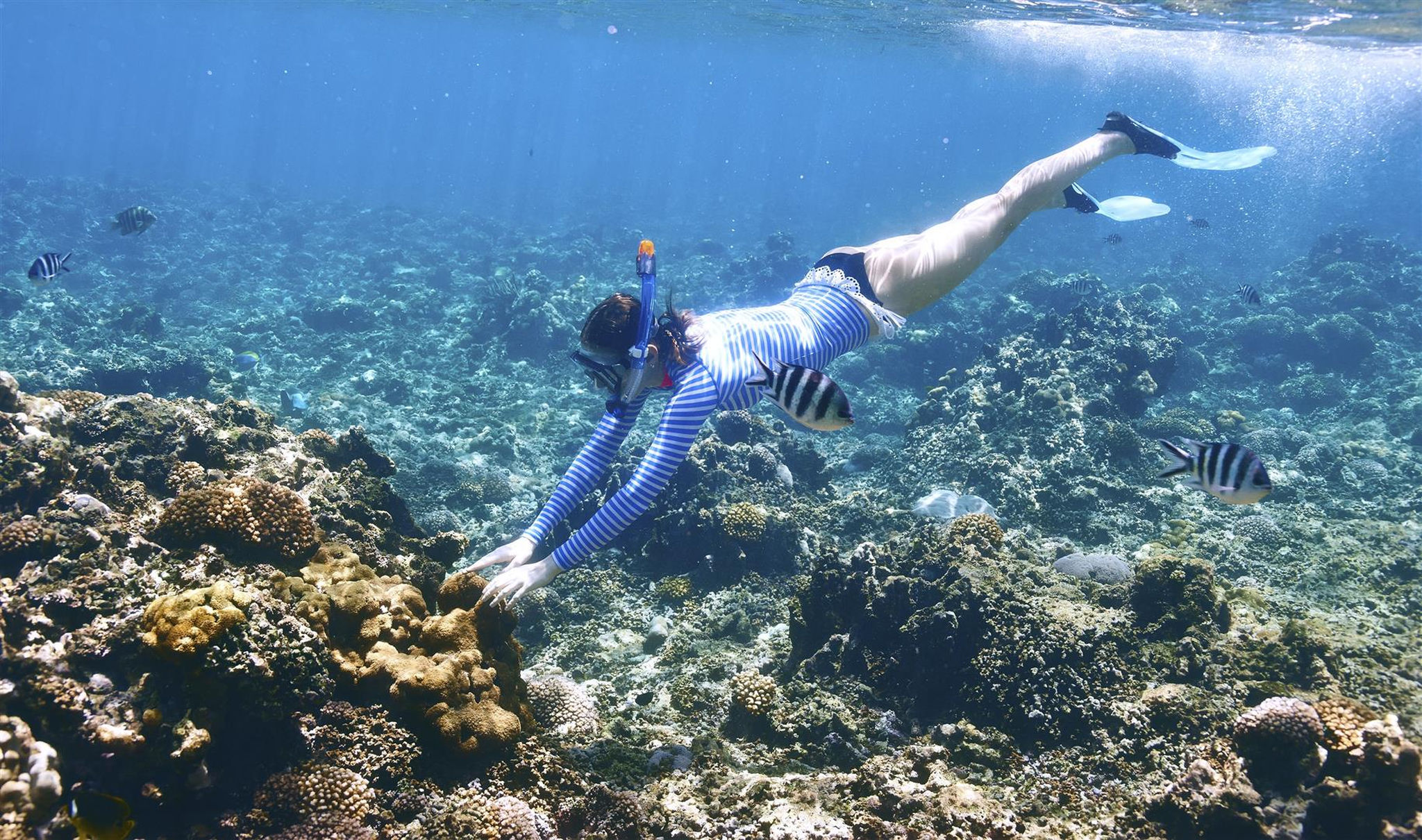 For a deep-dive into marine magnificence, Seychelles is a dream
Perfect for
Wellness seekers who want to find their inner zen, plus photographers will love both destinations but in particular Botswana with its many photographic safaris. It's also a winner for your romantic getaway.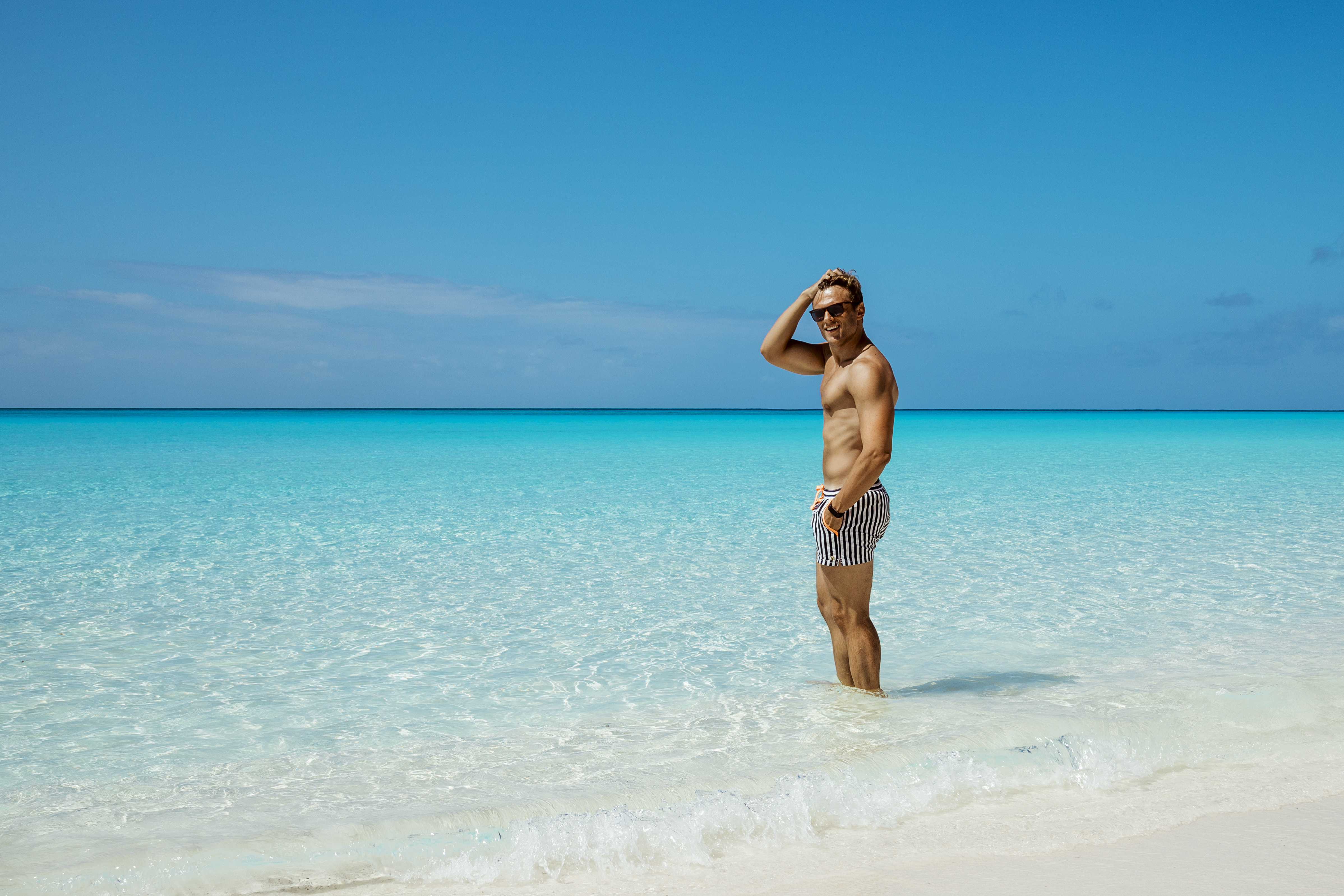 No "ifs or buts", it's time to get your fabulous butt to Africa!
Let's Tailor Your Dream Beach and Bush Escapes
Does any of the above combos make your heart beat faster? Well then, you just wait until you chat to our fab Travel Experts! They don't just copy and paste someone else's tour. Instead, they want to get to know you first so they can tailor something just for you!
So, reach out today, and let's start planning because you deserve the best of the best beach and bush escape!