Etosha National Park in Namibia is a vast saline desert and one of the largest national parks globally, showing off with over 114 mammal and 340 bird species. So, come with us to a magical setting where ghostly giants roam, and the wildlife flaunt their best angles. Here's your ultimate guide to Etosha National Park...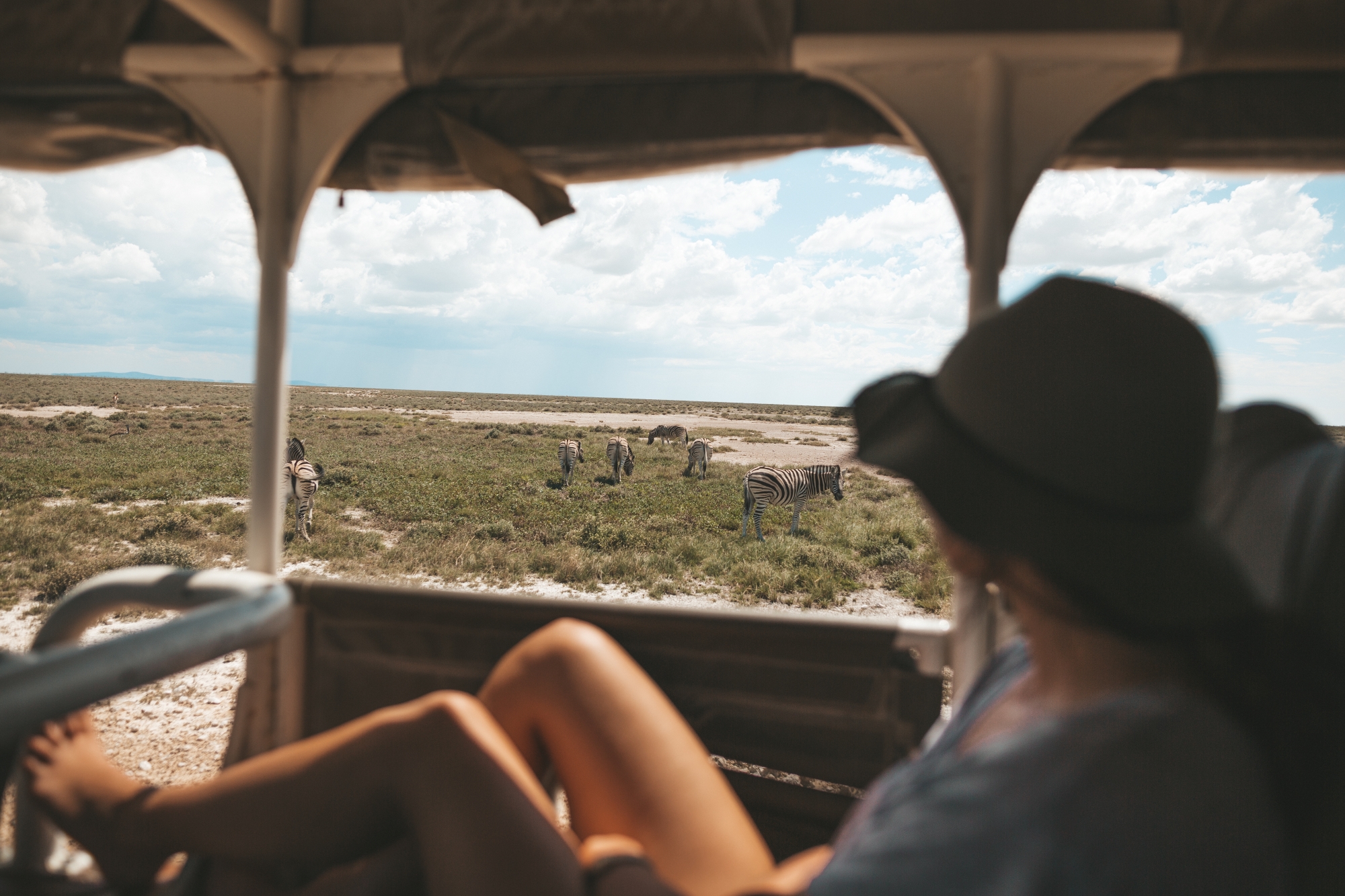 A safari a day keeps the blues away
Wildly Ever After: Why Etosha is a Safari Fairy Tale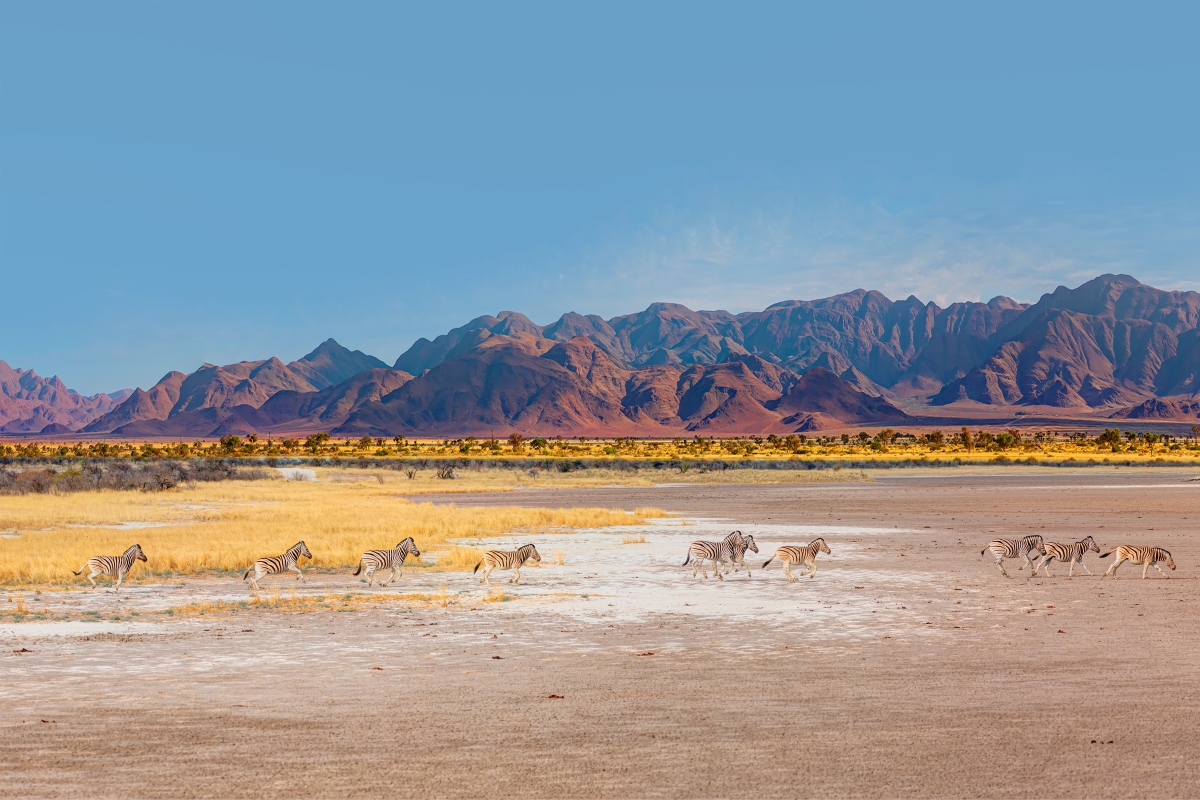 Isn't this view just dazzling?
Let's get salty, sweeties, and hit up the Etosha Pan, which was once an inland lake and is now a wildlife hub. Just like we need to hydrate to get that glow, so do our favourites like giraffes, lions and cheetahs.
So, in the dry months of May to October, the surrounding wildlife all congregate at the few waterholes available, making for a smorgasbord of safari sightings.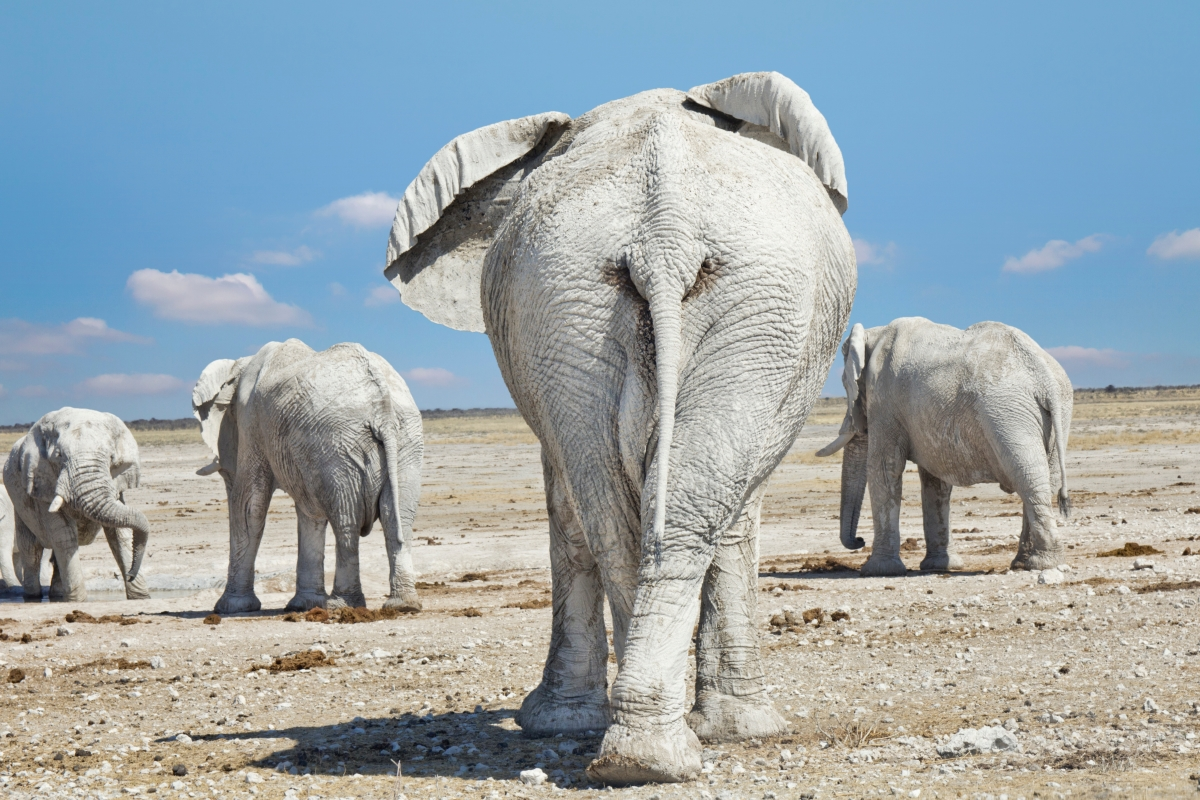 We like big butts, and we cannot lie
You'll find the usual suspects here, like the iconic Big 5, minus the buffalo that they didn't seem get the memo. Plus, there are some noteworthy guest stars. Rare and endangered species like the black rhino, black-faced impala, the Damara dik-dik, and mountain zebra are spotted far more easily here on the open plains of the pan following the lure of the waterhole.
You'll most likely even spot the region's famous "ghost elephants". This nickname was given to them because of their appearance after their mud baths. When the clay dries, it looks like a white dust covering these pachyderms. It's quite a stunning sight!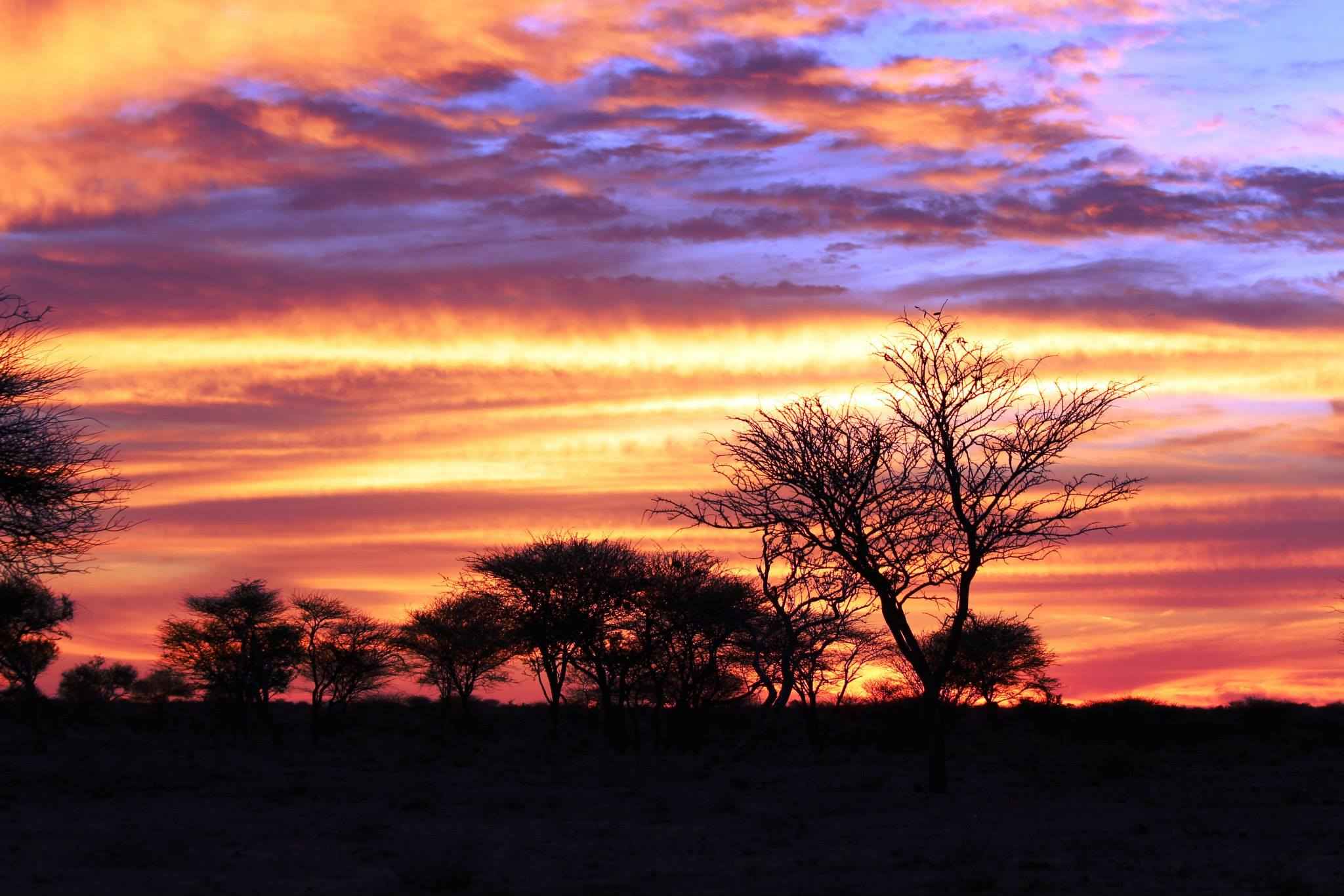 Golden hour is happy hour, Image Credit: Okonjima Luxury Bush Camps
If that still doesn't have you running for your passport, then do it for the "Gram" – there are so many Insta-worthy moments awaiting you! Capture your fabulous self in the "fairytale forest" of rare, beautiful Moringa trees.
Or, take a selfie from the Etosha Pan lookout and the walls of the German fortress as the sun sets and the sky transforms into a Picasso painting with lilac, pink and orange hues.
1. Sun-Soaked Sojourn at Etosha Oberland Lodge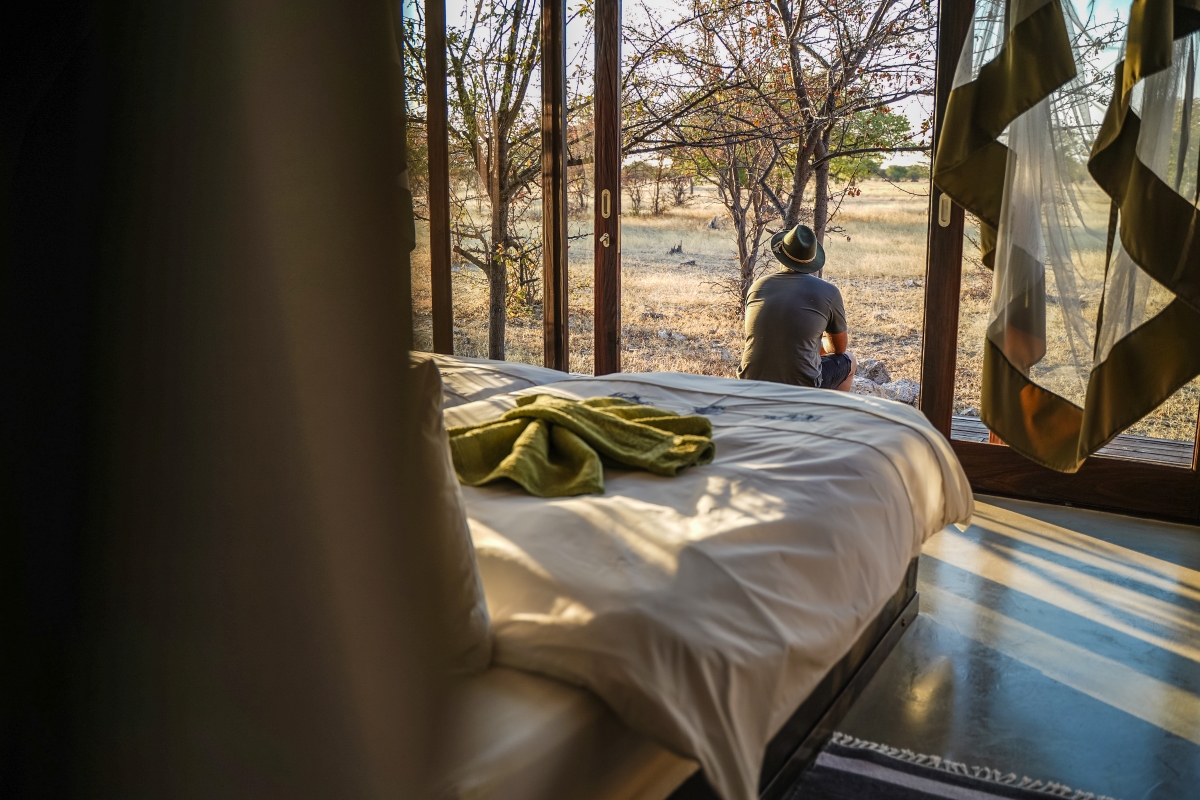 Fall asleep to the melodies of the bushveld, Image Credit: Etosha Oberland Lodge
This little solar-powered lodge is a great place to not only get a tan but to wine and dine yourself silly with the delicious five-course meals.
With daily game drives at dusk and dawn, a pool to cool down in and small private seating islands to watch African sunsets you've only ever seen in pictures, this small-scale lodge packs a big punch!
2. Feelin' Fab At Onguma The Fort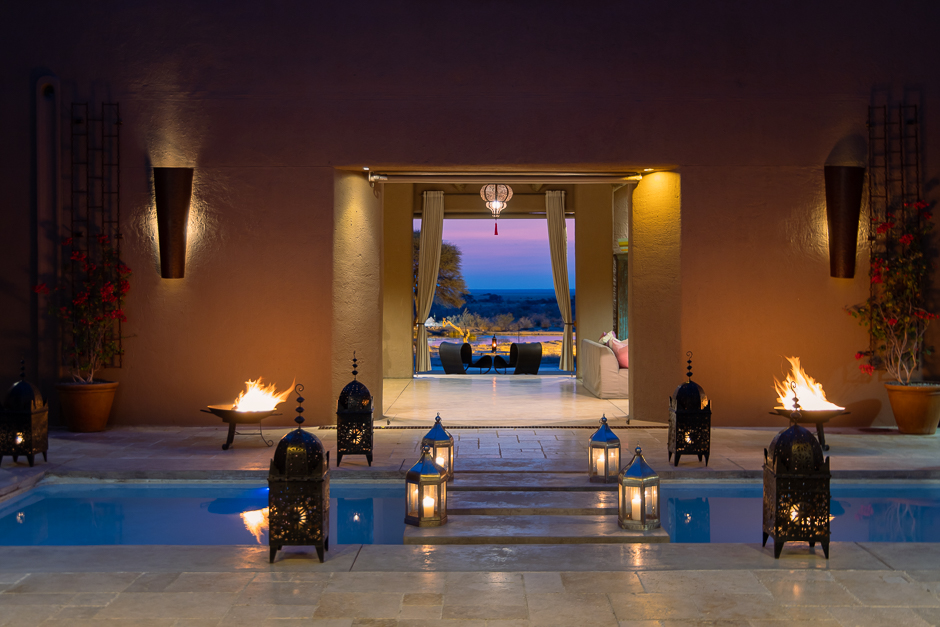 Can you feel the love tonight? Image Credit: Onguma The Fort
Have some flirty fun at this fairytale fort with a Moroccan flair. Romance is in the air and under the stars, here with their drool-worthy dream cruiser. A specially designed land cruiser complete with a sleepout deck – now that's glamping!
Wind down al fresco-style at the lantern-lit pool or on the viewing deck before heading back to your room that's had a romantic turndown touchup. With suites complete with outdoor showers and a fireplace to set the mood, this is an amazing spot for a romantic getaway.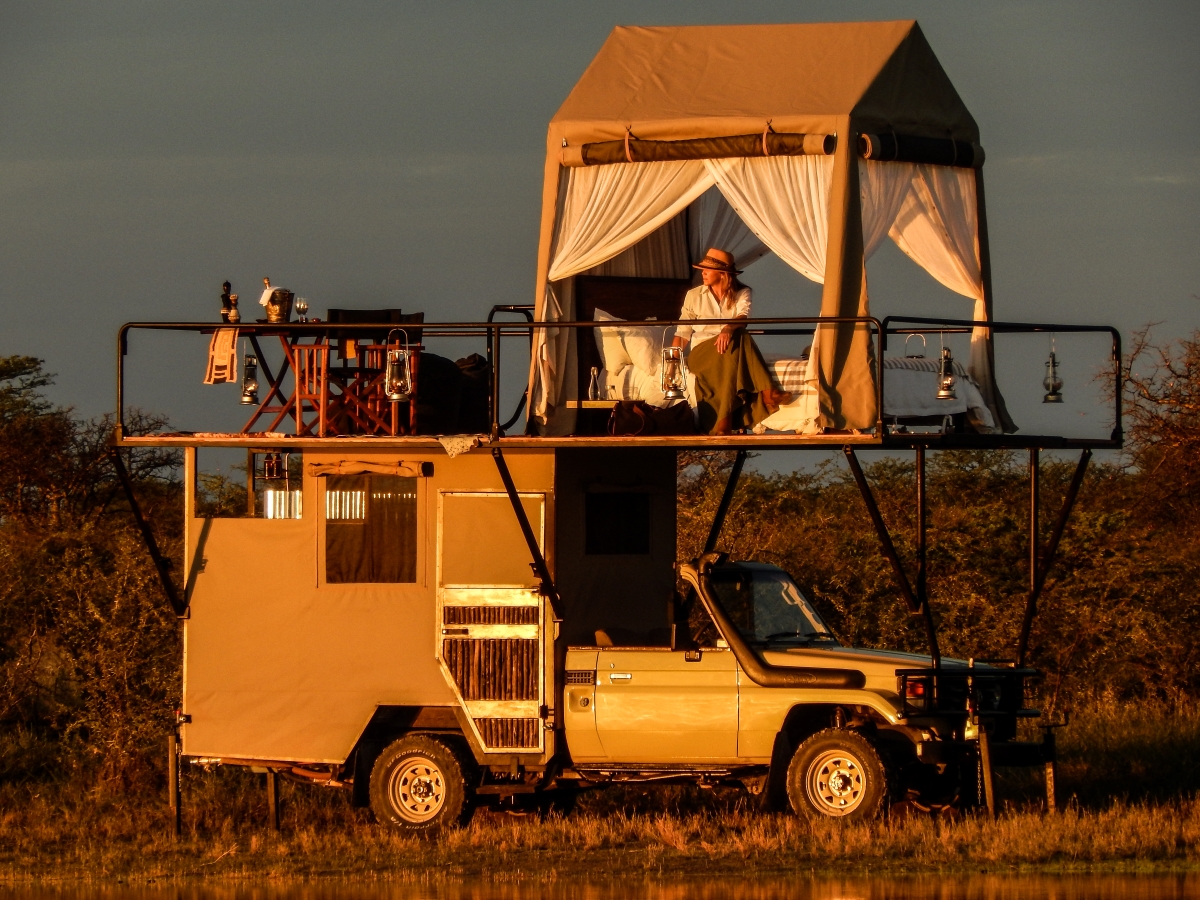 Cuddle, stargaze, and chill, Image Credit: Onguma The Fort
3. Realm Of The Rhinos with Ongava Lodge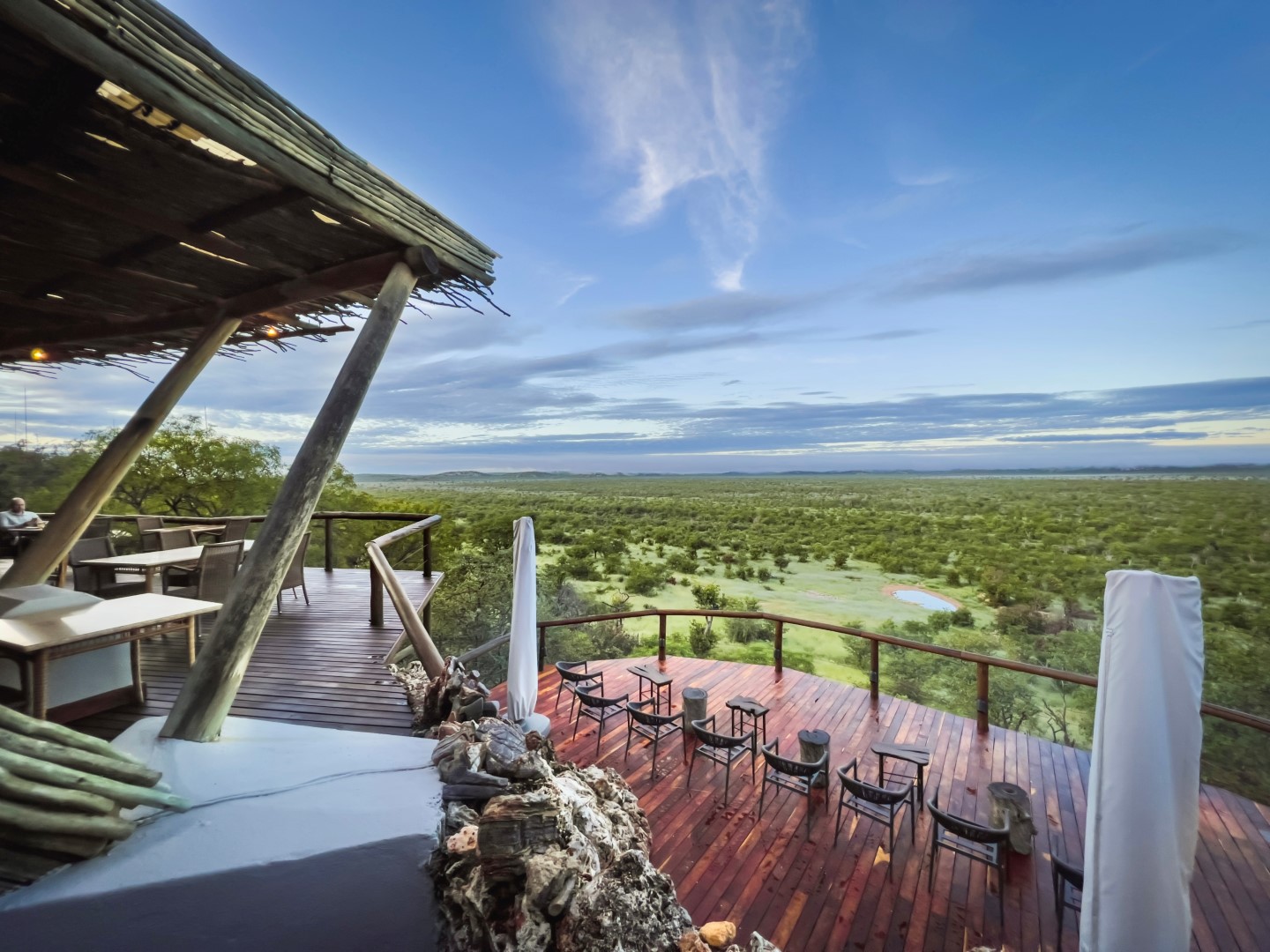 Not every paradise is tropical, Image Credit: Ongava Lodge
Ongava in Herero actually means "rhino", and as fellow rhino lovers and conservation enthusiasts ourselves, we would not be doing our job if we didn't recommend a lodge with it right in the name!
This little hilltop hideaway is made up of rock and thatch chalets and a spectacular viewing deck overlooking the waterhole. So sip away on sundowners and let the animals, especially the rhinos, come to you. Don't forget to take a stroll to the boutique and treat yourself to a little shopping spree to take a bit of Namibia home with you.
4. Boujee In Mushara Bush Camps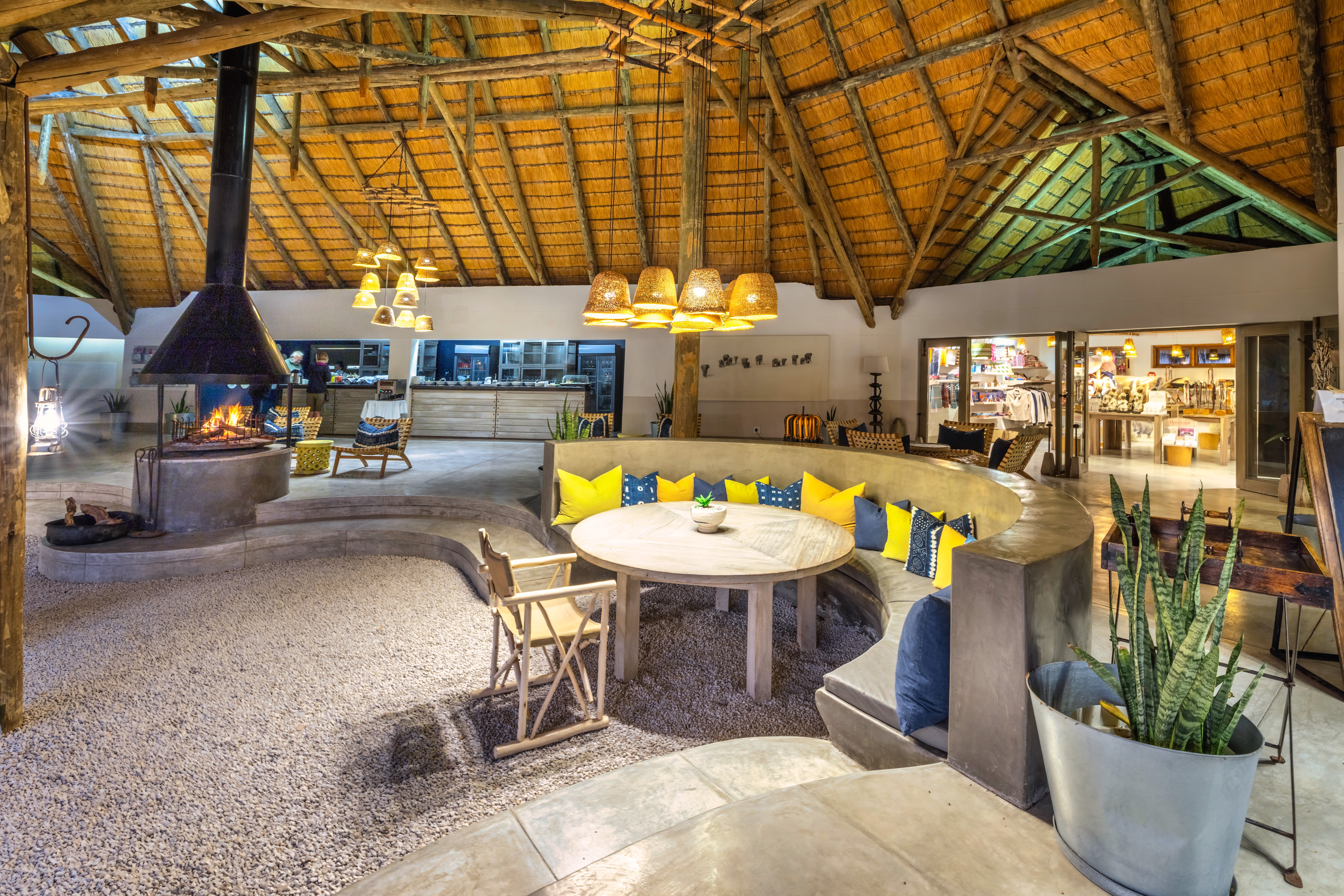 Family-friendly fun! Image Credit: Mushara Bush Camps
This down-to-earth camp is perfect for some family fun, with tents made from canvas and limestone, as well as a kiddies' pool and play area complete with childminders. It gives parents some well-deserved time to relax while still being able to spend time with their little ones.
Game drives take place daily in specially designed vehicles with elevated seats for 360-degree views, so you don't miss a single thing.
5. Farmhouse Fantasy At Mushara Outpost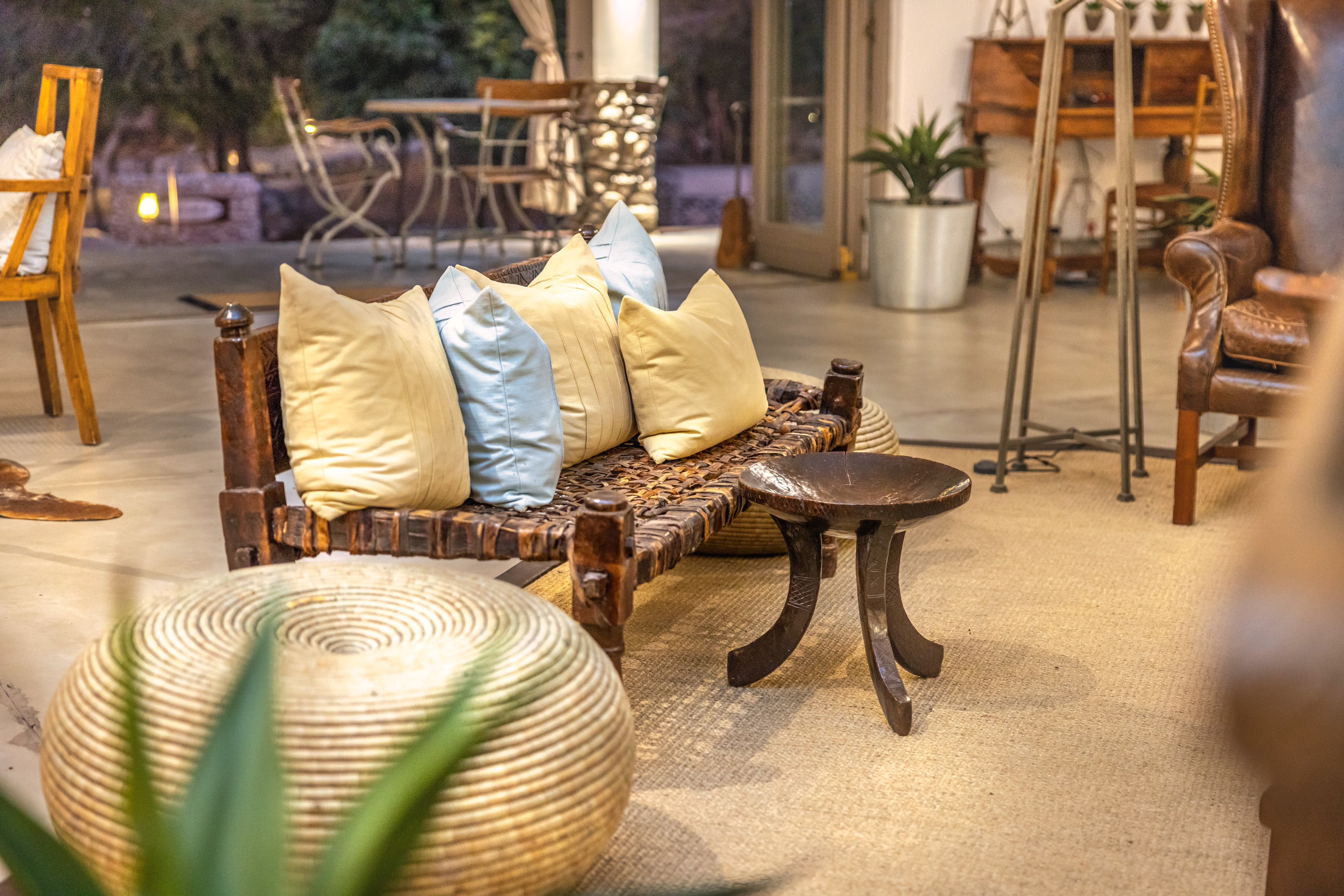 We'd like the name of their decorator, Image Credit: Mushara Outpost
Have you always dreamed of inheriting a farm from some long-lost relative? No… just us? Well, regardless, this is the perfect spot to live out any farmhouse fantasy.
And, oh, you'll fall head over heels in love with the views. And the food. And the wildlife. Really, there's just so much to fall in love with here.
Ready for Some Travel Therapy?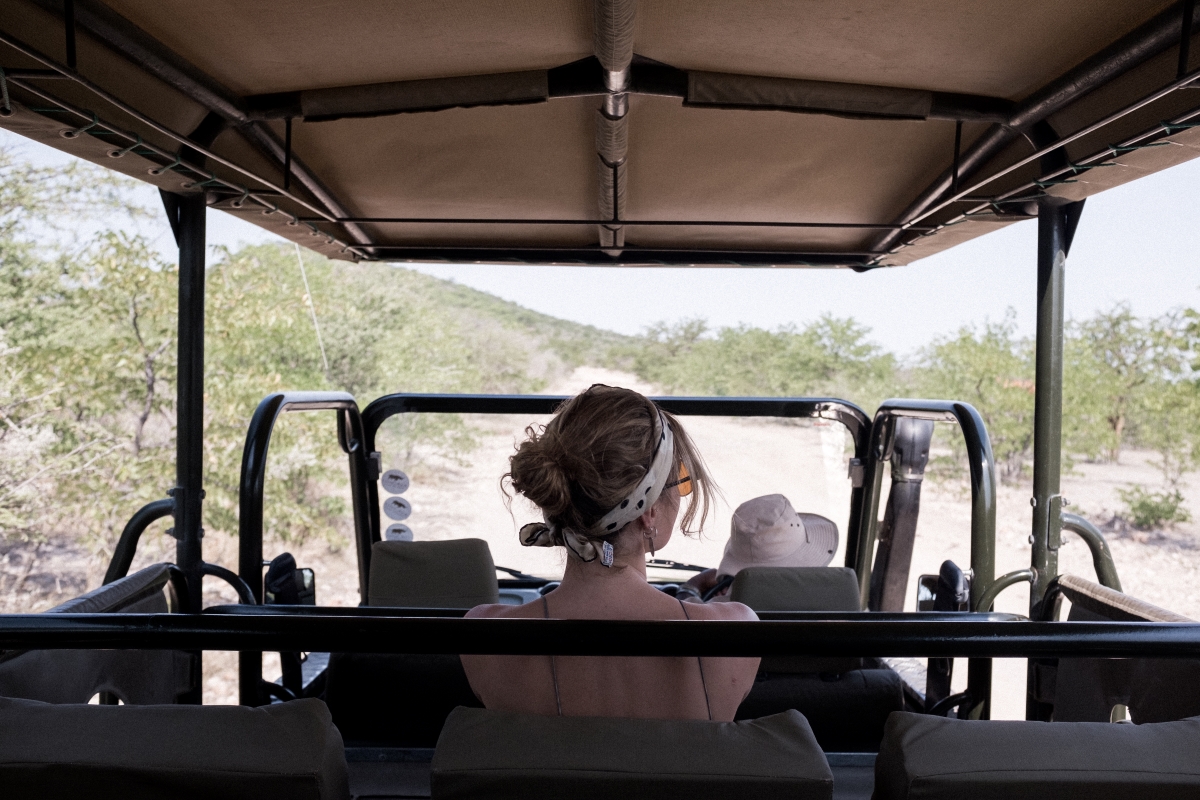 Live the kind of life people write songs about...Image Credit: Ongava Lodge
If you're an incurable travel addict and this blog isn't enough to curb your wanderlust, contact our fabulous Travel Experts for your next fix!
Come to Etosha National Park, where calories don't count, and you can do as little or as much as you'd like. Life is a journey, so make Africa your next destination. See you soon!