Oh, yes, it's true…Some of the best fine dining restaurants in South Africa await you when you come for your dream luxury African safari. But although you might visit our continent to see the Big 5, the food will be just as bold and beautiful! So, if you're salivating for some sensational fine dining experiences, follow us this way…
1. La Colombe (Constantia, Cape Town)
Travel to the fabulous La Colombe among the Constantia treetops in Cape Town for an incomparable culinary extravaganza. In fact, this restaurant has graced many "Top Restaurants in the World" lists.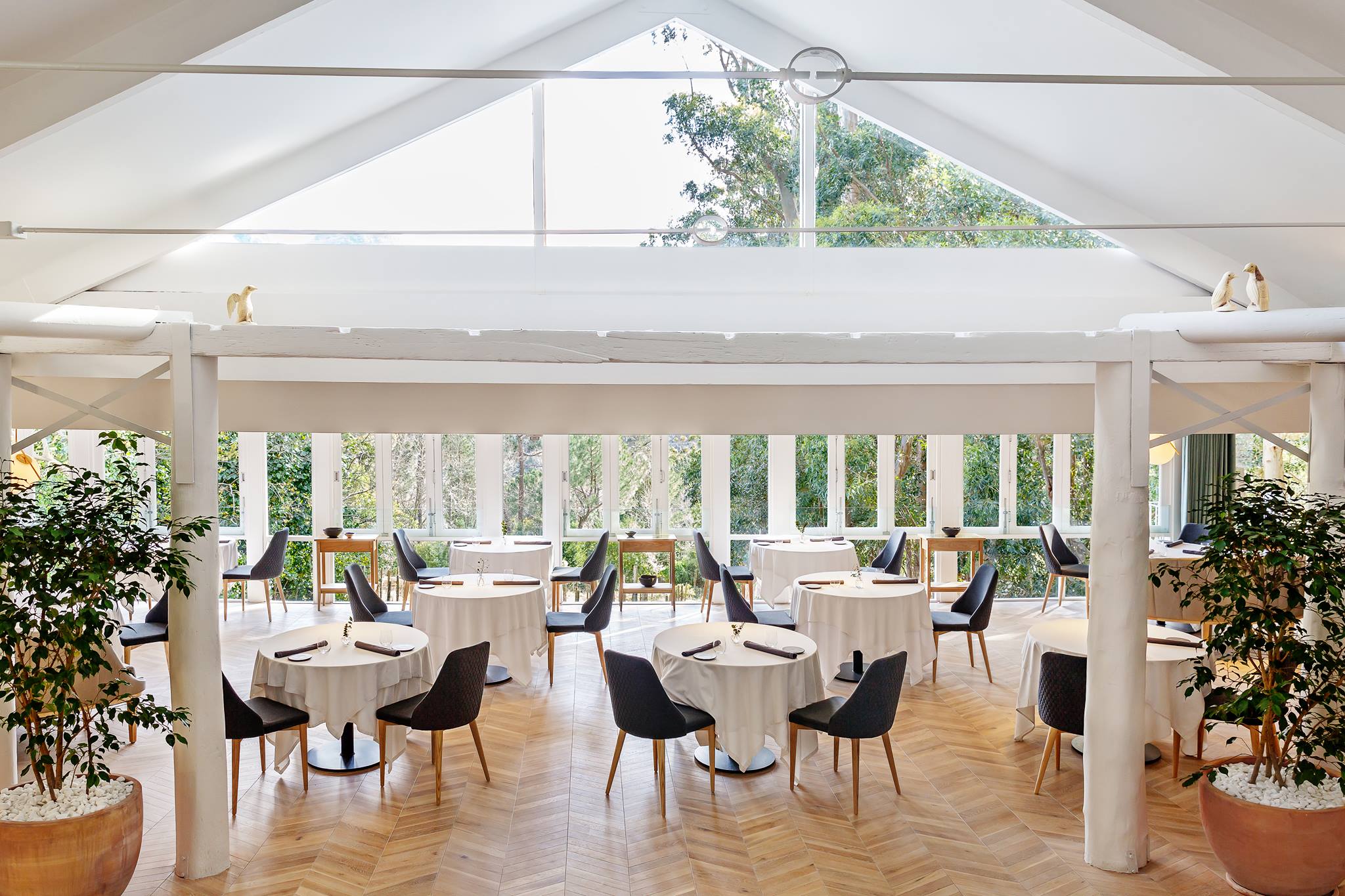 Get ready for a world-class fine dining feast, Image Credit: La Colombe
With greenery all around and an ambience that screams luxury and opulence, this is the perfect excuse to indulge in a feast. The multi-course set menu, which changes seasonally, will have your taste buds dancing with delight. And don't even get us started on the decadent desserts because, honey, they are out of this world.
Please note that a table must be secured well in advance to ensure you won't miss out. The best part? Cape Town is rated as one of the most LGBTQ+-friendly cities in the world, so you'll feel welcomed in every way.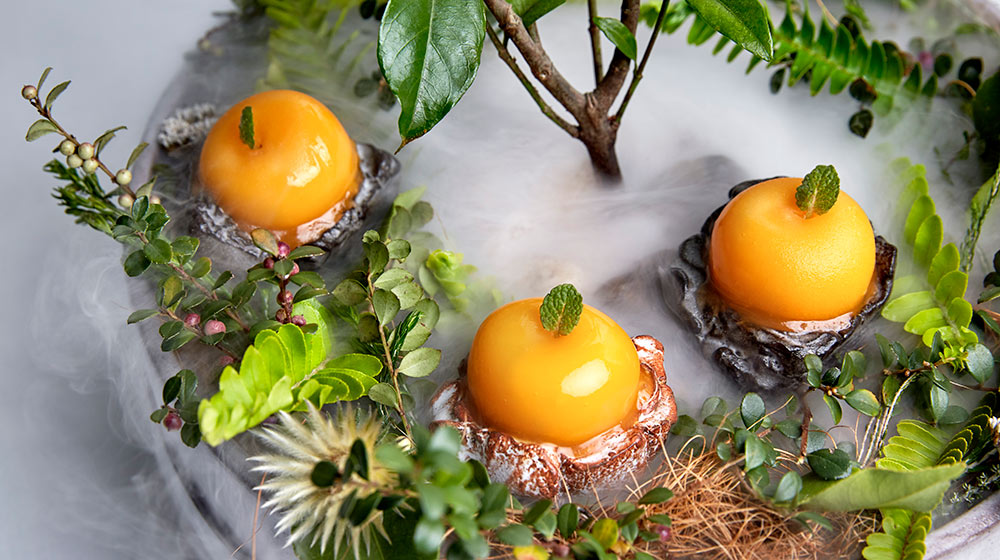 A celebration of all the senses, Image Credit: La Colombe
2. Wolfgat (Paternoster, West Coast)
Take a journey to the rugged and raw beauty of the West Coast, where the salty sea air and the sound of crashing waves will transport you to a world of pure bliss. Although it might look unassuming, this small seaside town is home to a restaurant that was crowned the best – yes, THE best – in the world.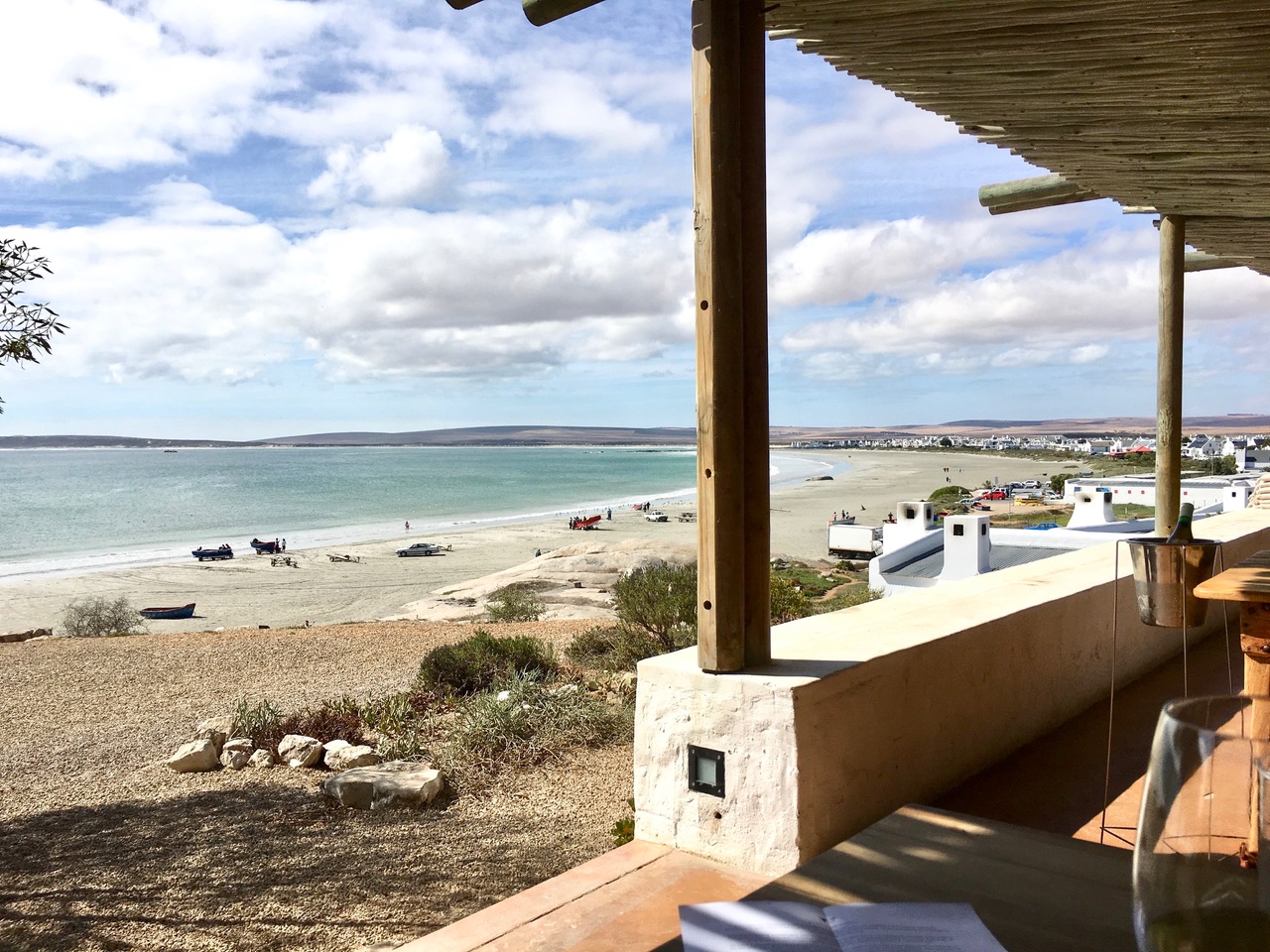 A relaxed setting for a world-class meal, Image Credit: Winemag
Feast on a seasonal tasting menu of seven courses, each showcasing the unique and indigenous ingredients specific to this coastal location. Let's not forget about the incredibly talented Kobus van der Merwe, whose divine creations will have you singing his praises for days to come.
Part of their sustainability plan is to keep the magic alive for future generations. And believe me, it's magic you won't soon forget!
With only 20 diners per sitting, this exclusive and oh-so-luxurious experience is one you simply can't afford to miss.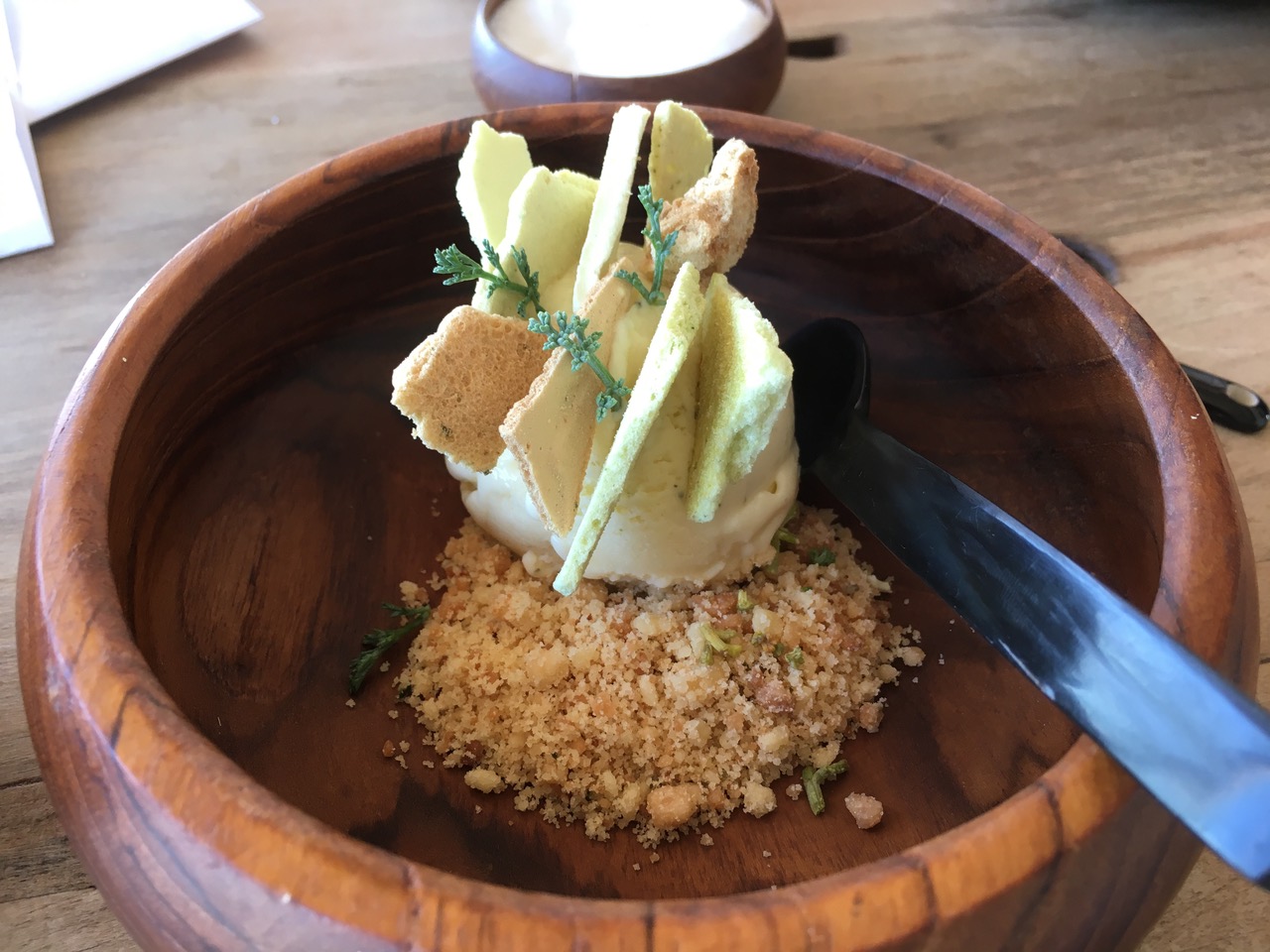 Dune celery ice cream, Image Credit: Winemag
3. Klein JAN (Tswalu Kalahari, Northern Cape)
Embark on a culinary journey that'll take you from the ways of old to the new, and celebrate the rich and diverse culture of South Africa.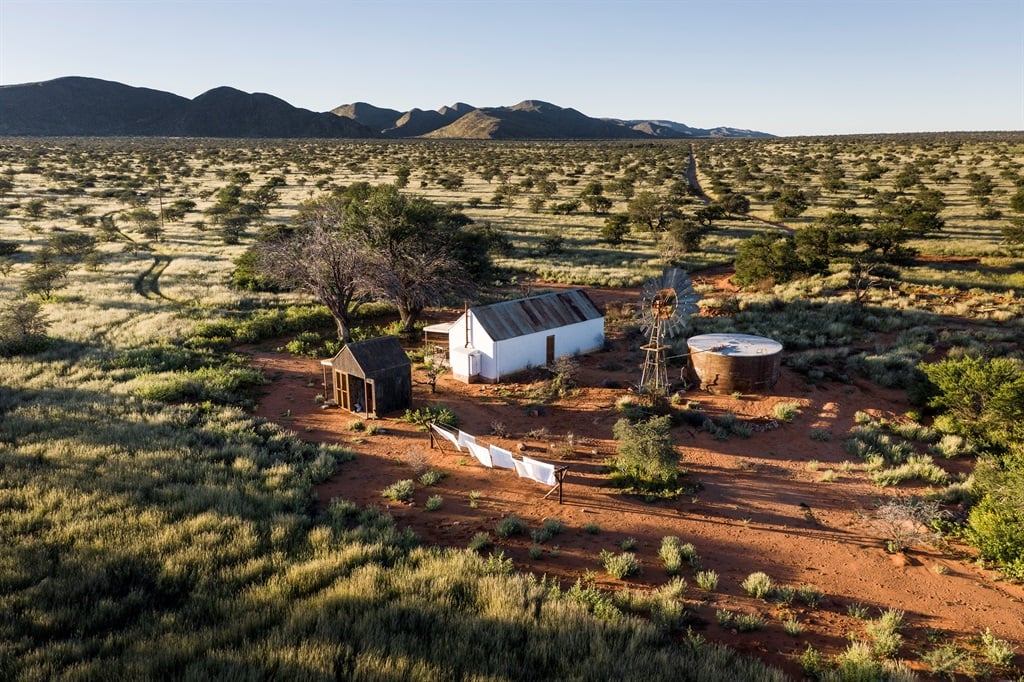 Klein Jan is set in what feels like the middle of nowhere, Image Credit: Adriaan Louw
Under the expert guidance of the one and only Chef Jan Hendrik van der Westhuizen, this gem nestled within one of South Africa's most exclusive private game reserves, is a feast for the senses like no other. And this is no ordinary chef either.
Drawing on the unique culinary offerings of the Kalahari, Klein JAN elevates traditional dishes to a world-class status that will have you moaning with pleasure. The fabulous Jan Hendrik himself, brings the spirit of his Michelin-starred restaurant in Nice back home to South Africa in the most extraordinary of ways.
So, come and indulge in a culinary experience that will take you on a journey through the heart of South African culture.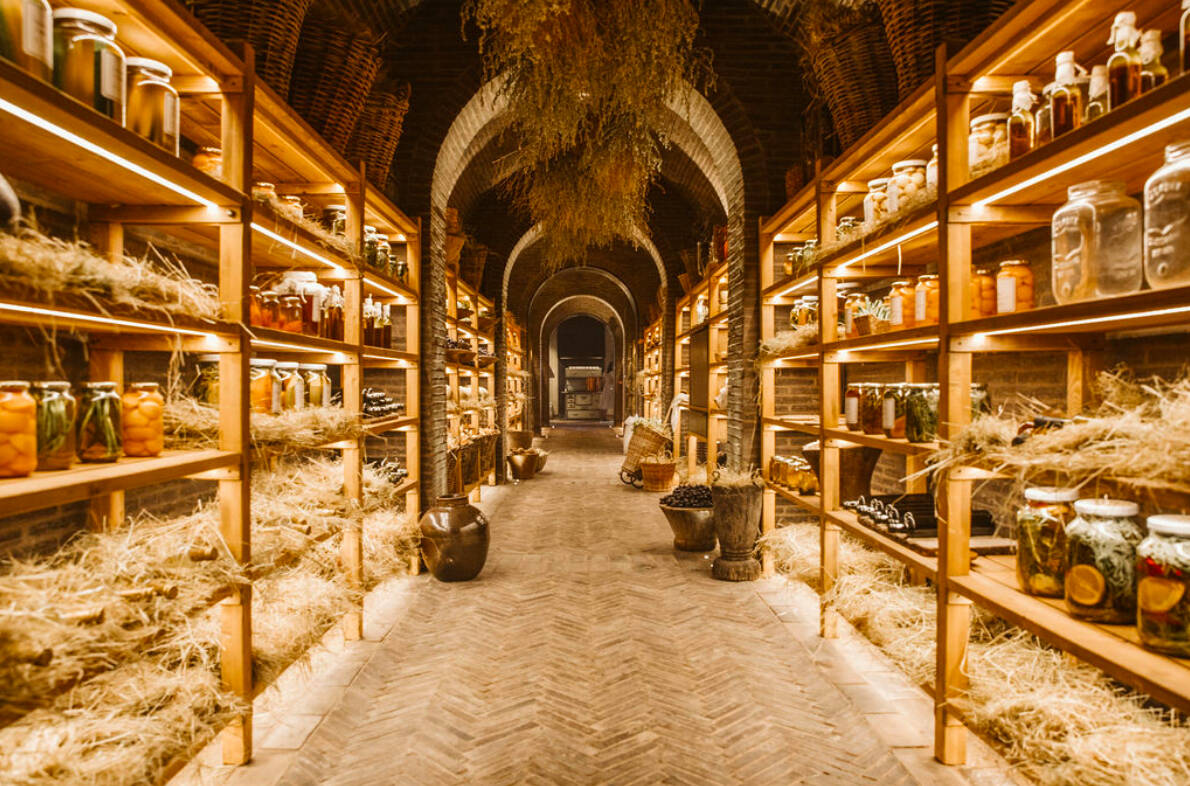 Where the feast starts, Image Credit: Klein Jan
4. Zioux (Sandton, Gauteng)
If you think you've seen it all, Zioux promises to add a new layer of drama and extravagance that will knock your socks off.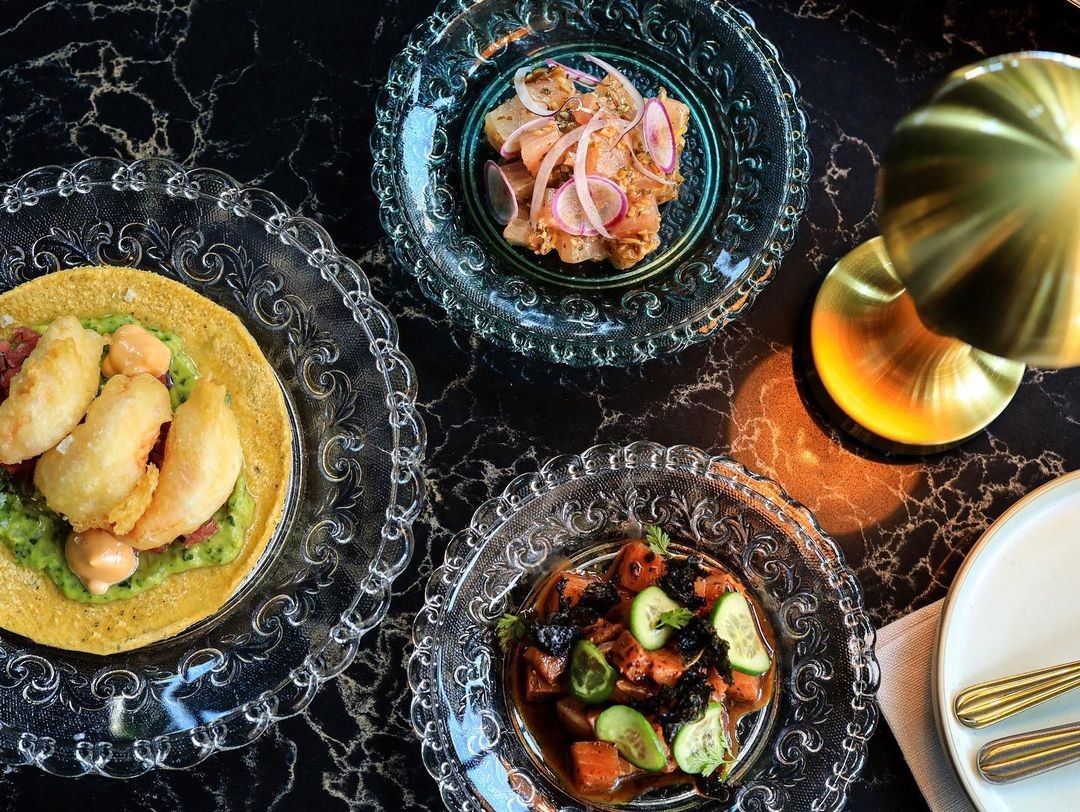 Dining so delightful, Image Credit: Zioux
This luxury cocktail bar and champagne lounge offers a menu that will make it difficult to choose just one thing. With its opulent décor, elegant atmosphere and oh-so-tasty signature drinks, you'll have to be dragged away.
Just don't go on about your delicious experience too much...your significant other might get a tad jealous that this place has stolen your heart!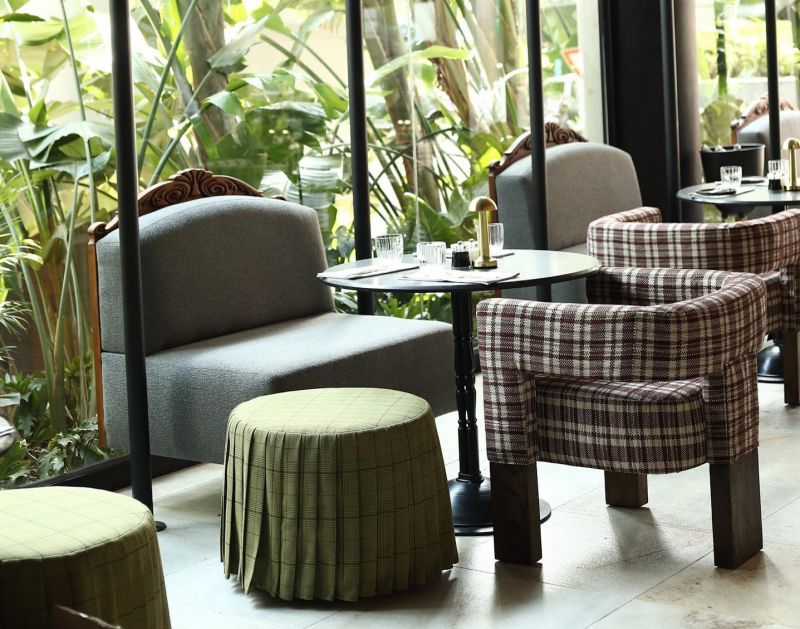 We just loooove the interior design, Image Credit: Zioux
5. Spek & Bone (Stellenbosch, Western Cape)
This hidden gem, named after the owners' cutest duo, pig and puppy, is a true culinary adventure.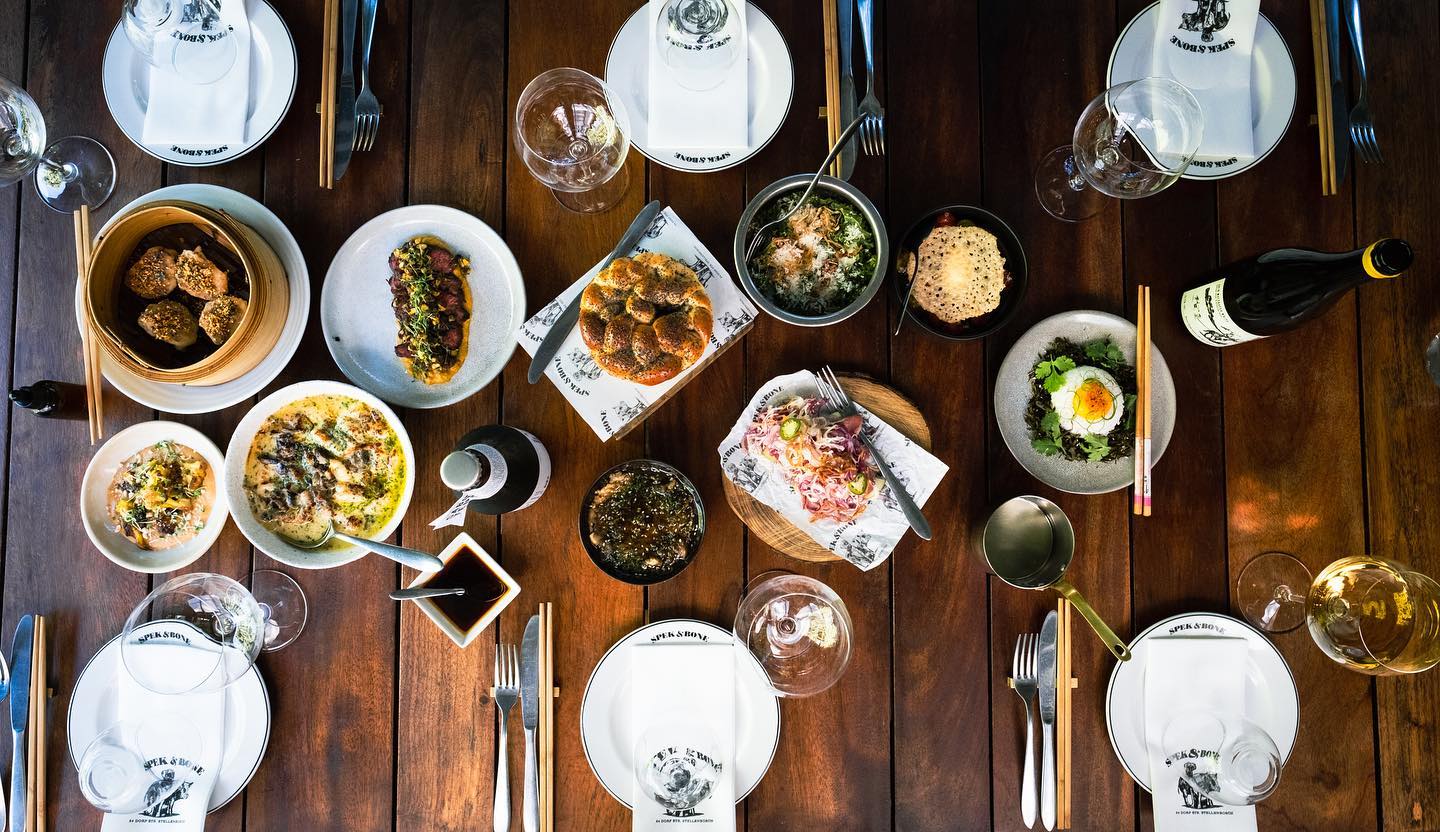 A feast fit for royalty, Image Credit: Bite Photography
This small plates eatery and wine bar is far from ordinary. The food is curated by the fabulous Bertus Basson, who isn't only the chef and owner but also a popular television personality.
Featuring a tapas menu packed with flavours that are best shared with friends and paired with specially selected South African wines.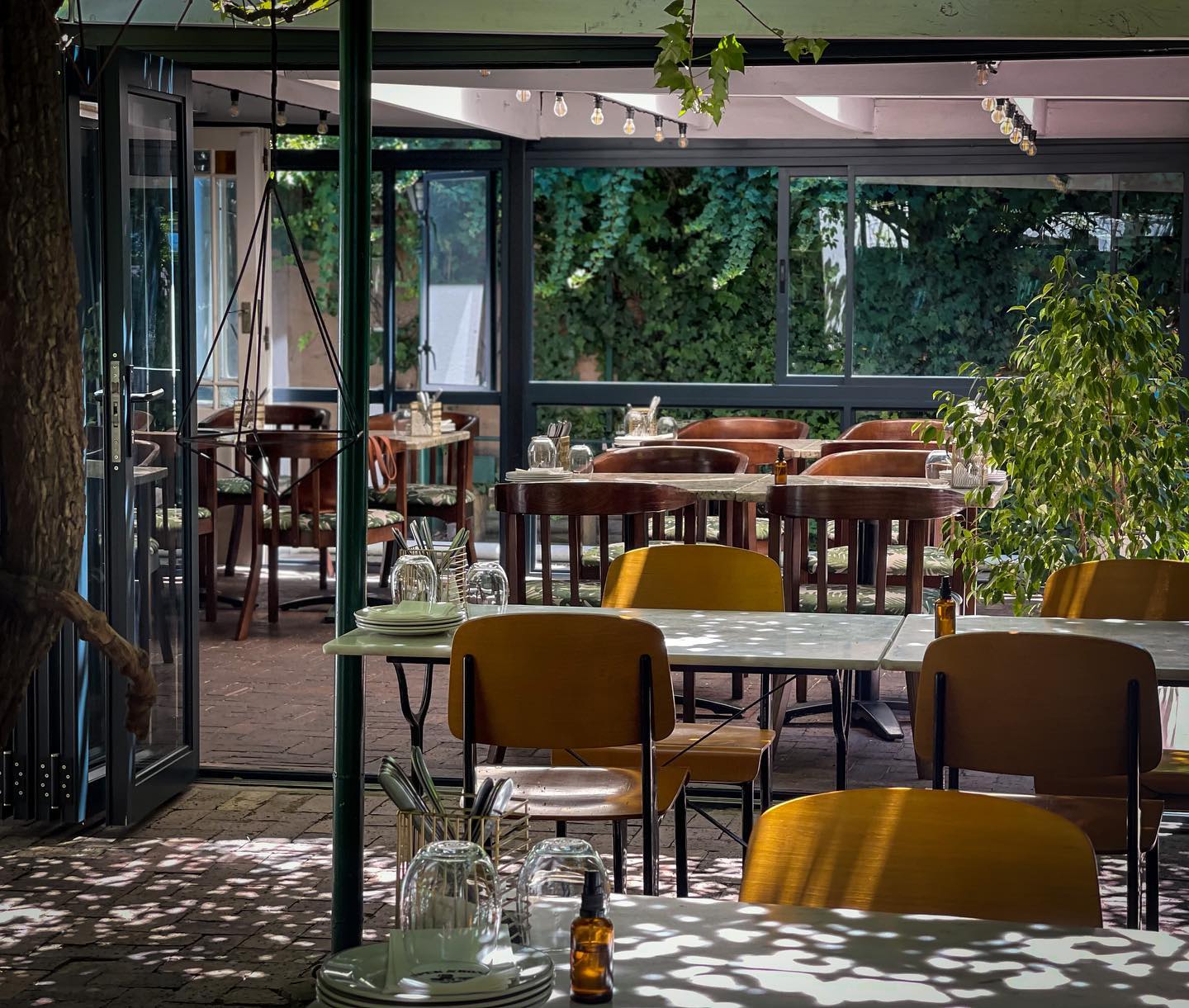 The outdoor seating area is a great date spot, Image Credit: Spek and Bone
6. PIER (V&A Waterfront, Cape Town)
Darlings, prepare to indulge in an intimate, multi-course fine-dining experience like no other. With iconic views that have made this attraction famous, you're in for a treat that will tantalise all your senses.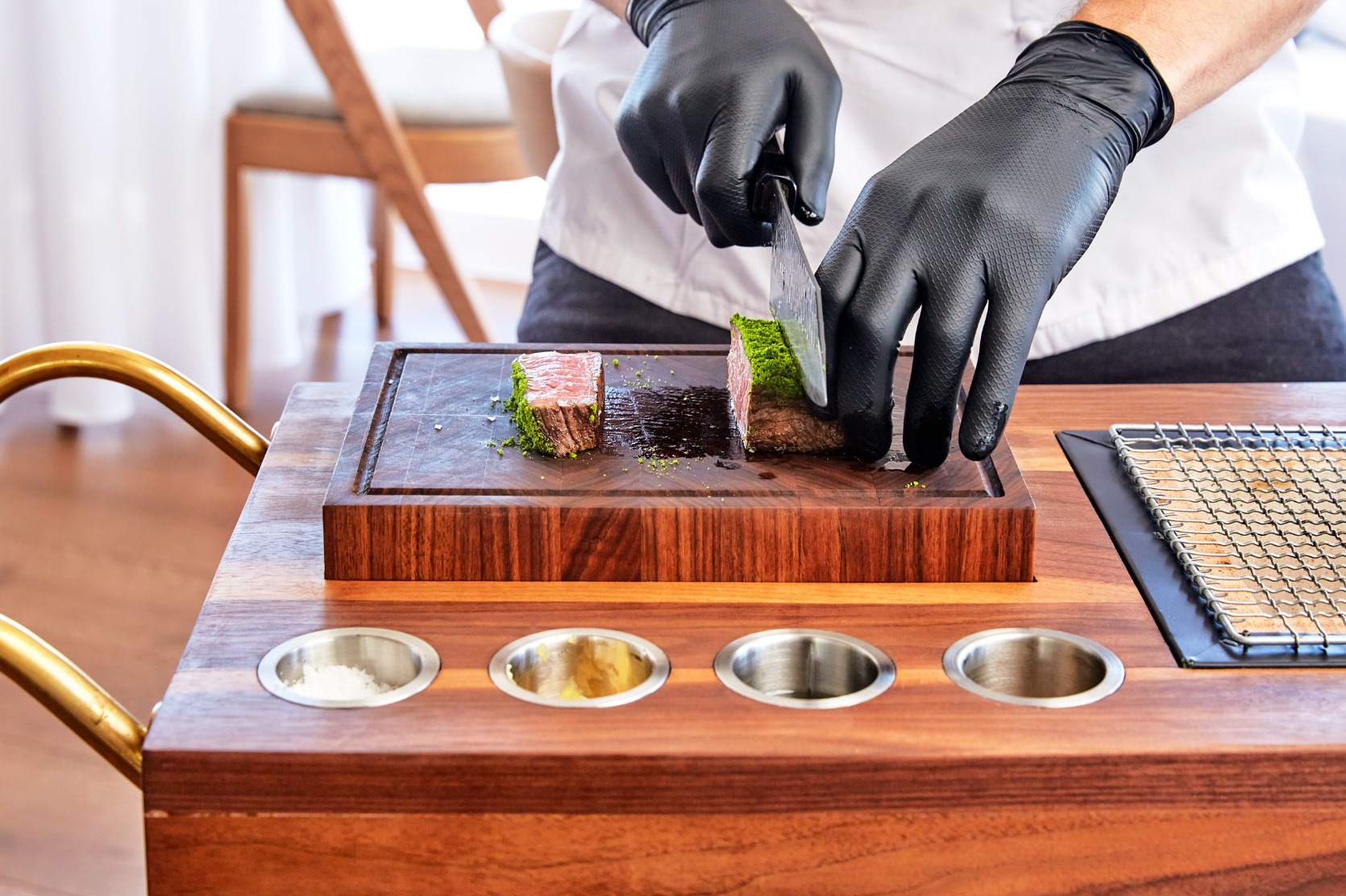 Explore a world of flavours prepared right in front of you, Image Credit: PIER
And who better to be at the helm of this gastronomic journey than the marvellous John Norris-Rogers himself? With a passion for all things luxurious and delicious, he will take you on a culinary voyage inspired by the sea.
Pier's multi-course tasting menu is a veritable symphony of flavours, textures, and colours that will transport you to culinary nirvana.
As you savour each course, you'll be treated to views of the glittering waters beyond. It's the perfect backdrop for a night of indulgence and extravagance.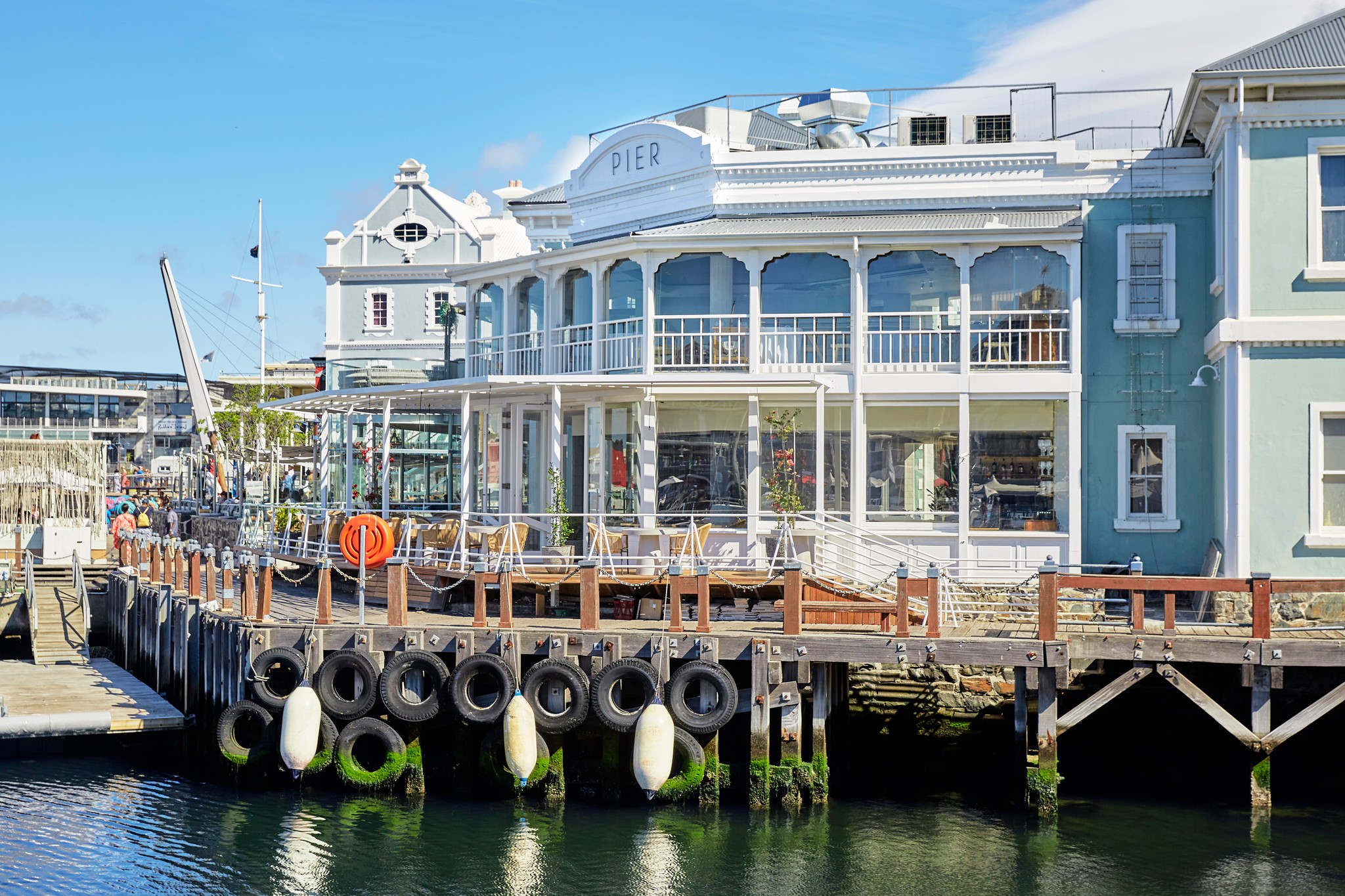 The setting for your dining experience, Image Credit: PIER
7. The LivingRoom at Summerhill Guest Estate (Durban, KZN)
Explore the beautiful culinary heritage of Durban's rich and diverse traditions. This experience, curated by Chef Johannes Richter, combines exceptional food with premium wines and top-notch service to create an unforgettable dining extravaganza.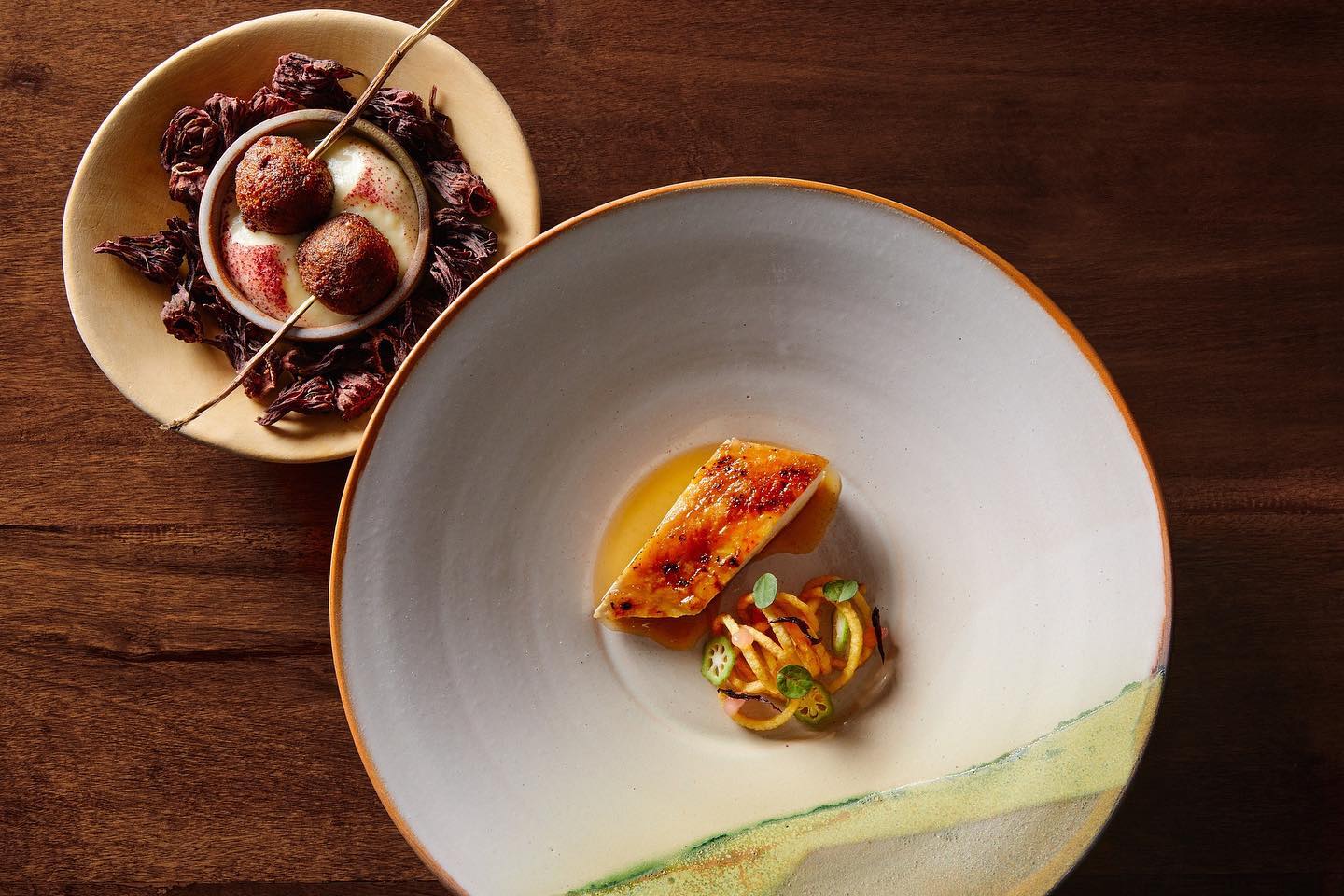 As beautiful as it is delicious, Image Credit: The LivingRoom
Whether you're looking for a discreet venue for a romantic evening for two or the perfect place to gather with friends, The LivingRoom experience is an ideal companion.
Furthermore, this restaurant strives to be one of the country's flagship establishments when it comes to ethical sourcing and supporting local communities. All ingredients are carefully sourced, and the menu is created with the utmost care and attention to detail.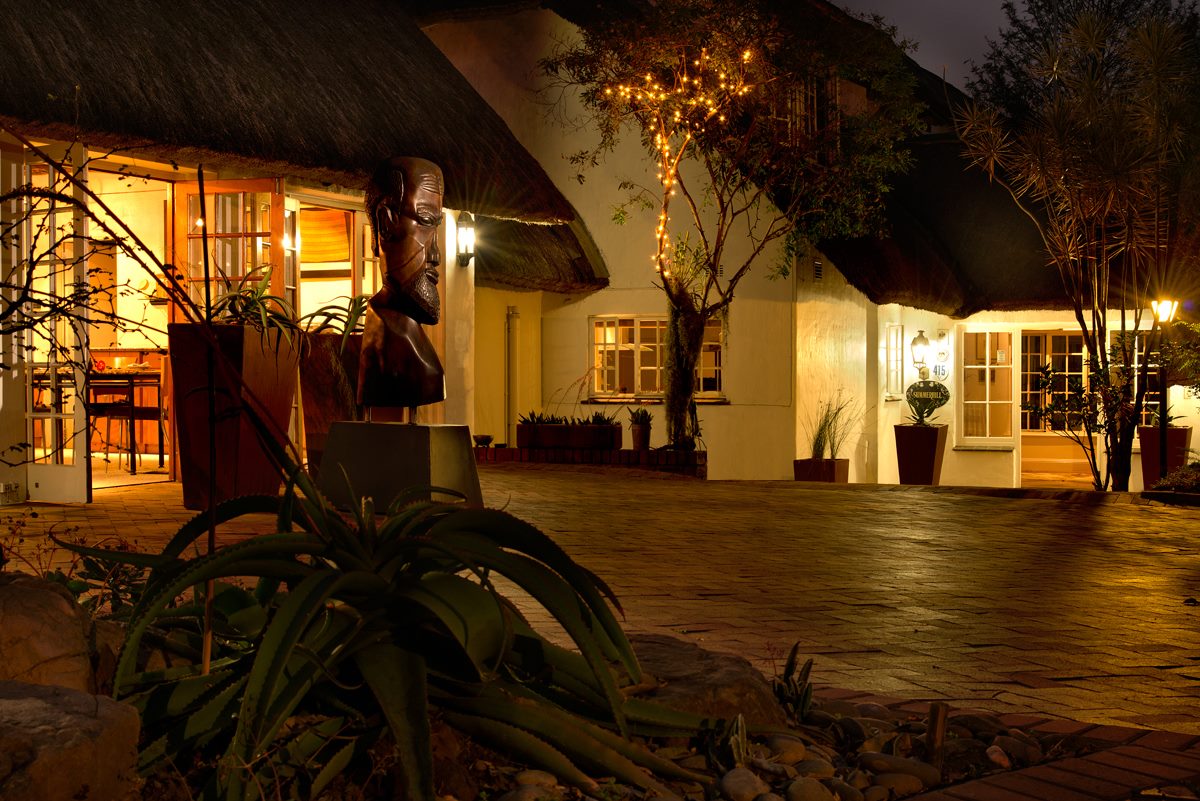 Date night sorted, Image Credit: The LivingRoom
8. La Petite Colombe (Franschhoek, Western Cape)
Picture this: a farm environment nestled in an outstandingly beautiful venue, surrounded by vineyards and meticulously manicured landscapes, with views of the breathtaking Franschhoek Valley and Pass. Sounds too good to be true? La Petite Colombe in the Cape Winelands brings this affair to life, coupled with outstanding contemporary fine dining.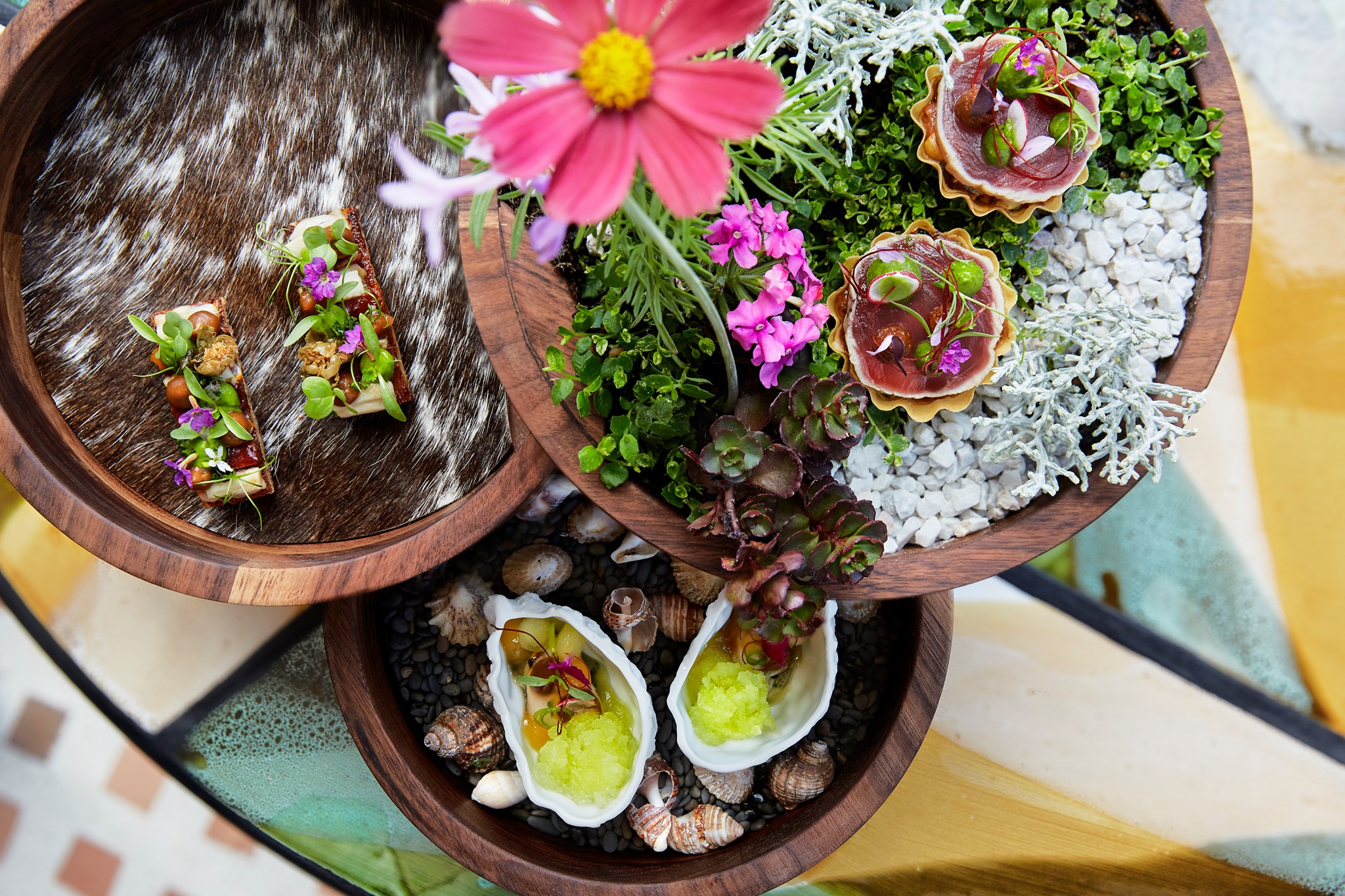 Fine dining in South Africa's wine region, Image Credit: La Petite Colombe
The talented chefs have curated a menu that combines the freshest local ingredients with innovative techniques and unexpected flavours. Each dish is a work of art, beautifully presented and bursting with flavour and texture.
There's an opportunity to book an exclusive private dining experience in partnership with the Everard Read Gallery on Leeu Estates, which is the perfect opportunity for groups of 10 to 18 diners to indulge in a truly one-of-a-kind culinary performance. Plus, you'll have the freedom to explore the gallery privately and bask in its beauty and wonder.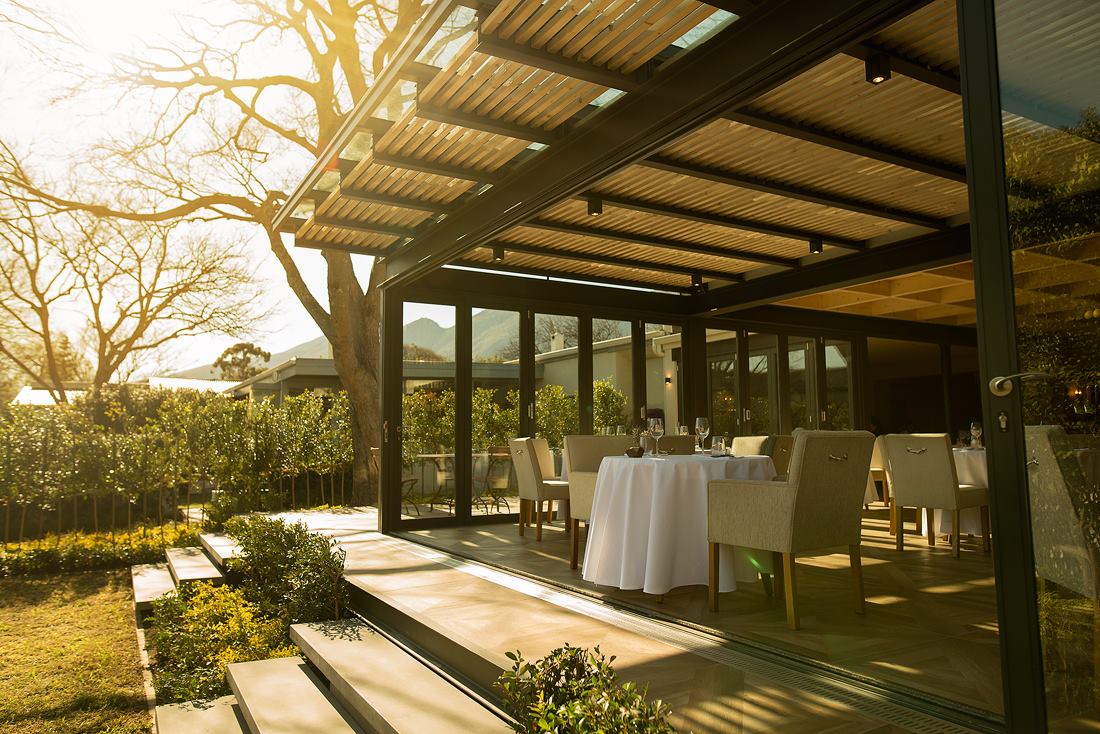 Pretty as a picture, Image Credit: La Petite Colombe
9. The Pot Luck Club (Cape Town)
Get ready to have your taste buds tantalised, and your senses dazzled. The Pot Luck Club believes that dining out should be more than just a meal – it should be an event that brings joy, happiness, and fulfilment. And who better to bring that to the table than the one and only Chef Luke Dale Roberts?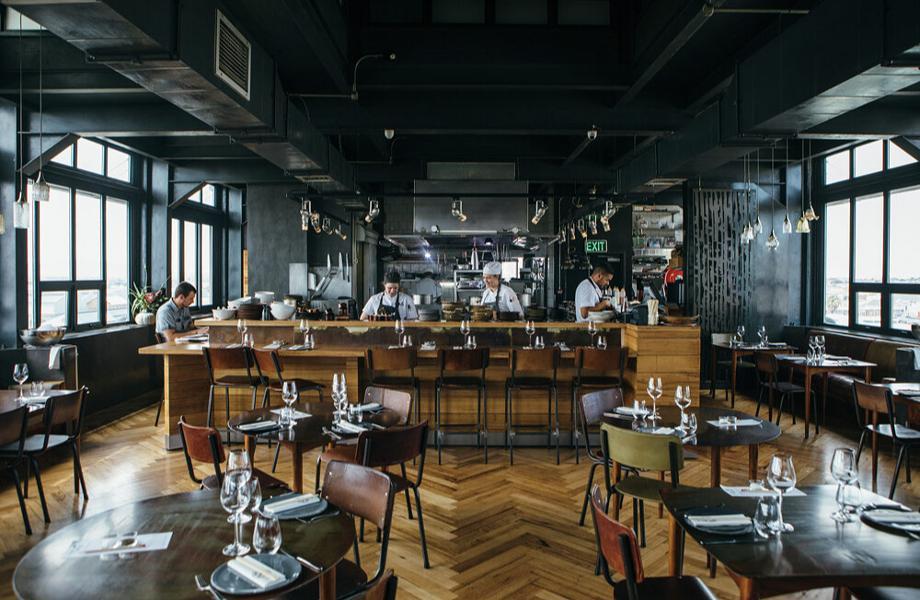 Enjoy a creative dining experience in Cape Town, Image Credit: The Pot Luck Club
Luke's name is synonymous with the finest, most creative, and innovative cuisine. At The Pot Luck Club, you'll be treated to a show-stopping experience that will leave you wanting more. And it's not limited to the food but they are also mixology experts, crafting cocktails that will surprise and delight.
The restaurant's focal point is an open-plan kitchen, illuminated by studio lighting to give the impression of a stage. And trust us, the chefs are the stars of the show.
The small plate menu concept is perfect for sharing around the table, offering modern global dishes that will take your taste buds on a journey around the world. Every bite is a burst of flavour and creativity, from savoury to sweet.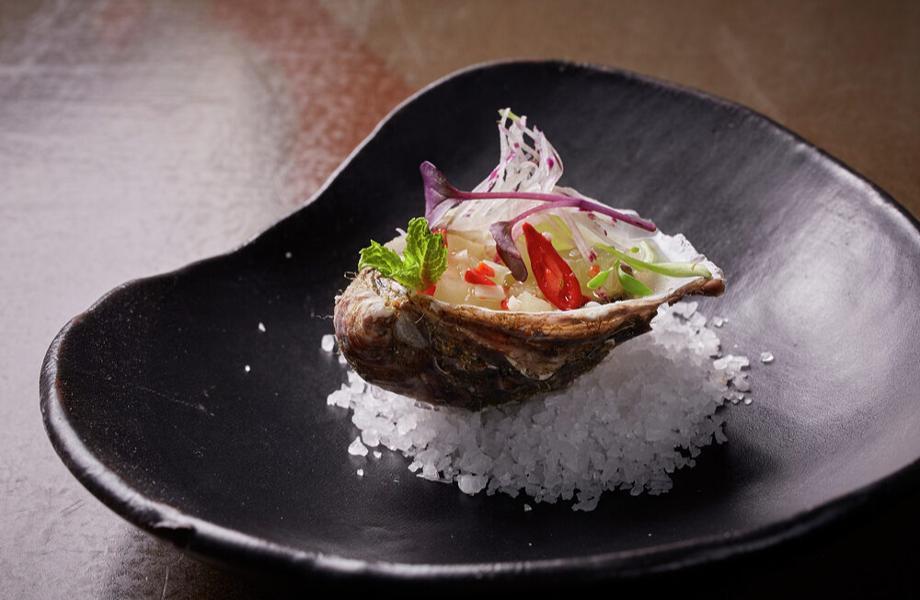 Savour each bite on the small plate menu, Image Credit: Pot Luck Club
Table for Two?
Now that we've got your attention...and your stomach growling...let's start planning your dreamy escape to gay-friendly South Africa!
Our Travel Experts will ensure you have all the VIP access to all the top fine dining restaurants in South Africa so you can enjoy a stunning experience from start to finish.