If you're wondering when to visit South Africa for Pride festivals, you've come to the right place! Pride means more than just a group of lions in South Africa. It's all about parades and parties to celebrations and concerts. And as Africa's leading LGBTQ+ Travel Experts, we'll show you the way for a whole lotta fabulous fun! Here's our guide on when and where to celebrate Pride in Africa's most gay-friendly country.
Well, Hello There, South Africa
The rainbow nation in South Africa has led the way when it comes to being gay-friendly. In fact, it was the first country in the whole world (yes, you've read that right!) to outlaw discrimination based on sexual orientation in 1996. It was also the fifth country globally to legalise same-sex marriage in 2006.
Everything from our biltong (a dried cured meat that's a staple food here) to our boerewors (type of sausage) carries the 'proudly South African' logo. And true to our nature, every city (and many smaller towns) has a Pride festival. In short (or skirt), South Africa is your dream destination for a Pride festival and safari combination.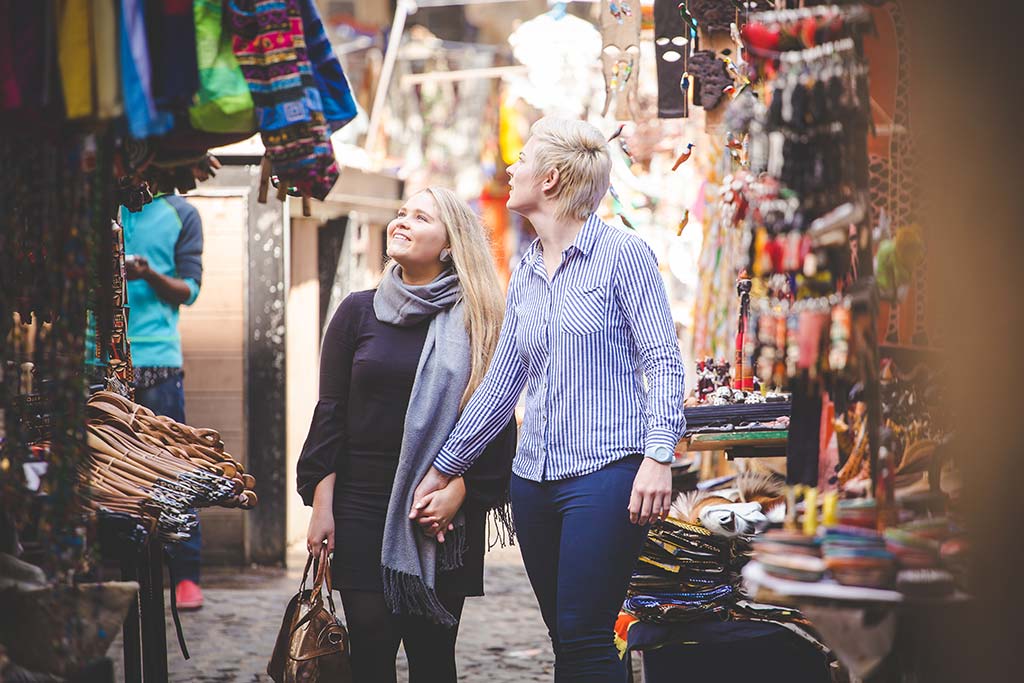 Explore the streets of Cape Town to get a taste of the city's vibrant culture
When to Travel to South Africa for Pride
Here's an overview of our favourite Pride festivals to mark on your calendar.
January to March: Cape Town Pride
Cape Town is the fabulous Mother City and undisputed Gay Capital of Africa. It competes with Johannesburg for the biggest Pride event on the calendar. Usually held at the end of February and into March, Cape Town Pride is as much a celebration of the Cape's glorious Med-style summer as it is all things queer.
It takes place over multiple days, and the city is abuzz with colour and dazzling events, from Queer Proms, The Mother City Queer Project, LGBTQ+ literary festivals, live music, costume parties, and outreach programmes. And, of course, the parade through town.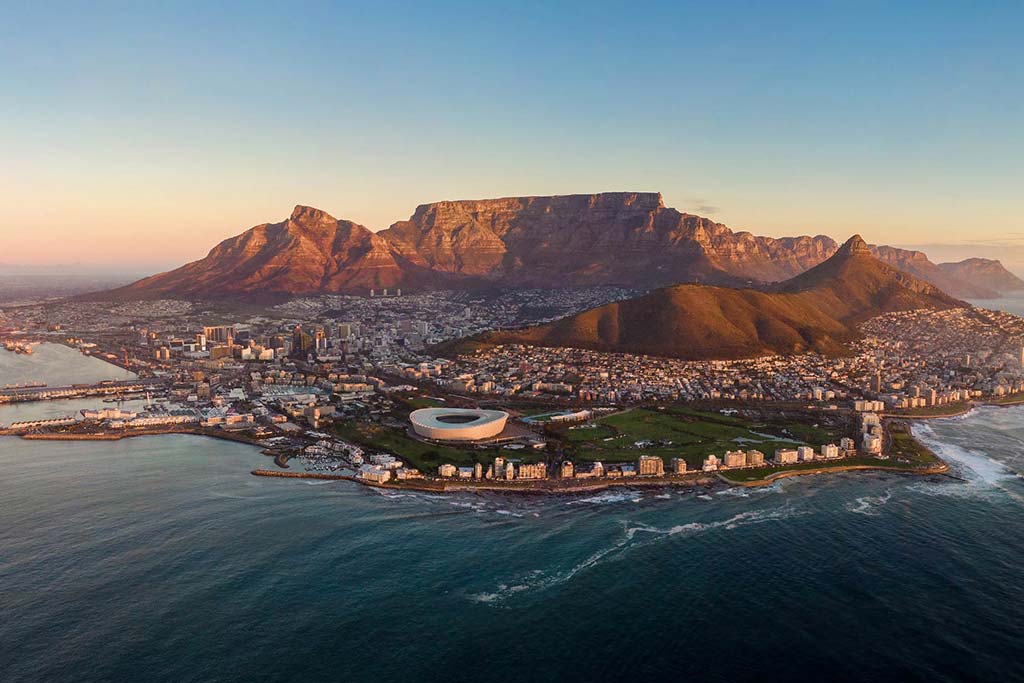 Cape Town in all her glory
From City to Safari
You can't come to South Africa without going on safari! And although February is not exactly the peak time for a safari in the Kruger National Park, it's still fantastic in different ways! This is prime time for birders as there are plenty of stunning migratory birds flitting around!
On the other hand, game reserves in the Eastern Cape are also within easy access from Cape Town, either by air or a road trip along the scenic Garden Route. And don't think you'll be getting sloppy seconds for missing out on the Kruger-esque game reserves up north. These are some world-class game reserves stocked with the Big 5 and plenty of other animals. The fact that it's malaria-free is the cherry on top.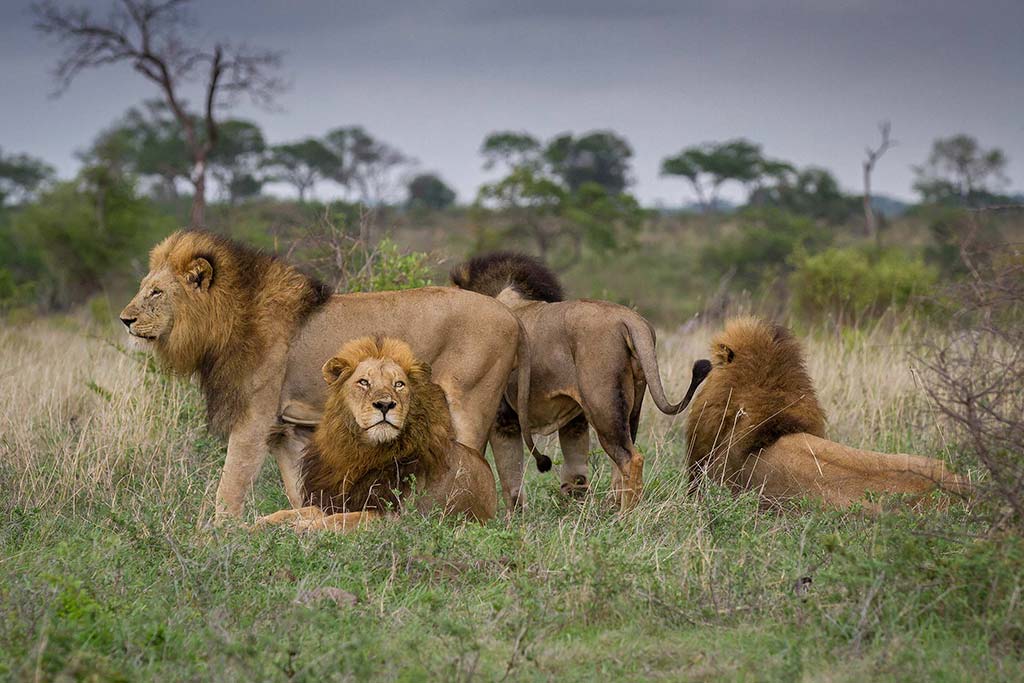 From prides to Pride, South Africa delivers
April to June: Garden Route and Durban Pride
Making its debut in 2022, Southern Cape Pride is launching the annual Knysna Peacock Festival in March. Expect an extended party weekend with live music, top DJs, drag shows, competitions and a showcase parade through this delightful seaside town.
Shake Your Tail Feathers
The Pink Loerie Mardi Gras and Arts Festival (PLM) is named after the Knysna loerie, a beautiful forest-dwelling turaco endemic to the Garden Route. This annual LGBTQ+ event is held around May/June in Knysna, the epicentre of the Garden Route. With an action-packed programme, the PLM is another lively and colourful event easily paired with a Big 5 luxury safari in the Eastern Cape, a few hours' drive eastwards.
Then there's also Durban Pride, held in KwaZulu-Natal's (KZN) capital city. It usually runs in June with a programme of parties, parades, film and music festivals and outreach events. June is also one of the cooler months along the sultry KwaZulu-Natal coastline. But don't worry, you'll find plenty of ways to get hot and sweaty (wink, wink).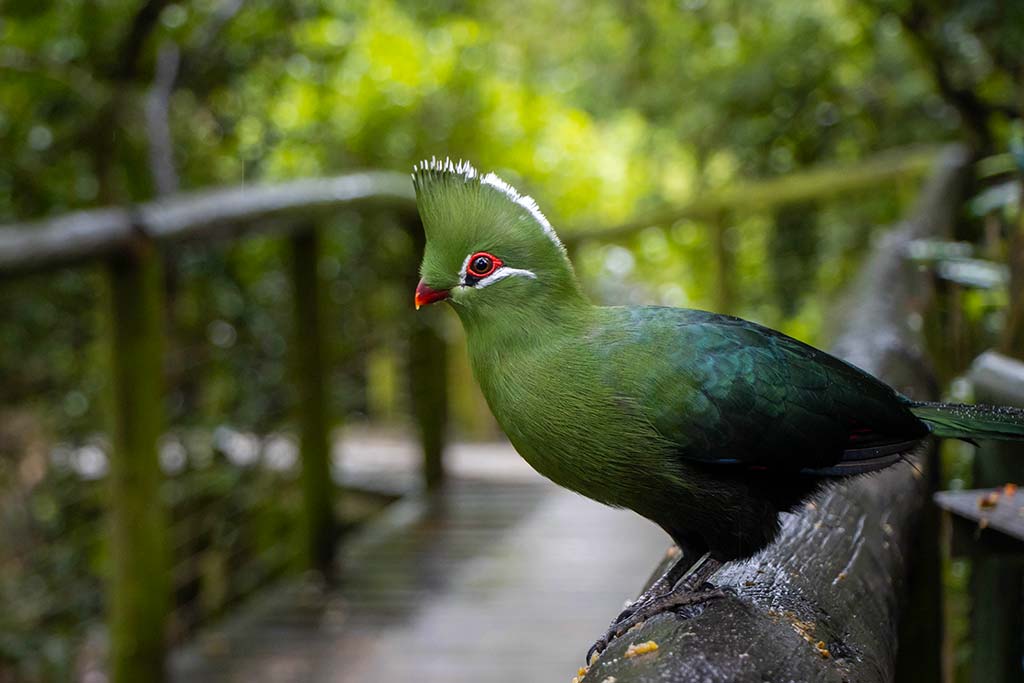 The loerie bird looks like the most fabulous drag queen. Image Credit: Marlin Clark
Jet Set…Safari
KZN has amazing game reserves that, like those in the Eastern Cape, don't get the attention they deserve. However, unlike the Eastern Cape, KZN gets all its rain in summer from December to March, making for prime game viewing conditions in the dry, cooler months from May to October.
July to September: Township Pride in Soweto, Kanana and Ekurhuleni
Prime safari time in the northern safari destinations of South Africa is also Pride time in emerging centres of traditional conservatism. In other words, where the Rainbow Flag flies strongest and proudest. And what better way to experience Africa and support the struggle for personal freedom than to join a township Pride parade? You can't get more authentic than that.
July to September are some of the best months for a classic safari in any of the country's northern safari destinations, including the Greater Kruger and reserves like Madikwe and Pilanesberg.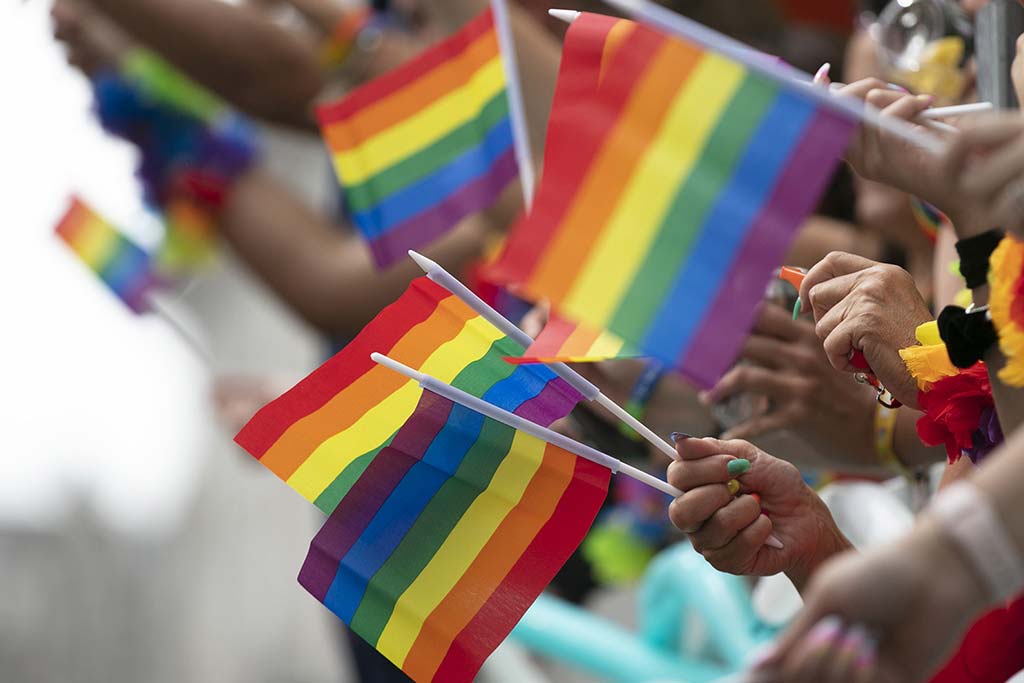 You can wave your rainbow flag proudly in South Africa
October to December: Joburg, Gqeberha and Pretoria
Johannesburg. Joburg. Jozi. The beating heart of South Africa, or Africa for that matter, never does anything in half measures. Cape Town may lay claim to the queer limelight, but Johannesburg Pride takes its diversity, energy and sheer size very seriously indeed.
Joburg Pride is usually staged in October, which is also one of the best months for a safari in the northern safari destinations, including Kruger, Madikwe and Pilanesberg. These reserves are all easy to get to from Joburg, and they all offer authentic Big 5 safaris, luxury lodges and classic African scenery.
Gqeberha (formerly Port Elizabeth) and Pretoria usually put on their Pride festivals in November/December, so if you're in the neighbourhood, you're in for a treat.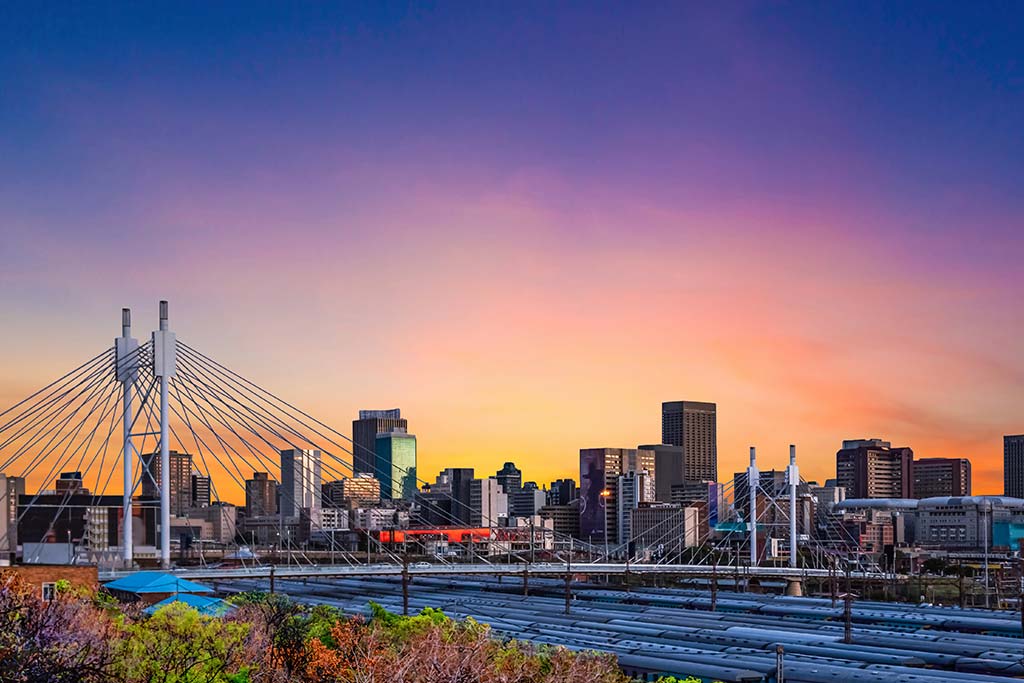 The city of gold, Johannesburg
October: South Africa's National Pride Month
If you miss out on these and other smaller Pride events around South Africa, October is our National Pride Month when the whole country gets behind the rainbow flag. It's a festive time wherever you go. And as luck would have it, October is also a great time to travel to South Africa for a wildly wonderful Big 5 safari.
Ready to Start Planning Your South African Pride Safari?
Let us help you plan when and where to visit South Africa for a Pride Festival and luxury African safari combination. Talk to your LGBTQ+ Travel Experts about arranging a Pride safari that combines a riotous celebration of being yourself with a first-class safari experience tailored to your exact requirements.