Are you feeling a little crazy and need an outlet for that heart-pounding adrenaline? Or maybe you just want to lounge around in the sun and get a little sexy? But wait, if you're looking for an adventure that'll make you feel like running around in your birthday suit, then we've got the perfect place for you! Here are the top African travel destinations for 2023 to make all your wildest fantasies come true!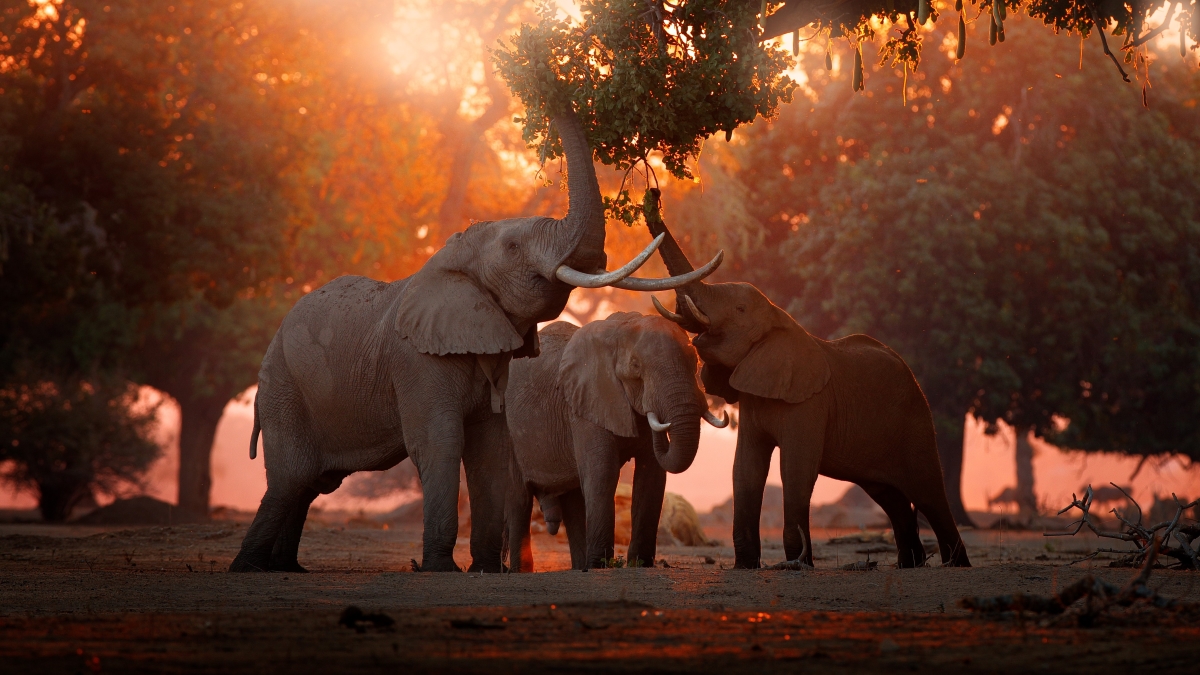 Whatever you're craving, we have the destination for you!
A-MAZING Natural Wonders and Tales of Magic – Victoria Falls
No matter what your preference, Africa's legendary Victoria Falls will not fail to dazzle. It is a classic African destination for lovers, safari fans, and adventure seekers alike. In fact, the falls are so beloved – offering something for everyone – that they make regular appearances on many itineraries.
Victoria Falls proudly claims the title of "Adrenaline Capital of Africa" as the scene of an almost infinite variety of daring pursuits. Throw caution to the wind and bravely dabble in bungee jumping, microlighting and white water rafting. However, if adrenaline is just not your thing, there are plenty of wilderness regions and romantic retreats to complement your Victoria Falls experience.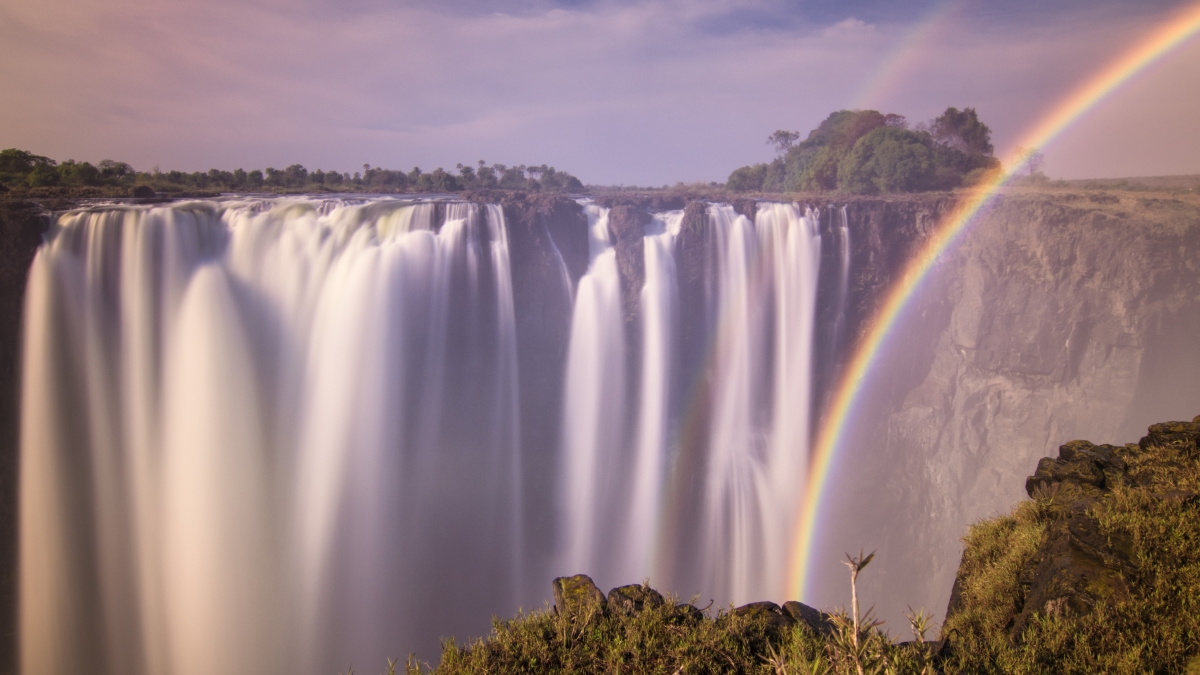 One of the Seven Natural Wonders of the World
Luxurious Lounging in Leopard Lairs – Sabi Sand Game Reserve
If you're obsessed with spotty elusive leopards, THE greatest African destination for you has to be the Sabi Sand Game Reserve. Leopards, however, are not so elusive in this renowned Kruger National Park – just like the spots on a leopard, they appear to be everywhere! Additionally, Sabi Sand's Big 5 habitat has the largest concentration of leopards in South Africa, as well as numerous award-winning luxury lodges and exceptional game viewing throughout.
Savour stunning vistas of diverse landscapes as well as the wildlife that calls it home. While on nature excursions via foot or 4x4, the wildlife-sighting possibilities are endless. Along with hyena clans, packs of wild dogs, various antelope species, giraffes, hippos, and other animals, it's very likely that you'll encounter the fabled Big 5!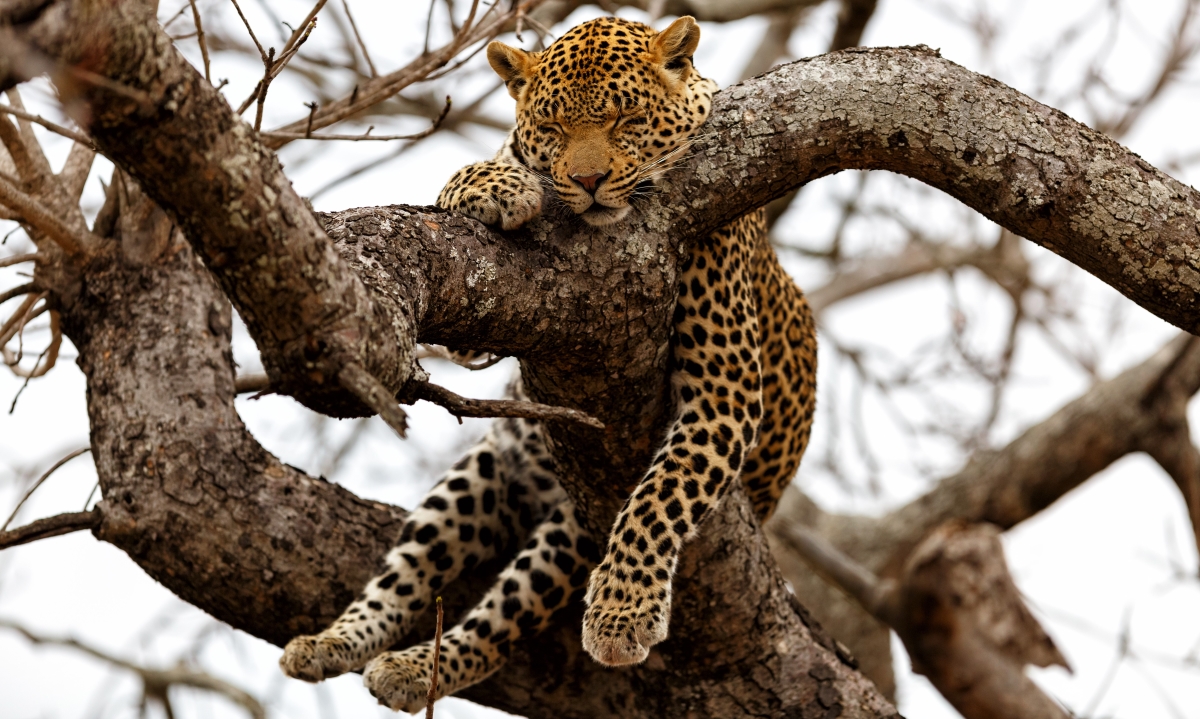 Lazy leopard in Sabi Sand
Macrocosm Free From Mankind's Folly – Lower Zambezi National Park
The Lower Zambezi National Park is among our Travel Experts' must-visit destinations on their personal bucket lists. It's a remote area with stunning natural beauty. And if you've experienced every breathtaking safari there is to offer – the Lower Zambezi should be next on your list!
The park is located next to Zimbabwe's Mana Pools Reserve, downriver from Victoria Falls. Stunning vistas of the Zambezi River, an endless expanse of pristine nature, and lush riverfront surroundings are all made possible by its location. The park's habitats are an unbelievable menagerie, teeming with vast herds of majestic lions, bulky buffalo, giant elephants, and spotted leopards.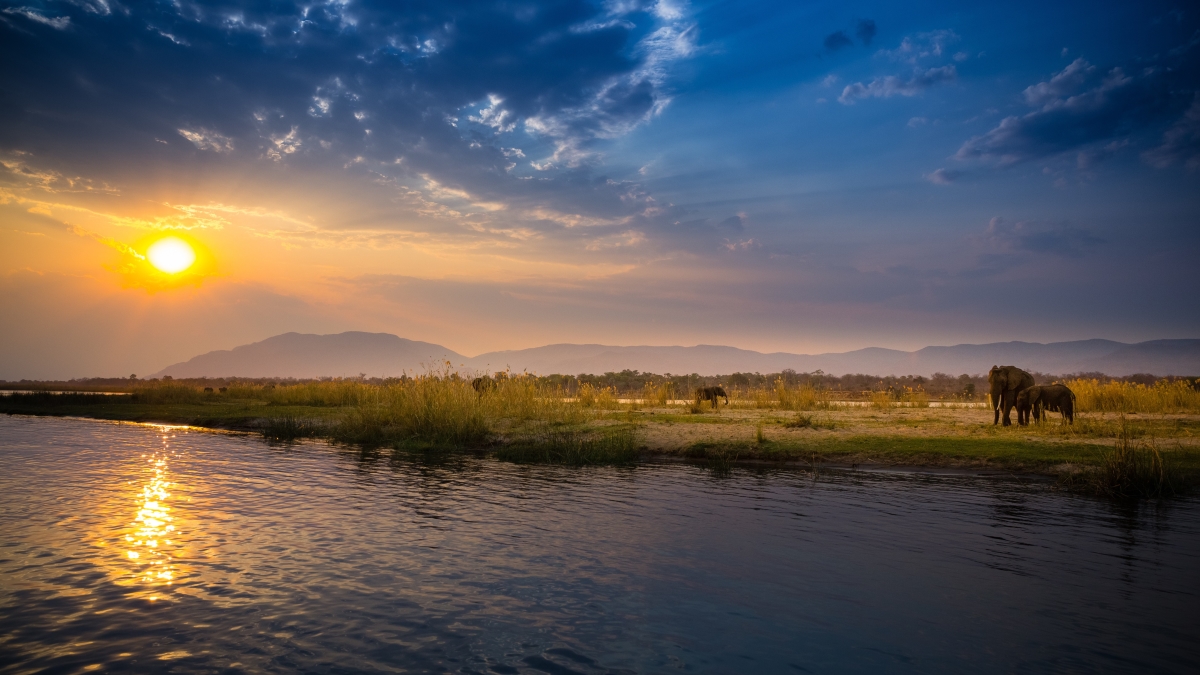 Gorgeous pristine paradise in Africa
Secluded Water-Rich Wildlife Wonderland – Linyanti
Like Lady Gaga and her infamous meat dress – in the wilds of safari – water and wildlife are BFFs. And for a private African getaway that's packed with wildlife and free from people, you can't beat the Linyanti Wildlife Reserve in Botswana!
The area is a wonderland of meandering rivers and lagoons, riverine forests, tranquil islands, and majestic trees. Get ready for an African holiday like no other, with off-roading, night drives, land and water safaris, walking tours, fishing, and incredible star-filled sleep-outs. Here, you can enjoy a truly private getaway and get up close to Mother Nature.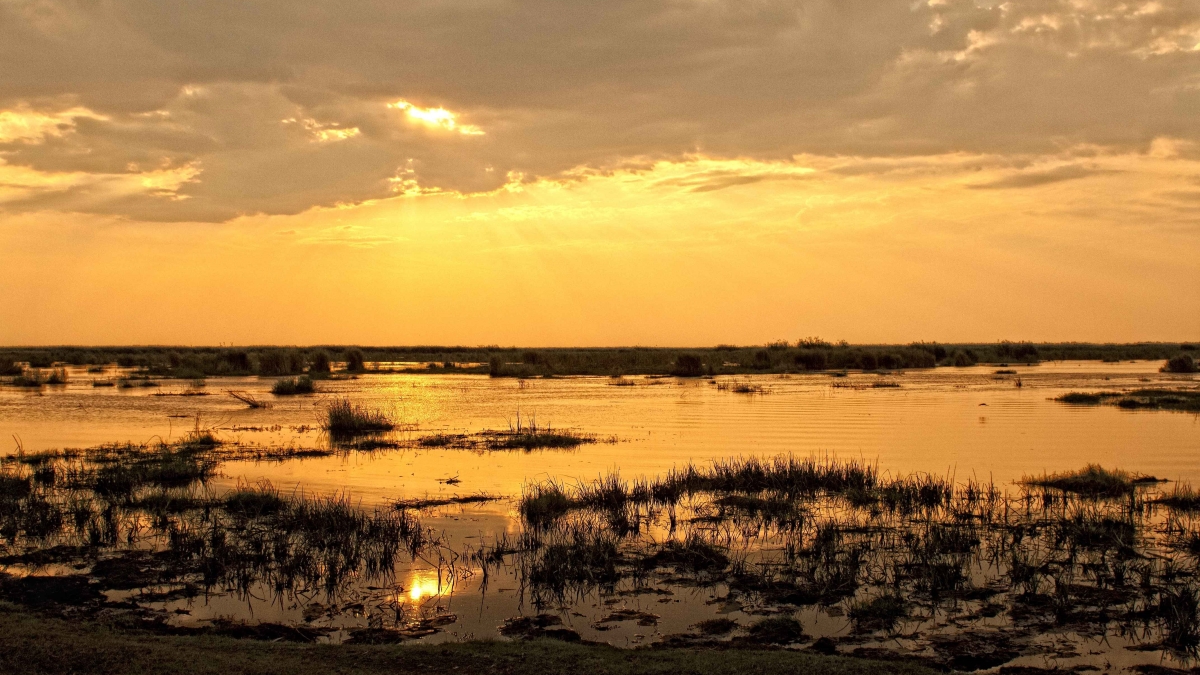 A mystical land of snaking rivers and lagoons, Image Credit: Linyanti Bush Camp
A Wild and Wonderful "Out to Africa" Adventure – The Maasai Mara National Reserve
The Maasai Mara National Reserve, Kenya's most revered reserve, has to be one of our favourite and most fabulous places in all of Africa. Made famous by the Meryl Streep and Robert Redford-starring movie "Out to Africa," it will make you feel as though you've stepped into a safari tale of old.
Imagine wide-open plains dotted with iconic umbrella-shaped acacia trees plus animals of all sorts and sizes. This region is renowned for its lion, cheetah, and leopard populations, as well as for being the starting point of The Great Wildebeest Migration – one of the most ancient pilgrimages in the world. The reserve has remarkable year-round game concentration, but if you want to get a front-row seat to The Great Migration, our LGBTQ+ travel experts will give you the 411 on when and where to go.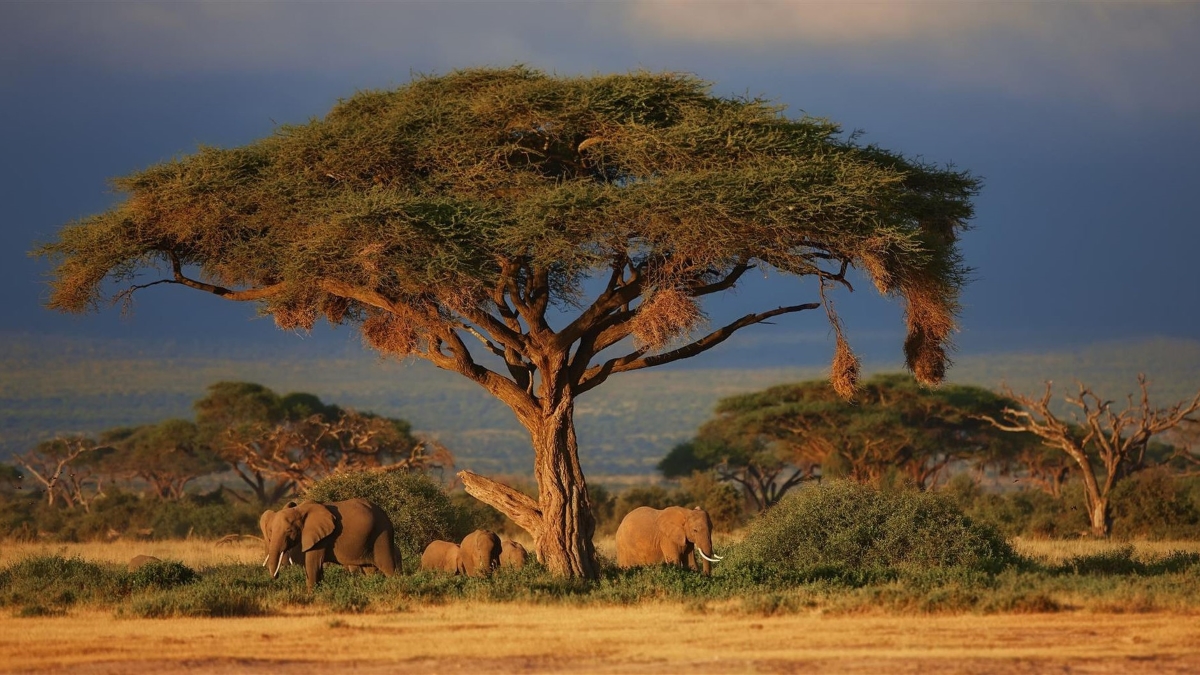 Have your own "Out to Africa" experience in magical Kenya
Swingin' Through Tarzan-Like Jungle Terrain – Odzala-Kokoua
Profuse forest greenery and lush leafy canopies sound like your kind of zen? Walking winding trails surrounded by impenetrable jungle? A sanctuary filled with sounds of singing birds, chirping crickets and tricklings of distant flowing streams? Something from a Tarzan movie, right? Yes, this is the Congo we're talking about, but don't worry – it's not just an adventure for the fearless.
Picture a safari filled with wild creatures and raw jungle vibes. Put on your explorer hats and join us for an expedition of a lifetime! So massive it's like the earth grew a second lung, the Odzala-Kokoua National Park is an overgrown wonderland in the Congo Basin that's dark, deep, dense, and dazzling! Sure, you won't be Tarzan, but you'll get to witness incredible natural beauty and, who knows, maybe even meet a western lowland gorilla!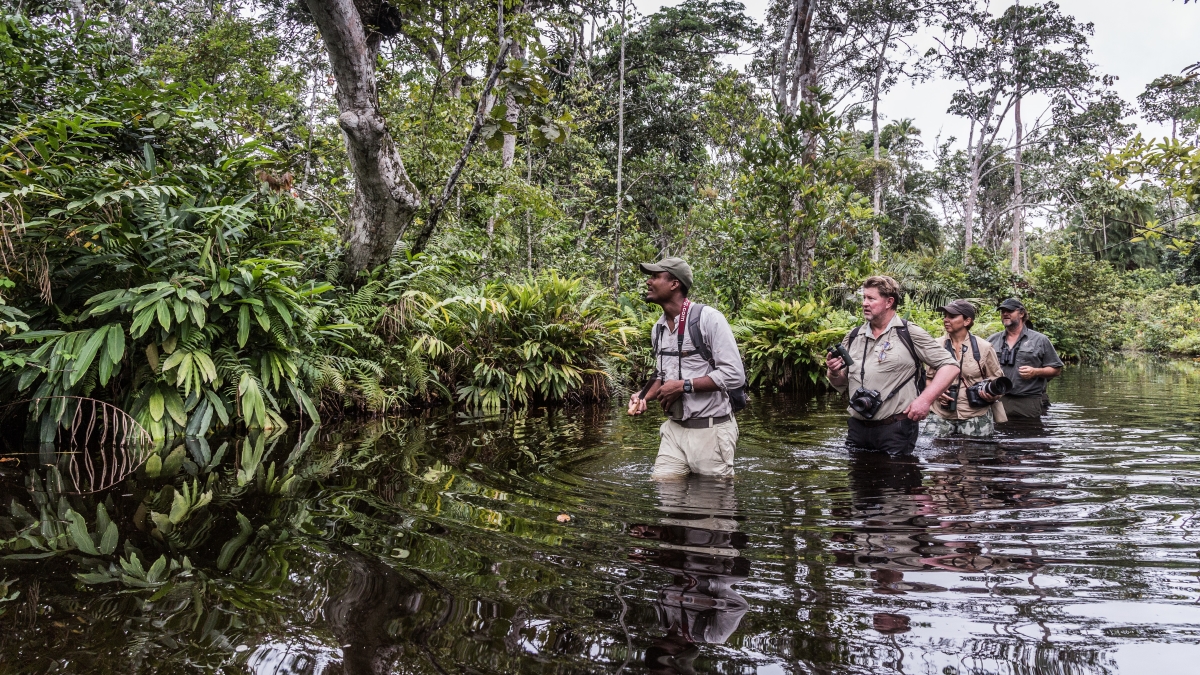 Authentic jungle expeditions in the Congo Basin, Image Credit: Scott Ramsay
Aquamarine Seas and Soft Pillows of Sand – Alphonse Island
You might be flabbergasted to hear that Africa isn't just about safaris and wild animals – it's also home to some of the most gorgeous and untouched tropical islands on the planet! Take Alphonse Island in the Indian Ocean, part of Seychelles, for example. With its pure white sand beaches, lush coconut groves, sparkling waterways, and the most magnificent array of marine life you could ever dream of, it's definitely an experience you won't ever forget!
We absolutely adore this African destination as it's incredibly remote and offers chic lodging, abundant activities, verdant native vegetation, and oodles of exotic animals, including sea turtles and centuries-old Aldabra tortoises. Alphonse provides the ultimate combo of peaceful vibes for a soul-soothing stay, plus a plethora of facilities for a truly delightful experience. So, whether you want to soak up the sun at the beach or pool, have long leisurely spa days or get your adrenaline pumping with ocean and island activities, Alphonse has got you covered!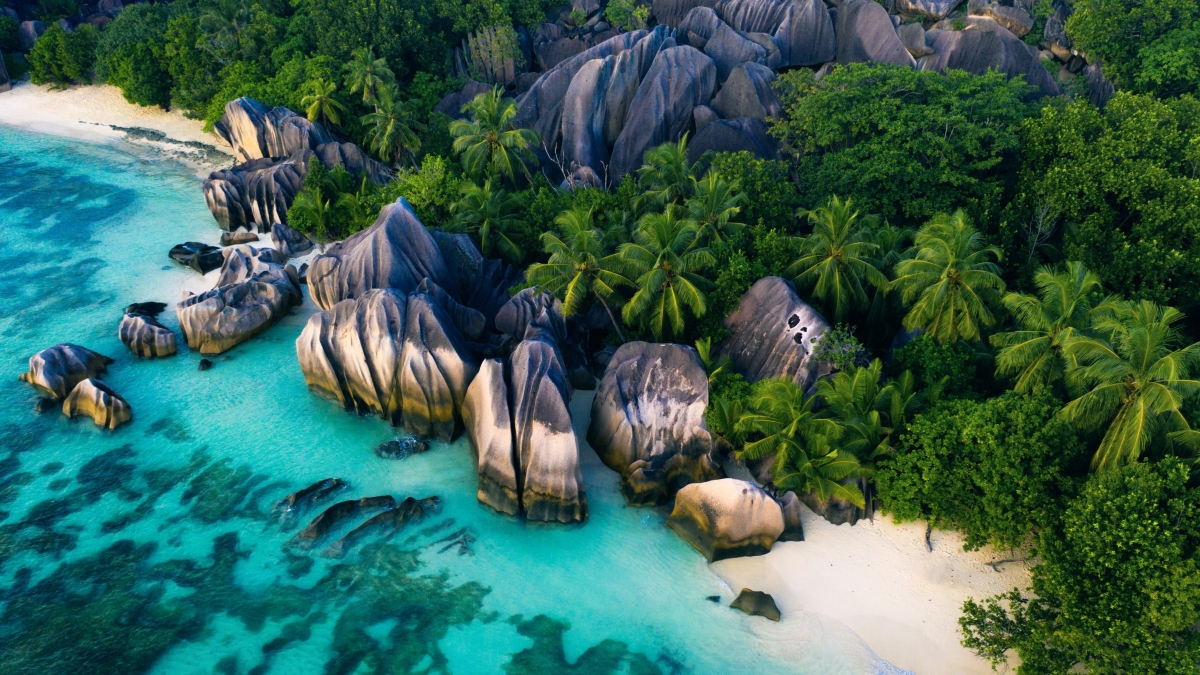 Postcard-perfect moments in Seychelles
Spice Up Big 5 with Tropical Vibes – Mauritius' West Coast
What if you desire the Big 5 as well as barefoot beach bliss? Well, in Africa, you can! Magnificent Mauritius is a location that we frequently combine with your safari adventure. Nothing like capping off a thrilling safari with a week of sunbathing, snorkelling, and breathtaking sunsets in one of the most beautiful beach destinations in the world.
Mauritius is a palm-fringed paradise with turquoise waters, kaleidoscopic coral reefs, sparkling bleached sands, and tropical forests. The island's West Coast is the place to be if you want to feel totally on-trend, with its sheltered beaches and swanky resorts. Mauritius is the perfect destination for any occasion – a family reunion, a wild weekend for your crew, or a romantic rendezvous for two!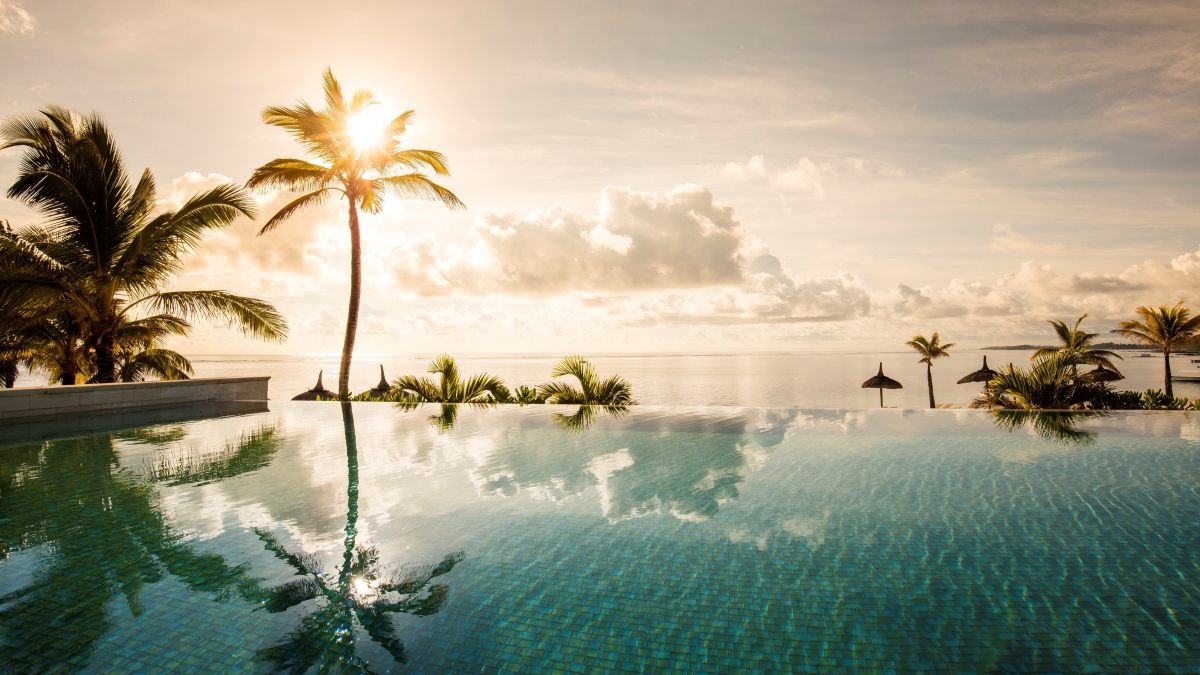 A palm-fringed paradise awaits you in Mauritius
Under Kilimanjaro's Watchful Eye – Amboseli National Park
There's nothing more magnificent than travelling across vast African wilderness while Mount Kilimanjaro, Africa's tallest mountain, watches over you. Enjoy stunning vistas of the snow-capped Kilimanjaro peaks while exploring Amboseli National Park's world of wildlife.
After the Maasai Mara National Park, Amboseli receives the second-highest number of visitors in Kenya and offers some of the best views of neighbouring Tanzania's majestic Mount Kilimanjaro. In addition to its stunning vistas, some of its other dashing features include a variety of out-of-this-world lodges, superb Big 5 game viewing possibilities, and gigantic herds of large-tusked elephants.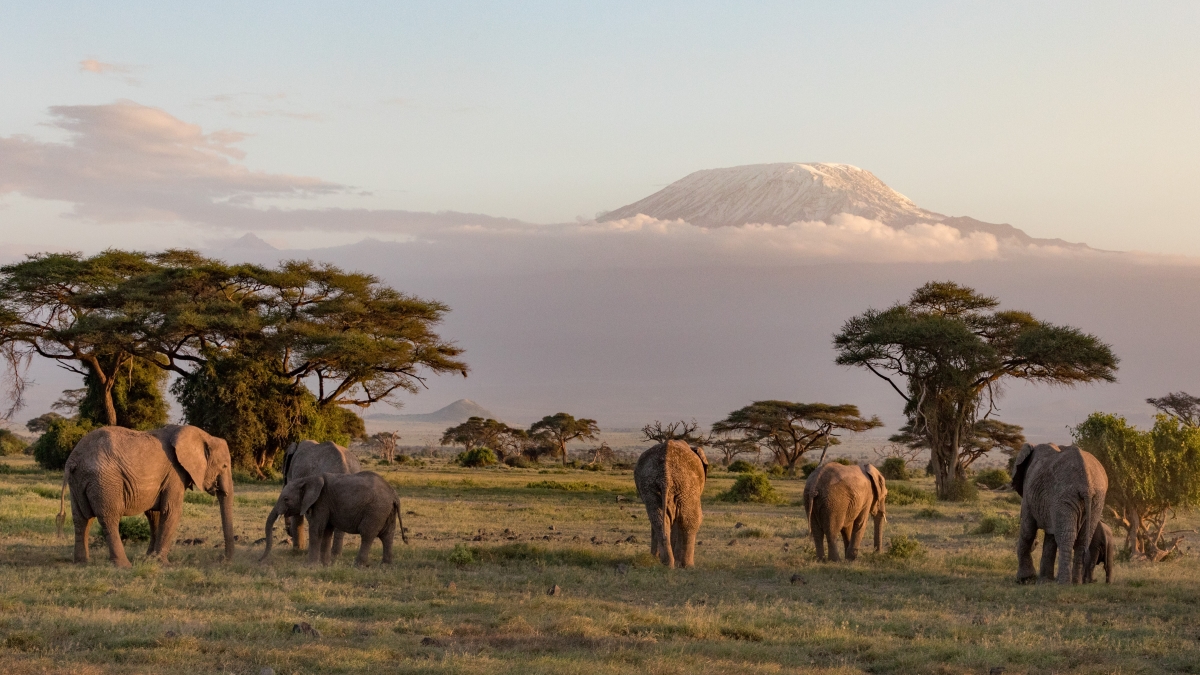 Bewitching Kilimanjaro vistas from all directions
Where Sand Dunes Dance with Waves – Skeleton Coast
The Skeleton Coast of Namibia is the next destination on our list of the best African travel destinations for 2023 – we just love strange and distinctive places! One of the most intriguing sites in the world is the mysterious Skeleton Coast, which is situated on Namibia's remote western coastline. It was given that name in honour of all the ships that have perished there over the years.
The rusting wreckages of sunken ships are often cloaked in mysterious mists, creating a spooky and dramatic atmosphere! If you're feeling adventurous, why not take a scenic flight above the maritime cemetery? Beyond the coast lies a wild and wonderful world of clay hills, ancient Welwitschia plants, desert valleys, lichen fields, flowering stones called lithops, and towering dunes – a sight to behold!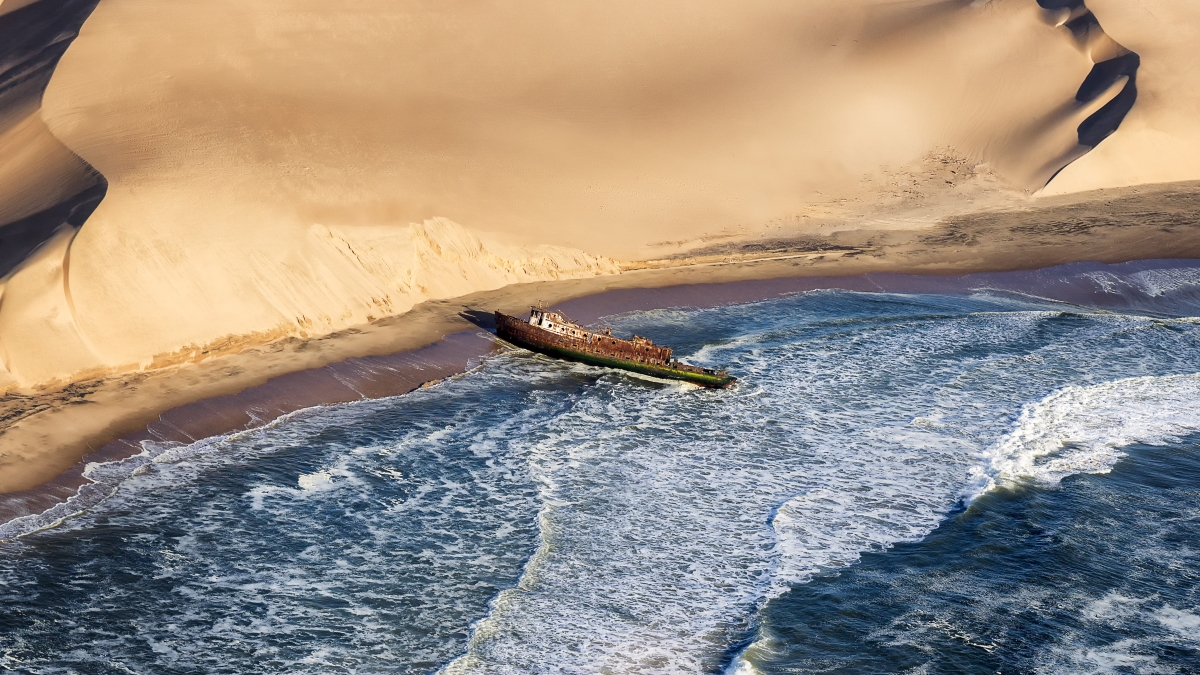 The resting-place for rusting ships
A Far-Flung Tropical Getaway – Nosy Be
Nosy Be, the ultimate tropical beach location in Madagascar, is a place of pure enchantment and marvel. This Archipelago not only provides the necessities of an island getaway (gorgeous beaches, balmy waters, plus top-notch snorkelling and diving spots) but is also home to lemurs and chameleons due to its lush and dazzling rainforest. Just like it has done with us – it's sure to put a spell on you!
If you're looking for a unique diving experience, look no further than this African location! With its sun-kissed climate, you'll be able to enjoy swimming, snorkelling, sailing, and fishing – but if you're after something a bit more adventurous, why not explore the hinterland? With miles of dirt roads, you can traverse the area on foot or by quad bike. Don't forget to take in the sights of ylang-ylang and vanilla plantations, crater lakes, waterfalls, and the mesmerising Parc National Lokobe.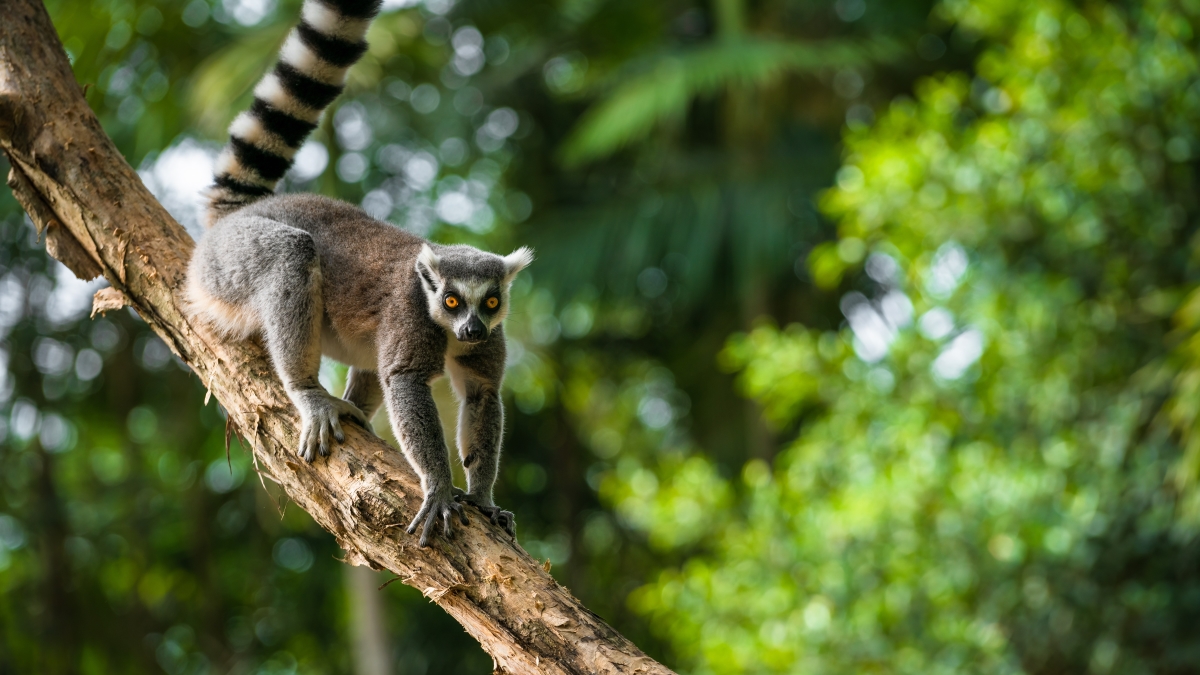 Explore Madagascar's forests to discover lemurs and more
A Primate Party of Plenty – Nyungwe Forest
Do you hear that? That faint, mischievous rustle? It must be the monkeys swinging through the branches above. A vast tropical rainforest in Rwanda, Nyungwe Forest National Park is a colossal rainforest boasting boundless biodiversity when it comes to flora and fauna – including a plethora of primates!
Of the primates – which include Angolan colobus monkeys and grey-cheeked mangabeys – the chimpanzee is a celebrity in this neck of the woods! You will have the chance to get up close and personal with these amazing species on a gorilla and chimpanzee trekking tour of the forest. Or, if you're feeling adventurous, you can ascend 50 metres above ground on East Africa's highest canopy walk for a truly unique perspective of the forest floor!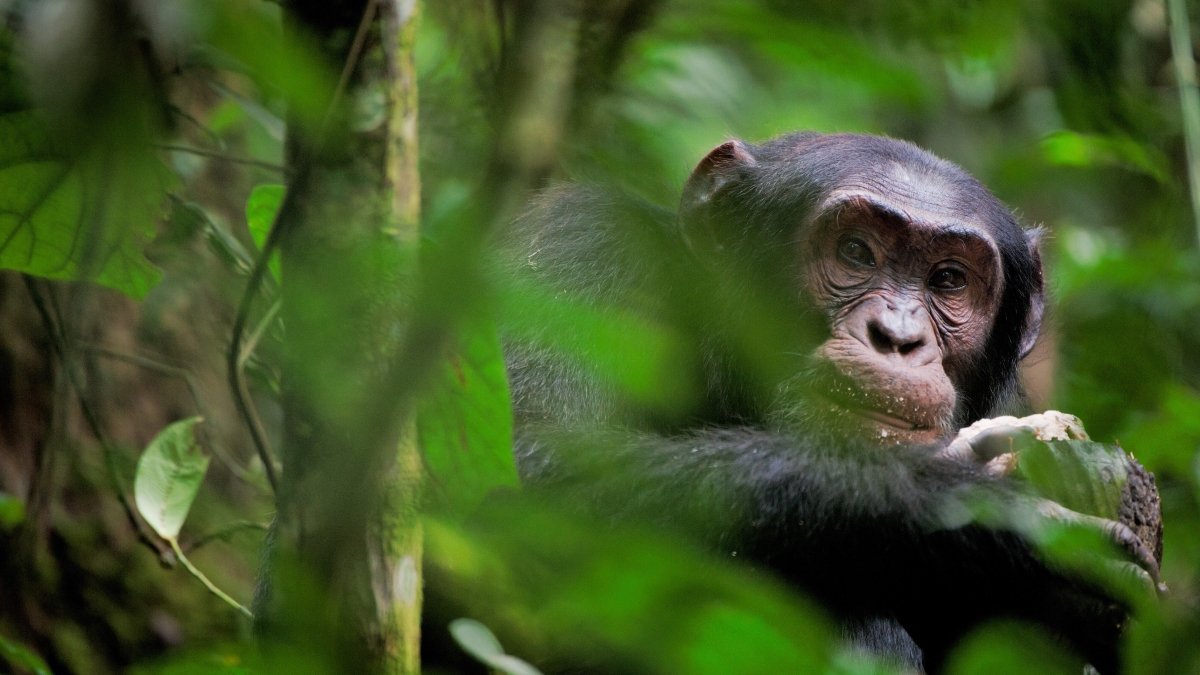 Meet the chimpanzee celebrities of Rwanda
2023: Discover Your African Odyssey!
Our LGBTQ+ Travel Experts are itching to help you plan your wildest 2023 African adventure! From rainforest trekking and gorilla spotting to Big 5 safaris and tropical island hopping, you'll surely find something to suit your adventurous spirit!
So, don't delay. Get in touch today, and let's plan your epic African odyssey!