If you consider yourself an African explorer, going on a gay-friendly gorilla trekking expedition in Rwanda is a must. Spending quality time with a family of gorillas in their natural habitat is one of life's greatest privileges. Ellen DeGeneres and her wife Portia de Rossi have both raved publicly about how they love visiting Rwanda. And, hey, if it's good enough for Ellen, it's sure as heck good enough for us! Here's what to expect when heading to Rwanda for a gay-friendly gorilla experience. Strap on your boots, hun. Things are about to get wild!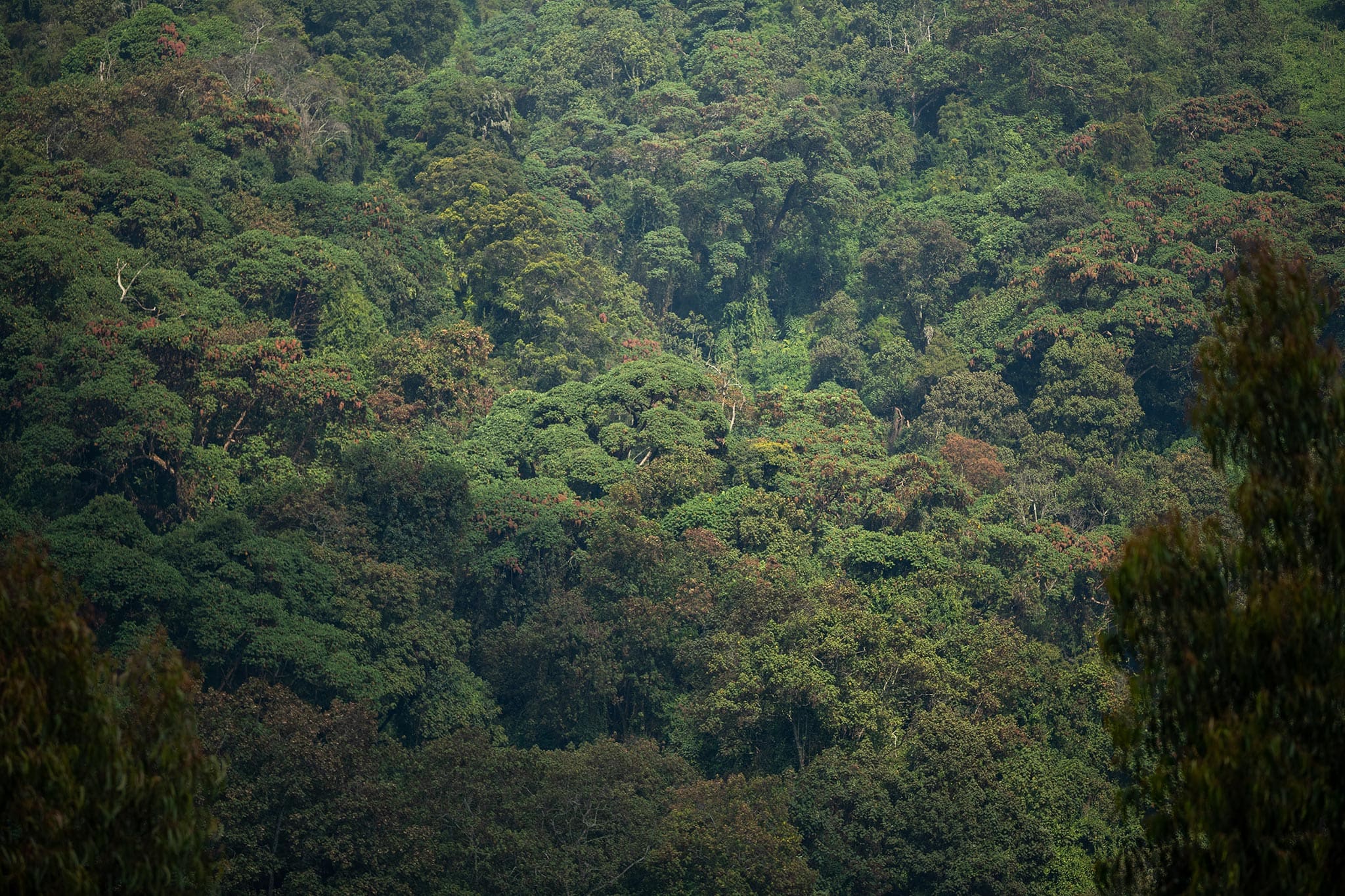 The dense rainforests Rwanda's gorillas call home
Venturing up the Virunga Mountains
When going gorilla trekking in Rwanda, you'll head into the famous Virunga Mountains, which are home to around a third of the last remaining endangered mountain gorillas. Trekking up these mountains can sound a bit intense if you're usually one to chill by the pool when everyone else heads out on a walking safari.
However, before you start huffing and puffing in disappointment, there are usually porters and guides who will help you! The duration of your gorilla trekking expedition can range between just 30 minutes to a few hours. Your guides will gauge and ask about your preferences and general fitness level. However, we do recommend that you have some level of fitness as it is, after all, still a hike!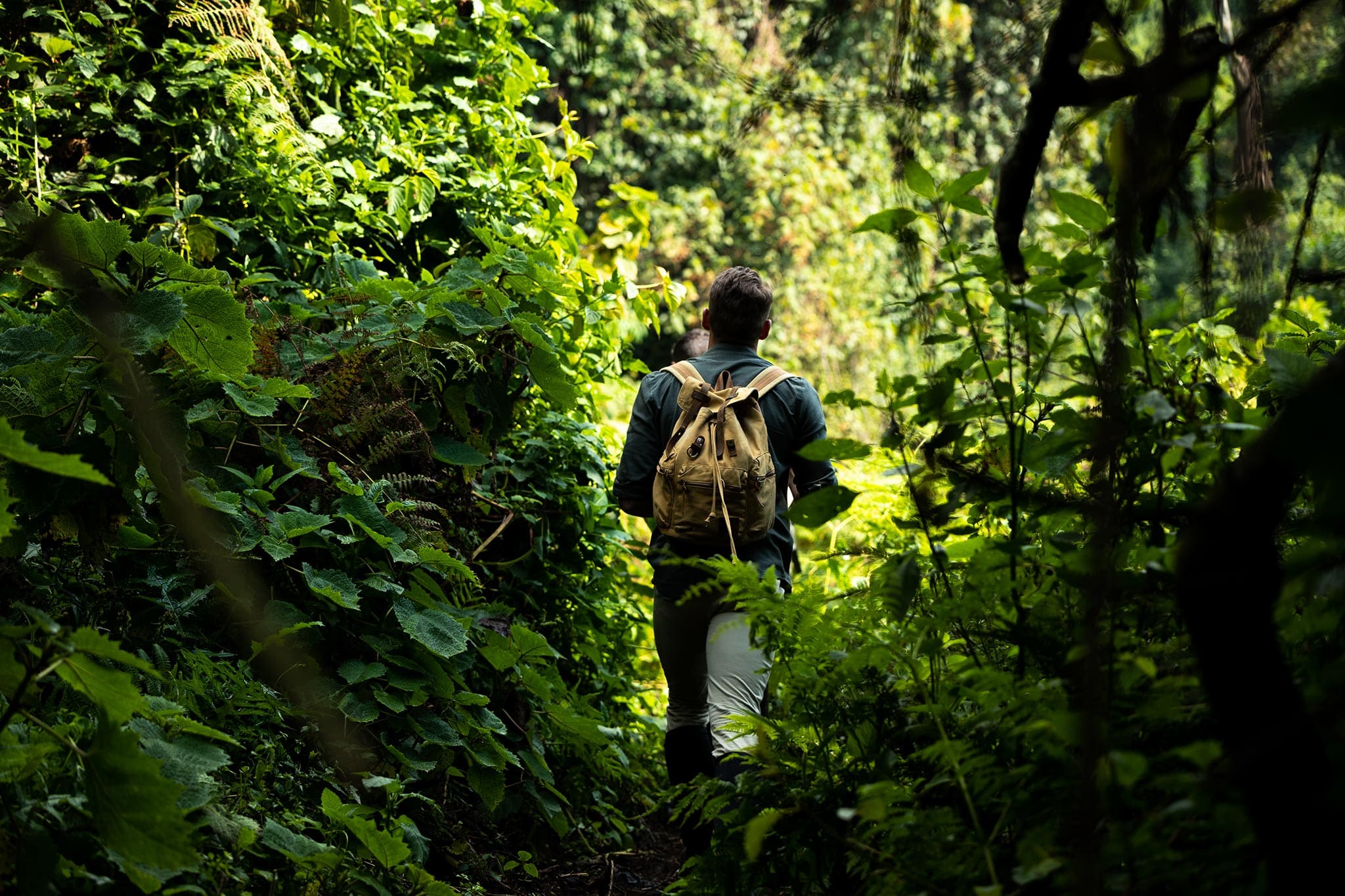 Make your way through the dense rainforests in Rwanda
Rise and Shine for Your Gay-Friendly Gorilla Trekking
There are plenty of luxury lodges in Rwanda for your gay-friendly gorilla trekking adventure. At these, you can arrange for a courtesy wake-up call. After you've had your necessary caffeine, your guides will take you to the park's headquarters.
Gorilla trekking is not only there to enrich your life. It's also a conservation effort to keep these gorilla families safe and thriving for future generations. As a result, you require a permit to be able to go gorilla trekking, the amount of time you can spend with them is limited, and the size of your group is also kept small.
Once you've arrived at the headquarters, you will be assigned fellow trekkers and a specific gorilla family in the area you will look for. And then, your adventure begins…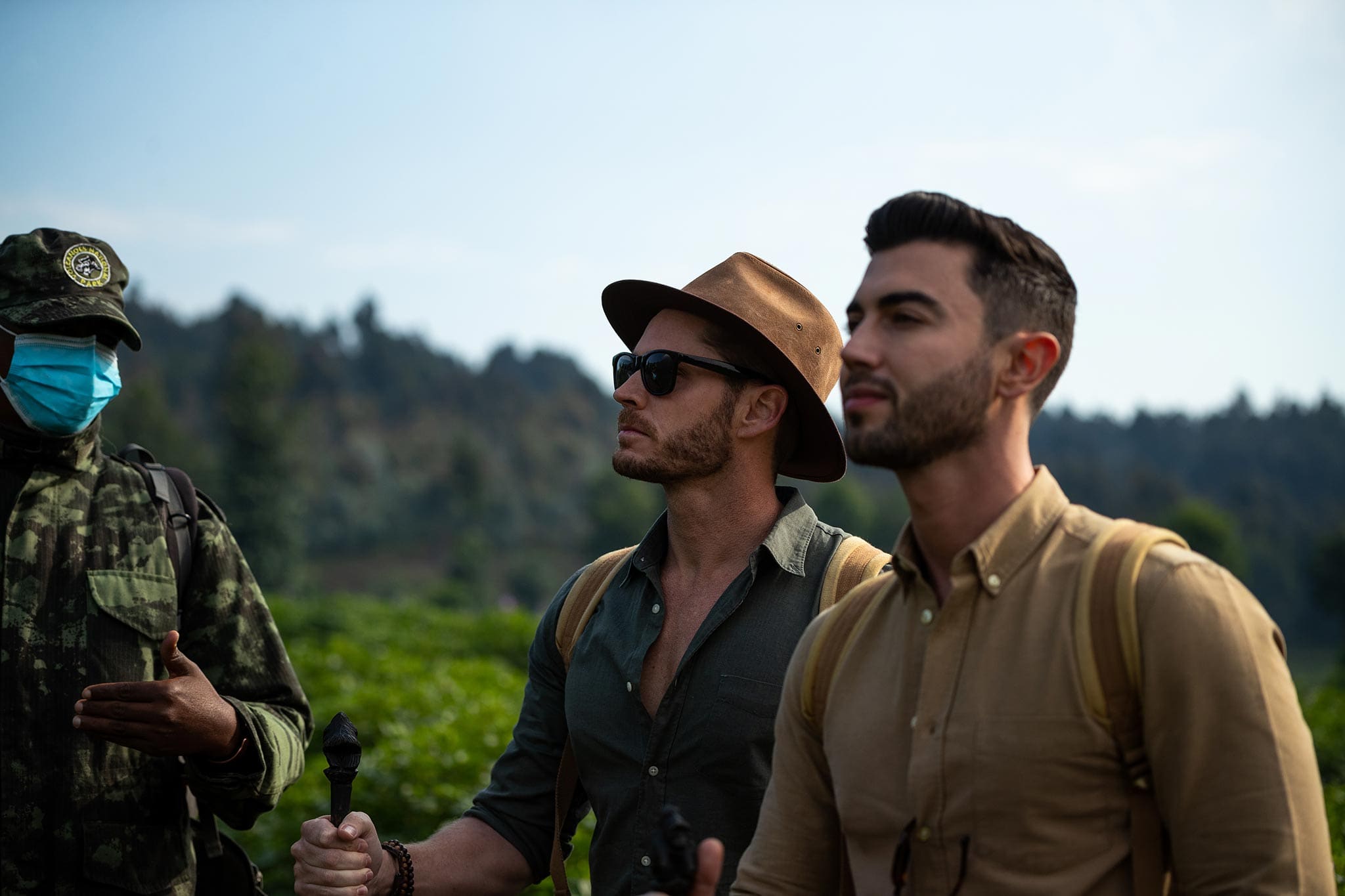 Gorilla trekking in Rwanda is a gay-friendly experience
Taking on the Forested Slopes
You will embark on your guided gorilla trekking adventure, following your guides into the forested slopes of the Virunga Mountains. You might only walk for a couple of minutes, or you could have a long hike ahead of you. It all depends on how close your assigned gorilla family is at that moment.
Furthermore, they never rest and will often get up and move on before you reach them. Patience is key, so enjoy the journey – getting mud-caked, listening to the crunch of the ground underfoot and admiring the butterfly and bird wings fluttering through the sky.
The time of year you go gorilla trekking will also influence what the terrain is like. Therefore, we recommend you plan your trip around the dry seasons as it will make trekking easier. The best months for gorilla trekking are between June and September and from January to February.
Look up and admire the birds and butterflies
Meeting Your Gorilla Cousins
The moment that you finally come face-to-face with one of your closest relatives, the gorilla, is a moment that we can't really put into words. You'll more than likely feel emotional and moved (for some inexplicable reason) to tears.
Perhaps, it's their relatable social dynamics and mannerisms that just make you feel so connected to them. Or, maybe it's the unfiltered majesty and magnificence playing out right in front of your eyes. Or, perhaps it's knowing that very few people on this planet will ever get to experience this rare honour.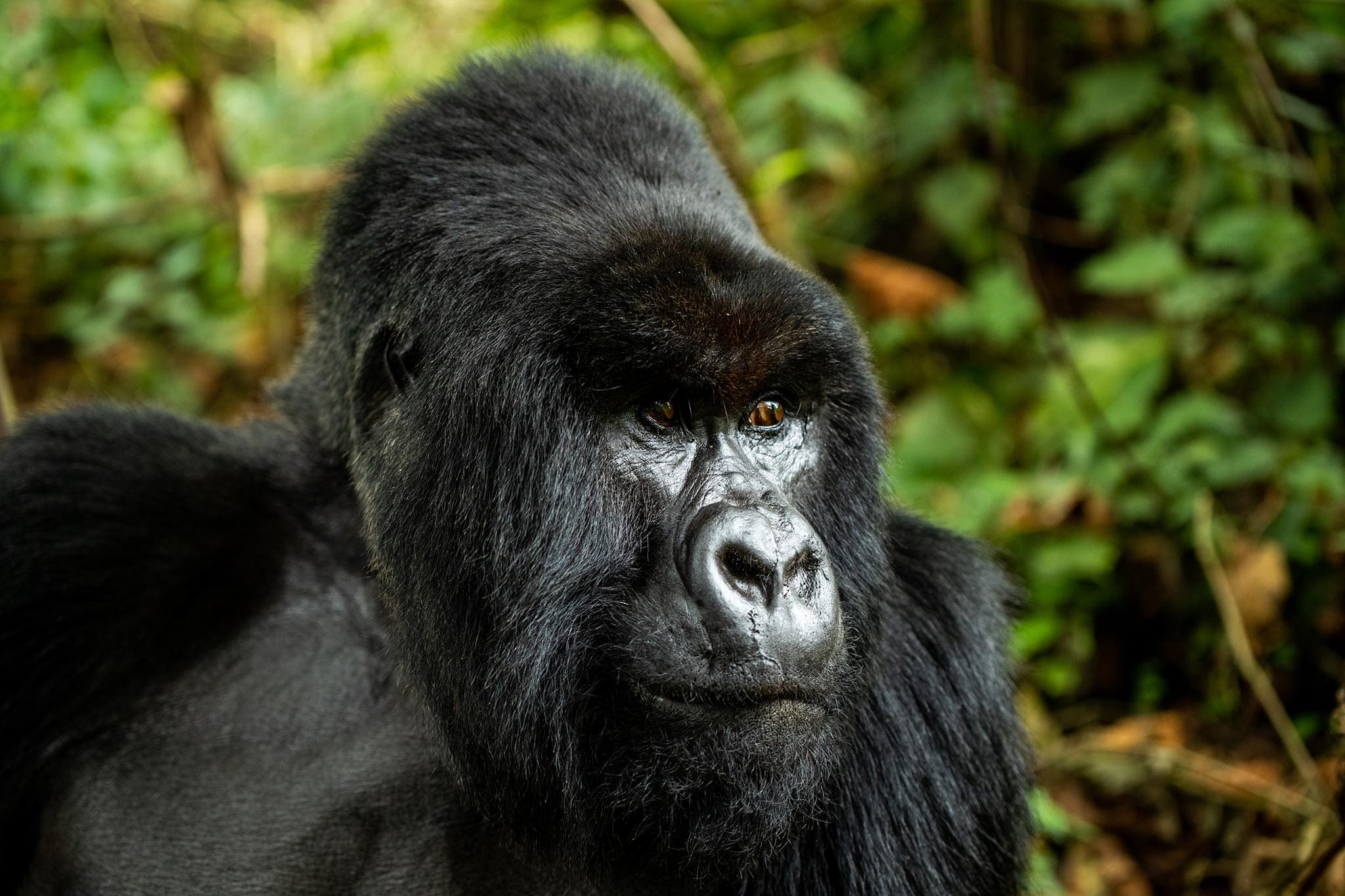 Male adult gorilla seen during gorilla trekking in Rwanda
You'll watch as the adult gorillas groom their little ones, who are as curious and playful as any human child. Seeing how human-like they are, from how they eat and interact with one another, is just astonishing.
You get a full hour with the gorilla family, but it feels too short. When it's time to head back to the headquarters, your heart feels empty and full simultaneously. And as you look back to the misty mountain ranges these few remaining gorillas call home, a strange juxtaposition of feelings swirls around in your chest.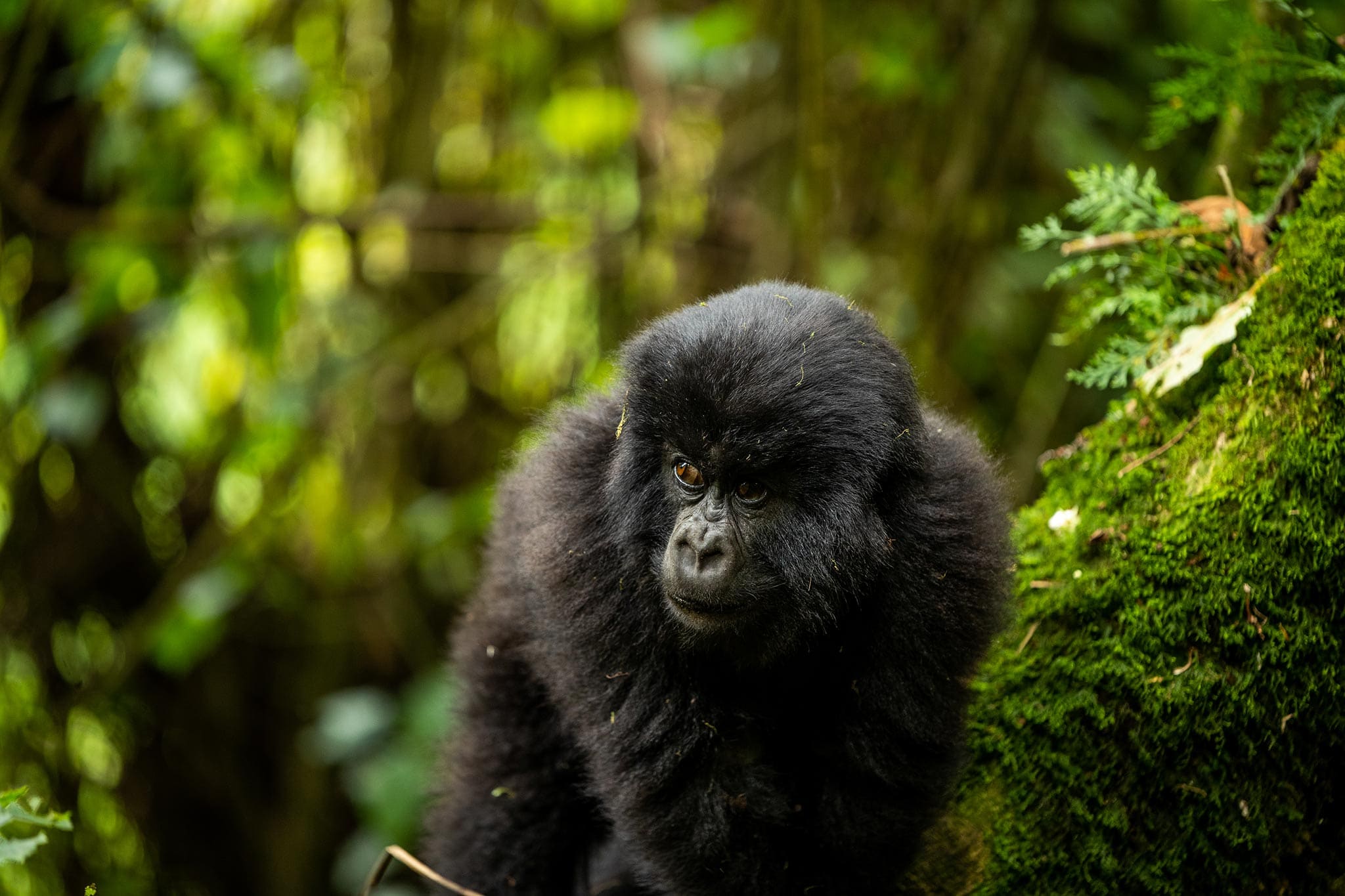 Adorable baby gorilla is as curious and playful as a human child
Who's Gorilla Trekking for?
Gorilla trekking is a no-brainer if you're an adventurous soul with a deep passion for animals and conservation. Active guests full of wanderlust will enjoy this more immersive wildlife experience. Please note that children must be 15 years or older to be allowed to join these missions and that everyone partaking should be reasonably fit.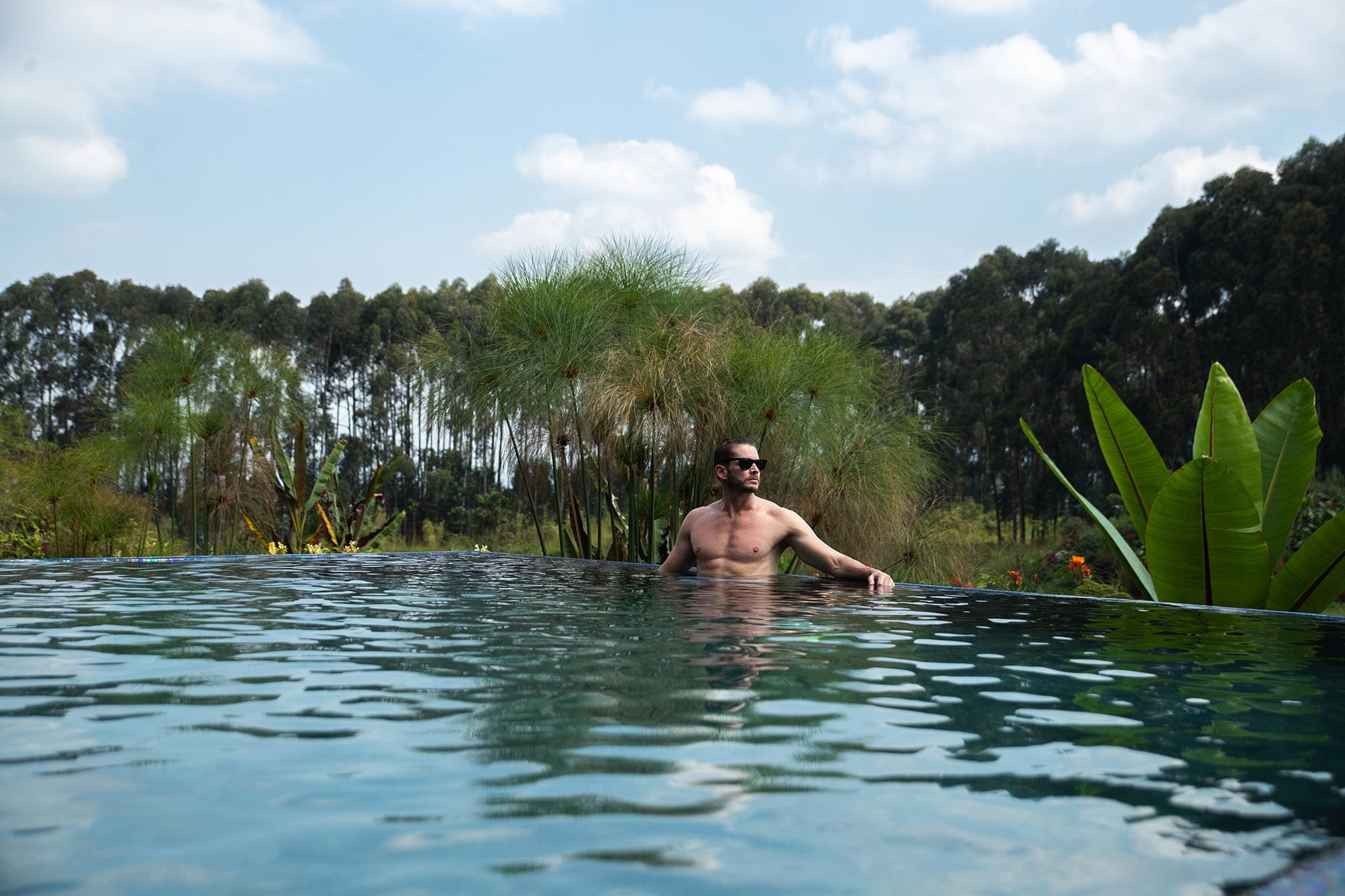 Stay in luxury and find refuge in the heart of the rainforest
What to Pack for Your Gorilla Trekking Adventure
If you book your gay-friendly with a trusted tour operator (like our fabulous LGBTQ+ African Travel Experts!), they will inform you precisely what you need to pack and prepare for. However, here's a quick list of things you should remember.
Long-sleeved shirts and jerseys
Long trousers, ideally also waterproof
You will appreciate having waterproof hiking boots
Gloves, preferably thick gardening gloves
Rain jacket
Hat and sunglasses
Insect repellent
…and don't forget your camera and plenty of extra memory cards! But just note that no flash photography will be allowed when you're with the gorillas.
Come for the Gorillas, Stay for the Safari
Rwanda is located in East Africa, a hop, skip and a jump from Tanzania and Kenya, so why not add an authentic safari to your itinerary? If you want to end with some good ol' R&R, the Zanzibar archipelago in Tanzania beckons with its swathes of silky sand and warm waters.
Book Your Gay-Friendly Gorilla Trekking Adventure Today
Gorilla trekking is quite an exclusive activity, so ensure you start booking sooner rather than later to secure your spot. Our fabulous LGBTQ+ African Travel Experts can sort out the nitty-gritty details, so you just have to arrive and enjoy every second! Contact us today, and let's start planning your most enviable holiday yet!