Gay travel in Africa is more possible than you might initially think. The continent is teeming with colourful cultures, phenomenal landscapes, remarkable wildlife and endless discoveries. It's also home to a vast range of different cultural beliefs, some of which (in certain African countries) are yet to embrace same-sex relationships. However, do not let this deter you. As Africa's Leading Luxury LGBTQ+ tour operator based in South Africa, we know exactly where you can have a perfectly safe holiday – while staying true to yourself and experiencing the wonders of our home! We delve into what gay travel in Africa would look like for you.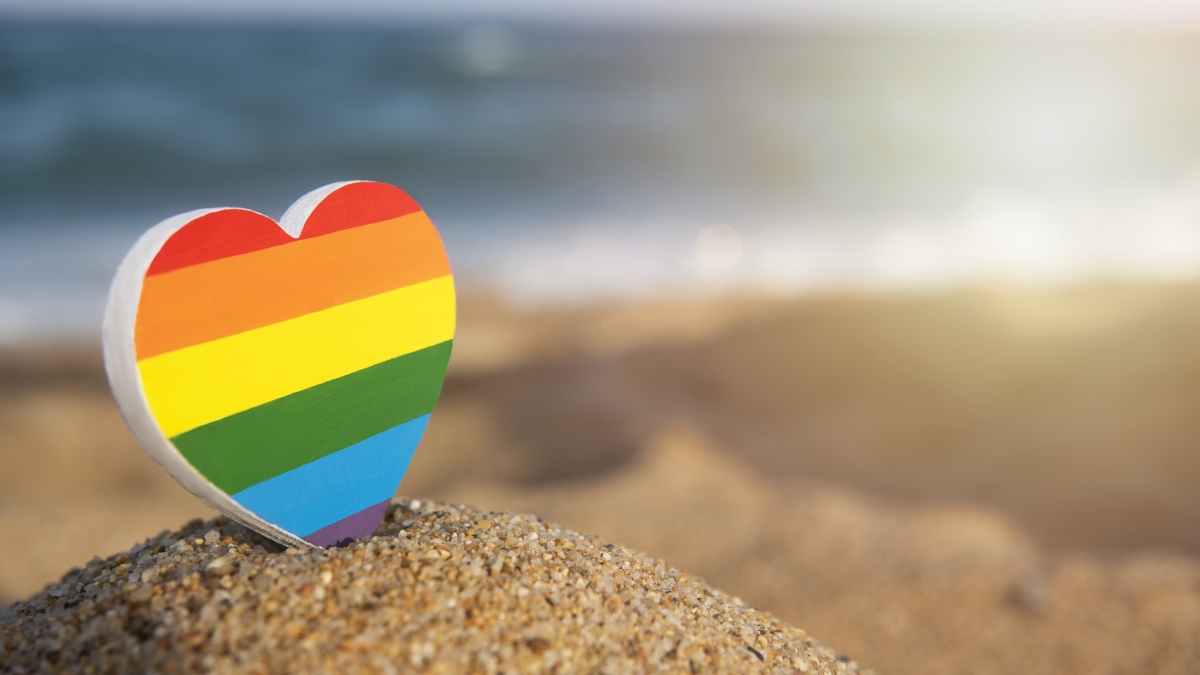 Feel free to be yourself and enjoy gay travel to Africa to the fullest
Explore the Most Extraordinary Places
"Fortunately, many African countries have legalised same-sex activity, and some of them are amongst the most desirable destinations on the continent." – The International LGBTQ+ Travel Association (IGLTA).
And, boy, are they desirable indeed! From local flavours, epic safaris and stunning sunsets to postcard-worthy beaches, Africa is something everyone should experience regardless of their sexual orientation. And luckily for the LGBTQ+ community, they can find all this and more in both renowned and remote corners of Africa.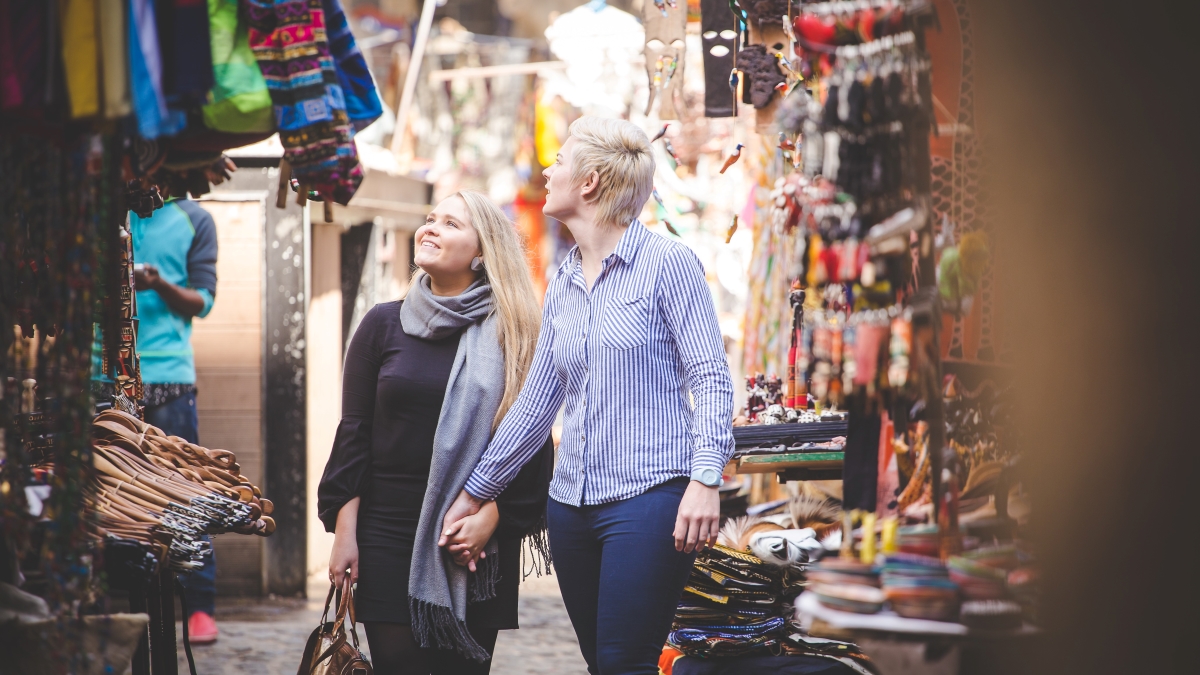 Explore the vibrant market life in Cape Town
South Africa – The Rainbow Nation
"Unlike the rest of the African Continent, South Africa is worlds apart when it comes to being classed as an LGBTQ+ welcoming destination." – IGLTA.
Possibly the most seductive destination for gay travel in Africa, South Africa certainly stands out as the most gay-friendly country on the continent. It was the first country to ban discrimination based on sexual orientation (back in 1996) and the fifth country to legalise same-sex marriage worldwide.
Now, decades later, the LGBTQ+ community is thriving and creating a welcoming environment for people from all walks of life. What's more, South Africa's landscapes are so diverse that you're likely to find everything you're looking for in a holiday right here in the Rainbow Nation.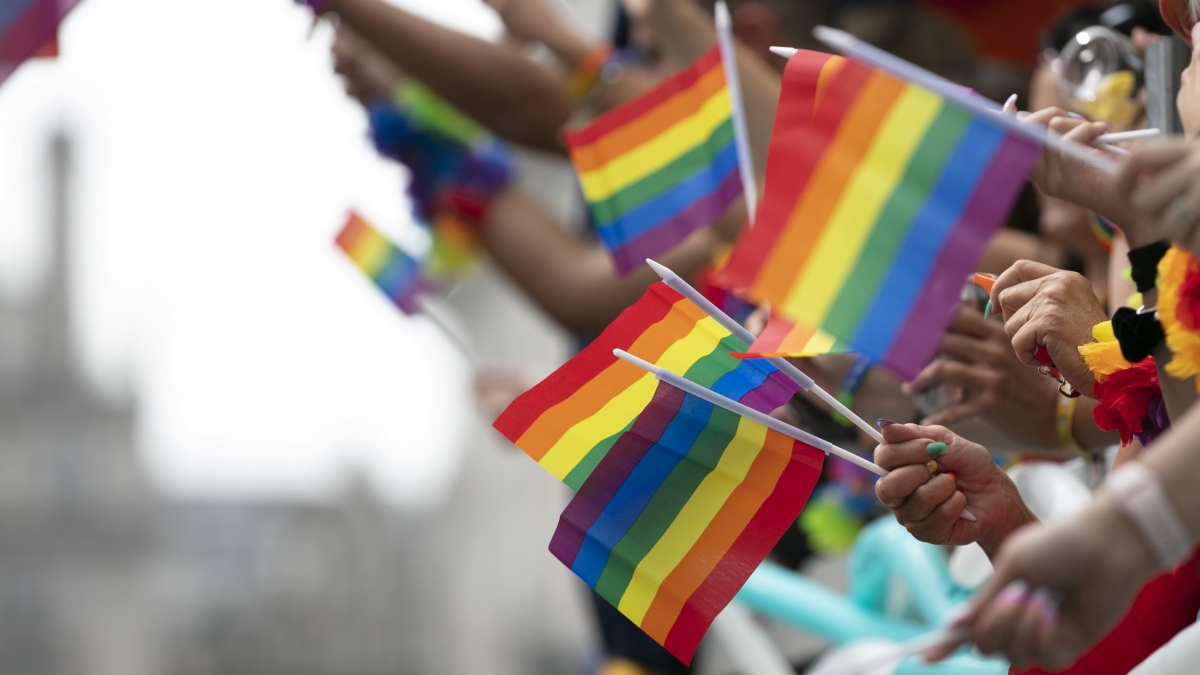 The Rainbow Nation is the best for gay travel in Africa
Cape Town – The "Gay Capital of Africa"
"Cape Town has probably the largest and most diverse LGBTQ+ scene found in South Africa…" – The IGLTA.
Roll out the rainbow-coloured carpet as the biggest gay scene awaits you in South Africa's oldest city of Cape Town. An awesome pot of bubbling acceptance, Cape Town has rightly been dubbed the 'Gay Capital of Africa' as it's home to the most prominent gay and lesbian community on the African continent. Thanks to the array of fabulous gay-managed establishments and events, the options for the LGBTQ+ community regarding incredible hotels, restaurants, clubs and adventures are endless.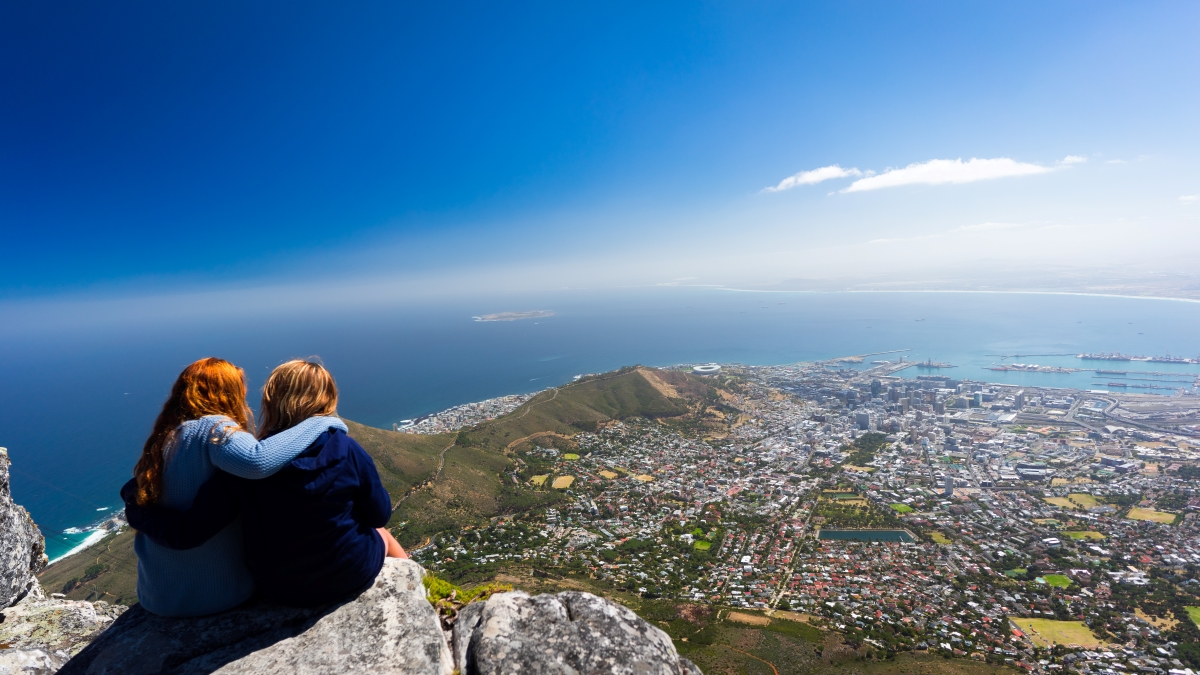 Cape Town, "The Gay Capital of Africa"
South Africa's Extra Toppings – Safari, Beach and Heavenly Wine
Cape Town is a great place to start, but adding different experiences will provide a delectable dimension to your dream holiday. And why not? You are, after all, in a country that has it all! South Africa is alluring in so many ways, mainly because it's like several countries in one. So, explore your heart out! Wine and dine in the verdant vineyard valleys of the Cape Winelands. Adventure out on an exhilarating Big 5 safari in the Kruger National Park. Or take the ultimate road trip along the scenic Garden Route.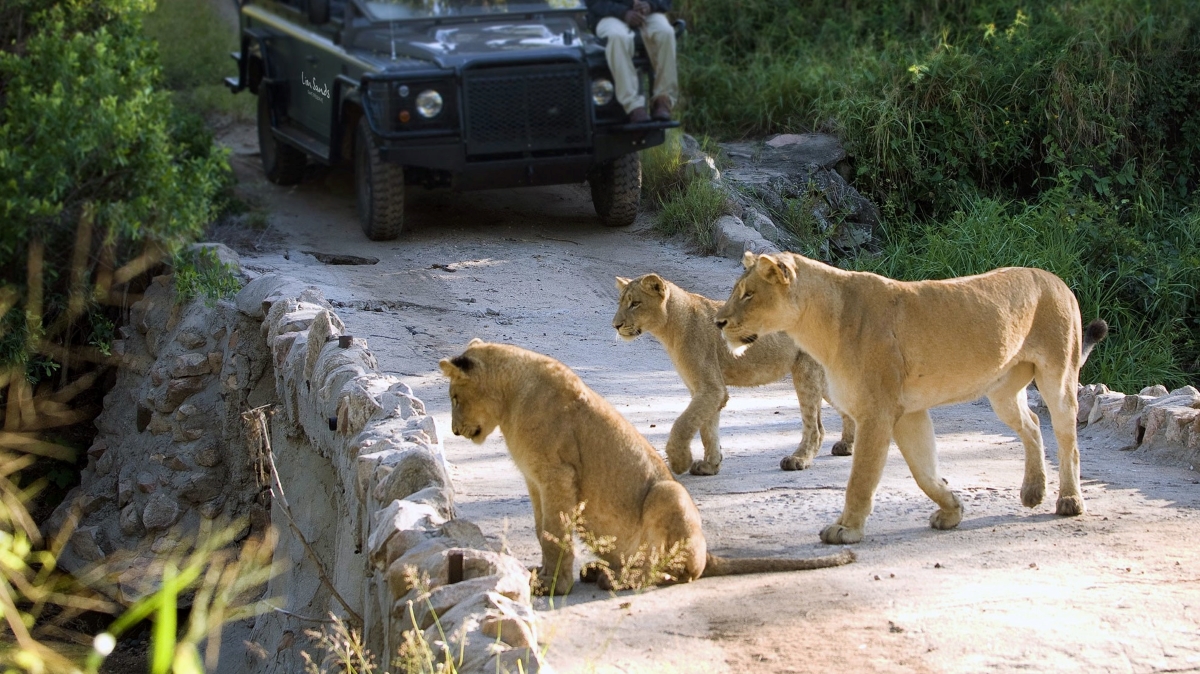 Big 5 safari in the Kruger National Park, Image Credit: Rhino Africa
Gay Travel in Africa – Where Else to Go?
Even though South Africa is the top place to embrace gay travel in Africa, there are still many other countries to explore! Some of these that have legalised same-sex relationships include Botswana, Rwanda, Mozambique, the Seychelles and Madagascar.
"It is important to remember that although identifying as LGBTQ+ in all of these countries is legal, in some of them this is a recent change, and public perception is still somewhat behind government legislation." – The IGLTA.
As this change is still reasonably fresh in comparison to the LGBTQ+ progression of South Africa, it's best to be mindful when it comes to public displays of affection unless you're in the privacy of your hotel room. That being said, Out2Africa has built steadfast relationships with gay/straight-friendly hotels and lodges, which are not only welcoming but stylish in appearance and exceptional in service too.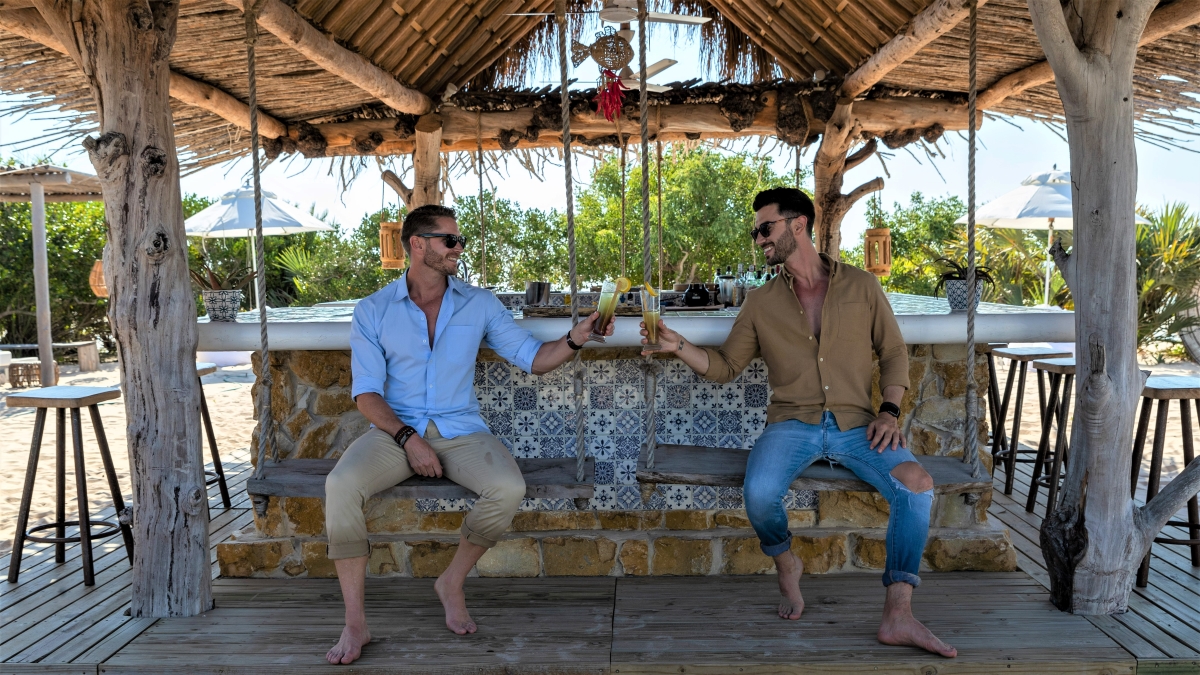 Gay travel in Africa offers many luxury hideaways, Image Credit: Rhino Africa
Botswana will Take your Breath Away
Home to wondrous wetlands, vast deserts, ancient cultures and jam-packed full of wildlife, Botswana is a place filled with magic, mystery, and legendary mokoros (a dugout canoe). It's a breathtakingly gorgeous country where untouched wilderness is cherished,and wildlife thrives.
You can expect unparalleled safari experiences in Botswana at Africa's largest wetland, the Okavango Delta, endless herds of elephants in Chobe National Park, fascinating San people of the Central Kalahari, and so much more!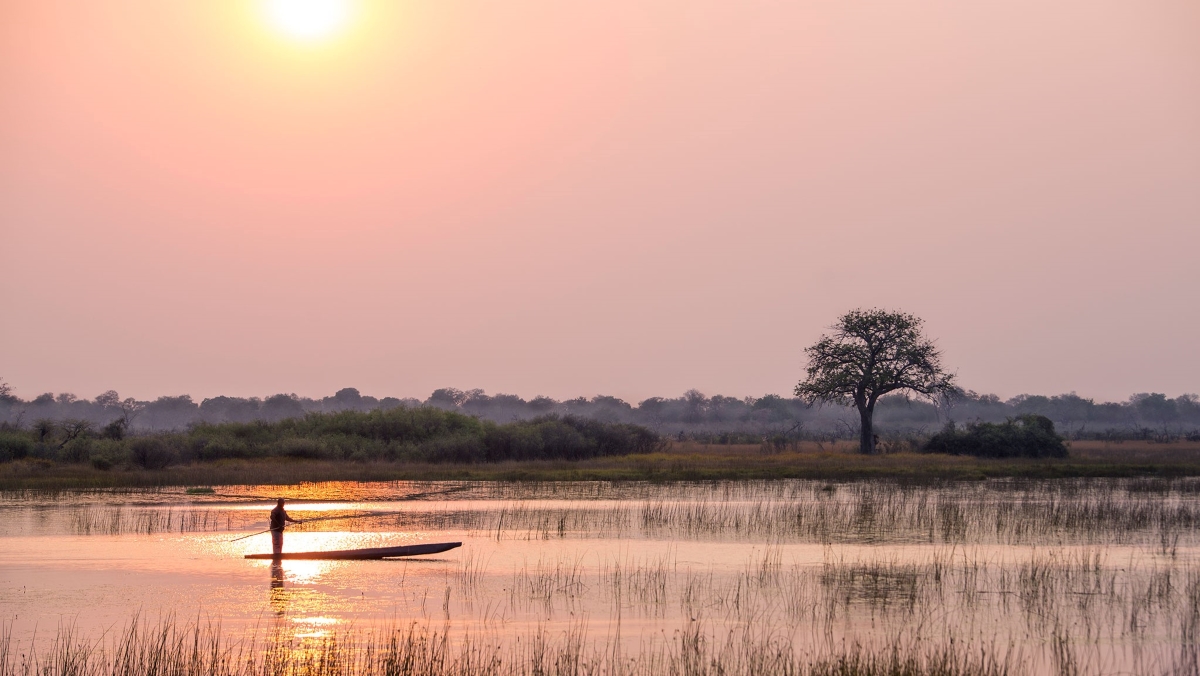 Traditional mokoro in the Okavango Delta, Image Credit: Rhino Africa
Rwanda – Pristine Beauty and Primates
Okay, let's check the 'gay travel in Africa' tally thus far, shall we? Vibrant city life of Cape Town – check. Award-winning food and wine of the Winelands – check. Big 5 safari mecca (aka The Kruger National Park) – check. Wildlife-rich watery tendrils of the Delta – check! So why not add a little jungle to the mix? And while we're at it, some gorillas and charismatic monkeys too!
Rwanda is famed for its steep slopes of lush forest, creating a sanctuary for majestic mountain gorillas. For the rarest and most memorable experience of a lifetime, venture into the Land of a Thousand Hills and meet the gentle gaze of these endangered primates.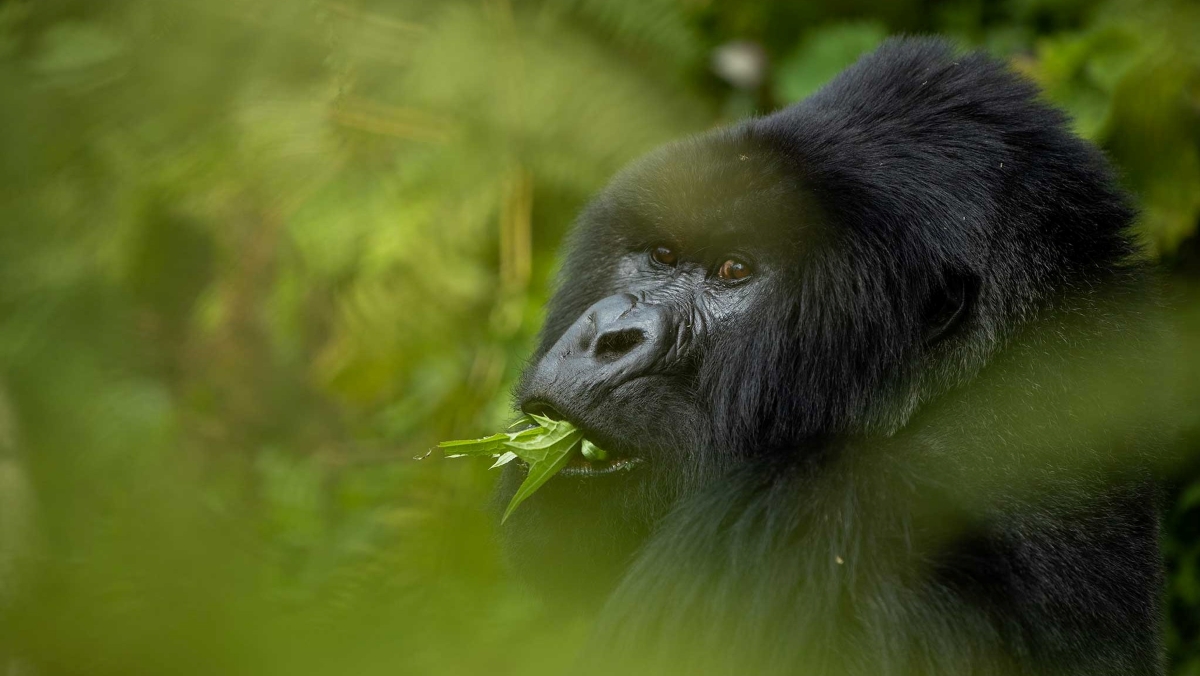 Gentle silverback giants in Rwanda forest, Image Credit: Rhino Africa
The Most Bewitching Beaches
Now that we've achieved a "Gorillas in the Mist" (doable) bucket list destination, it's time that we explore the island/beach-paradise options. Besides, who doesn't want to end their dream, action-packed African safari with sublime days of lazing about in a tropical paradise?
Well, there are plenty of sexy seaside retreats to choose from, including the gay-friendly islands of the Maldives and Seychelles, as well as magical Mauritius. Picture some of the best beaches in the world, warm ocean waters, vibrant coral reefs, lush tropical gardens, rich local cultures, colourful cocktails and striking sunsets over the ocean's horizon. Count us in!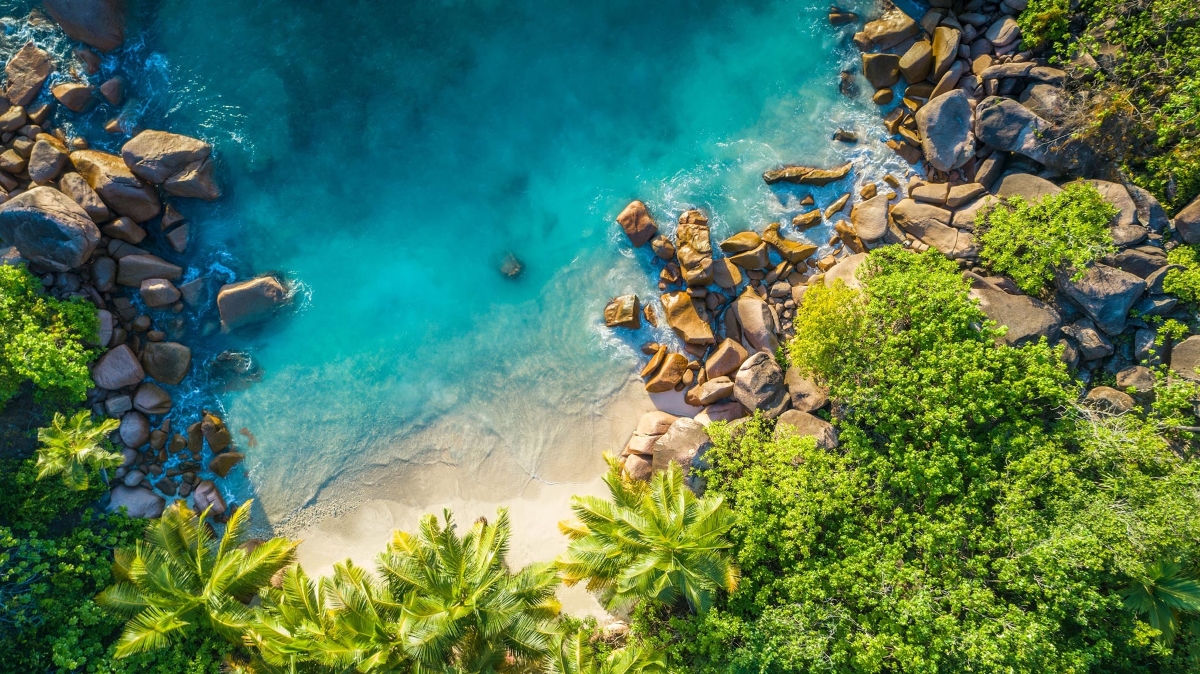 Sexy Seychelles offers a pristine tropical paradise
What Does Gay Travel in Africa Look Like? Discover for Yourself!
Whether relaxing in a beachside paradise, gliding over the Delta's glassy waters on a traditional mokoro, or exploring the leopard-rich land of the Greater Kruger National Park, you'll find that Africa holds an endless list of experiences to discover.
So, if you're looking for a fulfilling gay-friendly holiday in Africa, contact our fabulous Travel Experts. They'll know exactly where you can go to express yourself freely while having the time of your life! Let's start planning your holiday today.